By Jim Frye
From mega-blockbuster films to major theme park expansions and the launch of a streaming service that has forever changed entertainment, The Walt Disney Company entered 2019 on a high note and is ending the year with a grand crescendo. In what will be remembered as a historic and pivotal year for Disney (and Disney fans!), 2019 saw the completion of the acquisition of 21st Century Fox, the launch of Disney+, and the conclusion of two major cinematic storylines—the 10-year Infinity Saga from Marvel Studios and Lucasfilm's nine-film Skywalker Saga. Here, D23 takes a look at some of the highlights from this unprecedented year at Disney:
January 22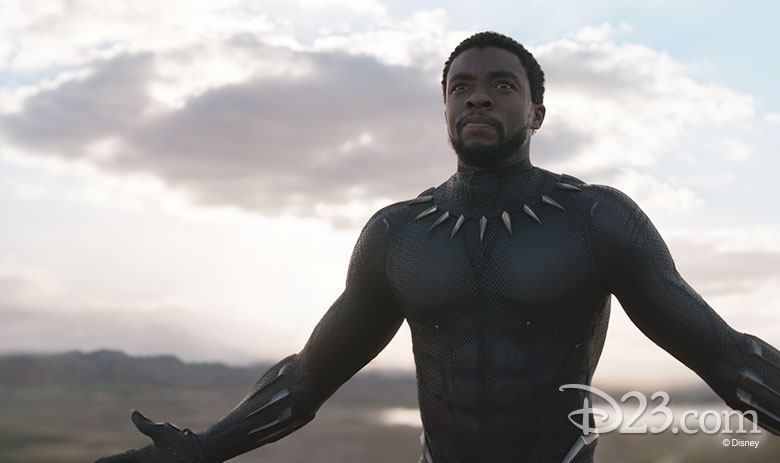 Black Panther Becomes the First Marvel Studios Film Nominated for the Academy Award® for Best Picture
On January 22, Marvel Studios' groundbreaking film Black Panther added another accolade to its impressive list of milestones, being named among the nominees for Best Picture at the 91st Oscars®, receiving seven nominations in all. Read more.
March 8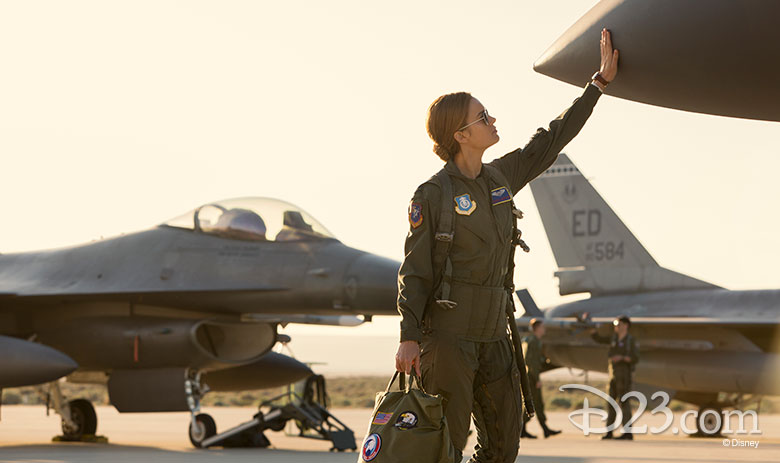 Captain Marvel Introduces a Powerful Super Hero Unlike Any We've Ever Seen Before
Marvel Studios' Captain Marvel stars Brie Larson as the title character—aka Carol Danvers—a key member of the intergalactic elite Kree military team Starforce. But after Carol finds herself back on Earth, she teams up with S.H.I.E.L.D. agent Nick Fury (Samuel L. Jackson) to delve into questions about her past while working to head off an invasion of our planet by the notorious, shape-shifting Skrulls. Audiences loved Captain Marvel as much as we did: The film crossed the $1 billion mark globally on April 8, becoming the seventh release from Marvel Studios to reach this milestone. Read more.
March 20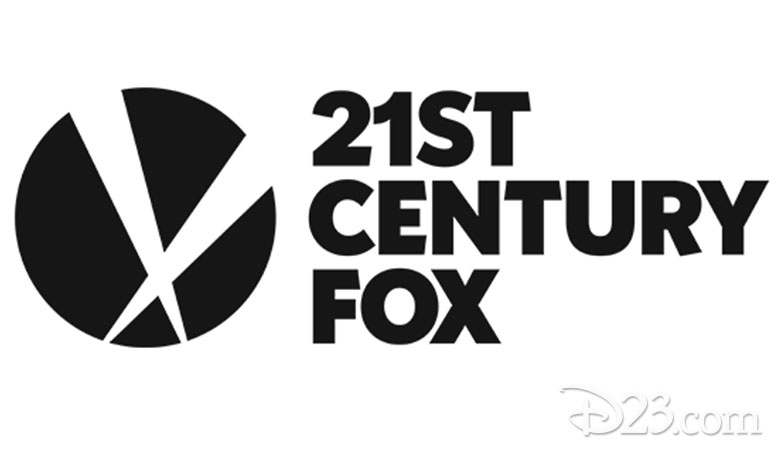 The Walt Disney Company Completes its Acquisition of 21st Century Fox
On March 20, The Walt Disney Company completed its acquisition of 21st Century Fox. In honor of this historic day for our company, D23 took a look at the storied history of this legendary entertainment giant, which was rooted in the 20th Century Fox film studio, one that has specialized in creating cinema—and, later, television—that enters the collective imagination and is built on great stories and indelible characters. Read more.
April 11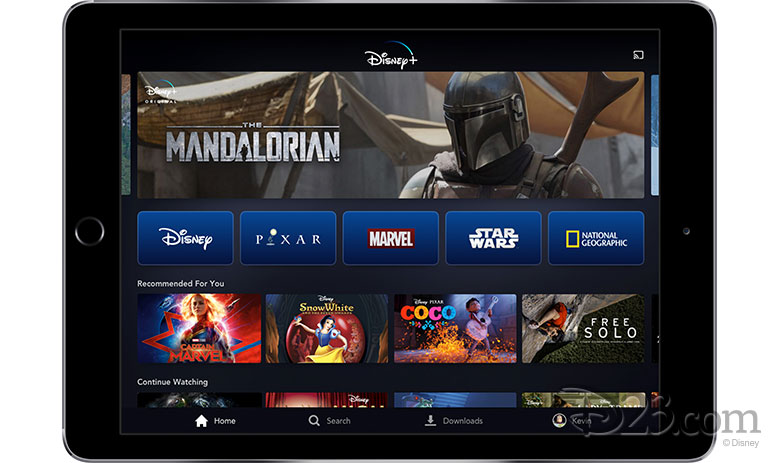 Disney Spotlights Comprehensive Direct-to-Consumer Strategy at 2019 Investor Day
The Walt Disney Company's highly anticipated Investor Day provided an extensive overview of Disney's comprehensive direct-to-consumer strategy and included presentations on Hulu, Hotstar, ESPN+, and Disney+. New original titles announced during Investor Day included The Falcon and the Winter Soldier, WandaVision, and Marvel's What If…? from Marvel Studios; Into the Unknown: Making Frozen 2 from Walt Disney Animation Studios; Forky Asks a Question and Lamp Life from Pixar Animation Studios; The World According to Jeff Goldblum and Magic of the Animal Kingdom from National Geographic; and The Phineas and Ferb Movie from Disney Television Animation. Additionally, Disney+ announced that all 30 seasons of The Simpsons would be available on the service on day one, as well as more than 7,500 television episodes and 500 films including blockbuster hits from 2019 and beyond. Read more.
April 12–14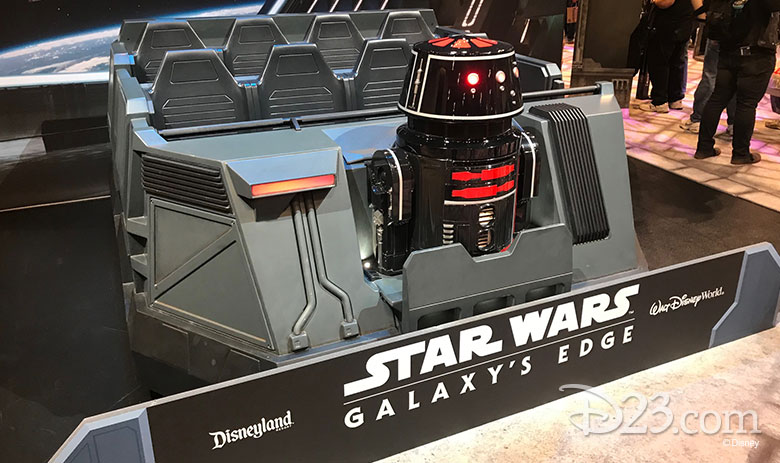 Star Wars Celebration Chicago Brings Major Announcements and Cast Appearances
D23 was on the ground at Star Wars Celebration 2019 at McCormick Place Convention Center in Chicago all weekend, capturing the out-of-this world announcements, presentations, exhibits, and excitement. On Friday, director J.J. Abrams, Lucasfilm President Kathleen Kennedy, and the cast of Star Wars: The Rise of Skywalker premiered a new teaser trailer during the Episode IX panel. Then on Saturday, Josh Gad (Frozen, voice of Olaf) surprised fans by hosting the panel "Bringing Star Wars: Galaxy's Edge to Life at Disney Parks," previewing the new lands that were yet-to-open at Disneyland and Walt Disney World. Later that day, Ashley Eckstein led the panel "SISTERS OF THE FORCE, A Celebration of Women and Star Wars." Later that night, Ashley surprised the audience at a special D23 Gold Member-exclusive screening of Star Wars: Return of the Jedi at Chicago's AMC River Walk 21! Sunday had a The Mandalorian panel, featuring Jon Favreau and Dave Filoni, in addition to a Star Wars: The Clone Wars sneak peek. Read morel Read more.
April 26
Marvel Studios' Avengers: Endgame Debuts, Goes on to Become the No. 1 Global Release of All Time
In its 13th weekend of release, Marvel Studios' Avengers: Endgame overtook the global box office record that had been held by Avatar for the past 10 years. Avengers: Endgame shattered records when it opened on April 26 and became the fastest ever to reach $1 billion mark, doing so in just five days; and it crossed the $2 billion mark just 11 days after its release. Ahead of Avengers: Endgame's opening, we talked to the film's stars at the world premiere. We assembled some of their secrets spilled here.
May 14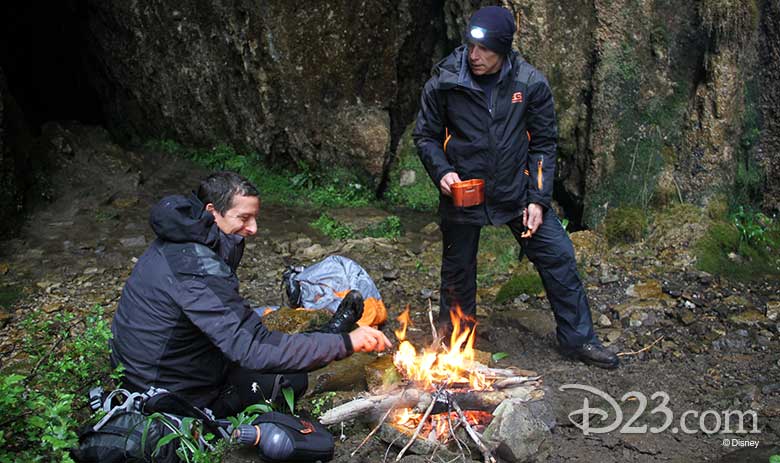 Disney Showcases Unparalleled Storytelling Across its Portfolio of Brands at Combined Upfront Event
At the Disney 2019 Upfront Experience in New York City (where networks present new and returning shows to the advertising community), ABC, ABC News, ESPN, Freeform, FX Networks, and National Geographic announced their thrilling programming slates for the 2019–20 season. During the event, advertisers got their first looks at the networks' upcoming slates, including ABC's dramas Emergence and Stumptown and the comedy mixed-ish; three original series from Freeform, Motherland: Fort Salem, Party of Five and Everything's Gonna Be Okay; Brain Games, Gordon Ramsay: Uncharted and Genius: Aretha from National Geographic; FX's Emmy®-winning series Fargo and two new series, Mrs. America and DEVS; and ESPN's 10-part documentary series The Last Dance, which looks at the incredible story of Michael Jordan and the 1990s Chicago Bulls. Read more.
May 24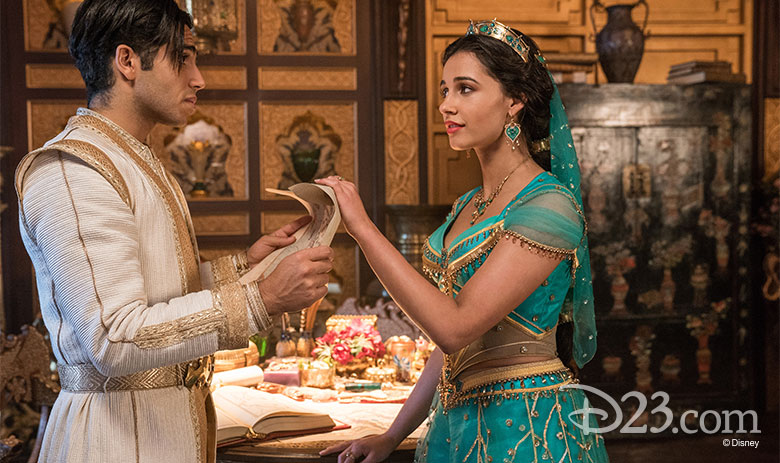 Disney's Aladdin Flies Into Theaters
Disney's Aladdin took us on an incredible magic carpet ride, telling the exciting tale of charming street rat Aladdin, the courageous and self-determined Princess Jasmine, and the Genie who may be the key to their future in a thrilling and vibrant live-action adaptation of the animated classic. D23 traveled to Agrabah by way of the film's global press conference. Find out what the cast and filmmakers had to say about the film here.
May 31 and August 29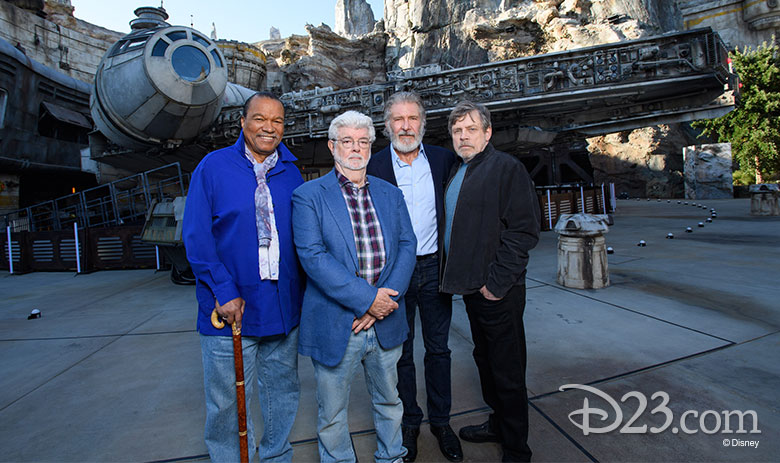 Star Wars: Galaxy's Edge Opens at Disneyland and Walt Disney World
Guests began to live out their own Star Wars adventures in the largest single-themed land expansion in Disney Parks history, with the official opening of Star Wars: Galaxy's Edge at Disneyland park in California on May 31. An epic grand opening ceremony was held May 30 for the more than 14-acre land, which also opened at Disney's Hollywood Studios in Florida on August 29. Star Wars: Galaxy's Edge features two main attractions: Millennium Falcon: Smugglers Run and Star Wars: Rise of the Resistance (now open in Florida; opening in January 2020 at Disneyland). Black Spire Outpost is home to a bustling marketplace, full of vendors showcasing their unique wares from across the galaxy. Read more.
June 21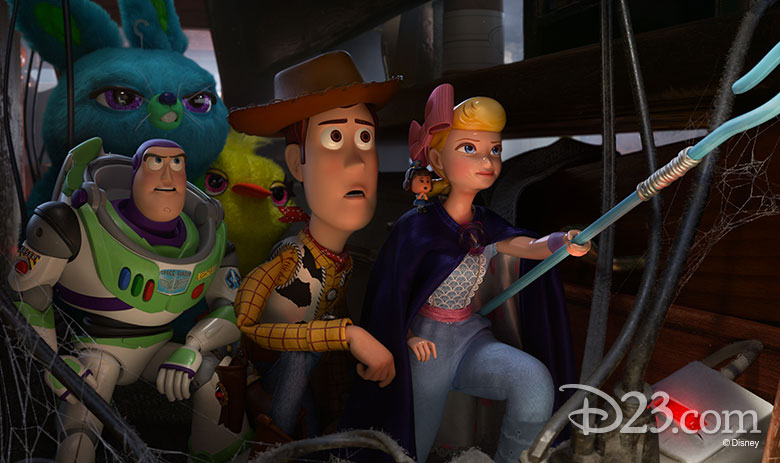 Toy Story 4 Arrives in Theaters
The toys returned to the big screen with an all-new adventure in Toy Story 4. In the blockbuster film, which would become The Walt Disney Studios' fifth billion-dollar release for 2019, Woody, Buzz, and the whole gang find themselves far from home, discovering new friends—and old ones—on an eye-opening road trip that takes them to unexpected places. Before the film's debut, D23 visited Pixar's headquarters in Emeryville, California, where director Josh Cooley and producers Mark Nielsen and Jonas Rivera hosted a Q&A to discuss all things Toy Story 4. Read more.
July 17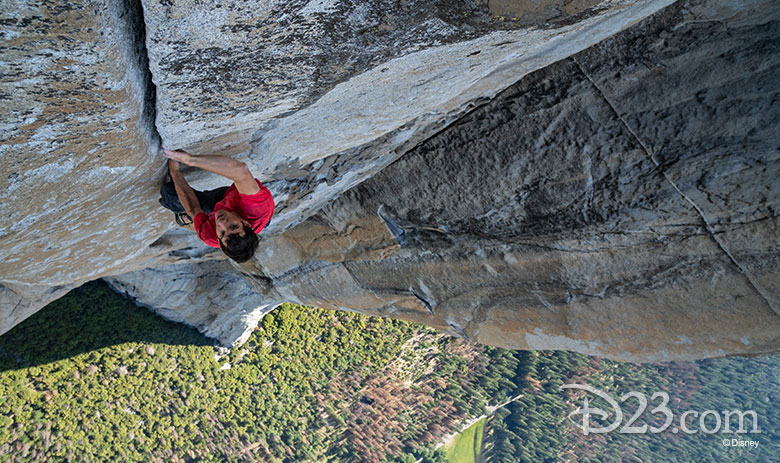 Favorite Series, Specials, and More Earn 116 Emmy® Nominations Across the Worlds of Disney
Walt Disney Television received 95 Primetime Emmy® Award nominations for 2019, with FX receiving 32, led by Fosse/Verdon and Pose; 15 nods were given to National Geographic and Nat Geo WILD; and Disney Channel received a nomination for the animated series Star Wars Resistance. Additionally, the streaming service Hulu received 20 nominations, while ESPN was recognized for its 30 for 30 series. Across all platforms, The Walt Disney Company received 116 nominations. When the awards were handed out on September 22, The Walt Disney Company received 22 Emmys, including four for Fosse/Verdon and seven for Free Solo (which swept every category in which it was nominated). Read more.
July 19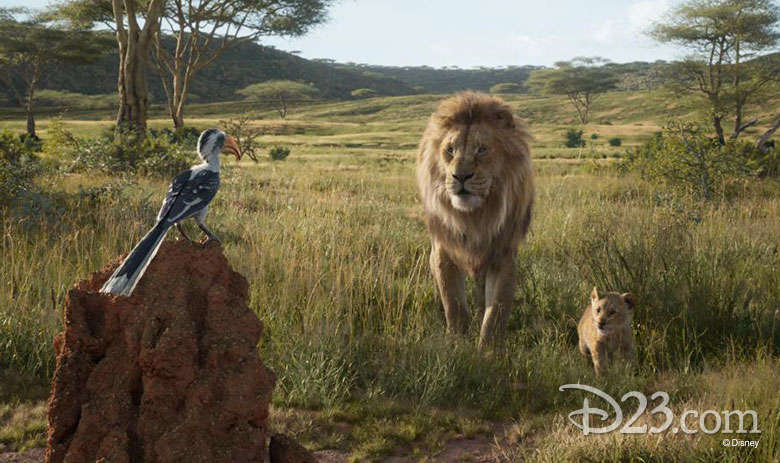 New Technology Helps Drive the Success of The Lion King
The audience just couldn't wait to see King: Director Jon Favreau and his team blended the most advanced VR (virtual-reality) and live-action filmmaking techniques with photorealistic computer-generated animation to tell the timeless story of The Lion King in an all-new, innovative way. Read more.
July 23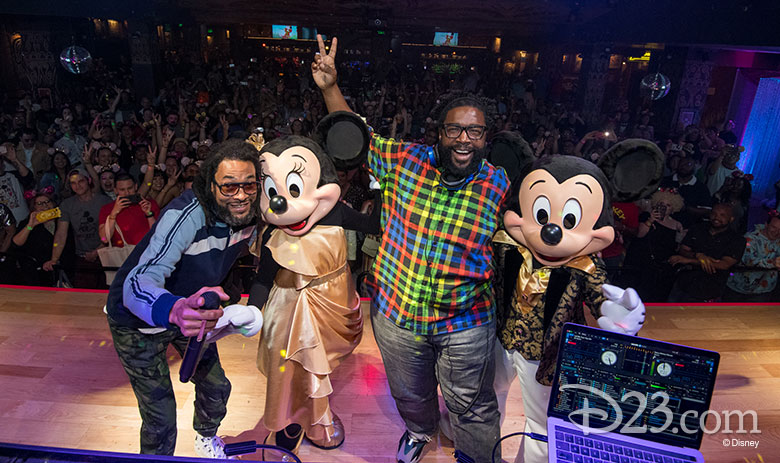 Disney Produces Some of the Biggest Moments of San Diego Comic-Con 2019
The brands of Disney—Marvel, Lucasfilm, ABC, FX, Fox, Disney Channel, and National Geographic—produced some of the most exciting moments of San Diego Comic-Con 2019. The all-star Marvel's Agents of S.H.I.E.L.D. panel took place in the 6,500-seat Hall H, as ABC's dramas Stumptown, The Rookie, and Emergence also hosted panels. Fans sang along with the DuckTales cast and laughed along with shows from FX and Fox, including Bob's Burgers, Archer, What We Do in the Shadows, Family Guy, and The Orville. Marvel Studios President Kevin Feige presided over the 90-minute extravaganza with special guests that included Angelina Jolie, Benedict Cumberbatch, Jeremy Renner, Chris Hemsworth, and Mahershala Ali. D23 had a special Gold Member-exclusive mixer celebrating the 80th anniversary of Marvel, and boogied the night away at a party in honor of the 40th anniversary of the multiplatinum Mickey Mouse Disco album. Earlier that day, D23 hosted "Mickey on Vinyl: D23 Celebrates the Mouse, the Music, and the Movement." Read more.
August 2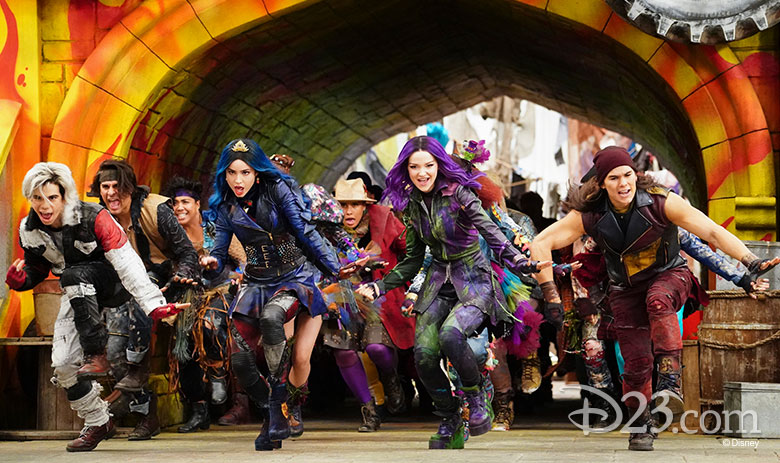 Disney Channel's Descendants 3 Premieres on Disney Channel
If the Descendants movies have taught us anything, it's that no one is ever just one thing. Villains can be good, heroes can be bad, and it's OK—normal, even!—to be a little bit of both. Disney Channel's premiere telecast of Descendants 3, which aired Friday, August 2, drew cable TV's highest ratings in more than two years among Kids 6–11, Tweens 9–14, Girls 6–11 and Girls 9–14. Ahead of the premiere, we talked to three of the film's stars to find out what happens after the original Villain Kids Mal (Dove Cameron), Evie (Sofia Carson), Carlos (the late Cameron Boyce), and Jay (Booboo Stewart) return to the Isle of the Lost to recruit a new batch of villainous progeny to enroll at Auradon Prep. "A lot happens," promised Anna Cathcart, who portrays Dizzy. "You definitely won't be disappointed!" Read more.
August 23
Disney Legends Awards Ceremony Kicks Off Exciting D23 Expo 2019
The Walt Disney Company continued a 32-year tradition August 23, honoring 12 remarkable talents as Disney Legends in a special awards ceremony hosted by Disney Chairman and CEO Bob Iger at D23 Expo 2019 in Anaheim, California. This year the award—the highest honor the Company can bestow—was presented to Christina Aguilera, Wing T. Chao, Robert Downey Jr., Jon Favreau, James Earl Jones, Bette Midler, Kenny Ortega, Barnette Ricci, Robin Roberts, Diane Sawyer, Ming-Na Wen, and Hans Zimmer, who were recognized for the significant impact they have made on the Disney legacy. The new Disney Legends take their place alongside iconic names such as Angela Lansbury, Marty Sklar, Dick Van Dyke, and Barbara Walters. Since the program was established in 1987, fewer than 300 people have received the Disney Legends Award. Check out the best moments from this fan-favorite tradition in our recap of the D23 Expo 2019 Disney Legends Awards Ceremony.
August 23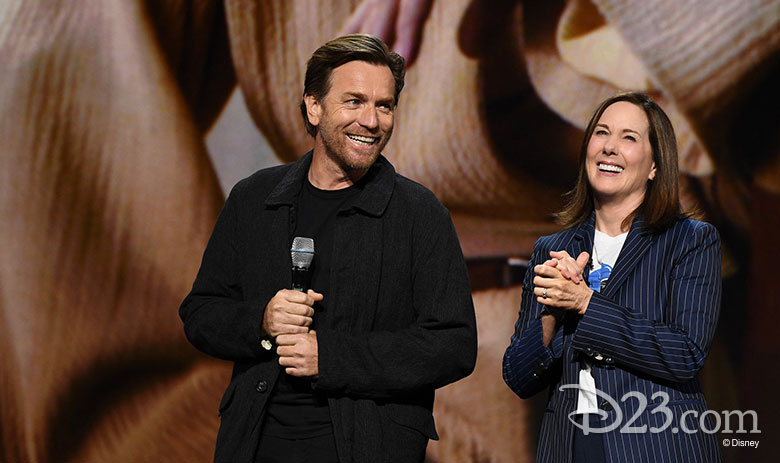 Disney+ Announces Six New Titles, Showcases Upcoming Slate of Original Series and Films at D23 Expo 2019
Fans at D23 Expo 2019 in Anaheim, California, were the first to learn of six new series in development for Disney+ and discover key details about the highly anticipated streaming service. The star-studded event featured in-person and video appearances from the stars of Disney+'s slate of originals from Disney, Pixar, Marvel, Star Wars, and National Geographic, and included sneak peeks, trailer premieres, and exclusive news about the service and its upcoming projects. Fans enjoyed first looks at The Mandalorian, High School Musical: The Musical: The Series, Lady and the Tramp, Noelle, The World According to Jeff Goldblum, Encore!, and Forky Asks a Question. They were also the first to learn of an untitled Obi-Wan Kenobi series in development from Lucasfilm that will star Ewan McGregor; the new live-action series Ms. Marvel, Moon Knight, and She-Hulk from Marvel Studios; and an all-new Lizzie McGuire series starring Hilary Duff. Read more.
August 24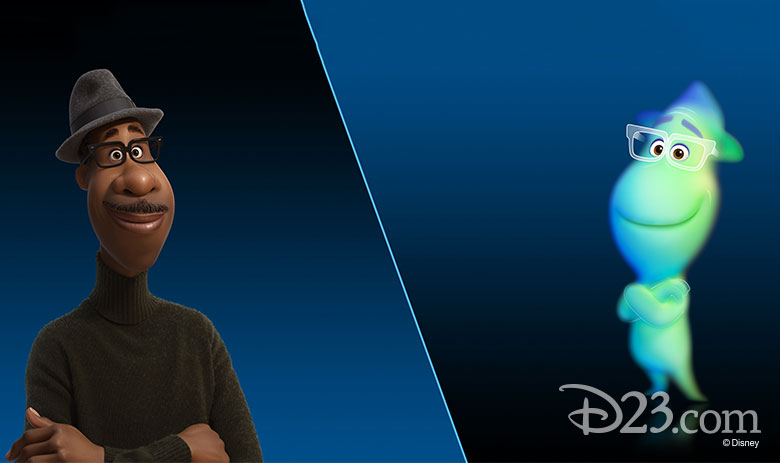 Disney Presents Upcoming Live-Action and Animated Slate at D23 Expo 2019
The Walt Disney Studios—including studio leaders and filmmakers from Lucasfilm, Marvel Studios, Disney live action, Pixar, and Walt Disney Animation Studios—offered guests at D23 Expo 2019 a captivating look at Disney's upcoming film slate. Alan Horn, co-chairman and chief creative officer, The Walt Disney Studios, was joined by Lucasfilm's Kathleen Kennedy, Marvel Studios' Kevin Feige, Disney live action's Sean Bailey, Pixar's Pete Docter and Walt Disney Animation Studios' Jennifer Lee for the presentation at the Anaheim Convention Center, featuring never-before-seen footage and a host of stars from films such as Star Wars: The Rise of Skywalker, Marvel Studios' The Eternals, Jungle Cruise, Onward, and Frozen 2. Read more.
August 25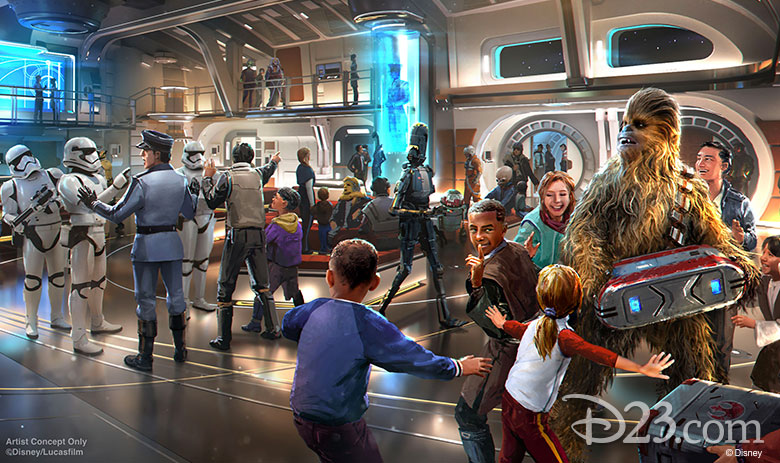 Disney Parks, Experiences and Products Reveals Next Generation of Immersive Storytelling in Disney Parks
At D23 Expo 2019, Disney Parks, Experiences and Products Chairman Bob Chapek detailed ambitious plans in store for one of the most extraordinary periods of expansion in Disney history. Nearly 7,000 fans filled Hall D23 at the Anaheim Convention Center to hear more about the multiyear transformation of Epcot underway at Walt Disney World Resort, the Avengers Campus coming to both Disneyland Resort and Disneyland Paris, and the new ship coming to Disney Cruise Line in 2022, along with other new offerings that invite guests to be front and center in their favorite stories. Read more.
September 29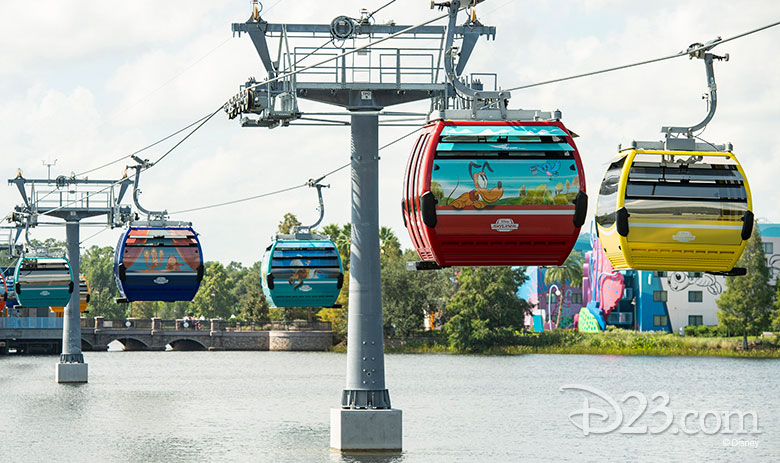 The Disney Skyliner Opens at Walt Disney World
On September 29, the Disney Skyliner took flight across four resort hotels and two parks as a new addition to the complimentary transportation systems across the resort. Decorated with images of many beloved Disney, Pixar, Star Wars, and Marvel characters, each gondola gives guests a unique, never-before-seen view of Walt Disney World. Read more.
October 1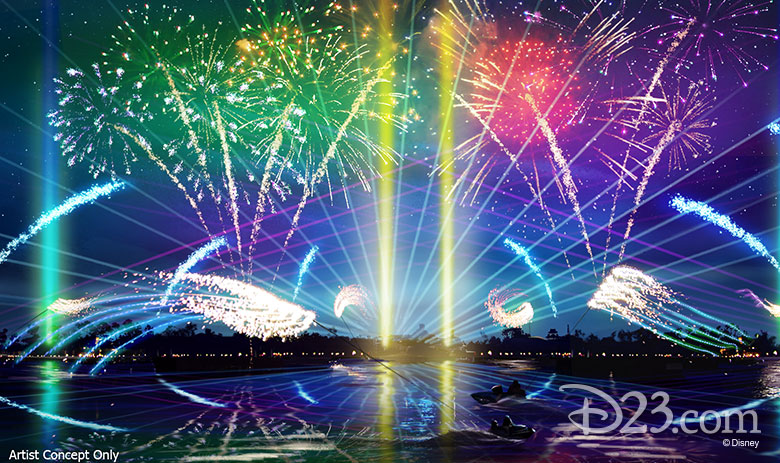 Epcot Forever Dazzles
Bringing World Showcase Lagoon to life with an epic spectacle of fireworks, lighting, lasers, special effects kites, and more, Epcot Forever is set to the sounds of some of the most beloved songs from the park's history including "Magic Journeys," "Tomorrow's Child," and, of course, "One Little Spark." Read more.
November 5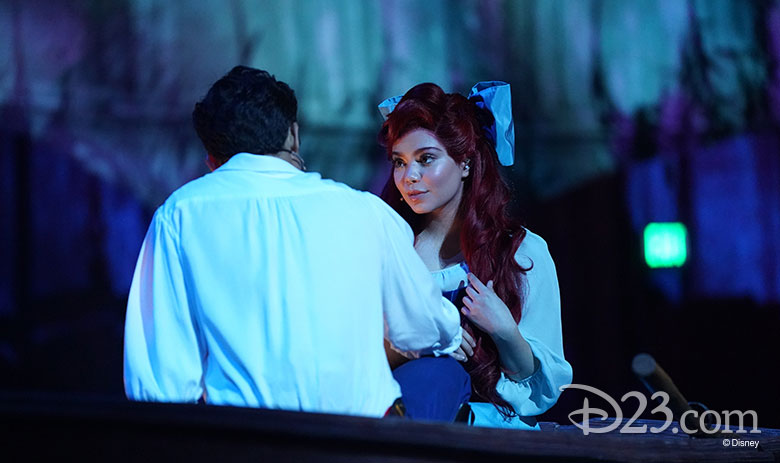 The Wonderful World of Disney presents The Little Mermaid Live! Celebrated the 30th Anniversary of the Beloved Animated Classic
The Wonderful World of Disney presents The Little Mermaid Live! honored the 30th anniversary of the beloved animated classic through a never-before-seen hybrid format that took viewers on a magical adventure under the sea. The star-studded cast included Auli'i Cravalho as Ariel; Queen Latifah as the menacing sea witch Ursula; John Stamos as an eccentric French cook, Chef Louis; Shaggy as Sebastian; Amber Riley as the emcee; and Graham Phillips as Prince Eric. Ahead of his splashy debut, Phillips talked to D23 about how he was preparing for this eagerly awaited live television event. Read more.
November 12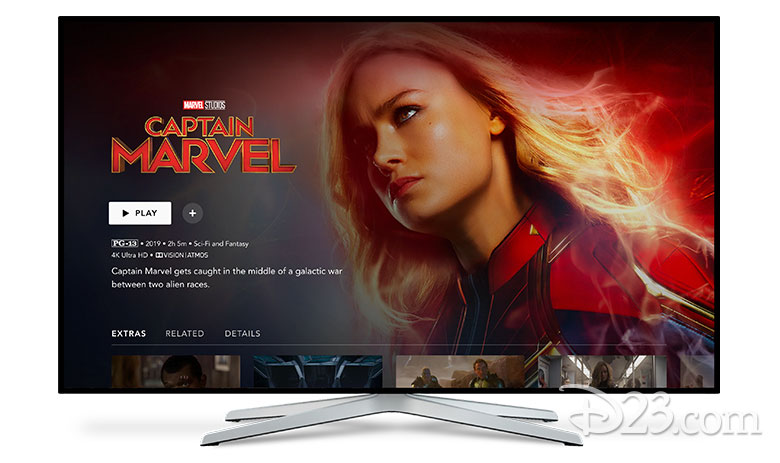 Disney+ Launches—And a New Era of Disney Entertainment Begins
Disney+, the highly anticipated streaming service from The Walt Disney Company, went live in the U.S., Canada, and the Netherlands, bringing together for the first time an unparalleled lineup of content from Disney, Pixar, Marvel, Star Wars, National Geographic, and more. At launch, the service featured nearly 500 films and 7,500 episodes of television from across the worlds of Disney, including an extensive collection of beloved library titles, as well as a robust slate of Disney+ originals. Click here to discover basically everything you can watch on Disney+.
November 22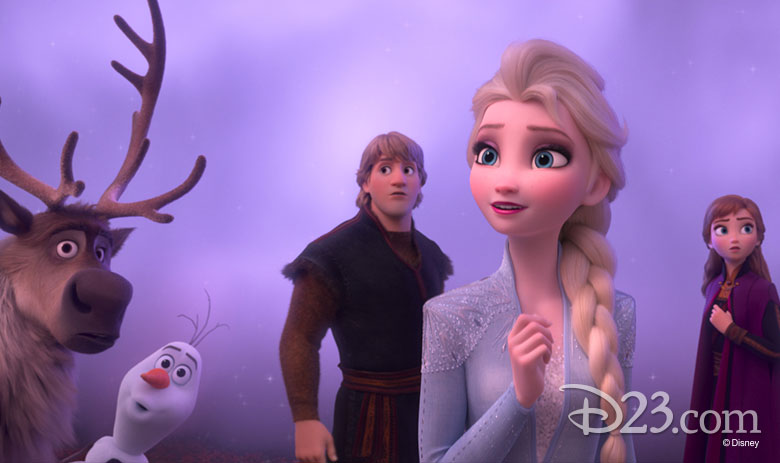 Frozen 2 Melts Our Hearts
After the 2013 release of Frozen, directors Jennifer Lee and Chris Buck weren't ready to leave Arendelle—and we weren't either. On November 22, Frozen 2 opened in theaters, taking fans into the unknown and continuing the story of Anna and Elsa. "This is a journey Disney Animation doesn't usually do. There's never been a second musical to a feature," Lee said, adding, "We just knew we couldn't wait to find out what was going to happen." Lee and Buck were joined by the film's cast members Kristen Bell, Idina Menzel, Josh Gad, and Jonathan Groff, as well as songwriters Kristen Anderson-Lopez and Bobby Lopez at a press conference right before the film's record-breaking opening weekend. Click here for nine stories worth melting for from the Frozen 2 team.
December 3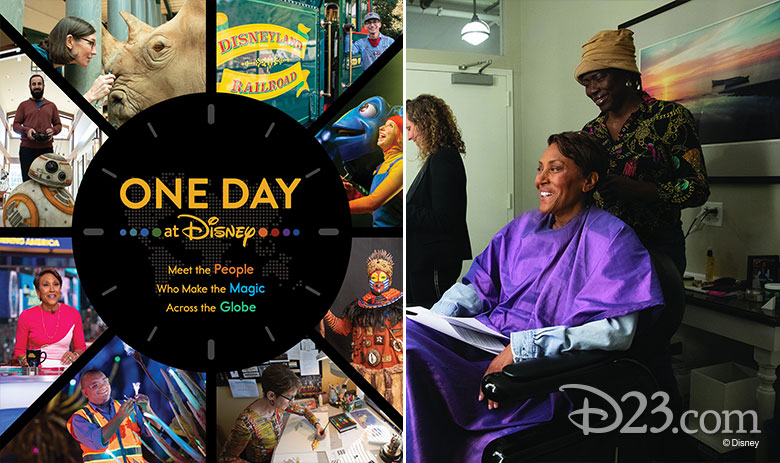 Disney Publishing Worldwide and Disney+ Launch One Day at Disney
Disney Publishing Worldwide and Disney's new streaming service, Disney+, debuted a spectacular collaboration: One Day at Disney. The new 224-page coffee table book and documentary series—unveiled in August at D23 Expo 2019 by Ricky Strauss, president, Content & Marketing for Disney+, and Good Morning America's Robin Roberts—shines a dazzling light on the creative forces in front of the cameras and behind the scenes at The Walt Disney Company. Read more.
December 5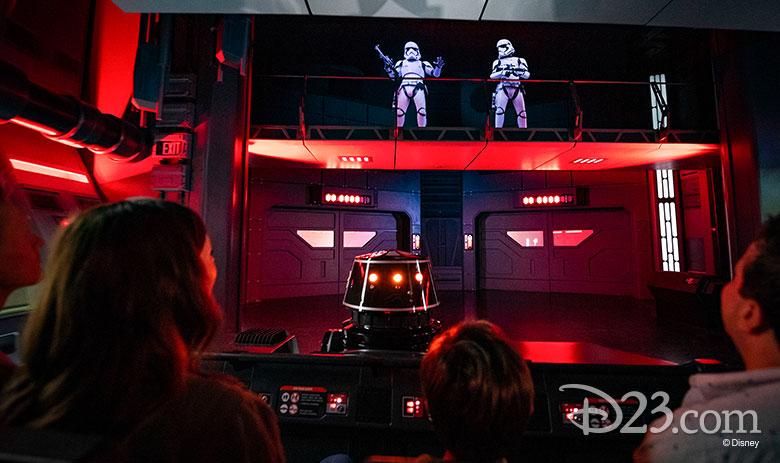 Star Wars: Rise of the Resistance Debuts at Star Wars: Galaxy's Edge at Disney's Hollywood Studios
On December 5, Star Wars: Rise of the Resistance debuted at Star Wars: Galaxy's Edge at Disney's Hollywood Studios—and it's one of the most ambitious, advanced, and immersive experiences ever undertaken by Walt Disney Imagineering. On January 17, 2020, Star Wars: Rise of Resistance will open at Disneyland park in California. Read more.
December 20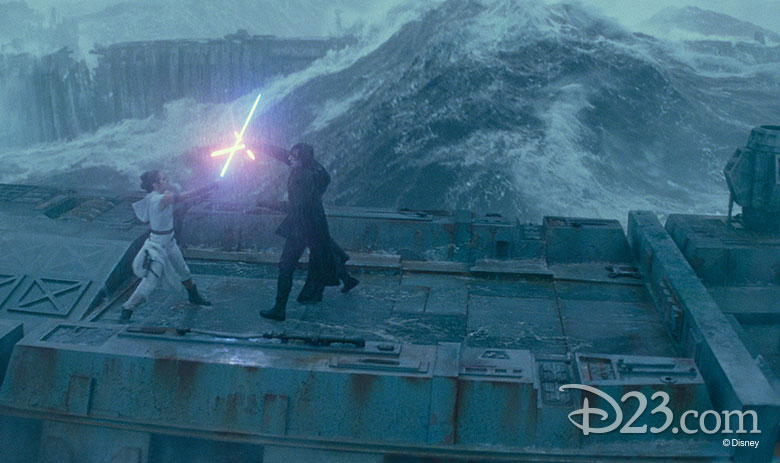 Star Wars: The Rise of Skywalker Hits Theaters and Serves as an Epic Conclusion to the 42-Year Skywalker Saga
After piloting Star Wars: The Force Awakens to galactic levels of success, director J.J. Abrams returned for the ninth and final film in Lucasfilm's epic Skywalker Saga, Star Wars: The Rise of Skywalker. Ending the series in grand fashion, the film stars Daisy Ridley, Adam Driver, Billie Lourde, Keri Russell, Oscar Isaac, Kelly Marie Tran, John Boyega, Billy Dee Williams, Joonas Suotamo, Disney Legend Mark Hamill, and features Disney Legend Carrie Fisher's final onscreen appearance as General Leia Organa. Read more.