Everything Disney.
One Newsletter.
Joining is Easy
Create a complimentary D23 General Member account and enjoy our D23 FanFare Newsletter every Thursday!
See what all the fanfare is all about! Discover the magic of Disney with our weekly D23 FanFare Newsletter. Be the first to know and get access to the latest news, special offers, exclusive member events and more.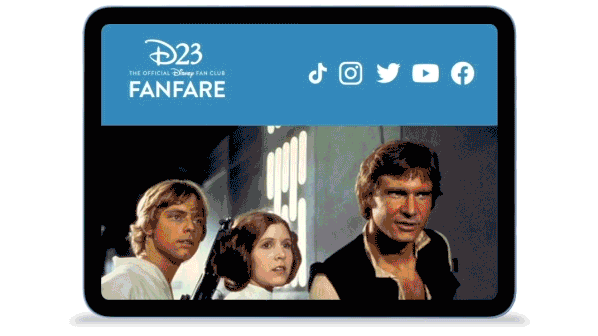 Want Even More Disney Magic?
Choose a Plan That's Perfect for You
+ shipping/handling and applicable fees
Access to Gold Member Events
Access to Gold Member Offers
2023 Gold Member Collector Set
Disney twenty-three Publication Annual Subscription
+ shipping/handling and applicable fees
(2) Access to Gold Member Events
(2) Access to Gold Member Offers
2023 Gold Member Collector Set
Disney twenty-three Publication Annual Subscription