By Max Lark and Beth Deitchman
Today The Walt Disney Company completed its acquisition of 21st Century Fox. In honor of this historic day for our company, D23 wanted to take a look at the storied history of this legendary entertainment giant, which was rooted in the 20th Century Fox film studio, one that has specialized in creating cinema—and, later, television—that enters the collective imagination and is built on great stories and indelible characters.
The story of 20th Century Fox extends all the way back to 1904 and a tiny theater on New York's Lower East Side, where 25-year-old William S. Fox, fresh from Hungary, amazed audiences with his magical, hand-cranked short films. By 1915, his single screen grew into a chain of 25 theaters around New York City.
In 1916, Fox left New York City for Los Angeles and launched the Fox Film Corporation, eventually purchasing 100 acres between Santa Monica and Pico Boulevards, west of Beverly Hills. In 1926, Fox purchased Movietone, a company that combined sound with moving pictures, creating newsreels shown around the world. Among the milestone movies made in the 1920s were the Western Just Pals in 1920, the first Fox film from legendary director John Ford, and Sunrise: A Song of Two Humans (1927), directed by German maestro F.W. Murnau. A marvel of technical prowess and inventive storytelling, the film was shot in multiple locations and on the Fox lot, where an elevated set was built using forced perspective. The film is ranked No. 5 on Sight and Sound's "The 50 Greatest Films of All Time" list, last updated July 30, 2018.
After merging with Twentieth Century Pictures in 1935, which had produced many popular films in the 1930s including Moulin Rouge, Folies Bergère de Paris, and Les Misérables, the renamed 20th Century Fox began an unprecedented run of unforgettable films and movie-making firsts that continues to this day.
From Fox's first Cinemascope production, The Robe, in 1953, which electrified audiences and changed the way movies were shot and shown, to Avatar, the highest-grossing picture of all time, which used motion capture and reimagined 3D as modern breakthroughs in cinematic technology, Fox has never stopped exploring what movies could be.
At a time when the world seemed to be less interested in movie musicals, Fox gave them the Academy Award®-winning The Sound of Music, considered by many to be the best musical of all time. Fox showed the world a new vision of science fiction with Star Wars and ushered in the modern action hero with the Die Hard series. Comedies like Home Alone and Mrs. Doubtfire became instant classics and brought families to the theater to enjoy watching movies together.
20th Century Fox reimagined the bio-pic with films like Patton and Braveheart and captured the epic romance and tragedy of Titanic. From the gritty streets of 1970s New York in The French Connection to the candy-colored roads of Mumbai in Fox Searchlight's Slumdog Millionaire, 20th Century Fox never shied away from exploring the human condition—or the mutant condition, as the X-Men series, based on the Marvel Comics characters, continues to show. When the studio's not drawing inspiration from real life, it is artfully bringing beloved works of literature like Life of Pi and The Fault In Our Stars faithfully to life.
The 1930s–1950s
In the 1930s, Shirley Temple became one of the biggest stars in the world, starring in a successful string of films for 20th Century Fox, and legendary director John Ford would shoot three of his best films in three years (Young Mr. Lincoln, 1939; The Grapes of Wrath, 1940; and How Green Was My Valley, 1941). Ford would win the Oscar® for Best Director for The Grapes of Wrath and for Best Picture for How Green Was My Valley.
Throughout the 1940s and '50s, Fox found box-office gold with some of the most beloved films ever made, including Laura, starring Gene Tierney and Dana Andrews; Jane Eyre; My Darling Clementine with Henry Fonda; Miracle on 34th Street; The Ghost and Mrs. Muir; and All About Eve, featuring Marilyn Monroe, Bette Davis, and Anne Baxter—in part remembered for Davis' iconic delivery of the famous line, "Fasten your seat belts, it's going to be a bumpy night!"—and many more.
For 1953's The Robe, 20th Century Fox introduced Cinemascope, which used special lenses to compress an image shot during filming and project it in wide format—a significant size shift from the standard 1:33, or Academy, aspect ratio. Other significant releases in the 1950s included Bus Stop, The King and I, Love Me Tender and The Diary of Anne Frank.
20th Century Fox Television was launched in 1949 and by the mid-1950s was enjoying success with My Friend Flicka (1956-58).
1960s–1980s
The 1960s saw 20th Century Fox create some of its most-celebrated movie spectacles, including Cleopatra (1963), starring Elizabeth Taylor and Richard Burton. The original four-hour-and-three-minute extravaganza featured dazzling sets—including a 35-foot-tall Sphinx—and ran for a year in Hollywood. The Sound of the Music (1965) remains a perennial favorite and was the first Fox musical to have songs dubbed into different languages, 31 in all. Since 1978, it has never been out of print in all of the various home video formats. It won five Oscars, including Best Picture. In Fantastic Voyage (1966), audiences went on an unforgettable journey inside the human body. In the charming Dr. Doolittle (1967), another Best Picture nominee for the studio, legendary actor Rex Harrison "talked to the animals" including a chimp, Pomeranian puppy, a duck, a parrot, a goat and more. Director George Roy Hill's Butch Cassidy and the Sundance Kid (1969)—one of the most iconic buddy movies ever made—featured Robert Redford and Paul Newman in a pairing for the ages.
It was a banner time for 20th Century Fox Television, which produced some of the most innovative shows of the era, including Adam West as Batman (1966-68), Peyton Place (1964-69), Voyage to the Bottom of the Sea (1964-68)—which won four Emmys® over the course of its run—the beloved Lost in Space (1964-68), which endeavored to show what life would be like in 1997, and the groundbreaking Mod Squad (1968-1973), a counter-culture police series featuring what one critic called "the hippest and first young undercover cops on TV." The series would go on to win six Emmy Awards.
The studio released more critical and box-office successes during the 1970s, including Patton (1970), starring George C. Scott in arguably his greatest role. The film won Academy Awards for Best Picture, Best Screenplay, Best Actor, Best Director, and more. M*A*S*H (1970) would win the Oscar for best screenplay—and also spawned the iconic TV series for 20th Century Fox Television a couple years later. The William Friedkin-directed The French Connection (1971) would win five Academy Awards, including Best Picture. Irwin Allen, nicknamed "The Master of Disaster," produced two wildly popular disaster genre films: The Poseidon Adventure (1972), which earned a Special Achievement Award from the Academy for visual effects, and The Towering Inferno (1974), starring Paul Newman.
The staggering success of Star Wars (1977) launched a pop culture phenomenon and in some ways changed filmmaking forever. Legendary choreographer/director Bob Fosse's All That Jazz (1979)—closed out the decade in style for 20th Century Fox, netting four Oscars and five nominations (including Best Picture).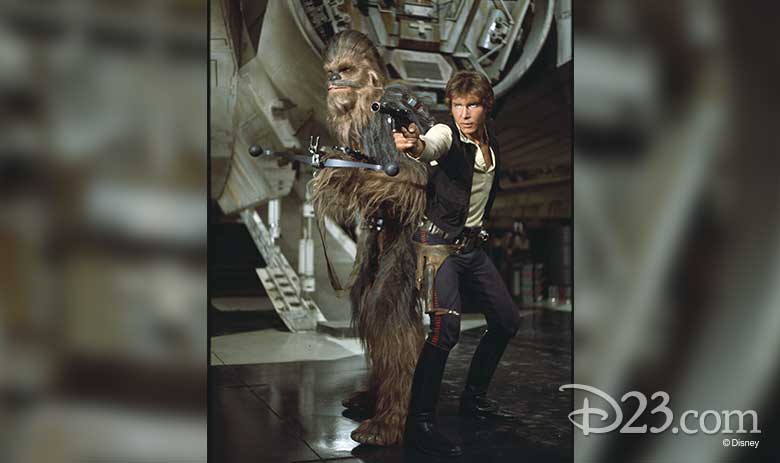 20th Century Fox Television delivered two of the most iconic television series of all time in the 1970s beginning with M*A*S*H (1972-83), which won a whopping 14 Emmys and can still be seen in syndication. The show's series finale set records, with 106 million people tuning in to watch the two-and-a-half-hour final episode. For years The Love Boat (1977-86), which aired on ABC, was a ratings behemoth.
In the 1980s, 20th Century Fox expanded its streak of box-office and critical releases, including
Star Wars: Episode V ‑ The Empire Strikes Back (1980), Nine to Five (1980)—featuring the film debut of Dolly Parton—and the Oscar-nominated The Verdict (1982), directed by Sidney Lumet and starring Paul Newman, with a script from David Mamet. Star Wars: Episode VI ‑ Return of the Jedi (1983) took audiences further into the Star Wars saga, and Romancing the Stone (1984) was a charming throwback starring Michael Douglas and Kathleen Turner and directed by up-and-coming director Robert Zemeckis.
In 1985, Rupert Murdoch purchased 20th Century Fox as the Studio extended its historical run. Cocoon (1985), directed by Ron Howard, starred such screen stalwarts as Don Ameche, Hume Cronyn, and Jessica Tandy. Other 20th Century Fox films from this decade include The Princess Bride (1987); Wall Street (1987), directed by Oliver Stone and starring Michael Douglas, who received the Best Actor Oscar for his iconic star turn as Gordon Gekko; Broadcast News (1987), directed by James L. Brooks; Predator (1987), starring Arnold Schwarzenegger; Big (1988), produced by Brooks, directed by Penny Marshall and starring Tom Hanks; and Die Hard (1988), which made the Fox Plaza Tower a popular site on Hollywood tours. The decade concluded with the dazzling effects James Cameron brought to life in The Abyss (1989).
In the 1980s, 20th Century Fox Television debuted a host of series that have secured their places in television history, including the multiple-Emmy-winning L.A. Law (1986-94); Doogie Howser, M.D. (1989-93), starring Neil Patrick Harris; Married… with Children (1987-97); and The Simpsons (1989 and still going strong 30 years—and 33 Emmys—later).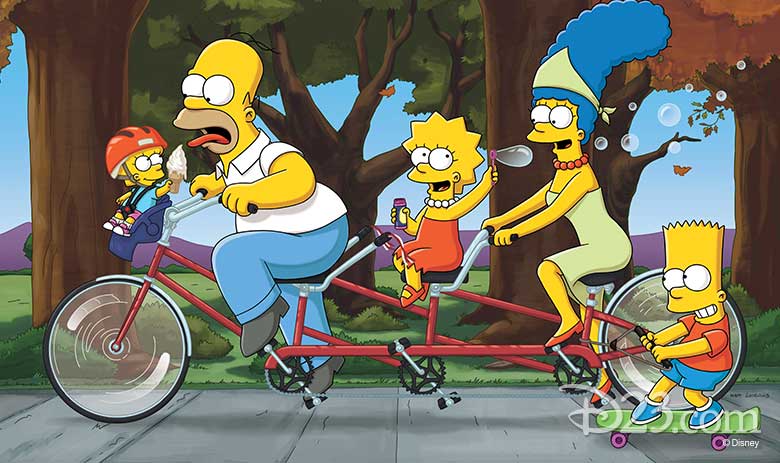 1990s
In 1994, 20th Century Fox launched four new film production companies—Fox Searchlight, Fox Family, Fox 2000, and 20th Century Fox Animation—and enjoyed another decade of producing popular and critically successful films.
Edward Scissorhands (1990), from the inimitable Tim Burton, kicked off the decade stylishly along with Home Alone (1990), which secured Chris Columbus' status as the go-to director for family films. Mrs. Doubtfire (1993) starred Disney Legend Robin Williams in one of his most memorable roles. Speed (1994), with its signature line—"Stay on or get off?"—became Sandra Bullock's career-making vehicle.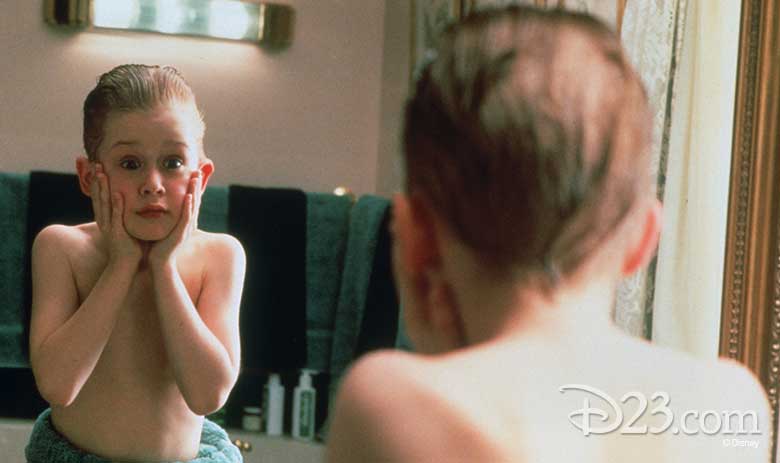 The Brothers McMullen (1995), starring, written, and directed by Edward Burns, became the first Fox Searchlight release, and The Full Monty (1997) was Searchlight's first huge box office hit. Anastasia (1997) was the first movie from Fox Family Films and was nominated for two Academy Awards.
Director James Cameron's classic Titanic (1997) became a pop culture sensation and won 11 Oscars, including Best Picture, Director, Cinematography, and Original Song. Director David Fincher's Fight Club brought the decade to an astonishing close.
The 1990s were just as impressive for 20th Century Fox Television as the studio launched iconic television series including In Living Color (1990-2000), featuring new comedy talent, including Jim Carrey, David Alan Grier, Damon Wayans, and Jamie Foxx; Beverly Hills 90210 (1990-2000); Melrose Place (1992-1999); The X-Files (1993–2002), which won 15 Emmys® ; NYPD Blue (1993-2005), a 20-Emmy winner that aired on ABC and was created by Steven Bochco and Dave Milch; Chicago Hope (1994-2000), a seven-Emmy winner created by David E. Kelley; Ally McBeal (1997-2000), a seven-Emmy winner also created by David E. Kelley; Buffy the Vampire Slayer (1997-2003), created by Joss Whedon based on his feature film; and Family Guy (1999-2002, 2004-present), created by Seth MacFarlane.
FX Networks, a business unit of 21st Century Fox, launched in June 1994 with the debut of FX, the flagship general entertainment basic cable channel, followed by the debut of FXM—the FX Movie Channel—in October of that year. A third network, FXX, launched in September 2013. FX and FX Productions became known for critically acclaimed and provocative dramas, including The Shield (2002-2008), Emmy and Golden Globe-winning Nip/Tuck (2003-2010) and Damages (2007-2009), which won four Emmys and a Golden Globe during the course of its run.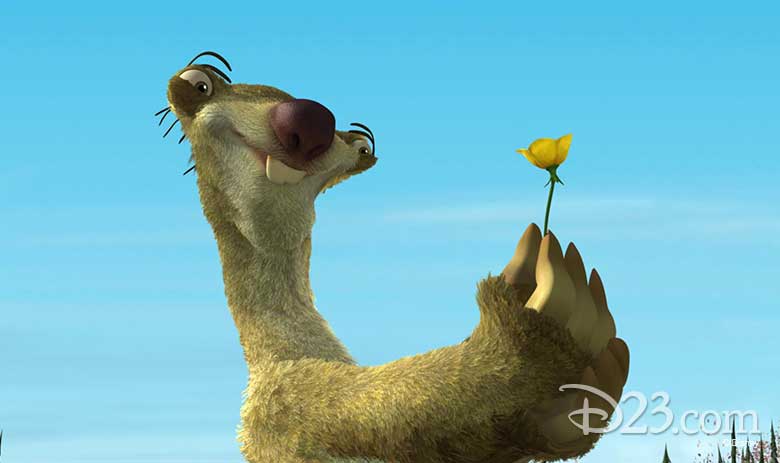 2000s–Present
Starting in 2000, 20th Century Fox launched several highly successful film franchises, including X-Men (2000) and Ice Age (2002). The company has continued to give audiences Oscar-caliber performances and films, including The Devil Wears Prada (2006), which earned Meryl Streep her 14th Oscar nomination for Best Actress; Juno (2006), which featured an Oscar-winning screenplay by Diablo Cody; Little Miss Sunshine (2007), which won the Oscar for Original Screenplay; Slumdog Millionaire (2008), which won eight Oscars including Best Picture; and Avatar (2009), a tour-de-force film from James Cameron that won three Oscars and became (and remains to this day) the highest-grossing movie worldwide in history—in addition to inspiring a new land at Disney's Animal Kingdom at Walt Disney World Resort.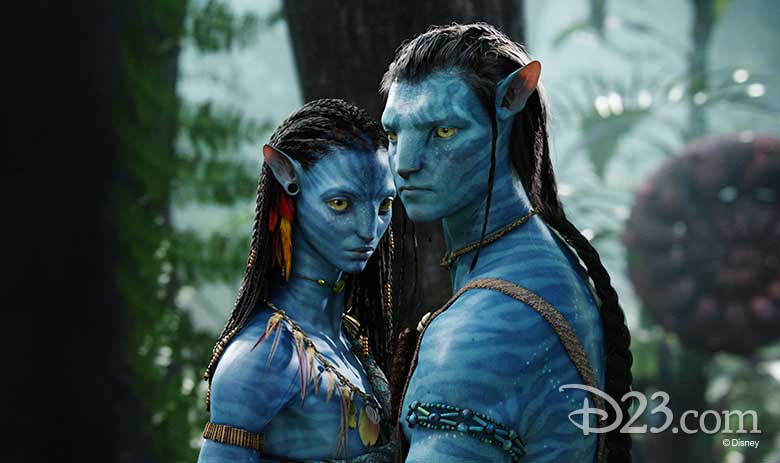 For Life of Pi (2012), Ang Li won the Oscar for Best Director; 12 Years A Slave (2013), directed by Steve McQueen, won Oscars for Best Picture, Adapted Screenplay, and Supporting Actress (Lupita Nyong'o). Birdman (2014) won Oscars for Best Picture, Best Director, Best Original Screenplay, Best Actor, and Cinematography.
After launching the highly successful Deadpool franchise (2016), 20th Century Fox has continued to rack up Oscar gold, with films such as Three Billboards Outside Ebbing, Missouri (2017), which won Oscars for Frances McDormand and Sam Rockwell; The Shape of Water (2017), which won for Best Picture along with Best Director for Guillermo del Toro, as well as Best Production Design and Best Original Score; Bohemian Rhapsody (2018), for which Rami Malek won the Oscar for Best Actor; and The Favourite (2018), which garnered 10 Oscar nominations and the Oscar for Best Actress for Olivia Colman.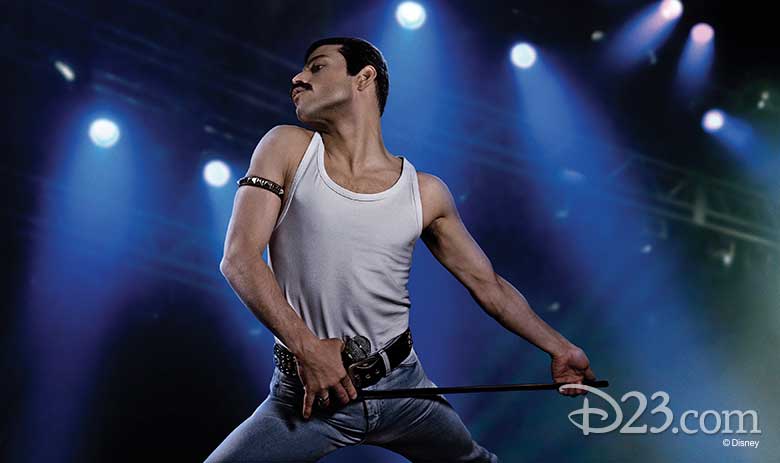 20th Century Fox Television continued its winning streak beginning with the iconic Malcolm in the Middle (2000-2006), which won seven Emmys; the massive fan-favorite 24 (2001-10), known for its innovative "real-time" storytelling; How I Met Your Mother (2005-14); Modern Family (2009-present); and Glee (2009-15)—which won six Emmys over the course of its run. Current critically acclaimed and top-rated series from Fox Television include Empire, which premiered in 2015 and has received eight Emmy nominations, and This is Us, which premiered in 2016, and has won three Emmys and received 18 nominations.
The National Geographic Channels include National Geographic Channel (NGC), Nat Geo WILD, Nat Geo People and Nat Geo MUNDO and contribute to the National Geographic Society's commitment to exploration, conservation and education with entertaining, innovative programming from A-level talent around the world and profits that help support the society's mission. Nat Geo's COSMOS: A National Geographic Deeper Dive received an Emmy nomination in 2014, and He Named Me Malala (2016) was nominated for six Emmys and received one.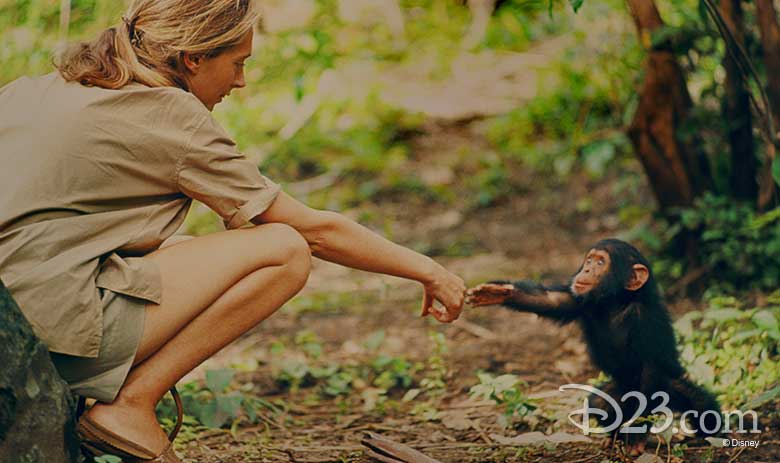 Believe it or not, this is just a part of the 21st Century Fox story and but some of the incredible library of content that Fox has built over the past eight decades. We are excited to think of the future that lies ahead as Disney embarks on a new era of unparalleled storytelling.