By Karina Schink
Scroll to the bottom of the page to vote!
Last year, we asked you which show-stopping number reigned supreme in our Disney Song D23 March Hare Mania. You may have thought that was already a hard tune to swallow, but this year, it's getting even tougher.
We all know Disney films are filled to the brim with catchy tunes, heartwarming stories, and thrilling tales of adventure, love, and hope, and it's certainly no secret that they also hold some of the cutest babies we have ever seen. From flashbacks of our heroes and heroines, to their adorable sidekicks, it'll be hard to pacify your excitement for this year's D23 March Hare Mania #D23BabyBracket. Get ready to go stork raving mad over deciding which Disney or Pixar baby is the absolute cutest!
March 25 Update: It all comes down to this. Moana vs. Dory. It's the final week and they are our final match-up. Which baby will win it all? Make sure your voice is heard to help Moana see how far she'll go or to help Dory keep on swimming by continuing to vote every day until the winner is revealed!
A new round begins each week.
March 5 (Round 1), March 11 (Round 2), March 18 (Round 3), March 25 (Finals)
The winner will be announced Monday, April 1.
Check out the bracket and vote for the cutest baby below!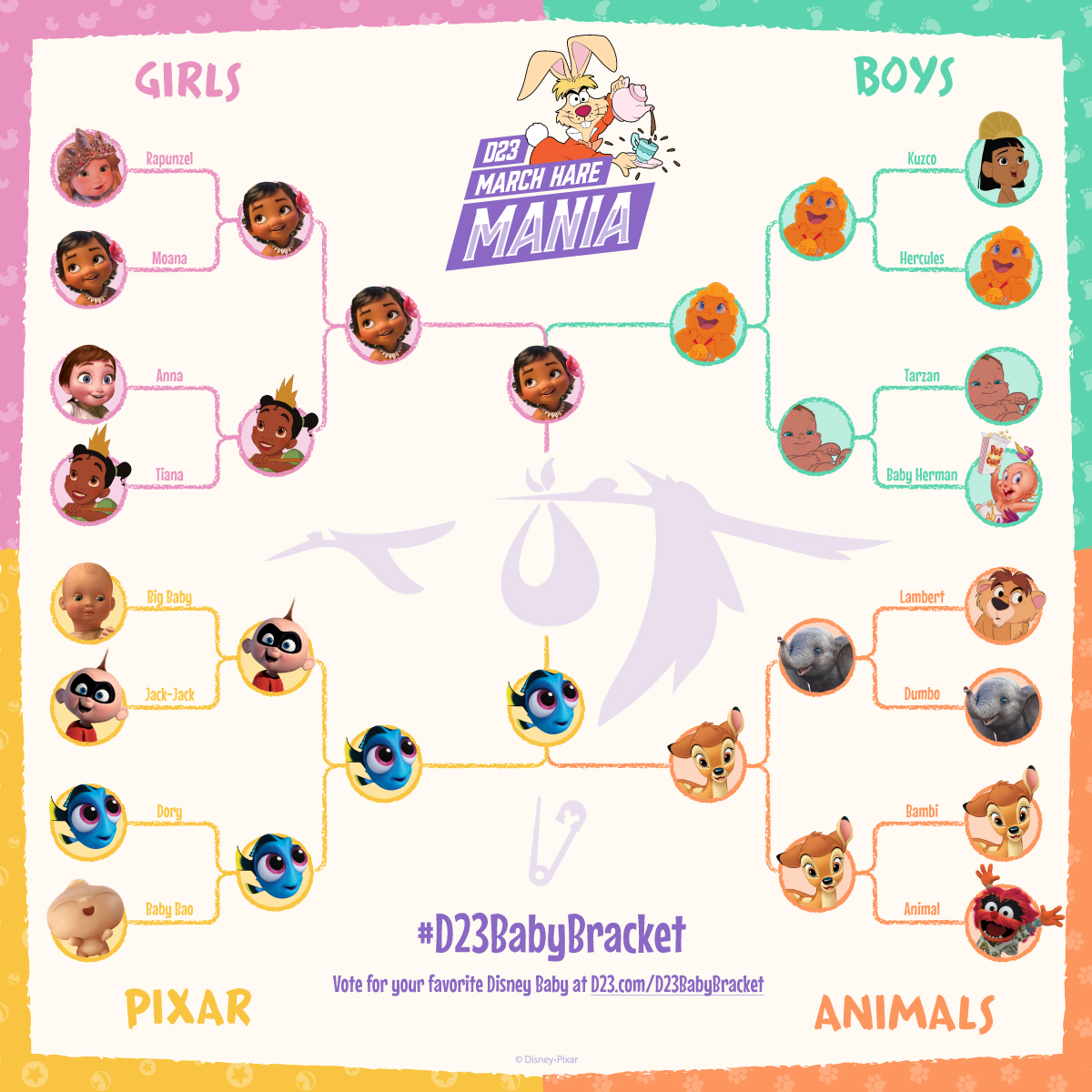 VOTE HERE