By Karina Schink
Last year, we asked you which show-stopping number reigned supreme in our Disney Song D23 March Hare Mania. You may have thought that was a hard tune to swallow, but this year, it's getting even tougher.
We all know Disney films are filled to the brim with catchy tunes, heartwarming stories, and thrilling tales of adventure, love, and hope, and it's certainly no secret that they also hold some of the cutest babies we have ever seen. From flashbacks of our heroes and heroines, to their adorable sidekicks, it'll be hard to pacify your excitement for this year's D23 March Hare Mania #D23BabyBracket. Get ready to go stork raving mad over deciding which Disney or Pixar baby is the absolute cutest!
April 1 Update: You cast your votes throughout the month of March, and now we've gone from 16 of the most adorable Disney and Pixar babies to the baby you've declared to be the cutest of them all.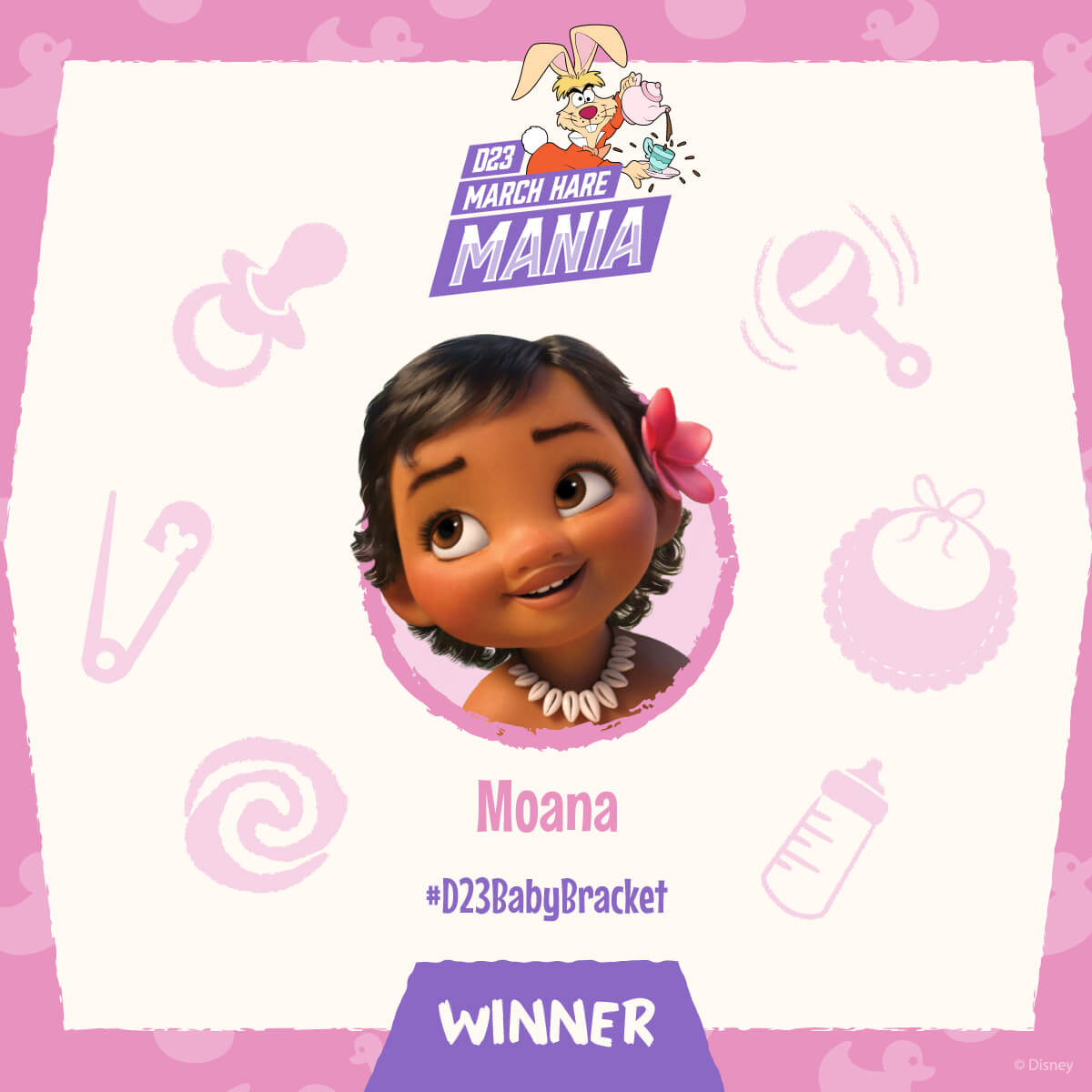 It's no surprise that Moana of Motonui was the baby who went the furthest. Every turn she took, every trail she tracked, every path she made, every road led back to the finish line in this year's March Hare Mania!
Check out the final bracket below!