By Jocelyn Buhlman
Everybody has one Disney song they can't help but belt out. Whether you're in the shower, in the car, or in front of your mirror, you can't deny it—Disney songs are just too magical. But with a catalog of songs longer than Rapunzel's hair, how do you decide which Disney song is the best? That's where we got your help.
March 31 Update: You casted your votes throughout the month of March and from 16 unforgettable songs, there is one song that struck the most chords in your hearts. The winner of March Hare Mania: D23 Track Bracket is…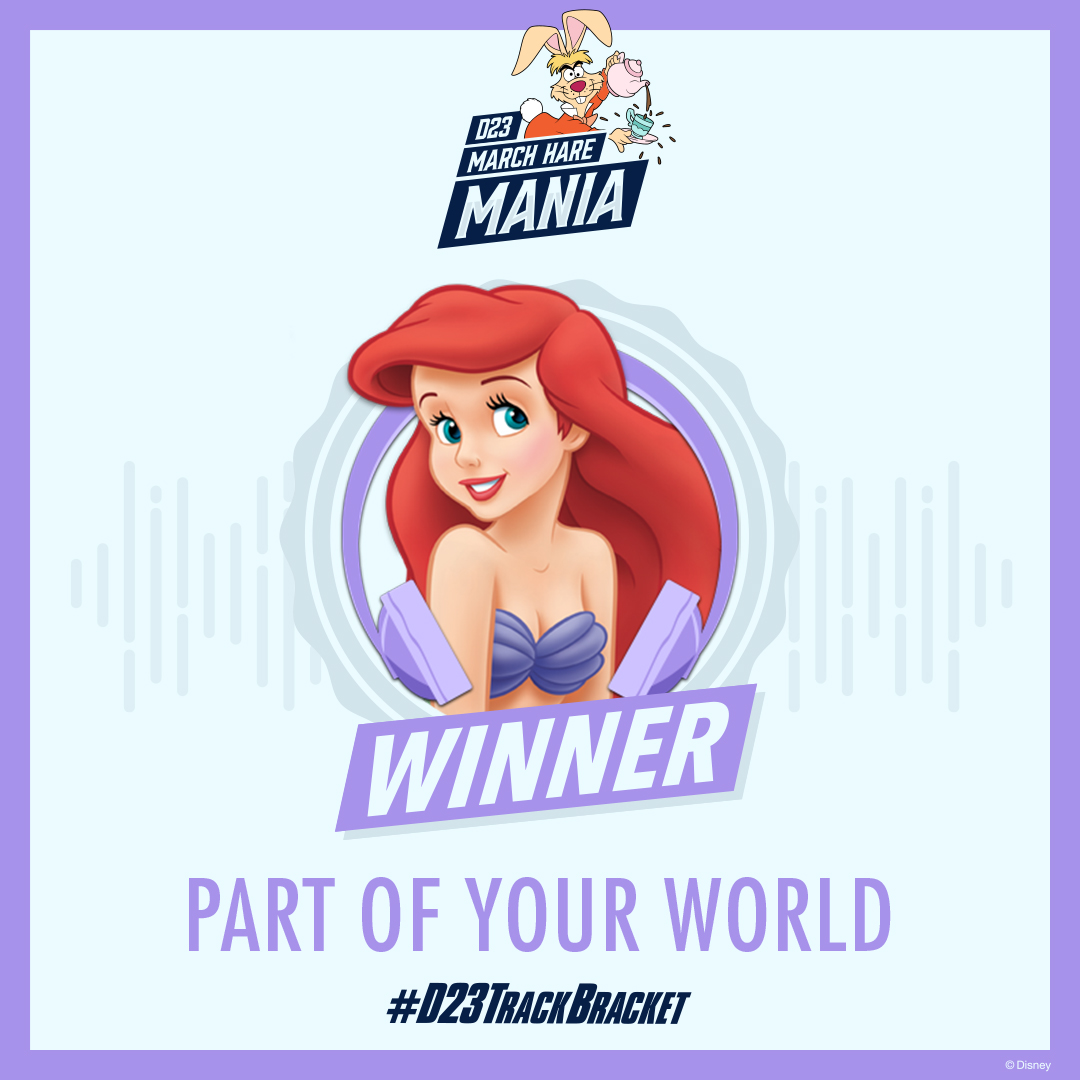 Click on the bracket image to get a closer look.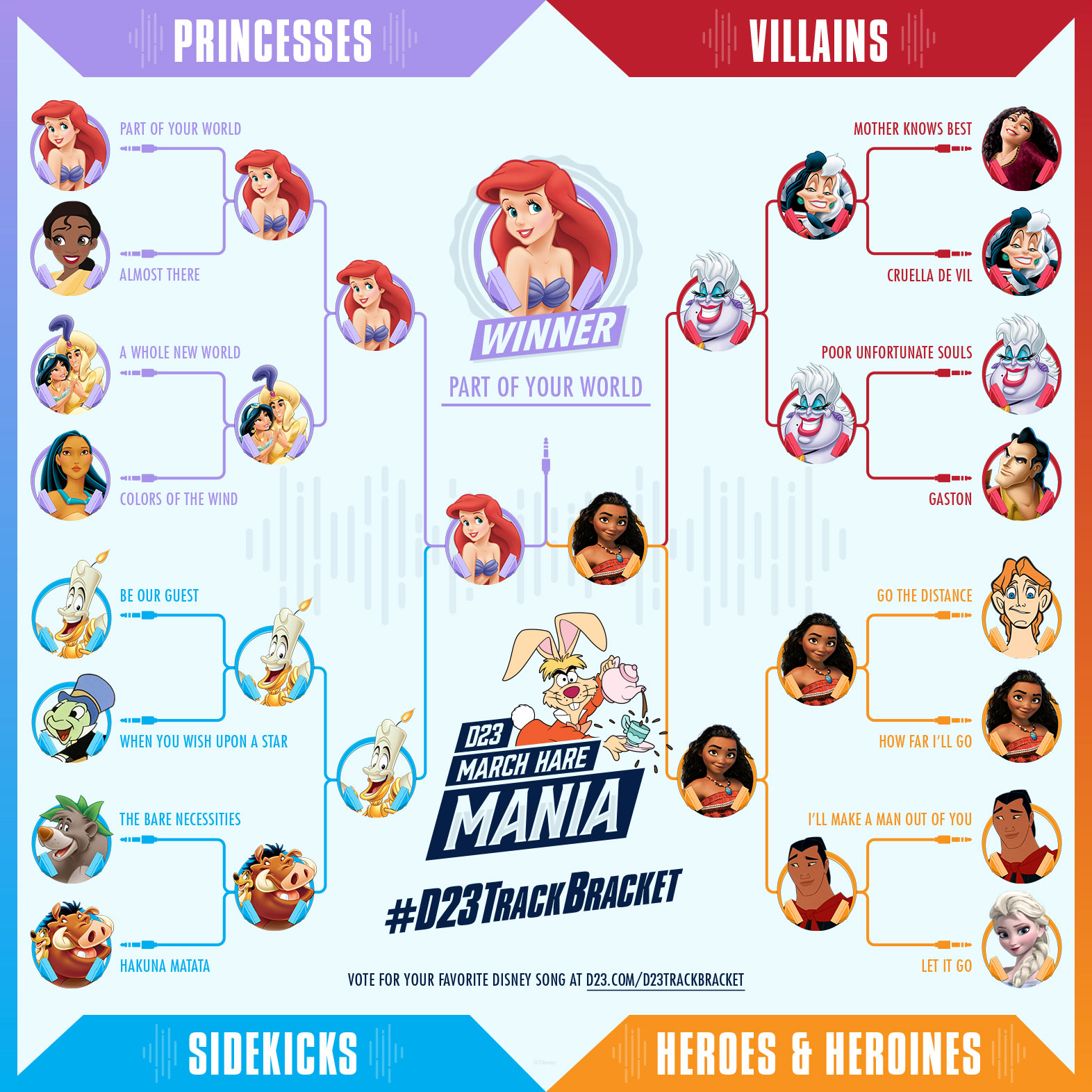 Use our Spotify playlist to listen to the songs below or click here to open the D23 March Hare Mania playlist in Spotify then click Follow to add it to your favorite playlists.
Think you know everything about these songs? Prove it by taking our Disney Track Trivia Quiz!