Months have passed since the events on Kamino and the Bad Batch continue their journey navigating the Empire after the fall of the Republic. They will cross paths with friends and foes, both new and familiar, as they take on a variety of thrilling mercenary missions that will take them to unexpected and dangerous new places.
An epic period fantasy series with a modern sensibility set in an enchanted land of breathtaking beauty, "Willow" features a diverse international cast with Jonathan Kasdan, Ron Howard, Wendy Mericle, Kathleen Kennedy, and Michelle Rejwan serving as executive producers. The story began with an aspiring magician from a Nelwyn village and an infant girl destined to unite the realms, who together helped destroy an evil queen and banish the forces of darkness. Now, in a magical world where brownies, sorcerers, trolls, and other mystical creatures flourish, the adventure continues, as an unlikely group of heroes set off on a dangerous quest to places far beyond their home, where they must face their inner demons and come together to save their world.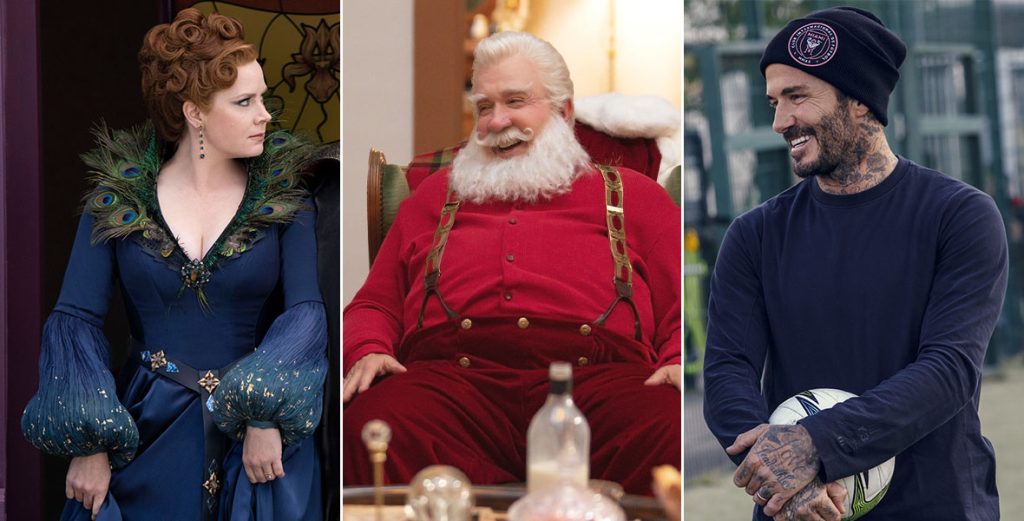 Headlines
Everything New You Can Stream on Disney+ in November 2022
If you needed yet another reason to be grateful in the month of November, look no further than the smattering of offerings from Disney+! The streaming service just announced a lineup that includes multiple finales, premieres, specials, and much more!
Scott Calvin is back! After being Santa Claus for nearly thirty years, he's as jolly as ever. But as Christmas declines in popularity, so does his Santa magic. Scott struggles to keep up with the demands of the job, as well as being there for his family. Upon discovering there is a way to retire from his post, Scott considers stepping down as Santa Claus and finding a worthy successor so that he can become a better father and husband.