By Emily Hewitt
Disney+ is doing the cha-cha into October with an episode of Dancing with the Stars airing live every Tuesday at 5:00 p.m. PT. The show is hosted by Alfonso Ribeiro and Julianne Hough and judged by Carrie Ann Inaba, Bruno Tonioli, and Derek Hough.
Another series continuing into October is Star Wars: Ahsoka, which will release the Season 1 finale on Tuesday, October 3.
Loki Season 2, which follows Loki (Tom Hiddleston), along with new and old characters, as he navigates an ever-expanding and increasingly dangerous multiverse in search of Sylvie, Judge Renslayer, Miss Minutes, and the truth of what it means to possess free will and glorious purpose, will premiere on Thursday, October 5, at 6:00 p.m. PT with a new episode dropping every Thursday.
Meanwhile, 4EVER tells the story of four talented youngsters who undertake the challenging road toward recognition as a band in Miami's music scene. All episodes will debut on Wednesday, October 11.
Catch the series premiere of Goosebumps, which was inspired by R.L. Stine's worldwide bestselling books. The series, which follows a group of five high schoolers as they embark on a shadowy and twisted journey to investigate the tragic passing of a teen three decades earlier, will premiere on Friday, October 13, with Episodes 1-5, with a new episode airing every Friday thereafter.
On Wednesday, October 25, all episodes of Primal Survivor: Extreme African Safari will be available. The show follows survival expert Hazen Audel through Africa's Great Rift Valley on an extreme expedition to see rare and magnificent wildlife out in the open.
Close out the month on Friday, October 27, with LEGO Marvel Avengers: Code Red. After an argument between Black Widow and her father, Red Guardian, he disappears, and The Avengers assemble to investigate and save New York City in this special.
All the titles coming to Disney+ in October are listed below:
Sunday, October 1
Toy Story Funday Football (Live Streaming at 9:30 a.m. ET)
Monday, October 2
Mickey and Friends Trick or Treats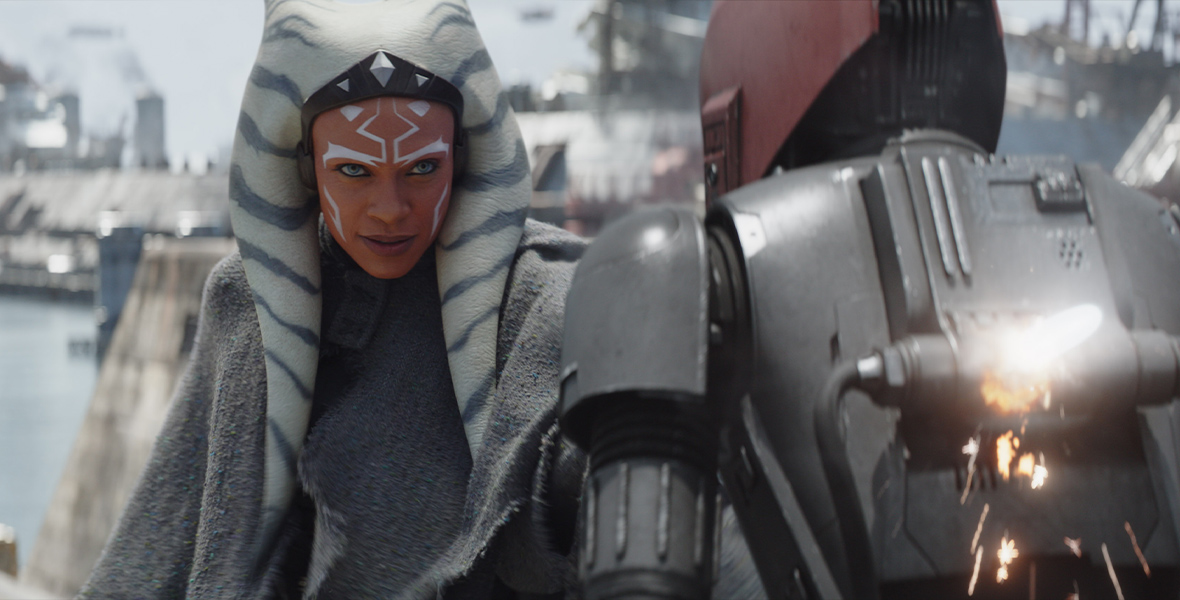 Tuesday, October 3
Dancing with the Stars (Season 32, Episode 2, Live 5:00 p.m. PT)
Star Wars: Ahsoka (Episode 8, Finale)
Wednesday, October 4
Haunted Mansion
Hailey's On It! (Season 1, 5 Episodes)
Kiff (Season 1, 1 Episode)
SuperKitties (Season 1, 3 Episodes)
The Villains of Valley View (Season 2, 4 Episodes)
Thursday, October 5
Loki (Season 2 Premiere, Available at 6:00 p.m. PT)
Friday, October 6
Bobi Wine: The People's President
Camping Out
Chips Ahoy
Fiddling Around
Inferior Decorator
Old MacDonald Duck
When the Cat's Away
Wyken, Blyken and Nod
Tuesday, October 10
Dancing with the Stars (Season 32, Episode 3, Live 5:00 p.m. PT)
Wednesday, October 11
Alice's Wonderland Bakery (Season 2, 7 Episodes)
Broken Karaoke (Shorts) (Season 2, 3 Episodes)
The Simpsons (Season 34, 22 Episodes)
Heartland Docs, Dvm (Season 5, 12 Episodes)
4EVER (Premiere, All Episodes Streaming)
Thursday, October 12
Loki (Season 2, Episode 2, Available at 6:00pm PT)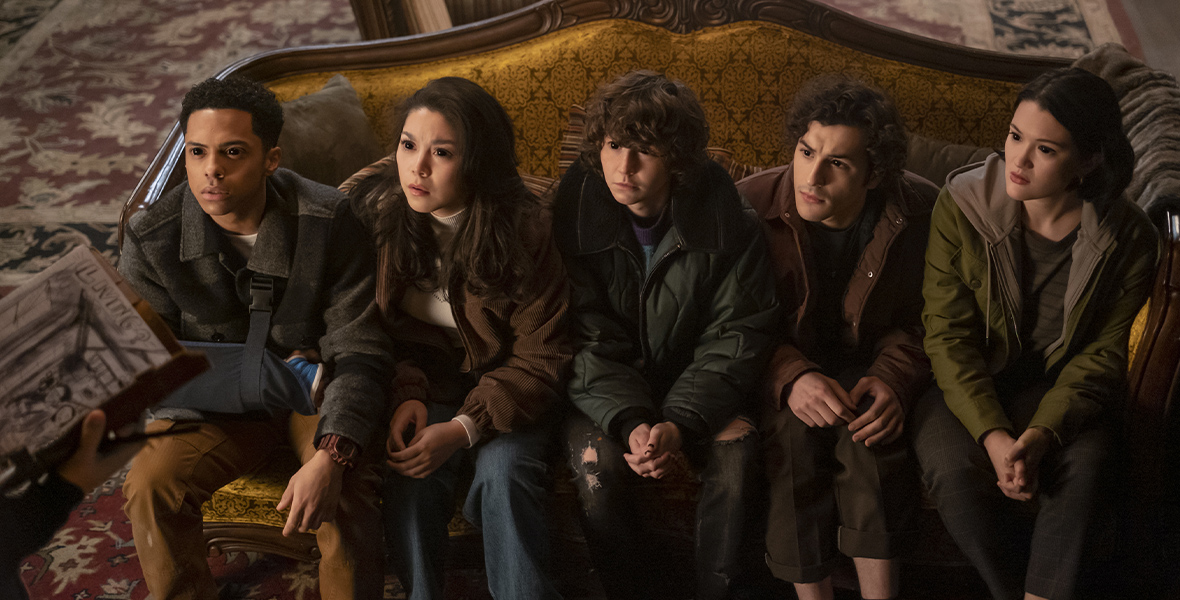 Friday, October 13
Goosebumps (Premiere, Episodes 1-5 Streaming)
Tuesday, October 17
Dancing with the Stars (Season 32, Episode 4, Live 5:00 p.m. PT)
Wednesday, October 18
PJ Masks: Power Heroes Music Videos (Shorts) (Season 1, 10 Episodes)
Thursday, October 19
Loki (Season 2, Episode 3, Available at 6:00 p.m. PT)
Friday, October 20
Werewolf by Night in Color
Goosebumps (Episode 6)
Tuesday, October 24
Dancing with the Stars (Season 32, Episode 5, Live 5:00 p.m. PT)
Wednesday, October 25
Big City Greens (Season 4, 5 Episodes)
Running Wild with Bear Grylls: The Challenge (Season 2, 8 Episodes)
Theme Song Takeover (Shorts) (Season 3, 7 Episodes)
Primal Survivor: Extreme African Safari (All Episodes Streaming)
Thursday, October 26
Loki (Season 2, Episode 4, Available at 6:00 p.m. PT)
Friday, October 27
Explorer: Lake of Fire (Special)
LEGO Marvel Avengers: Code Red (Premiere)
Goosebumps (Episode 7)
Tuesday, October 31
Dancing with the Stars (Season 32, Episode 6, Live 5:00 p.m. PT)