By Zach Johnson
The small screen has something for everyone, courtesy of Walt Disney Television Studios.
Today at the Disney 2019 Upfront Experience, ABC, ABC News, ESPN, Freeform, FX Networks, and National Geographic announced their thrilling programming slates for the 2019-20 season. Between creative comedies to dynamic dramas, there is no shortage of must-see TV coming up!
To start, let's take a look at what ABC has planned:
ABC
Three new scripted series will debut this fall: the dramas Emergence and Stumptown and the comedy mixed-ish. New dramas The Baker and the Beauty and For Life, along with the new comedy United We Fall, will premiere midseason. Finally, Kids Say the Darndest Things, a reimagined version of the classic variety show, will premiere sometime in the 2019-20 season.
As previously announced, fan-favorite programs including America's Funniest Home Videos, American Housewife, American Idol, The Bachelor, black-ish, Bless This Mess, The Conners, Dancing With the Stars, Fresh Off the Boat, The Goldbergs, The Good Doctor, Grey's Anatomy, How to Get Away with Murder, Marvel's Agents of S.H.I.E.L.D., A Million Little Things, Modern Family, The Rookie, Schooled, Shark Tank, Single Parents, and Station 19 will return this season.
Rest assured, it's going to be a solid season. "Since the beginning of the year, ABC has been the No. 1 network with a schedule that is working, and we are going to nurture it," said Karey Burke, president of ABC Entertainment. "Going into next season, our priorities are stability and launching shows in a way our audience will know we are committed to them. Add to that some of the most buzzed-about titles and top talent of the recent pilot season, and we have an enviable combination that sets the stage for us to win with women and grow our overall reach."
Burke also announced at today's Upfront presentation that Jimmy Kimmel has agreed to a three-year contract extension, which will keep the comic on the network through a historic 20th season as host and executive producer of ABC's late-night talk show Jimmy Kimmel Live!.
Take a peek at some of the new shows in the pipeline: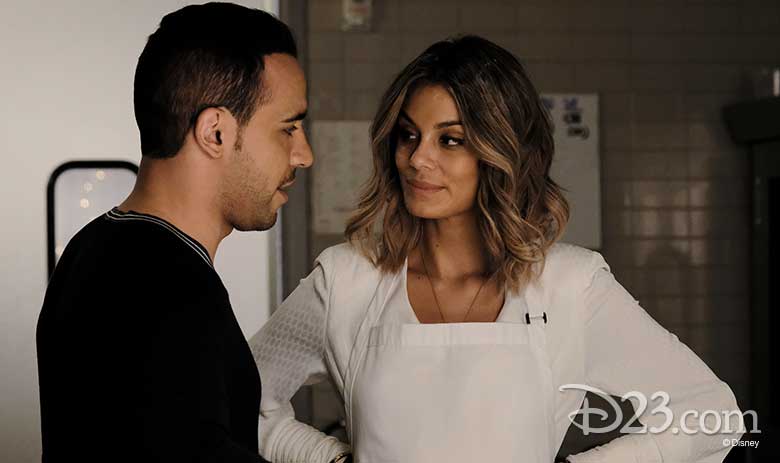 The Baker and the Beauty (Midseason)
Daniel Garcia (Victor Rasuk) is working in the family bakery and doing everything his Cuban parents and siblings expect. But on a wild night in Miami, he meets Noa Hamilton (Nathalie Kelley), an international superstar and fashion mogul, and he is thrust into the spotlight. Will this unlikely couple upend their lives to be together and pull their families into a culture clash?
Baker and the Beauty, based on a hit Israeli show created by Assi Azar, also stars Carlos Gómez as Rafael Garcia, Dan Bucatinsky as Lewis, Lisa Vidal as Mari Garcia, David Del Rio as Mateo Garcia, Belissa Escobedo as Natalie, and Michelle Veintimilla as Vanessa. Dean Georgaris writes and executive produces the new show with Becky Hartman Edwards and director David Frankel.
Emergence (Airs Tuesdays at 10 p.m. ET)
Police chief Jo (Allison Tolman) takes in a young girl (Alexa Swinton) she finds near the site of a mysterious accident. Even more curious: The girl has no memory of what happened. The investigation draws Jo into a conspiracy bigger than she ever imagined, and the girl's identity is at the center of it all. Written and executive produced by Michele Fazekas and Tara Butters, the series also stars Owain Yeoman as Benny, Ashley Aufderheide as Bree, Robert Bailey Jr. as Officer Chris, and Zabryna Guevara as Abby, with Donald Faison as Alex and Clancy Brown as Ed.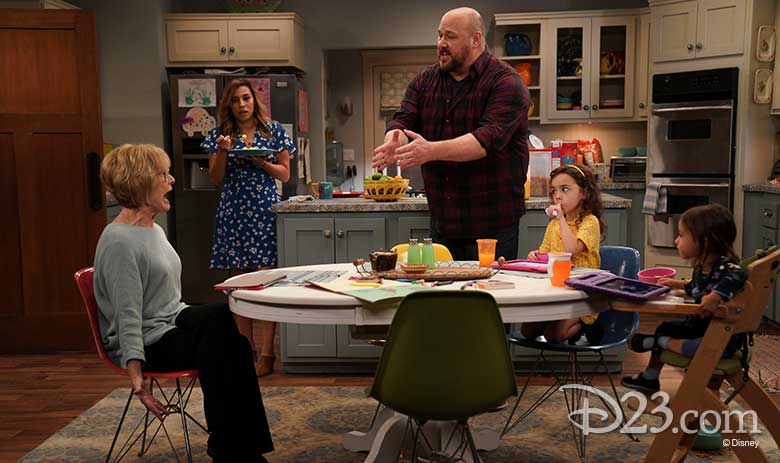 United We Fall (Midseason)
This profoundly relatable family sitcom follows the trials and tribulations of Jo and Bill Ryan (Christina Vidal and Will Sasso, respectively) as they try to make it day to day as a functioning family of four. Bill's very judgmental live-in mother and Jo's large, Latinx Catholic family will never hesitate to accuse them of screwing up, but Bill and Jo will always have each other's backs, united against everyone: parents, teachers, doctors, coaches, and, especially, their kids.
mixed-ish (Airs Tuesdays at 9 p.m. ET)
In this black-ish spinoff prequel, Rainbow Johnson (executive producer Tracee Ellis Ross) recounts her experiences growing up in a mixed-race family in the '80s and the constant predicaments they faced over whether to assimilate or stay true to themselves. It all begins when Bow's parents decide to move from a hippie commune to the suburbs to better provide for their family. As her parents attempt to adjust to their new life, Bow (Arica Himmel) and her siblings navigate a mainstream school in which they're viewed as neither black nor white. The highly anticipated series, from writers and executive producers Peter Saji and Kenya Barris, features Tika Sumpter as Alicia Johnson, Gary Cole as Harrison Johnson, Christina Anthony as Denise, Mykal-Michelle Harris as Santamonica Johnson, and Ethan Childress as Johan Johnson.
Stumptown (Airs Wednesdays at 10 p.m. ET)
Based on the popular graphic novel series of the same name, Stumptown follows private investigator Dex Parios (Cobie Smulders), an assertive and sharp-witted army veteran with a complicated love life, a gambling debt, and a brother to mind in Portland. The series also stars Tantoo Cardinal as Sue Lynn Blackbird, Cole Sibus as Ansel Parios, and Adrian Martinez as Tookie, with Camryn Manheim as Lieutenant Cosgrove and Michael Ealy as Detective Miles Hoffman. Stumptown hails from writer Jason Richman, who produces the crime drama along with Ruben Fleischer, David Bernad, Greg Rucka, Matthew Southworth, and Justin Greenwood.
For Life (Midseason)
Inspired by the life of Isaac Wright Jr., this fictional legal and family drama centers on Aaron (Nichoals Pinnock), a prisoner who becomes a lawyer, litigating cases for other inmates while fighting to overturn his own life sentence for a crime he didn't commit. The show, from producers Hank Steinberg, Curtis "50 Cent" Jackson, Doug Robinson, Alison Greenspan, and Isaac Wright Jr., will also examine the flaws and challenges within our penal and legal systems.
George Tillman Jr. directs and executive produces the pilot. Rounding out the cast are Indira Varma as Safiya, Joy Bryant as Marie, Glenn Fleshler as Frank, Dorian Missick as Jamal, and Tyla Harris as Jasmine, with Mary Stuart Masterson as Anya and Boris McGiver as DA Maskins.
Kids Say the Darndest Things (Airs Sundays at 8 p.m. ET)
A new iteration of the classic variety show, hosted and executive produced by Tiffany Haddish, offers a mix of in-studio segments and taped pieces from across the country, set in front of a live studio audience. The series will capture Haddish's unique voice as she interacts with real kids. "I'm excited to hear what kids have to say these days because I can't understand what they are saying on social media," the comedian joked. "They're using too many abbreviations!"
Segments will include "Kids Rule," in which kids explain the guidelines for everything, ranging from dating to sportsmanship; "Love Talk," in which Haddish seeks relationship advice; "Best Carpool Ever," in which Haddish drives a minivan full of kids; and "Granny Tiff," in which Haddish, wearing prosthetics to make her appear older, receives technology advice from kids.
"When I was dreaming of stars I wanted to bring to ABC, Tiffany Haddish was top of my list," Burke admitted. "Tiffany starring in and producing this iconic series is everything I hoped for."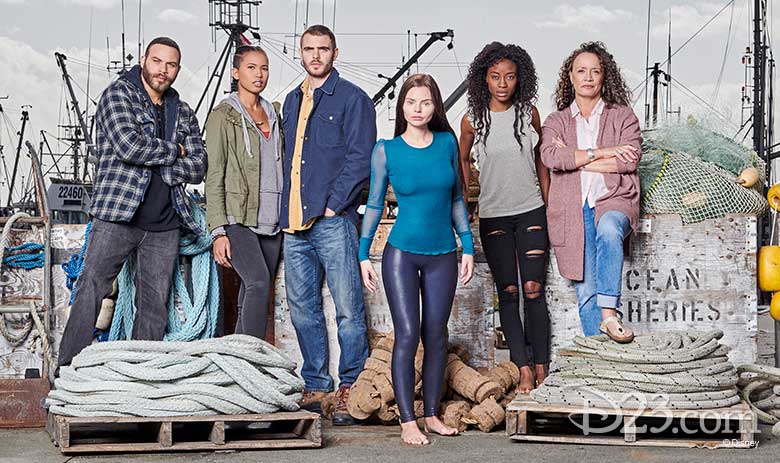 FREEFORM
"Freeform is built on one very powerful belief: that embracing the disruptive voices and diverse identities of our viewers is key to our ongoing success," said Tom Ascheim, president, Freeform. "We are so proud to have the opportunity to grow with our audience and are looking forward to continuing to push the boundaries of convention through our programming—this year and in years to come." One of the first announcements to excite audiences and deliver on that promise was the news that the mermaid thriller Siren—starring Eline Powell, Alex Roe, Fola Evans-Akingbola, Ian Verdun, and Rena Owen—will return for a third season (premiere date TBD). The second half of the second season will premiere Thursday, June 13, at 8 p.m. ET/PT. Freeform also announced its popular series The Bold Type has been renewed for a fourth season. Series stars Katie Stevens, Aisha Dee, and Meghann Fahy celebrated with a rosé toast.
As previously announced, Freeform is building a female-focused animation block with two projects in development: Betches and Woman World. In April, Family Guy began re-airing on Freeform, and in September, The Simpsons will follow suit—with 30 seasons worth of episodes.
Freeform will make this year's "31 Nights of Halloween" programming stunt even bigger than the last, and the fun begins with a new special, Halloween Extravaganza Bash (working title), a celebration of the holiday's biggest pop culture moments. Movie classics like Ghostbusters and Ghostbusters 2, as well as the Scream trilogy, will air throughout the month of October, joining fan-favorites like Tim Burton's The Nightmare Before Christmas and The Addams Family. Plus, Freeform will break its own record for the number of times a network can air Hocus Pocus (27).
The holiday cheer will continue a month later when, for the first time ever on cable, the beloved holiday classics Rudolph the Red-Nosed Reindeer and Frosty the Snowman will air during the "25 Days of Christmas" programming event. Adding to the merriment will be an original competition series, Wrap Battle, which will put the "most gifted" DIY-ers to the test.
Freeform is also planning to debut three new scripted series in the 2019-20 season:
Motherland: Fort Salem (Freeform)
Set in an alternate America where witches ended their persecution over 300 years ago by making a deal with the government to fight for their country, Motherland: Fort Salem follows three young recruits from basic training in combat magic into early deployment. In this world, women are on the front lines fighting imminent terrorist threats—aided by supernatural tactics and weapons. The series stars actresses Ashley Nicole Williams, Jessica Sutton, Taylor Hickson, Demetria McKinney, and Amalia Holm. Motherland: Fort Salem hails from executive producers Eliot Laurence, Will Ferrell, Adam McKay, Kevin Messick, Maria Maggenti, and Steven Adelson.
Party of Five (Freeform)
A reboot of the popular '90s drama, the series will follow the five Acosta children as they navigate daily life struggles to survive as a family unit after their parents are suddenly deported back to Mexico. Party of Five stars Brandon Larracuente, Emily Tosta, Niko Guardado, and Elle Paris Legaspi. The innovative iteration was created by Chris Keyser and Amy Lippman, who also serve as the series' executive producers and writers. Executive producer Rodrigo Garcia directed the pilot episode, while Michal Zebede is the series' co-executive producer and writer.
Everything's Gonna Be Okay (Freeform)
Creator and writer Josh Thomas stars as Nicholas, a neurotic 25-year-old visiting his single dad and two teenage half-sisters, one of whom is on the autism spectrum. Nicholas hasn't been particularly present in his siblings' lives, but when their dad reveals he is terminally ill, the girls have to cope with both a devastating loss and the realization that their brother is the one who will have to rise to the occasion, move in, and hold the family together. Stephanie Swedlove and Kevin Whyte are executive producers with Avalon Television's David Martin, Jon Thoday, and Richard Allen-Turner. The comedy also stars Kayla Cromer, Maeve Press, and Adam Faison.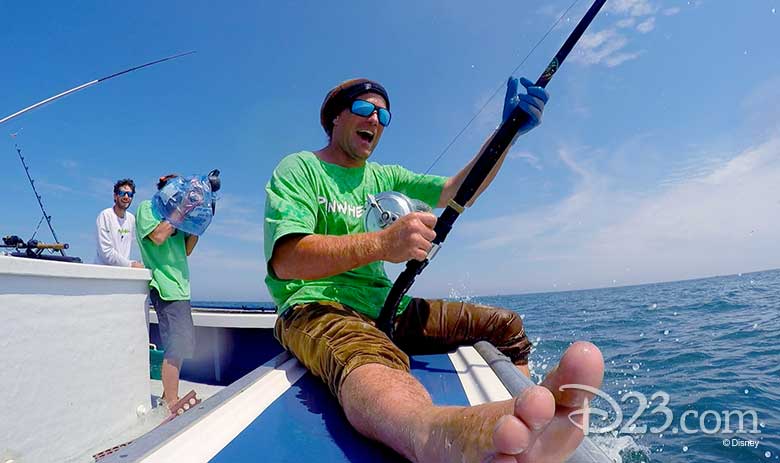 National Geographic
National Geographic unveiled an exciting slate filled with Disney fan favorites such as Captain Marvel herself, Brie Larson, as well as Anthony Anderson (black-ish), Kristen Bell (Frozen), and her husband, Dax Shepard (Bless This Mess). Returning series include Life Below Zero (19 episodes, October 2019), Drain the Oceans (10 episodes, March 2020), Wicked Tuna (15 episodes, March 2020), and Wicked Tuna: Outer Banks (13 episodes, July 2020). Here are some of the new unscripted series coming to Nat Geo programs that we're already going wild about:
Brain Games (Premieres December 2019)
Have you ever wondered about the incredible science that makes the human brain tick? On the reimagined Brain Games, stars will take part in fun and entertaining interactive games, illusions and social experiments that will reveal the "why" behind the "wow." Bell, Shepard, Drew Brees of the New Orleans Saints, Anderson, and Rebel Wilson are among the famous faces who will appear in this eight-part series, hosted by Toy Story 4 and Lion King actor Keegan-Michael Key.
Race to the Center of the Earth (Premieres Summer 2020)
Four groups of adventurers… four starting points… one buoy that holds a $1 million prize. Which team will navigate their way to the buoy fastest, braving treacherous terrain and extreme weather conditions as they make their way across the globe? We can't wait to find out.
Trafficked With Mariana van Zeller (Premieres April 2020)
Peabody and duPont Award-winning journalist Mariana van Zeller explores the mysterious and foreboding inner workings of the global underworld in this eight-part series that delves into a vast shadow economy through the point of view of smugglers, law enforcement, and those caught in the middle.
Lost Cities With Albert Lin (Premieres October 2019)
National Geographic Explorer Albert Lin is our host for a high-tech archaeology adventure that spans the globe. Using the latest technology, Lin sets out to shine a light on some of the most enduring archeological mysteries connected to the Knights Templar in Israel, the Lost Kingdom of the Pacific in Micronesia and the city behind the legend of El Dorado: City of Gold in Colombia.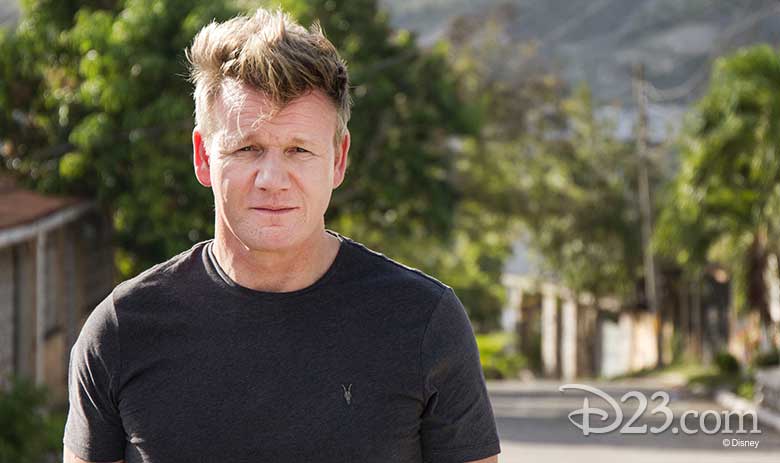 Gordon Ramsay: Uncharted (Debut season premieres July 2019, additional episodes to premiere Summer 2020)
Celebrity chef Gordon Ramsay journeys across the globe in this new series as he unearths world cultures through food and adventure. The first season kicks off this summer, and production begins in the fall on new episodes set to air next year.
Genius: Aretha (Premiere date to be announced)
This scripted miniseries tells the story of the incomparable "Queen of Soul," Aretha Franklin, chronicling her musical genius, her career, as well as her lasting impact on the world. Pulitzer Prize-winning playwright Suzan-Lori Parks serves as executive producer and showrunner for Genius: Aretha, which is produced by Imagine Entertainment's Brian Grazer and Ron Howard, Clive Davis, Fox 21 Television Studios, MWM Studios, and EUE/Sokolow.
China's Hidden Kingdoms (Premieres January 2020)
Through breathtaking cinematography, this premium natural history series reveals the beauty of China and its hidden kingdoms, taking viewers on a journey through five unique worlds—high mountains, tropical jungles, bamboo forests, great plains, and temperate forests. Among the series' captivating cast members are snow leopards, giant pandas, Tibetan foxes, golden snub-nosed monkeys, and more.
Alaska Live (Premieres 2020)
Discover the sights, sounds and species of America's last frontier, Alaska, in this live event that will be made possible by 180 crew members and more than 25 cameras. From points that range from Kenai Fjords National Park to Prince William Sound, National Geographic will follow an incredible assortment of animal characters as well as the scientists who have dedicated their lives to their study.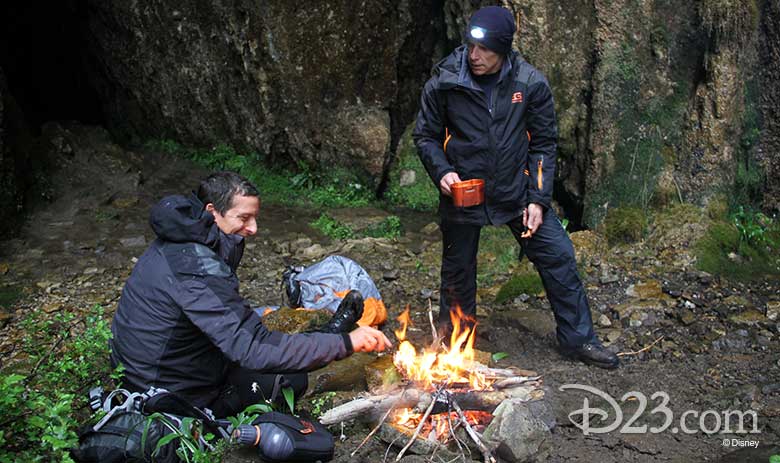 Running Wild With Bear Grylls (Premieres Fall 2019)
The popular series has a new home on National Geographic, beginning this fall, as a new lineup of celebrity adventurers travels to remote parts of the globe, from an Icelandic glacier and a Panamanian jungle to the deserts and canyons of Arizona. Bree Larson, fresh from saving the world in Captain Marvel, pushes herself to new limits when she appears on this 10-part series.
Explorer Sundays (Premieres September 2019 and continues through February 2020)
During this weekly Sunday night block, National Geographic will premiere a number of original specials including Explore: Finding Amelia, which follows National Geographic Explorer-At-Large Dr. Robert Ballard as he investigates the disappearance of Amelia Earhart; Hell on Earth: Mexico, from Oscar® nominee and best-selling author, journalist and filmmaker Sebastian Junger and his producing partner Nick Quested, which presents a fascinating look at 21st century Mexico. Additional Explorer Sunday specials will include One Day on Mars, Viking Warrior Queen, Ancient Astronomers, and Mission Titanic.
FX
Mrs. America (Premieres in 2020)
Two-time Academy® Award and Golden Globe® Award-winning actress Cate Blanchett plays lawyer Phyllis Schlafly in the story of the movement to ratify the Equal Rights Amendment (ERA), and the unexpected backlash led by her conservative character. Through the eyes of the women of that era, the nine-episode series explores how one of the toughest battlegrounds in the culture wars of the '70s helped give rise to the Moral Majority and forever shifted our political landscape. The all-star cast includes Uzo Aduba as Shirley Chisholm, Rose Byrne as Gloria Steinem, Ari Graynor as Brenda Feigen-Fasteau, Melanie Lynskey as Rosemary Thomson, James Marsden as Phil Crane, Margo Martindale as Bella Abzug, John Slattery as Fred Schlafly, Jeanne Tripplehorn as Eleanor Schlafly, and Tracey Ullman as Betty Friedan, with Kayli Carter and Sarah Paulson starring as the fictional characters of Pamela and Alice, respectively. Anna Boden and Ryan Fleck, who most recently co-wrote and directed the blockbuster Captain Marvel, will direct the first two episodes of Mrs. America and serve as the executive producers.
Devs (Premieres in 2019)
The limited series, from the mind of writer/director Alex Garland, will star Sonoya Mizuno, Nick Offerman, Jin Ha, Zach Grenier, Stephen McKinley Henderson, Cailee Spaeny, and Alison Pill. The eight-episode Devs will premiere on FX in 2019.
Untitled (Lil Dicky) (Premieres in 2019)
The half-hour comedy, based on the life of rapper and comedian Dave Burd, aka Lil Dicky, centers on a suburban neurotic man in his late twenties who has convinced himself he's destined to be one of the best rappers of all time. Now he must convince his closest friends—because with their help, he might convince the world. Nick Grad and Eric Schrier, Presidents of Original Programming for FX Networks and FX Productions, picked up the series in February.
"I'm so thankful for everyone who made this possible. It really is what I've been dreaming about since I was a kid. I love making people laugh; it's my favorite thing ever. And even though I'm still fully in love with and committed to my career as a rapper, I'm excited to write jokes that don't need to rhyme every time," Burd said after the series was ordered. "Ugh, that rhymed."
ABC NEWS, ESPN, AND MORE
The wide-ranging presentation included exciting updates from ABC News, which highlighted the continued successes of programs like 20/20, Good Morning America, and World News Tonight, and featured appearances by Robin Roberts and David Muir. Meanwhile, ESPN touted its new partnership with Caesars Entertainment on an ESPN-branded studio at Las Vegas' LINQ Hotel & Casino. The network also brought out New York Giants players Eli Manning and Saquon Barkley.
Kimmel fired off a few zingers to close the show before introducing singer-songwriter John Mayer, who performed his hits "Bigger Than My Body" and "Waiting on the World to Change."