By Max Lark
Viewed from the outside, the ordinary box of a building in Playa Vista, California, where director Jon Favreau and the rest of his production team are busy at work on the upcoming Favreau-directed version of The Lion King seems the most pedestrian of places to bring roaring back to life one of the most beloved films in the Disney canon. But inside, Favreau and company have created a state-of-the-art, purpose-built studio, one where advanced VR (virtual-reality) and live-action filmmaking techniques meet photorealistic computer-generated animation to tell this timeless story in an all-new way.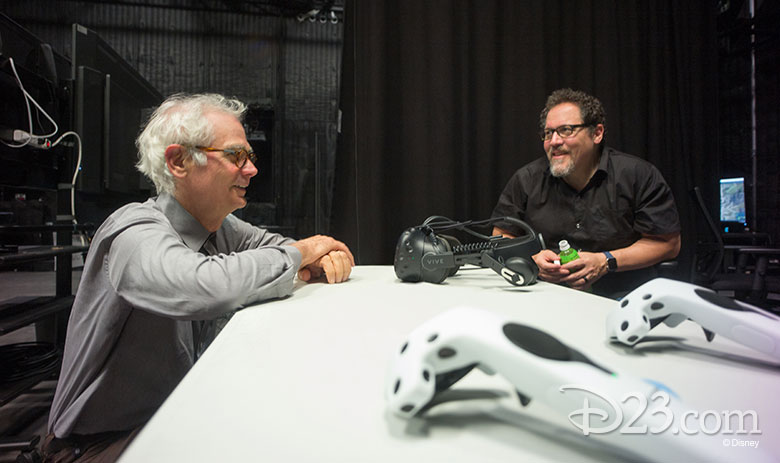 Favreau's career has been in full-throttle ascent since appearing on TV shows such as Seinfeld and Friends and movies such as Rudy (1993) and PCU (1994). His big break came with the indie film Swingers (1996), which he wrote, starred in, and co-produced. In 2003 he directed the Will Ferrell hit Elf, and went on to direct and produce major box-office hit films for The Walt Disney Studios. His directing credits include Iron Man (2008), Iron Man 2 (2010), and The Jungle Book (2016). In addition to working on The Lion King, Favreau is currently writing and executive producing the live-action Star Wars television series for the new Disney+ streaming service, The Mandalorian. He was recently named a Disney Legend and will be inducted in August at D23 Expo 2019 in Anaheim, California. The man's on a roll.
For someone who could be excused for feeling a little pressure, Favreau, dressed casually in khakis and navy blue polo shirt, stands in the center of the warehouse-sized set appearing focused rather than frantic. He says that The Lion King "has the feeling of a live-action shoot, because that's the way I learned to direct. It wasn't sitting in a chair, looking over somebody's shoulder or at a computer. I'm used to being in a real location, and there's something about being in a real 3D environment that gets my brain firing."
In addition to using photorealistic computer-generated animation to create this visually majestic film, the latest in VR technology is used primarily to convey that live-action feeling. Virtual sets are designed and created on a computer. Then, using VR technology, virtual environments are constructed that let filmmakers go virtually on to a set, say the Pride Rock set—and scout the environment and set up shots, almost as if they were really in Africa.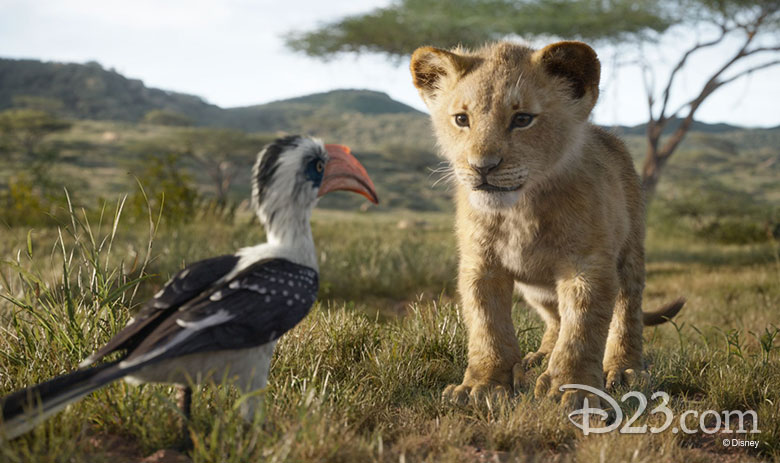 "A lot of doing a movie is just walking around, and talking, and so there might be as many as six of us [on the VR stage] wearing goggles talking about a shot. You have the same communication, the same chain of command, the same rhythm to the day."
Favreau says the new Lion King cleaves largely to the animated film. "We are working off a story that works really well, but the more we looked at, the more we challenged the story. There were certain things that needed addressing to make it feel more appropriate to this medium, but as far as the characters, the story, the themes, the music, we really felt that people were very connected to the original, and so hopefully if you are a fan of the original you will look at our film and say, 'I feel like I saw The Lion King.'"
Favreau thinks The Lion King's timelessness makes it the perfect story for new adaptations. "When you see the stage play, you still feel a connection to the animated film," he says. "Both exist with very close storylines and much of the same music, just different people are playing the characters in a different medium. They don't seem redundant. You can see the animated film, and you can see the stage show, and love both of them and see them as two different things. The challenge for us is to create something that feels like a completely different medium than those two productions."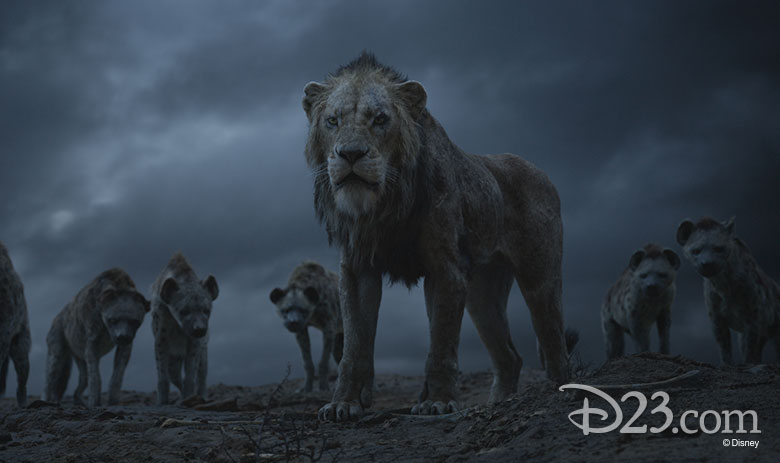 In the end, Favreau hopes The Lion King feels emotionally as realistic as if audiences were watching live creatures. "That's the trick here," he says. "Because I don't think anyone wants to see another animated Lion King, because [that film] still holds up really, really well. Doing The Jungle Book gave me a lot of encouragement. I saw The Lion King as a great opportunity to springboard, refine the tools, and tackle this beloved story in a new way."