By D23 Team
As 2017 draws to a close, it's the perfect time to look back at some of the most magical Disney memories from this past year. We experienced brand-new immersive attractions at Disney parks around the world, and we were thrilled by blockbuster feature debuts at multiplexes close to home. The last 12 months were marked by milestone anniversaries, and a three-day fan event that went above and beyond all Expo-tations. With a year such as this, we can't wait to see what 2018 has in store! Here are some of our favorite moments from 2017: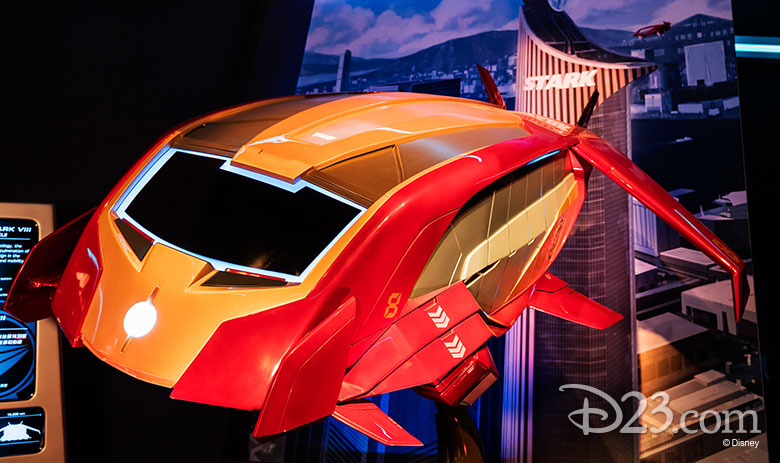 January 11: Iron Man Experience
Disney kicked off 2017 by opening its first Marvel-themed attraction at Hong Kong Disneyland. Guests can explore Tony Stark's innovations up close and take flight in an Iron Wing, enjoy a personal encounter with Iron Man himself, and get the chance to channel their inner Avenger through the interactive game Become Iron Man.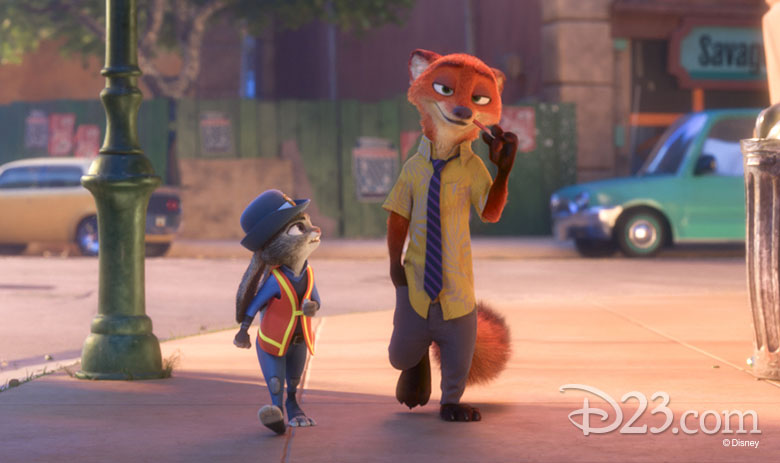 February 26: Academy Award® Winners
Zootopia, the 2016 film about a mammal metropolis where "anyone can be anything," became an Oscar® winner when the film was honored for best Animated Feature. The little bird who stole our hearts also won the hearts of Academy members, who voted Piper best Short Film (animated); and The Jungle Book took home an award for its innovative Visual Effects, after the film made us believe that we were really in a jungle, surrounded by wild animals.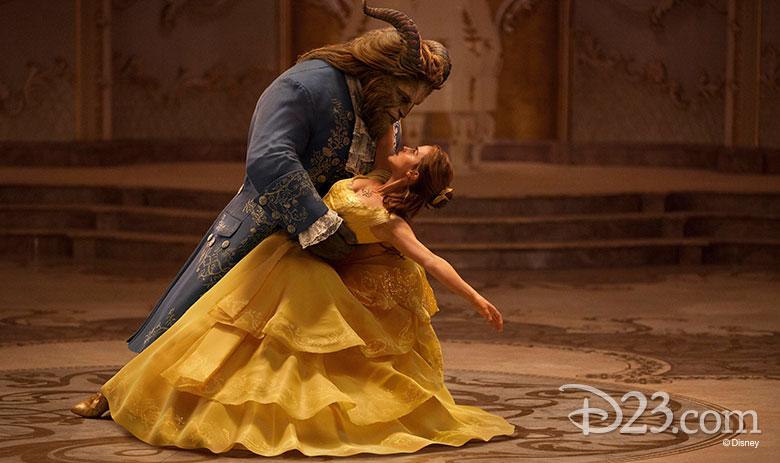 March 17: Beauty and the Beast Opens in Theaters
There were new twists on the tale as old as time when Disney's live-action Beauty and the Beast graced our screens. Starring Emma Watson, Dan Stevens, Josh Gad, and Luke Evans, we traveled deep into the "mysterious heart of France" as we returned to the beloved story of a beauty who learned to love a beast.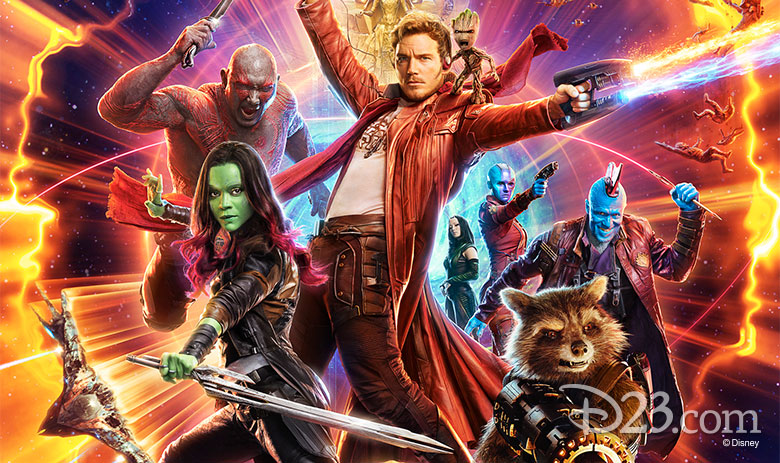 May 5: Marvel Studios' Guardians of the Galaxy Vol. 2 Opens in Theaters
Our favorite gang of meteoric misfits flew back into our lives in May, ready to save the Galaxy once more. Chris Pratt, Zoe Saldana, Dave Bautista, Bradley Cooper, and Vin Diesel all reprised their roles from the original film, with Kurt Russell and Pom Klementieff rounding out the cast of this action-packed adventure through space.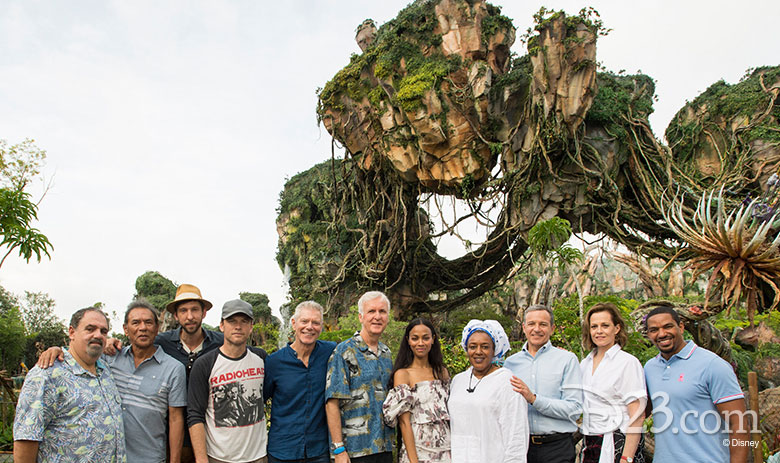 May: A Magical Month at Disney Parks
The Happily Ever After fireworks spectacular at Walt Disney World's Magic Kingdom park debuted on May 12, combining the most innovative projection mapping technology with scenes from Moana, Big Hero 6, and Zootopia to take guests on an emotional journey with favorite characters as they pursue of their dreams.
On May 24, Pandora – The World of Avatar was dedicated in Disney's Animal Kingdom, ahead of its official opening on May 27. The brand-new land immerses guests in the alien planet of Pandora, which features a bioluminescent forest that comes alive after sunset, and breathtaking, wondrous floating mountains. Guardians of the Galaxy: Mission BREAKOUT! also opened on May 27 at Disney California Adventure, giving guests the opportunity to help the Guardians of the Galaxy break free from the hold of The Collector.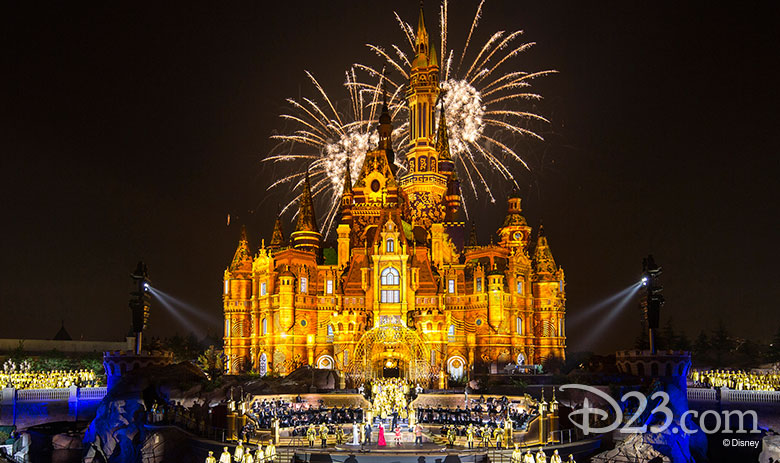 June 16: Shanghai Disney Resort Celebrates its First Anniversary
From the largest Disney castle ever built to innovative attractions such as Pirates of the Caribbean: Battle for the Sunken Treasure, Shanghai Disney Resort had much to celebrate this June when the resort marked its one-year anniversary. Shanghai Disneyland attractions were honored by the Themed Entertainment Association and Visual Effects Society, the park welcomed more than 11 million guests in its first year, and its first post-opening expansion, Disney Toy Story Land, is set to open on April 26, 2018.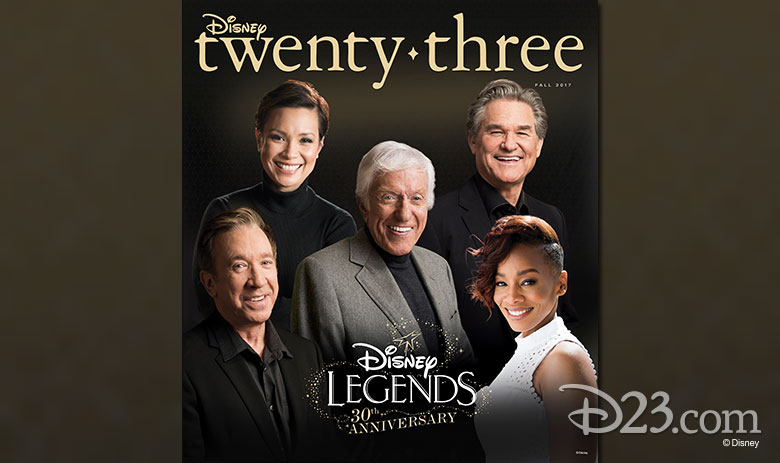 July 14: Disney Legends 30th Anniversary
The Disney Legends Awards honor the remarkable people who've helped form Disney into the magical company it is today, from actors and animators to Imagineers. 2017 marked the Disney Legends program's 30th anniversary, and a new class of Legends that included Carrie Fisher, Mark Hamill, Julie Wayne Jackson, Stan Lee, and Oprah Winfrey joined the prestigious group. In addition to the Disney Legends Awards Ceremony, which kicked off D23 Expo 2017, D23 also celebrated the spectacular milestone with a special issue of Disney twenty-three.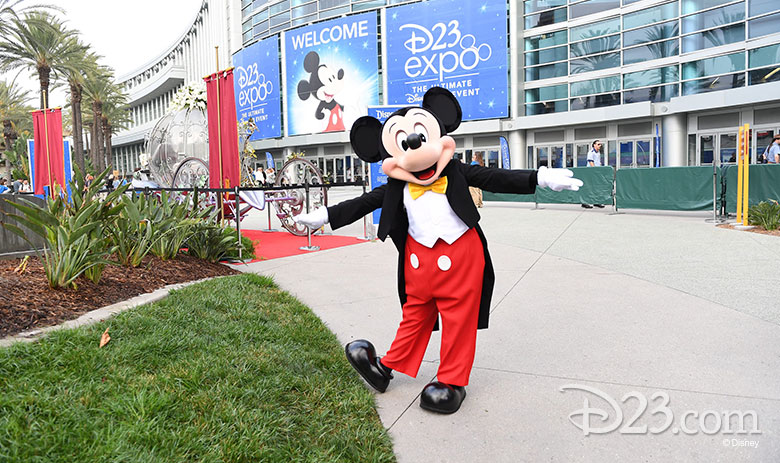 July 14–16: D23 Expo 2017
The bi-annual D23 Expo treated Disney's biggest fans to showcases, sneak peeks, and presentations from all corners of The Walt Disney Company, highlighting Disney's past, present, and future. Eleven new Disney Legends were inducted, audiences got a first look at Marvel Studios' Avengers: Infinity War, and Josh Gad crashed a party of Disney princesses as he joined the actresses who have lent their voices to some of Disney's most iconic royal roles for a fabulous photo-op following the debut of a scene from the upcoming Ralph Breaks the Internet: Wreck-It Ralph 2.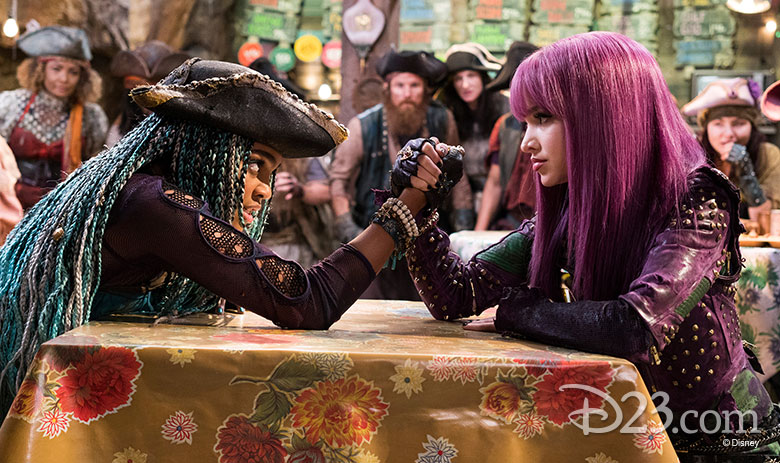 July 21: Descendants 2 Premieres
Audiences returned to Auradon and the Isle of the Lost when the sequel to Disney Channel's Original Movie Descendants debuted in an unprecedented six-network simulcast on Disney Channel, ABC, Disney XD, Freeform, Lifetime, and Lifetime Movies. The TV-film reached 13 million total viewers, becoming the No. 1 cable TV telecast since the original film aired in 2015.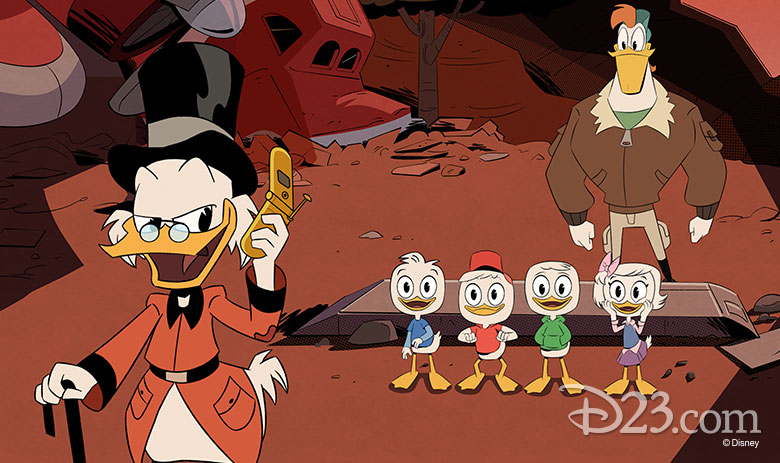 August 12: A Brand-New DuckTales Movie—Woo-oo!
Woo-oo! That's not just a Duckburg superlative, it's also the name of the one-hour television movie that heralded the return of everyone's favorite family of ducks. The fan-favorite series DuckTales celebrated its return to television with the TV movie's premiere in August, followed by the debut of the series' first two episodes in September.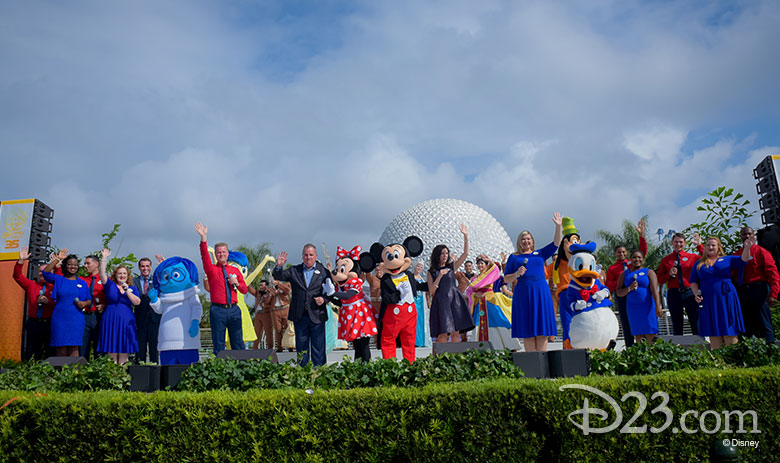 October 1: Epcot's 35th Anniversary
Epcot park celebrated its 35th anniversary with a special ceremony featuring Disney characters, performances by musical acts Voice of Liberty and the Mariachi Cobre—who debuted when the theme park opened on October 1, 1982—and, fittingly, a look to the future. Walt Disney Parks and Resorts has announced a new restaurant for the Mission: SPACE pavilion, two new attractions inspired by the Ratatouille and the Guardians of the Galaxy films, and an updated Circle-Vision film for the China pavilion in World Showcase. D23 couldn't help but join in the fun through our monthlong Fanniversary, which celebrated Epcot's 35th anniversary with exclusive content and special events throughout October.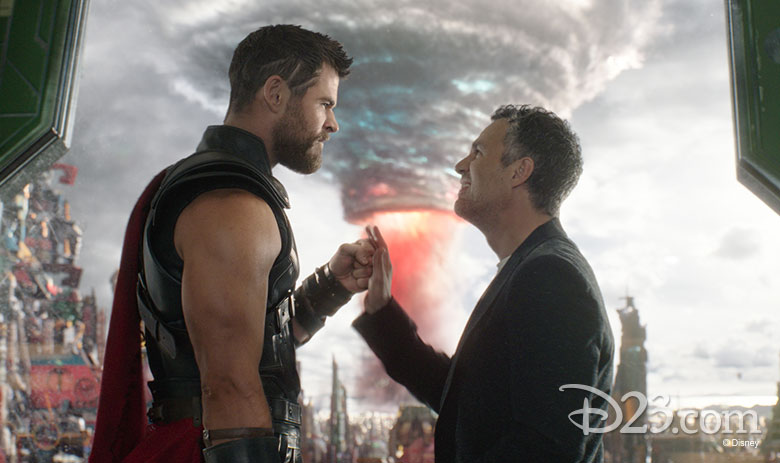 November 3: Marvel Studios' Thor: Ragnarok Opens in Theaters
We returned to the magic of Gods and wonders of other worlds when Marvel Studios released the third film for the God of Thunder. Directed by Taika Waititi, Marvel Studios' Thor: Ragnarok followed the title character and his "friends from work" through a comedic space adventure to stop Hela, the goddess of death, from completely destroying Thor's home planet of Asgard. Thor was reunited with his Avengers buddy Bruce Banner, AKA the Hulk, bringing the big green giant back to the screen after his disappearance in Avengers: Age of Ultron.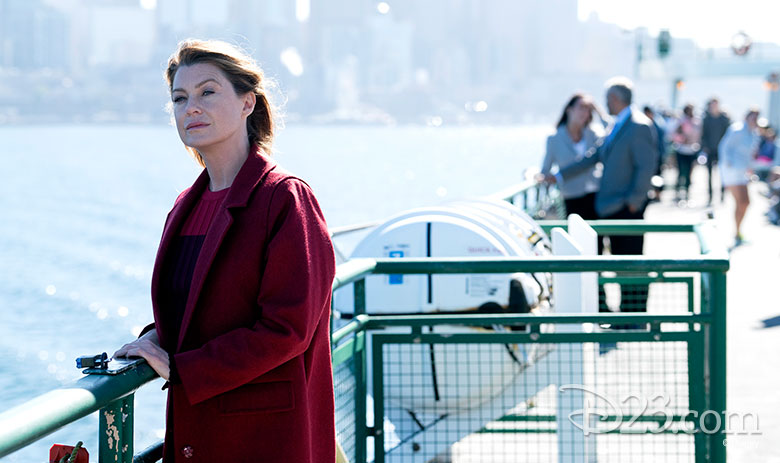 November 8: Grey's Anatomy Broadcasts its 300th Episode
After 12 years, the doctors of Grey Sloan Memorial Hospital celebrated an impressive milestone that few broadcast dramas reach: 300 episodes. Characters have come and gone, but Meredith Grey (Ellen Pompeo) remains a relatable character who has guided the series' fans through the ups and downs of love and heartbreak.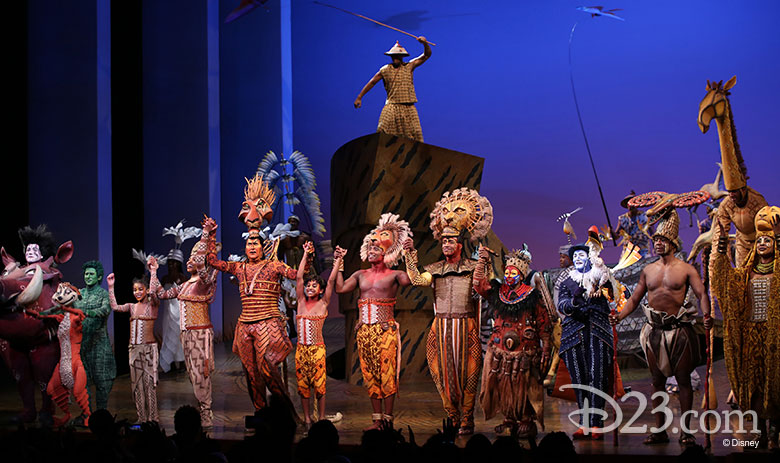 November 13: The Lion King Celebrates 20 Years on Broadway
The "Circle of Life" continues onstage as the cast of The Lion King celebrated 20 years on the Broadway stage on November 13. To mark the anniversary, Tony®-nominated composer Elton John took to the stage for a surprise performance of the iconic song "Circle of Life" during a special event held at the Minskoff Theatre in New York City on November 5.
November 14: Mark Hamill Surprises Star Tours
The Force was strong for a group of fans on the Star Tours attraction at Disneyland park when they were surprised by a visit from actor Mark Hamill—none other than Luke Skywalker himself. Hamill recounted for them how he dreamed as a little kid about one day working at Disneyland. He then joined the thrilled guests for a Star Tours journey, giving them the dream-come-true moment of flying alongside the Jedi master.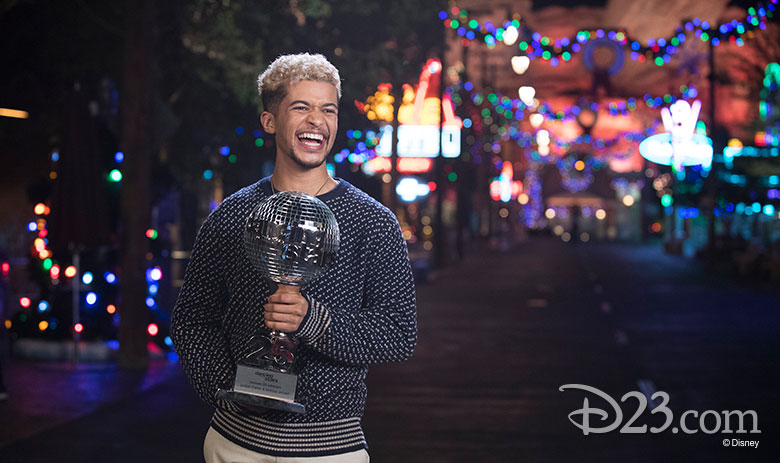 November 21: Jordan Fisher Wins Dancing with the Stars
Singer and huge Disney fan, Jordan Fisher (who you definitely heard on the Moana soundtrack as well as the theme song for Happily Ever After) was named Season 25 champion on ABC's Dancing with the Stars. Fisher took home the Mirrorball trophy with his pro partner, Lindsay Arnold, after the pair received perfect scores on their final two dances.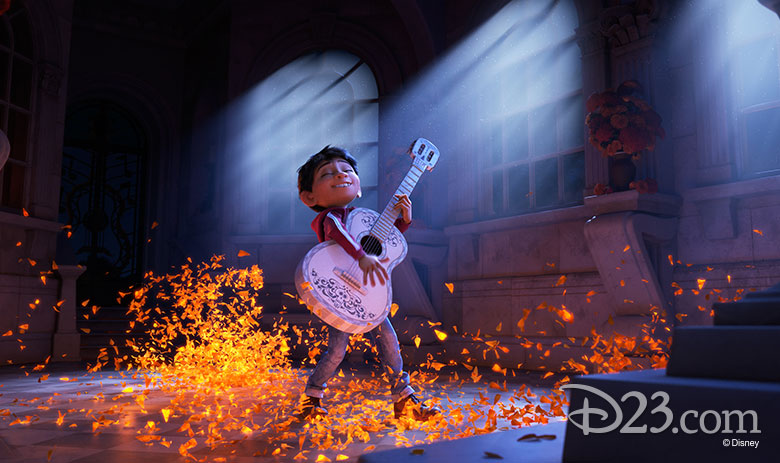 November 22: Coco Opens in Theaters
Disney•Pixar's newest film Coco opened in November, telling the story of Miguel's musical dreams and his journey through the Land of the Dead on Día de los Muertos. The stunningly vibrant film not only explored the rich culture of Mexico, it also celebrated family in the most heartwarming ways possible. Coco has been nominated for two Golden Globe awards: Best Motion Picture, Animated and Best Original Song, Motion Picture for "Remember Me."
November 29: Marvel Studios' Avengers: Infinity War Trailer Debuts
The culmination of a decade of Marvel Studios' films arrived in the form of the Avengers: Infinity War trailer that debuted on November 29. We lost count of the super heroes who are featured in the two-and-a-half-minute trailer, but the list includes Iron Man (Robert Downey Jr.), Captain America (Chris Evans), Scarlett Johansson (Black Widow), Hulk (Mark Ruffalo), Falcon (Anthony Mackie), Thor (Chris Hemsworth), Black Panther (Chadwick Boseman), Star-Lord (Chris Pratt), Doctor Strange (Benedict Cumberbatch), and more. Avengers: Infinity War opens in U.S. theaters on May 4, 2018.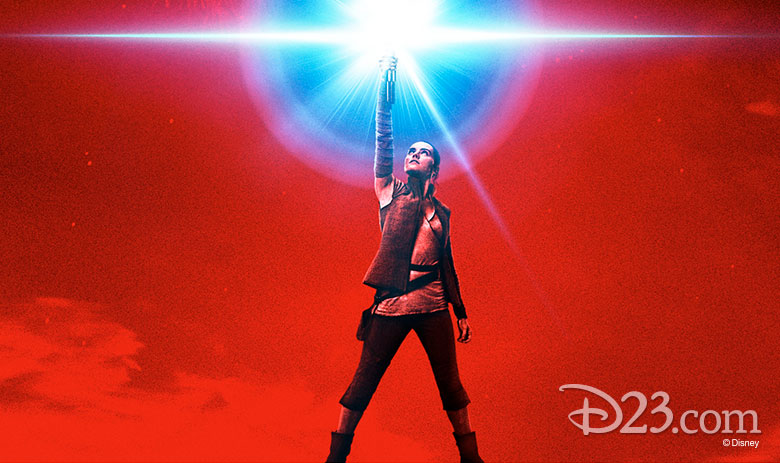 December 15: Star Wars: The Last Jedi Opens in Theaters
The latest installment of the Star Wars franchise flew into theaters at lightspeed on December 15, continuing the adventures of scavenger Rey, ex-Stormtrooper Finn, and Resistance pilot Poe Dameron, alongside fan-favorites Luke Skywalker and General Leia Organa—and introducing fans to new faces from a galaxy far, far away, such as Rose Tico, Vice Admiral Holdo, and Ahch-To's adorable avians, the Porgs.