(from left to right): Jon Landau, Wes Studi, Joel David Moore, Sam Worthington, Stephen Lang, James Cameron, Zoe Saldana, CCH Pounder, Bob Iger, Sigourney Weaver, Laz Alonso
By Nicole Nalty
Just this morning, the newest land at Disney's Animal Kingdom opened following a special dedication ceremony, which began with a stunning performance by a band of Pandoran drummers and dancers. Disney Chairman and CEO Bob Iger then took the stage to honor this historic moment in the Walt Disney World Resort's history. "Walt Disney famously said that it's kind of fun to do the impossible," Iger remarked, after pausing for a moment to take in the vast wonder of the floating mountains of the valley of Mo'ara, "and it's a sentiment that captures the soul of our company, reflecting the optimistic spirit that really drives everything that we do." He then acknowledged the incredible work of Walt Disney Imagineering, singling out Portfolio Creative Executive Joe Rohde, who served as both a "creative and spiritual leader" during the development of the new land.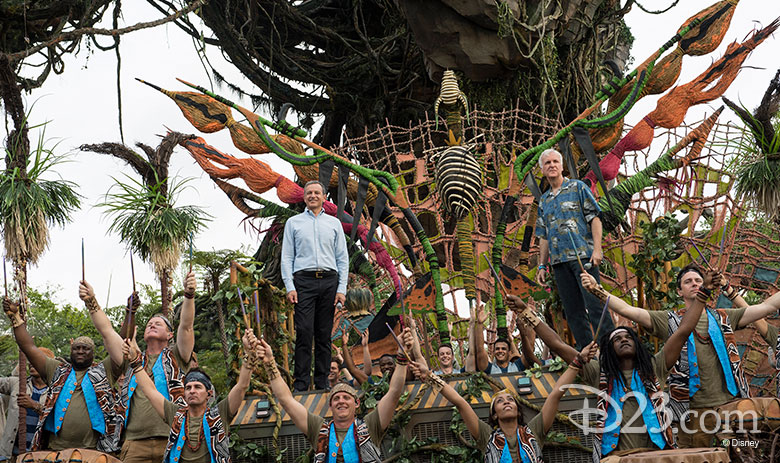 As Disney fans know, the new land has come to life thanks to an incredible collaboration between Disney and Avatar director James Cameron. As Iger shared, "Working with Jim Cameron and his team, notably Jon Landau, was a dream come true for all of us, as we pushed the limits of creativity and innovation to bring the digital world of Pandora to the real world of Disney's Animal Kingdom." The opening of Pandora ­– The World of Avatar is quite literally a dream come true for James, who first envisioned the intergalactic world in a dream at age 19. "It's a spectacular, very surreal day for me, and thank you so much to everyone at Disney who made today a reality," Cameron said during the dedication ceremony. "Pandora and Disney's Animal Kingdom both inspire us to understand and respect the natural world and our place in it."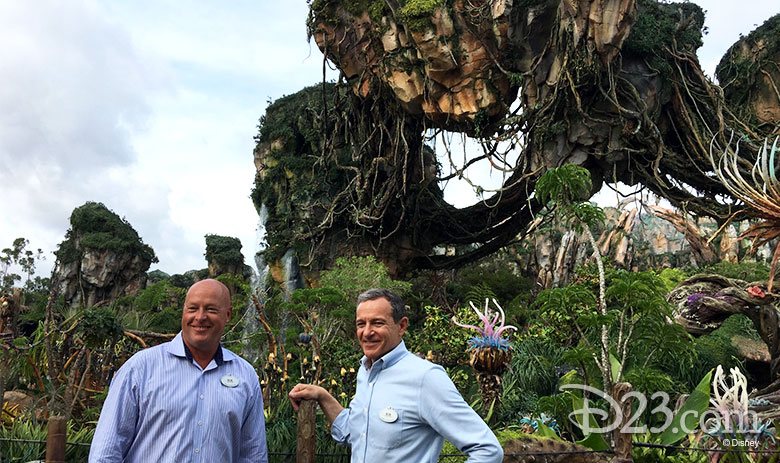 Explore more of this amazing new land here.