By D23 Team
The Walt Disney Company took home four Oscars® during the 2017 Academy Awards, but those weren't the only Disney highlights during the show! Read on for our favorite moments from the star-studded event.
O.J.: Made in America wins Best Documentary (Feature)
ESPN took home its first Oscar® in the Documentary (Feature) category for their multi-part series on O.J. Simpson.
Auli'i Cravalho and Lin-Manuel Miranda perform "How Far I'll Go"
Dwayne "The Rock" Johnson, voice of Maui in Moana, introduced the duo for their performance of the Oscar ®-nominated song "How Far I'll Go," with a special new prologue rapped by Lin-Manuel.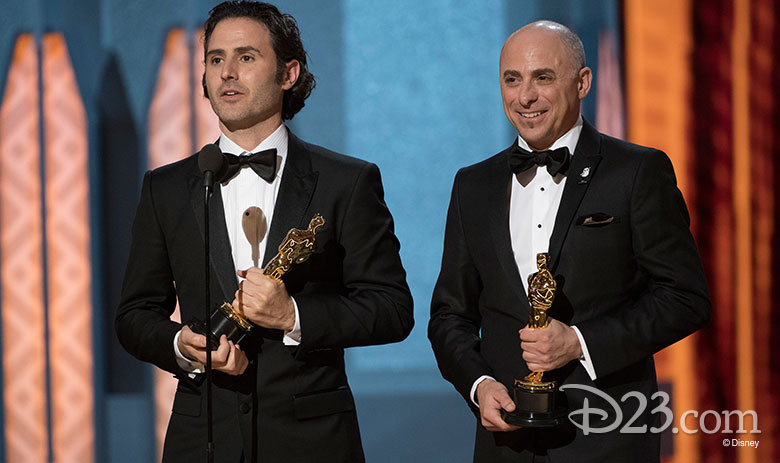 Piper wins Best Short Film (Animated)
The adorable Disney•Pixar short that delighted audiences before Finding Dory took home the Oscar® for Best Short Film (Animated).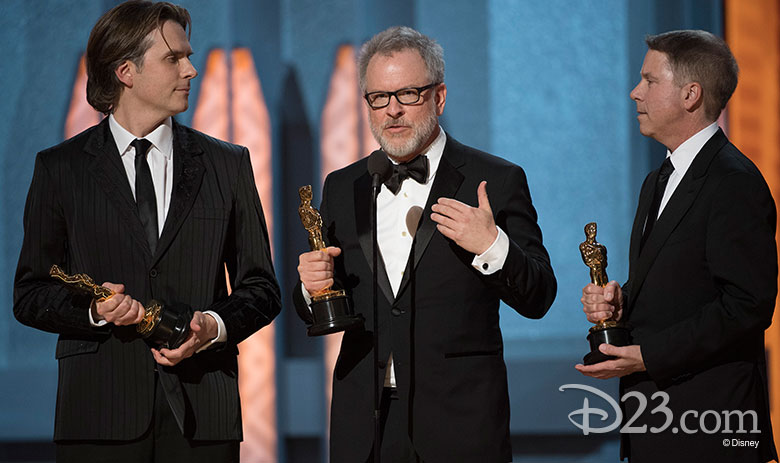 Zootopia wins Best Animated Feature
Anyone can be anything, including an Oscar® winner! This year's Oscars brought Walt Disney Animation Studios a dual nomination in the Animated Feature category with both Moana and Zootopia receiving nominations. Zootopia co-directors Byron Howard and Rich Moore and producer Clark Spencer took the stage to celebrate the wild win. "Five years ago, we got this crazy idea of talking about humanity with talking animals in the hopes that when the film came out, it would make the world just a slightly better place," Zootopia co-director Howard said in accepting the film's Oscar. Fellow director Moore continued, "And we are so grateful to the audiences all over the world who embraced this film with this story of tolerance being more powerful than fear of the other."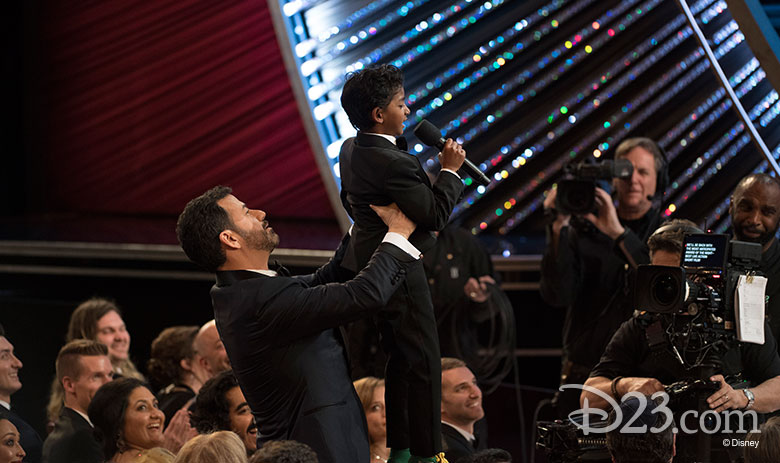 Jimmy Kimmel and Sunny Pawar reenact The Lion King
After a quick chat with the young Lion star, Sunny helped Jimmy announce the next air drop of sweets with this Rafiki-esque moment.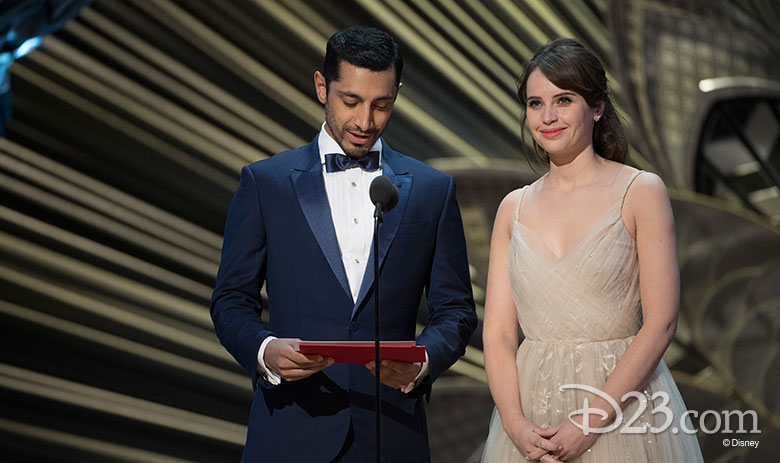 Felicity Jones and Riz Ahmed Take the Stage
The stars of Rogue One were on hand to present the award for Best Visual Effects.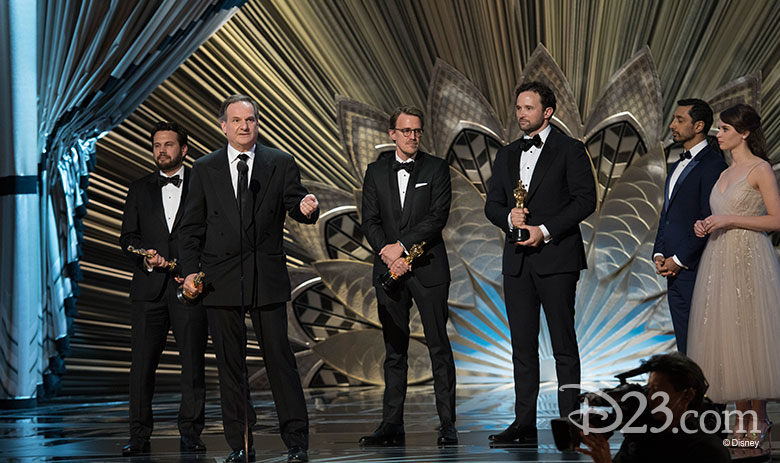 The Jungle Book wins Best Visual Effects
Disney was nominated three times in this category, with The Jungle Book and its stunning photorealistic animals and environments taking home the Oscar®.