By Jim Frye
Actor Chris Hemsworth, director Taika Waititi and some of their "friends from work" recently gathered to share stories from the production of Marvel Studios' Thor: Ragnarok. Before you see the highly anticipated film, which opens in U.S. theaters on November 3, here are nine things we learned from this Marvel meet-up.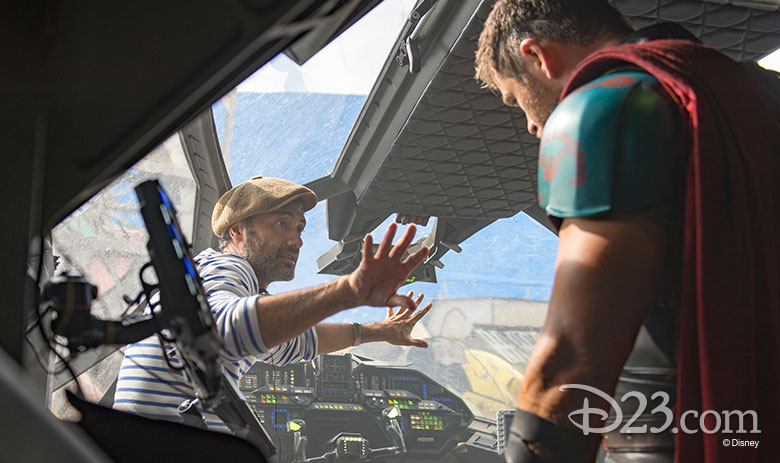 1. Director Taika Waititi had to ignore how big the film was and concentrate on his strengths.
"When they first asked me about making this film, obviously I thought Marvel had lost their minds—they're just hiring anyone now," laughed director Taika Waititi. "But I came in, and I knew my strengths were tone and character, and that I had to ignore the scale of this monster, this beast. It's a huge, huge film. It can be distracting on set if you look over your shoulder and you see 300 people standing there. I just had to keep reminding myself that what's more important is what's inside the rectangle, and usually, it's two or three people trying to remember their lines."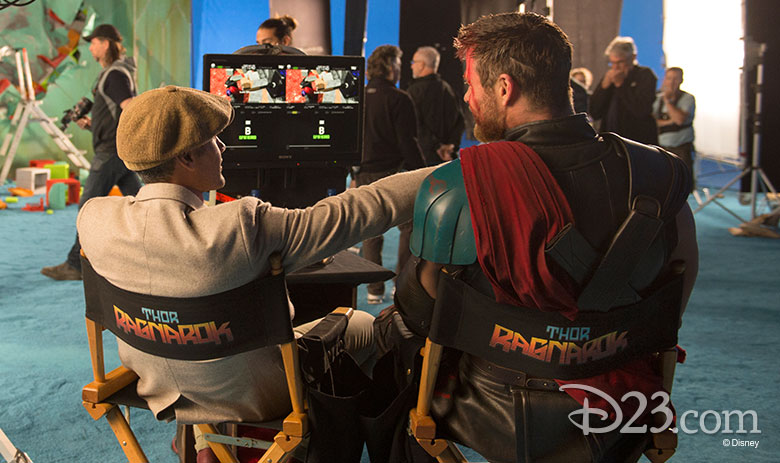 2. Chris Hemsworth credits Waititi for changing up Thor.
"We all wanted to do something vastly different than what we'd done before," said Chris Hemsworth, who plays Thor. "And it all came from Taika Waititi's crazy, wonderful brain, and his inspiration, and him pushing us every day on set, and constantly encouraging us to improvise, and explore, and take risks. It was one of the most enjoyable experiences I've ever had on a set."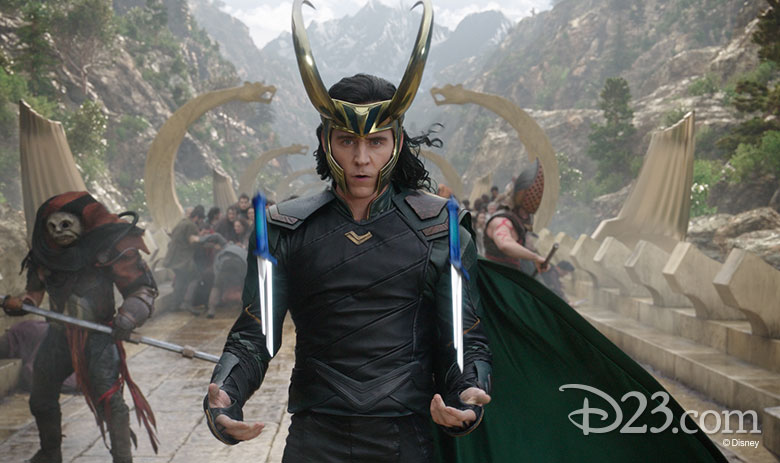 3. Tom Hiddleston wanted Loki to get a haircut.
As the trailers reveal, Thor gets a big haircut for the film. Tom Hiddleston, who plays Thor's mischievous brother Loki, wanted one too. "I did ask Taika if I could get a haircut," says Hiddleston. "But his answer was a quick, 'No.'"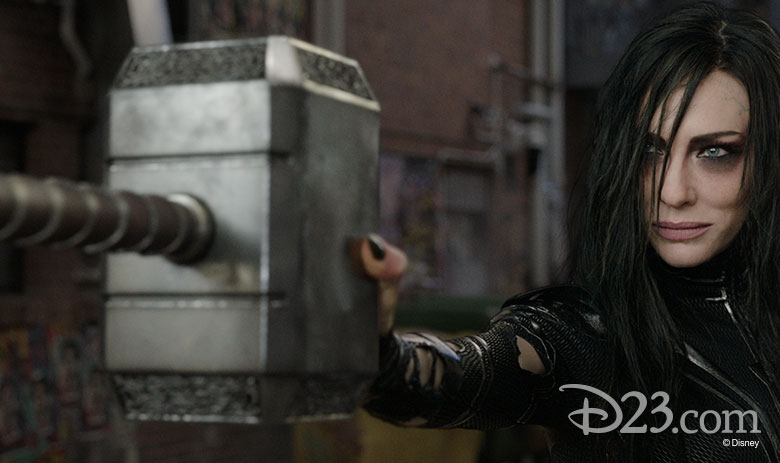 4. Chris Hemsworth didn't miss his hammer this time.
Thor is separated from his iconic hammer for much of the film, and Hemsworth didn't seem to mind—other than, "What do you do with your hands?" he joked. "It just helped shed anything too familiar. I feel like holding the hammer, or even the wig in the previous costume, certainly just put me in a place and set me on a path of what I already knew. And I wanted it to be unfamiliar, and so everything from the hammer, to the costume, the hair—it forced me to move differently, and so that was a great thing. And I don't really miss it, no. I've got one at home."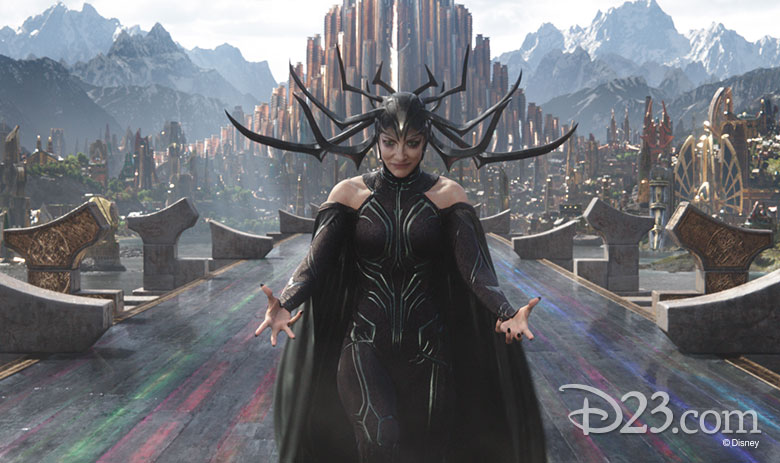 5. Cate Blanchett wanted more fight scenes with Hemsworth.
When asked if she enjoyed her onscreen battles with Hemsworth, Cate Blanchett, who plays the villainous Hela, answered, "I didn't do enough of it. I kept wanting to do more. It was hugely enjoyable for me. Apart from working with these guys, obviously, the chance to finally—in my deep middle age—to get fit, and to wear that much Lycra was really exciting for me."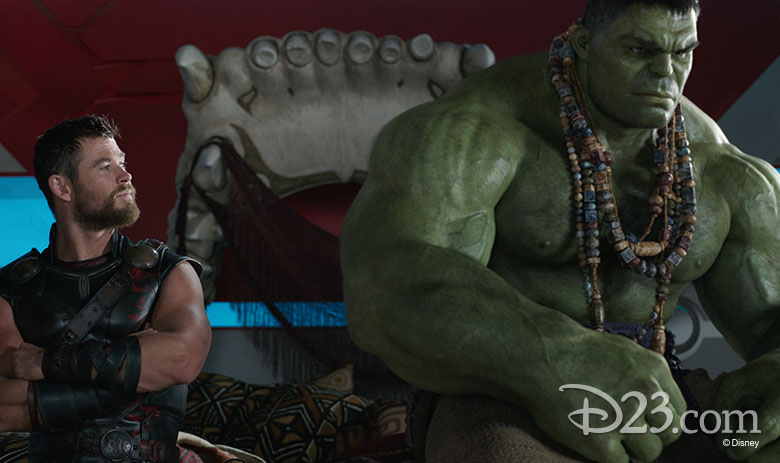 6. We're finally getting a Hulk movie—sort of.
Mark Ruffalo, who plays scientist Bruce Banner and his oversized, muscle-bound, green alter ego, said he wants to do a Hulk stand-alone movie. He even discussed the possibility with Feige. "I would love to do a Hulk movie, and I think we all would love to do one," he said. "Over a year ago, Kevin said, 'What would you like to do if you had a stand-alone Hulk movie?' And I said, 'I'd like to do this, this, and this; and this and this—and then it would end like this.' And he's like, 'I love that. Let's do that over the next three movies, starting with Thor: Ragnarok and carry it on through Avengers: Infinity War and its sequel.' And so that's my stand-alone Hulk movie."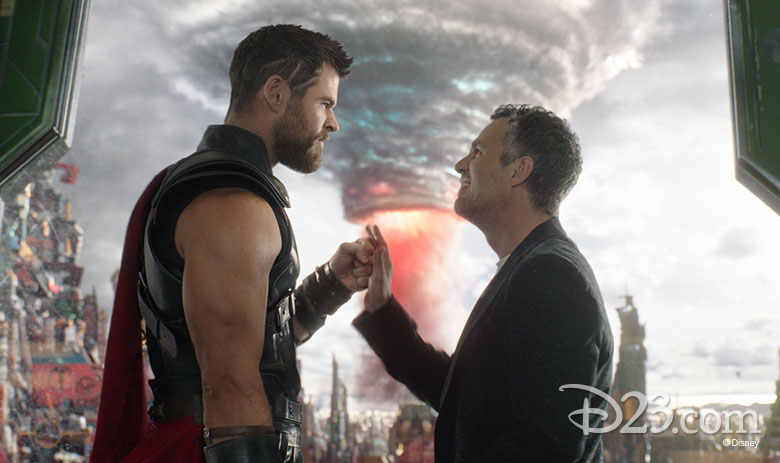 7. This is Chris Hemsworth and Mark Ruffalo's favorite version of the Hulk so far.
"I think this is my favorite version of the Hulk," said Hemsworth. "Because we actually got to act together. We'd only really fought one another in the previous films. And this time around, we got to improvise our way through it, and sort of invent this chemistry that we hadn't explored before, and sort of build this new version of the Hulk, which was a little bit more articulate and vocal than he had been prior. And there's just so much more room for the humor and fun that the character then embodies. I think it's fantastic. I loved it." To which Ruffalo responded, "I did too."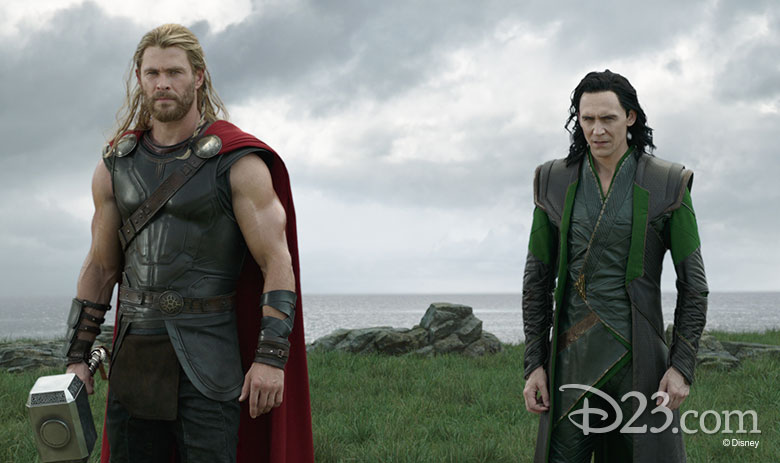 8. Loki is stuck in the past.
"Thor has evolved, and grown, and matured," says Hiddleston, "and Loki is stuck in his struggles of the past. And in a way, that's the challenge for Loki in this, is that he's got to confront the fact that time is moving on, and people change."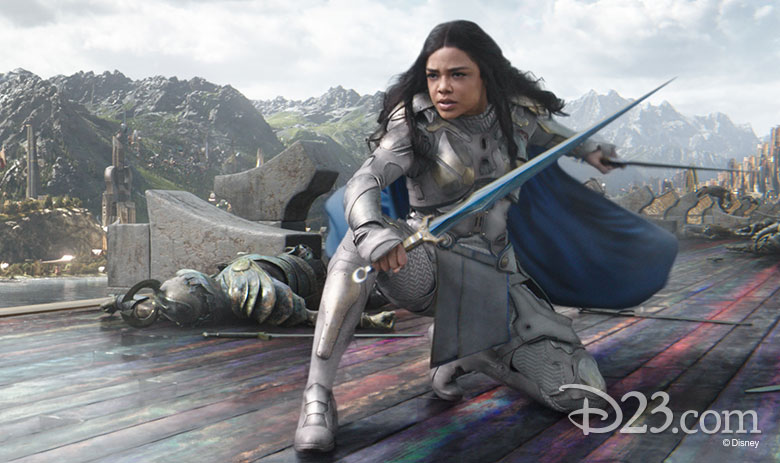 9. Tessa Thompson and Kevin Feige would love to do a female Super-Hero movie.
Tessa Thompson, who plays Valkyrie, recounted how she gathered some Marvel women and went to talk to Kevin Feige about the possibility of a female Super Hero team-up. "It was a pretty amazing moment to be somewhere and have your shoulder get tapped and turn around and every female hero we have was standing there going, 'How about it?'" says Feige.