By Courtney Potter
Scott Lang's latest (tiny) adventures have begun, as have rehearsals for Frozen on Broadway… See more, along with other news from around Disney, in this week's news briefs!
Big (Tiny) News: Marvel Studios' Ant-Man and The Wasp Begins Production!
How do we love Marvel Studios' Ant-Man? Let us count the ways… awesome action, hilarious script, great story, and—oh yeah—an amazing cast led by the stellar Paul Rudd, and featuring the likes of Michael Douglas, Evangeline Lilly, and Michael Pena. And you know what we love even more?! News that the 2015 film's sequel, Ant-Man and The Wasp, has just gone into production! Check out the adorably tiny announcement in the brand-new teaser video, above.
Here's what we can expect: In the aftermath of Captain America: Civil War, Scott Lang (Rudd) faces the consequences of his choices as both a Super Hero and a father. As he struggles to rebalance his home life with his responsibilities as Ant-Man, he's confronted by Hope van Dyne (Lilly) and Dr. Hank Pym (Douglas) with an urgent new mission. Scott must once again put on the suit and learn to fight alongside The Wasp as the team works together to uncover secrets from their past.
Ant-Man and The Wasp welcomes Academy Award® nominees Michelle Pfeiffer and Laurence Fishburne to the cast—along with Hannah John-Kamen (Ready Player One), Walton Goggins (Vice Principals), and Randall Park (ABC's Fresh Off the Boat). The film, helmed by original Ant-Man director Peyton Reed, races into theaters next July!
Save the Date!
Be sure to mark these upcoming Disney events on your calendar:
D23 and Walt Disney Archives


August 12, 2017


Join D23 and TCM and Celebrate The Great Movie Ride


August 18, 2017


Lunch with a Disney Legend: Wayne Jackson


August 19, 2017


D23's Disney Afternoon on the Lot


October 1, 2017


D23's Fanniversary Celebrates 35 Years of Epcot


October 1, 2017


A Progressive Dinner Celebrating 35 Years of Epcot


October 3, 2017


D23's Sip and Stroll
Parks


August 25 and 29, September 1, 7, 10, 12, 15, 17, 19, 22, 24, 26, and 29; October 1, 3, 5, 6, 9, 10, 12, 13, 15, 17, 19, 20, 22, 24, 26, 27, 29, and 31; November 1




Mickey's Not-So-Scary Halloween Party at Magic Kingdom Park




August 31-November 13, 2017




Epcot Food & Wine Festival




September 15–October 31, 2017




Halloween Time at the Disneyland Resort




September 20, 22, 25, 27, 29, October 3, 6, 10, 13, 17, 20, 24, 27, 31




Mickey's Halloween Party at Disneyland Park




2019


Star Wars-Themed Lands Opening at Disneyland and Walt Disney World



Studios




November 3, 2017


Thor: Ragnarok opens in theaters


November 22, 2017


Coco opens in theaters


December 15, 2017


Star Wars: The Last Jedi opens in theaters


Television




August 12, 2017


"Woo-oo!" DuckTales Movie premieres at 12 a.m. and airs for 24 consecutive hours


August 19, 2017


Marvel's Spider-Man debuts on Disney XD (7–8 a.m. ET)


September 23, 2017


DuckTales Series debuts with two new episodes (7 a.m., 11 a.m., 2 p.m., 5 p.m. 8 p.m. and 10:30 p.m. ET/PT)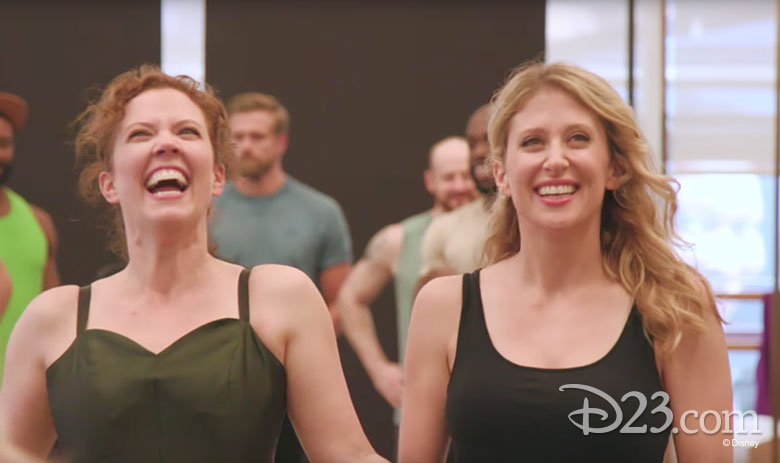 "Let It Go" to Broadway, But First Denver: A Look at Frozen the Musical
Broadway will be a little chillier in 2018, when Disney Theatrical Productions brings its mega-huge, sure-to-be-fabulous musical version of the animated hit Frozen to the St. James Theatre on the "Great White Way." But right now, the show is getting ready for its "out-of-town tryout" at the Buell Theatre in the Denver Center for the Performing Arts, and D23.com has a peek into all the behind-the-scenes fun. Read all about it here.
All Aboard! The Disneyland Railroad is Chuggin' Along Once More!
The Rivers of America are flowing through Disneyland once again, and we couldn't be more excited! Our friends over at the Disney Parks Blog have a very special look at the big festivities this past weekend, which included the reopening of iconic attractions like the Disneyland Railroad; the Rivers of America's Davy Crockett Canoes and Tom Sawyer Island; and the Mark Twain Riverboat.
See how everyone at the Disneyland Resort—including Pixar Animation Studios' Chief Creative Officer John Lasseter—got in on the fun, in the video above. And if you're visiting the resort soon, make sure to give these attractions a looksee! (Don't forget about the reinvigorated Fantasmic! nighttime spectacular, either… )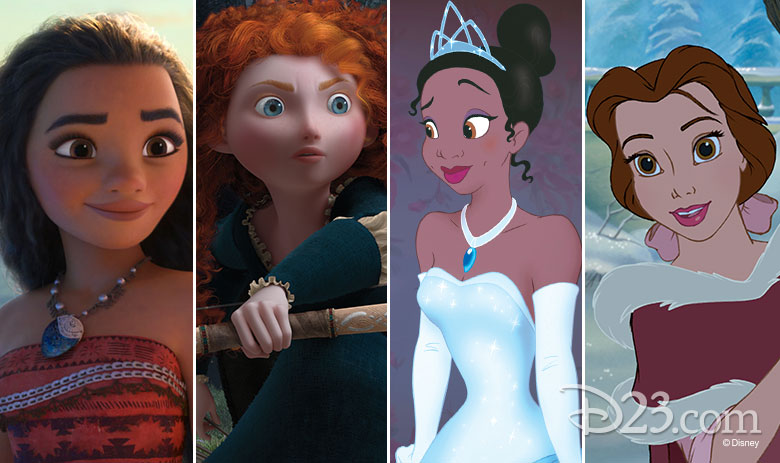 Love Disney Princess Movies? See Them (Again) On the Big Screen This Fall
Amazing news for fans of Disney Princesses! (And honestly, who among us isn't?) AMC Theatres around the country—as well as the El Capitan Theatre in Hollywood—will be hosting a huge "Dream Big, Princess" movie marathon, running from September 8 through October 13, at a whopping 300+ movie theater locations! Each movie will run for one week, and will have 14 showings per week at 2 p.m. and 6 p.m. each day.
As for the movies you can expect, it's a veritable "who's who" of Disney animation legends: Beauty and the Beast will play the week of September 15; Mulan comes to theaters the week of September 22; Tangled swings onto the big screen the week of September 29; The Princess and the Frog dances into theaters on October 6; and Brave launches onto the screen the week of October 13. At the El Capitan, you can expect Brave the week of September 8; The Princess and the Frog the week of September 15; Tangled the week of September 22; and Moana the week of September 29.
Tickets for all shows go on sale this week! Make sure to check your local AMC Theatre listings (and the El Capitan website) for more information…