By Greg Ehrbar
"By far the most important part of our Florida Project, in fact the heart of everything we're doing at Disney World, will be our Experimental Prototype City of Tomorrow—we call it EPCOT," said Walt Disney in the "EPCOT Film," in which he shared the Company's vision for Walt Disney World and EPCOT—a visionary and ambitious plan, the likes of which the world had never seen. Today, although it has evolved from Walt's original framework, Epcot is a shining example of his vision, fueled with the best new technology and imagination available, always changing, always looking ahead. As Walt said, "It will be a community of tomorrow that will never be completed." Any way you look at it, Epcot is an impressive accomplishment.
Epcot's opening day was 10-1-1982.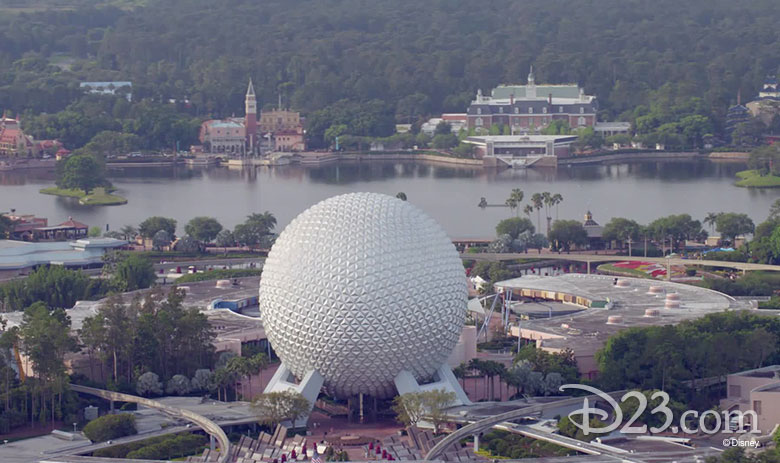 The park is 305 total acres.
11,391 paved parking spaces for cars are available over 141 acres.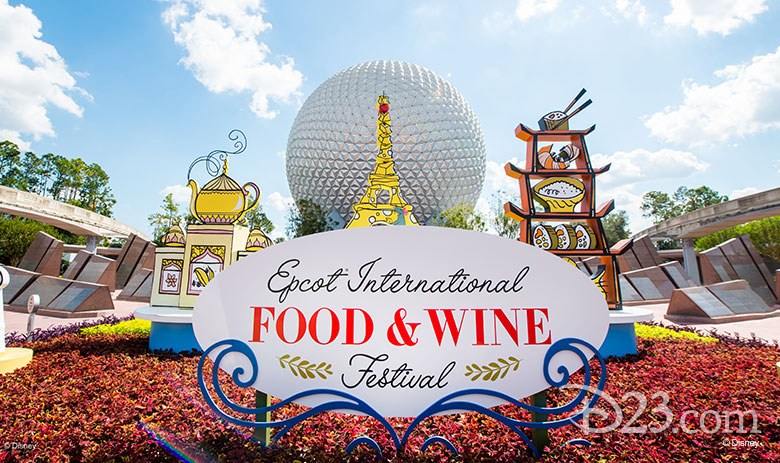 Epcot hosts 4 festivals per year:
Epcot Festival of the Arts
Epcot International Flower & Garden Festival
Epcot International Food & Wine Festival
Epcot International Festival of the Holidays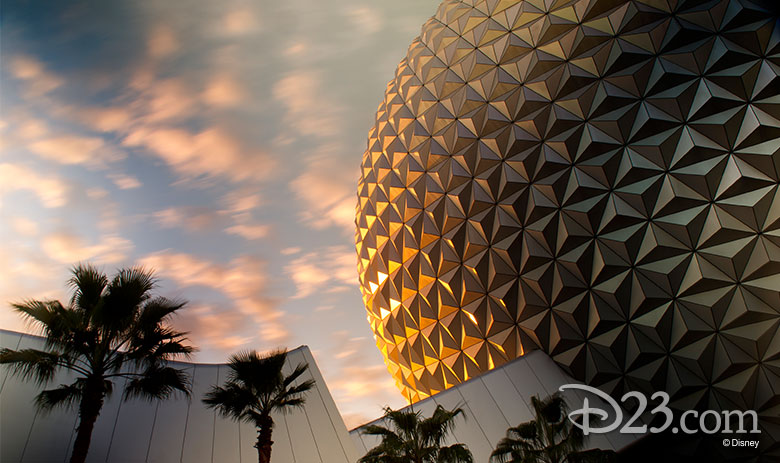 Spaceship Earth…
is comprised of 2 separate spheres (one inside the other).
stands 15 feet above the ground.
is 165 feet in diameter.
has a 2,200,000-cubic-foot
has a 150,000-square-foot
has had 4 narrators: Vic Perrin (1982­–86), Walter Cronkite (1986–94), Jeremy Irons (1994–2007), Dame Judi Dench (2008–present)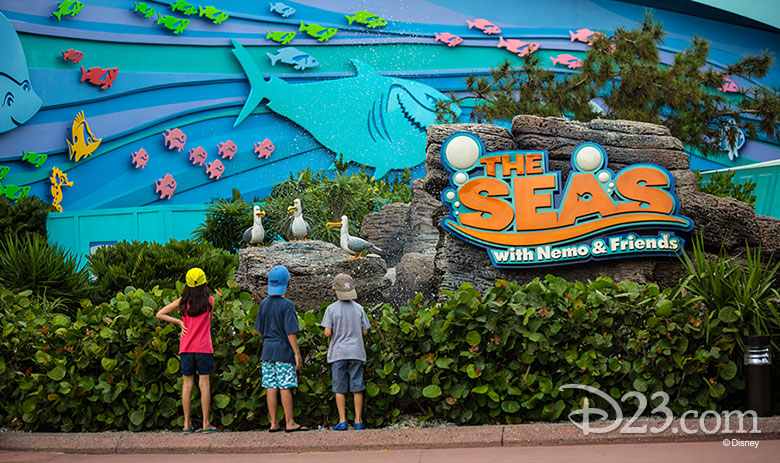 The tank at The Seas with Nemo and Friends…
contains 5.7 million gallons of water.
is 200 feet in diameter.
is 24 feet
2 attractions have referenced Georges Méliès' classic 1902 film A Trip to the Moon: Horizons and Journey Into Imagination With Figment.
2 Circle-Vision theaters in World Showcase (China and Canada)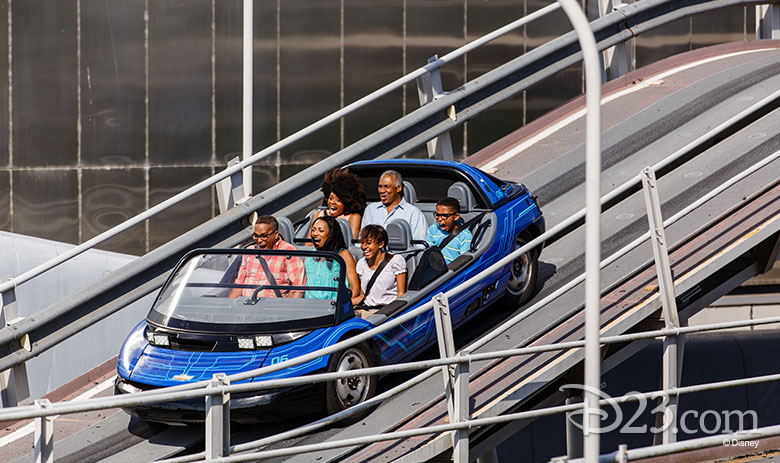 There are 5,246 feet of Test Track track.
The maximum speed of Test Track vehicles is 65 MPH.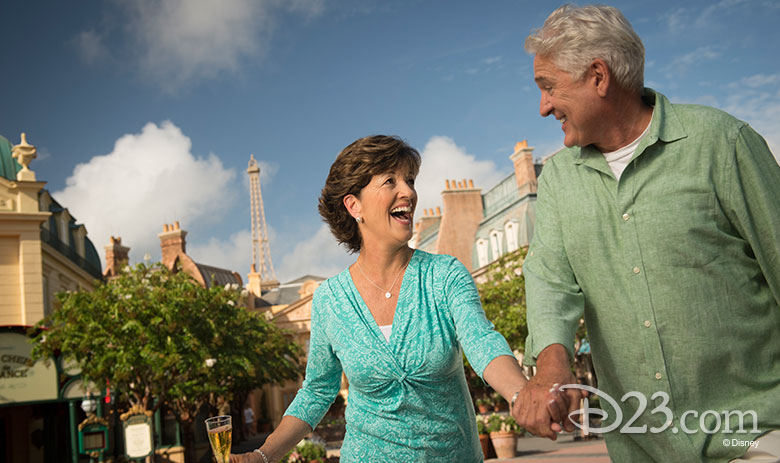 It is a 1.3-mile walk around World Showcase.
1 attraction references Joe Flynn (Dean Higgins in the Kurt Russell "Dexter Riley" movies): Journey Into Imagination With Figment
Barbie visited 3 countries in her 1994 Epcot stage show, The Magical World of Barbie (Australia, Africa, France).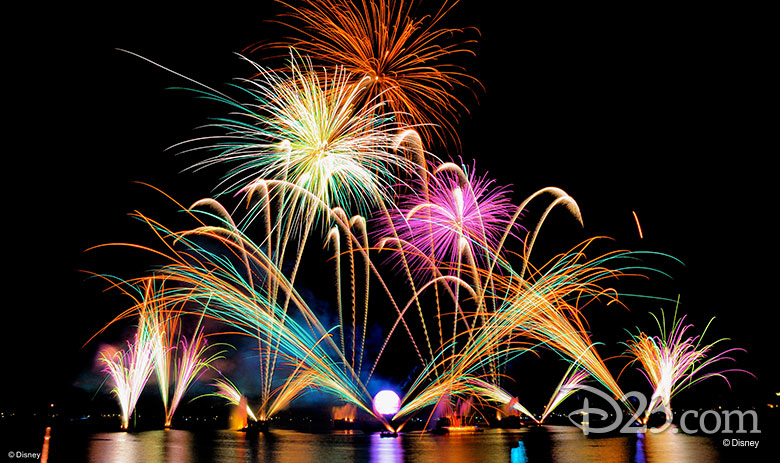 More than 26,000 feet of lights outline World Showcase pavilions for IllumiNations: Reflections of Earth, creating a string long enough to stretch the Golden Gate Bridge more than six times!