By Courtney Potter
Imagine committing to the love of your life amidst the allure of "Venice, the City of Love." Or exchanging vows in a serene Japanese courtyard, surrounded by shady maple trees. Or even walking down a cobblestone aisle, in front of friends and family, in the middle of a colorful Bavarian village. With Disney's Fairy Tale Weddings—a division inside The Walt Disney Company dedicated to creating all manner of Disney-related nuptials—you can have a dreamy "destination wedding" without needing a passport… and it's all thanks to some truly unique, utterly gorgeous, and distinctly Disney locations inside Epcot's amazing World Showcase.
In honor of this year's D23's Fanniversary, celebrating Epcot's incredible 35th year, we took a closer look at some of the Walt Disney World wedding venues to highlight 11 reasons why you'll want to get married at one of the park's spectacular locales.
Do you have a favorite? Or did you and your spouse actually get married at Epcot? Head over to D23's Facebook or Twitter to let us know!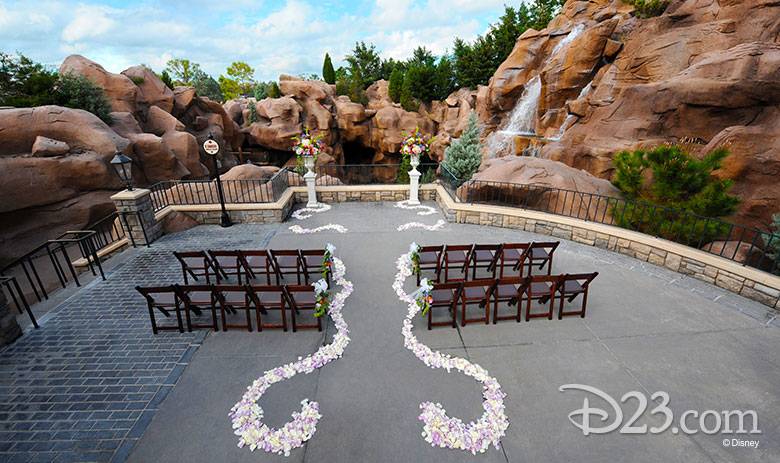 1. You'll find yourself in the middle of a quiet mountain town—surrounded by waterfalls and alpine trees—if you choose this elevated terrace at the Canada pavilion for your ceremony. You and your guests will be nestled against a stunning backdrop inspired by the Canadian Rockies. (Pro tip: Try and figure out a way to serve poutine at the reception… )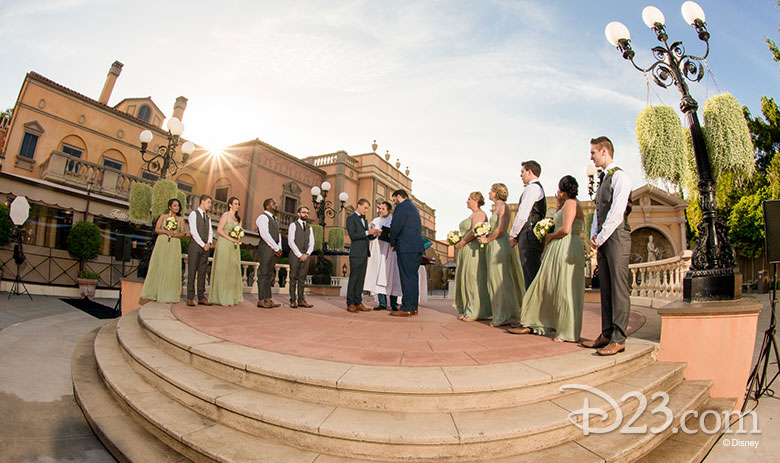 2. What could be more appropriate for a love-filled wedding than a replica of the real "City of Love"? Couples can get married right in the middle of the Italy pavilion, complete with its reproduction of a grand ducal palace. You'll also revel in the soothing sounds and lovely Baroque design of the Neptune Fountain, inspired by Rome's world-famous Trevi Fountain.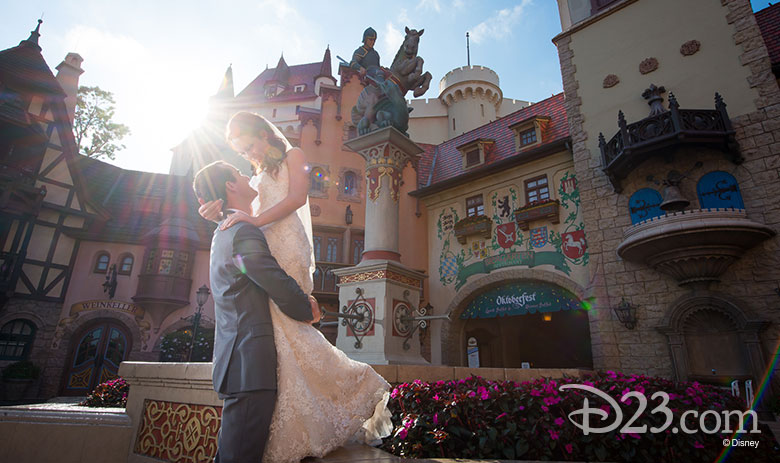 3. The Germany pavilion is as lively as any real Bavarian village—so it's the perfect place to kick off the biggest celebration of your life! Your ceremony can take place smack in the middle of the pavilion's courtyard; its central clock tower is a replica of Munich's famous Glockenspiel, chiming a special melody on the hour. (If you're looking for a true "fairy tale" wedding, this might just be your location.)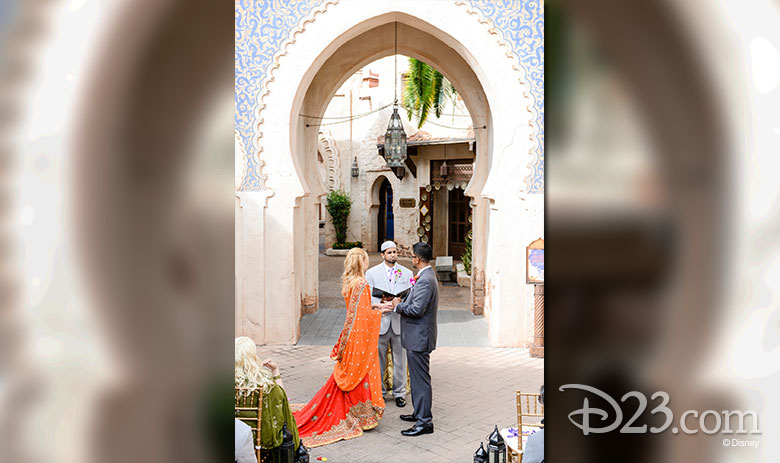 4. If something exotic is a little more to your liking, check out the Morocco pavilion… where you and your wedding guests will be surrounded by beautiful artistry and old-world culture. The only pavilion built under the auspices of a government, Morocco is among the loveliest and most authentic at World Showcase—inspired by the North African cities of Casablanca, Fez, and Marrakesh.
5. As your guests pass through a traditional torii gate—marking the boundary "between the everyday and the sacred"—they'll enter an exquisite Japan pavilion courtyard filled with well-tended gardens, koi ponds, and babbling streams. There's also a beautiful bamboo bridge that could make for some gorgeous wedding photography.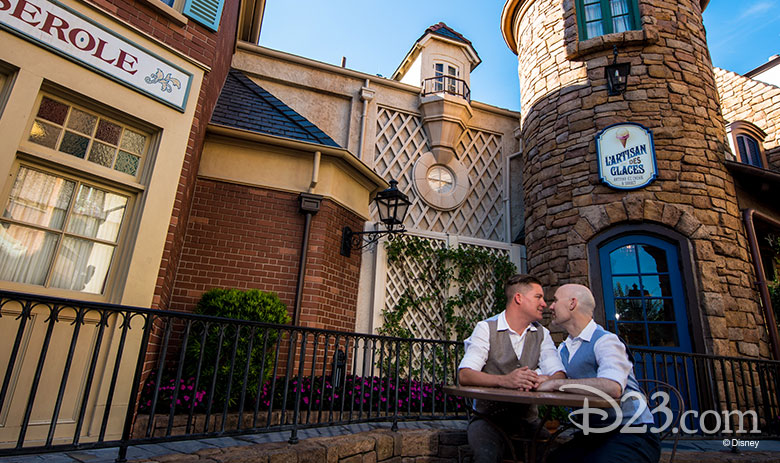 6. The magnifique France pavilion is available for dessert party receptions (who wouldn't want a French dessert party, honestly?), as well as wedding portraiture. If you've been wanting to live your Beauty and the Beast fantasy with your beloved, this might be the place to take all those pre-wedding photos. This location's got an incredible view of an Eiffel Tower replica.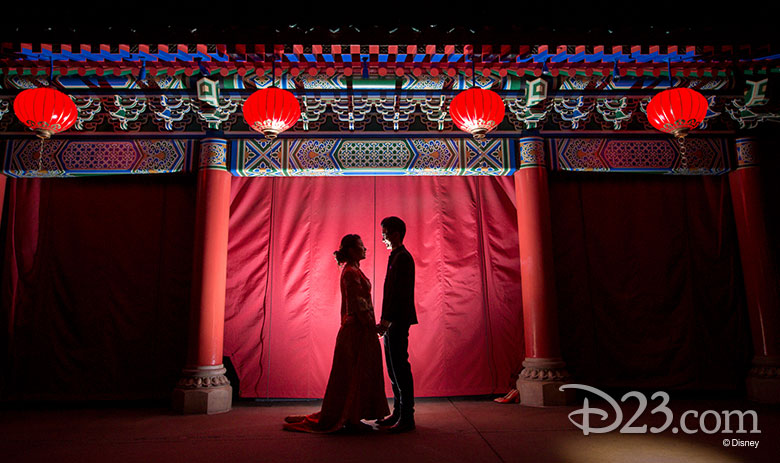 7. If you're looking for something truly majestic, think about a rehearsal dinner or reception (or even wedding photography) at the China pavilion. Pass through "The Gate of the Golden Sun," modeled after the Summer Palace of Beijing's main gate, and celebrate your big day amid the splendor of one of the world's most ancient civilizations. The Great Hall of China is furnished with gorgeous lacquered woods and alluring murals depicting ancestral China.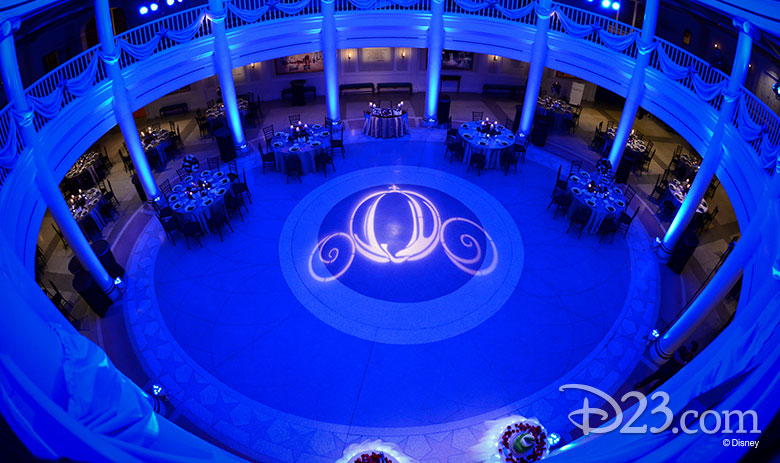 8. History will absolutely have its eyes on you (well, at least your family will) when you have a reception in the inspiring American Adventure Rotunda. A glossy terrazzo floor heightens the elegance of the circular ballroom, and guests will be seated around its perimeter so that all in attendance can witness your first dance together as a newlywed couple. A lofty domed ceiling and white columns give it a true air of distinction.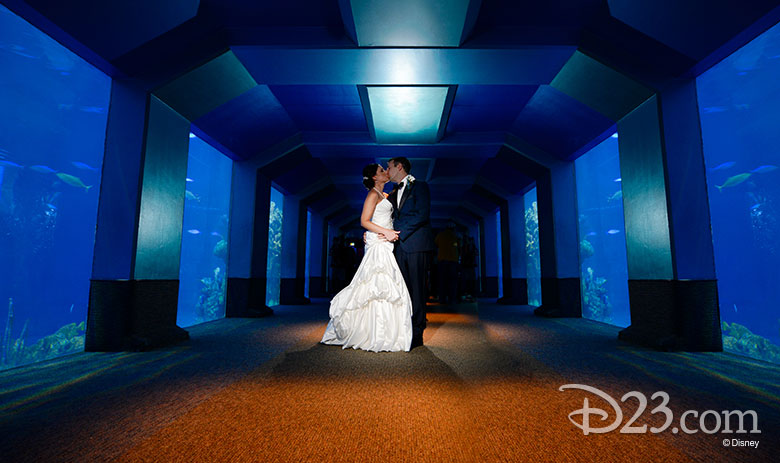 9. Now here's a very cool Epcot wedding bonus: There's actually a location in Future World where a happy couple can hold their reception! Dive into an ocean of love with a super-splashy event staged in the totally unique underwater setting of The Seas with Nemo & Friends pavilion; inside is a lavishly appointed "salon" that looks upon a 5.7-million-gallon saltwater aquarium teeming with 6,000 sea creatures representing more than 65 species. You'll feel like Ariel in no time!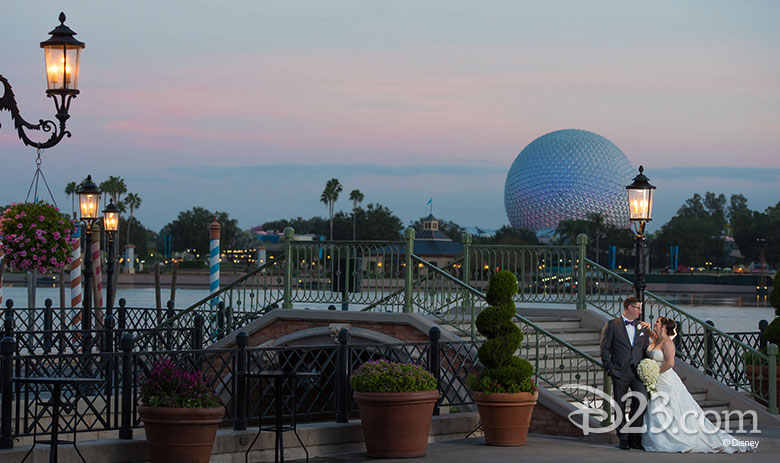 10. Imagine having the crown jewel of Epcot, Spaceship Earth, as the backdrop for your wedding photos… Several of the World Showcase wedding locations offer this vista, perfect for shooting your first images as a married couple.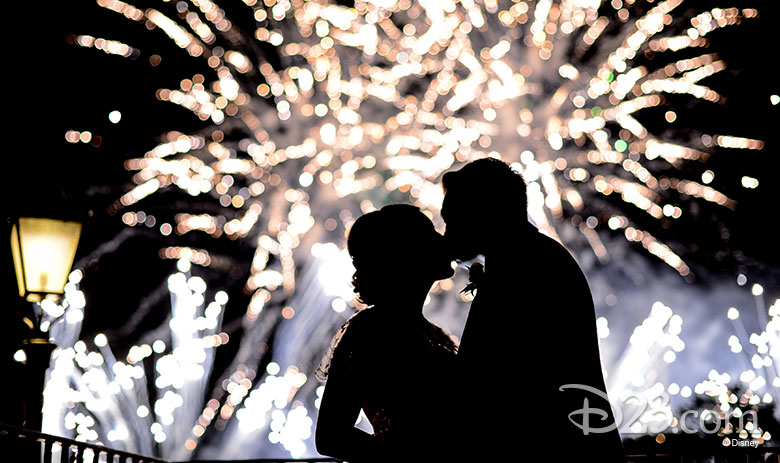 11. The other bonus of having your wedding at a World Showcase locale is ending your big night with a dessert party while watching IllumiNations: Reflections of Earth, Epcot's epic nighttime spectacular that chronicles the past, present, and future of the planet—and celebrates the spirit of humanity. Snack on sweet treats as you and your guests enjoy a fireworks show in your very own private viewing location.
For more information on all things nuptial at Epcot World Showcase (and beyond), visit Disney's Fairy Tale Weddings!