By Beth Deitchman
A triple-platinum singer-songwriter… An innovative violinist… A Paralympic swimmer, and a six-time pro bowler. These are just some of the celebrities who are putting on their dancing shoes and hitting the ballroom floor for the 25th season of Dancing with the Stars. This year's lineup also includes a married couple, Nick and Vanessa Lachey, who will compete against each other, paired with another married couple: professional dancers (and newlyweds) Peta Murgatroyd and Maks Chmerkovskiy. The stars will trip the light fantastic for the first time in front of a live audience when the 25th season of Dancing with the Stars premieres on Monday, September 18 (8–10:01 pm. EDT).
Here is the Season 25 lineup of celebrity partners (in alphabetical order by first name) and professional dancers: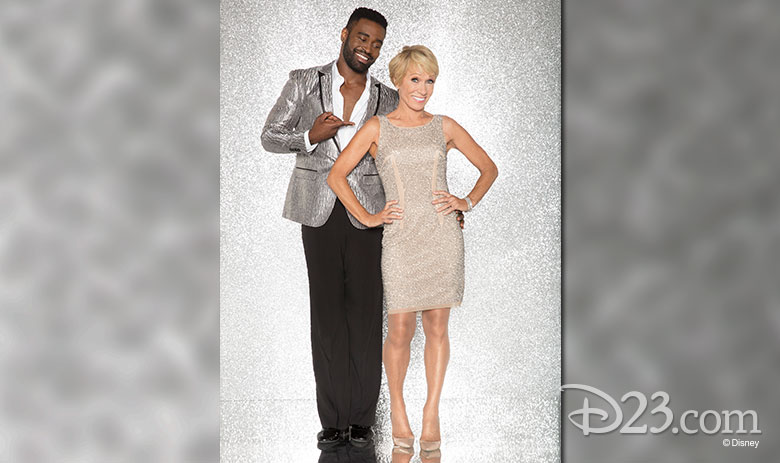 Barbara Corcoran, dancing with Keo Motsepe
Barbara is an accomplished businesswomen who parlayed a $1,000 loan into a $5 billion real estate business. It's no surprise that she's also a motivational and inspirational speaker. She's also no stranger to the Disney family, or to fans, as she's been an investor/Shark for the past nine seasons on ABC's Emmy®-winning series Shark Tank.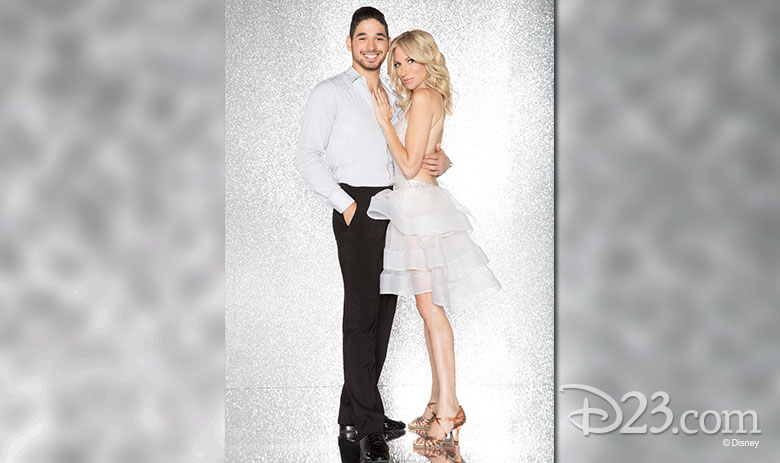 Debbie Gibson, dancing with Alan Bersten
Alan is a first-time pro this season, but the troupe dancer pitched in last season when Maks was sidelined by an injury. He's paired with a pop icon, singer-songwriter-musician-actress-dancer Debbie Gibson. How's that for a quintuple threat? Debbie entered the Guinness Book of World Records as the youngest artist to ever write, produce, and perform a No. 1 hit song (Foolish Beat), and she's known for such hits as "Only in My Dreams" and "Electric Youth." Debbie has appeared on Broadway, on TV, and even on film with a cameo in the film Rock of Ages.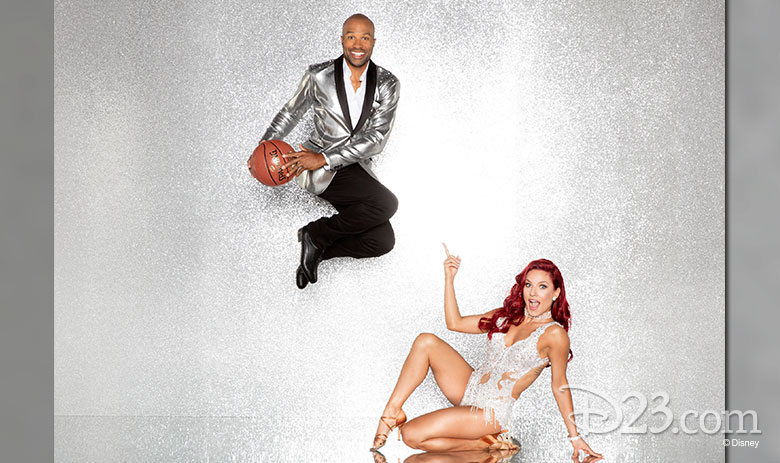 Derek Fisher, dancing with Sharna Burgess
The former NBA star spent the majority of his 18-season career with the Los Angeles Lakers, helping lead them to five NBA Championships. He holds the all-time NBA record for playoff games played, and he went directly from playing to coaching, joining the New York Knicks as head coach in 2014. In 2016, Derek joined Spectrum SportsNet as an in-studio analyst for the Los Angeles Lakers.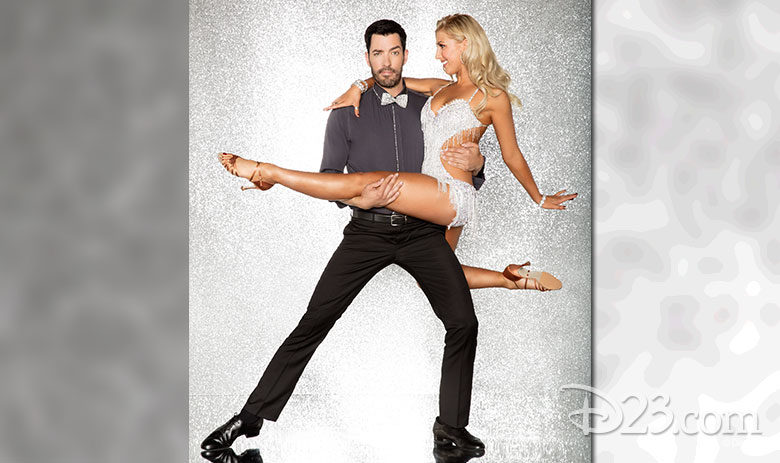 Drew Scott, dancing with Emma Slater
The reigning Mirrorball-winning pro, Emma Slater, hopes for a repeat victory this year, as she takes to the ballroom with "Property Brother" Drew Scott. Drew and his twin brother, Jonathan, are stars of multiple HGTV series, including Property Brothers, Brother vs. Brother, and Property Brothers at Home. He and his brother have launched "Scott Living," a designer collection of indoor and outdoor furniture, décor, and bedding; they've recorded songs, including "Hold On" which hit the Billboard Hot Country charts soon after its release; and they're authors, with their first book, Dream Home: The Property Brothers' Ultimate Guide to Finding & Fixing Your Perfect House, reaching the bestseller lists for both The New York Times and The Wall Street Journal.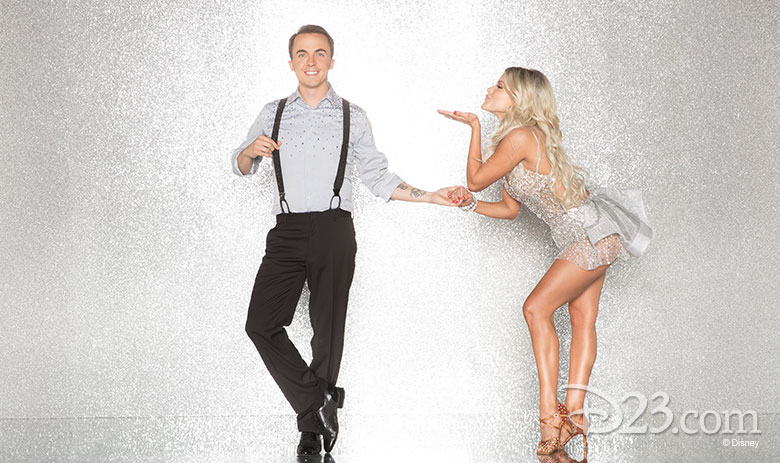 Frankie Muniz, dancing with Witney Carson
Frankie is best known to generations of TV fans as Malcolm of the FOX comedy Malcolm in the Middle. He's an Emmy and Golden Globe® nominee, as well as recipient of The Hollywood Reporter's "Young Star Award." Frankie went on to appear in many films, including Agent Cody Banks, and recently starred in the independent drama feature The Black String. If Frankie puts a little extra speed into his quick-step, it might be because he's also an accomplished race car driver.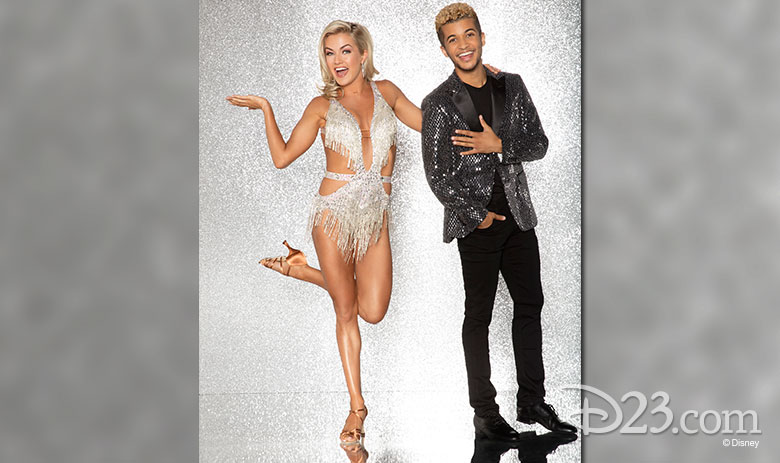 Jordan Fisher, dancing with Lindsay Arnold
If you don't recognize Jordan's face, you've certainly heard his voice before. Jordan Fisher has recorded the end title credits on for Disney's Moana—with Lin-Manuel Miranda, no less, who is the genius behind Jordan's current project: playing the dual roles of John Laurens and Philip Hamilton in Hamilton on Broadway. Jordan recorded the 1970s classic song "I'd Love to Change the World" for the opening to the 2017 ABC miniseries When We Rise, and he's preparing to debut a full-length album later this year.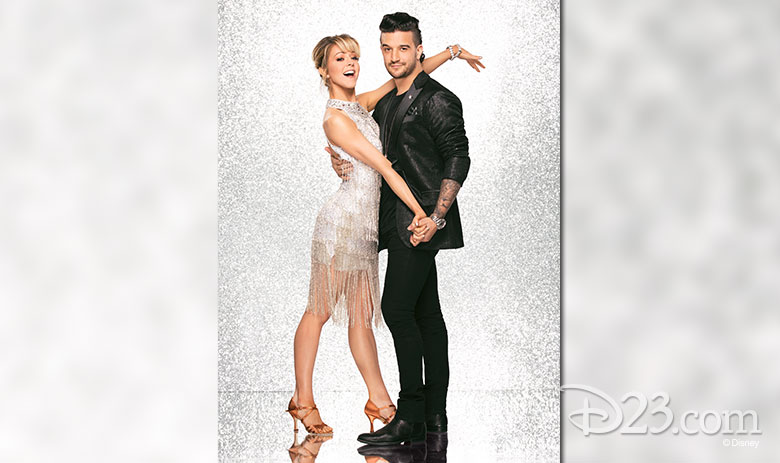 Lindsey Stirling, dancing with Mark Ballas
Lindsey is an innovative violinist who has become a YouTube sensation by melding modern classical with the infectious energy of dance and electronica in the music she creates. In addition to her smash hits "Crystallize" and "Shatter Me," Lindsey has won the Billboard Music Award and has authored her memoir, The Only Pirate at the Party, which debuted on The New York Times best-seller list in 2016.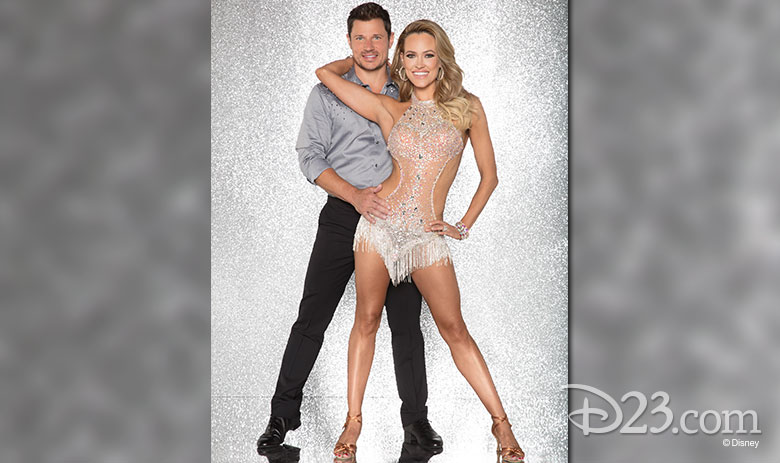 Nick Lachey, dancing with Peta Murgatroyd
He rose to fame fronting the popular boy band 98 Degrees and launched a successful solo career in music and TV, including as the star of the MTV hit Newlyweds, which premiered in 2003. Nick has stayed in the spotlight as the host of such shows as VH1's national morning show Big Morning Buzz Live Hosted by Nick Lachey; as the executive producer and star of A&E's popular docuseries Lachey's Bar (alongside his brother, DWTS-alum Drew Lachey); and as guest star on popular series that include One Tree Hill, Charmed, and Hawaii Five-O. Nick is vying against his wife, Vanessa, for the Mirrorball Trophy.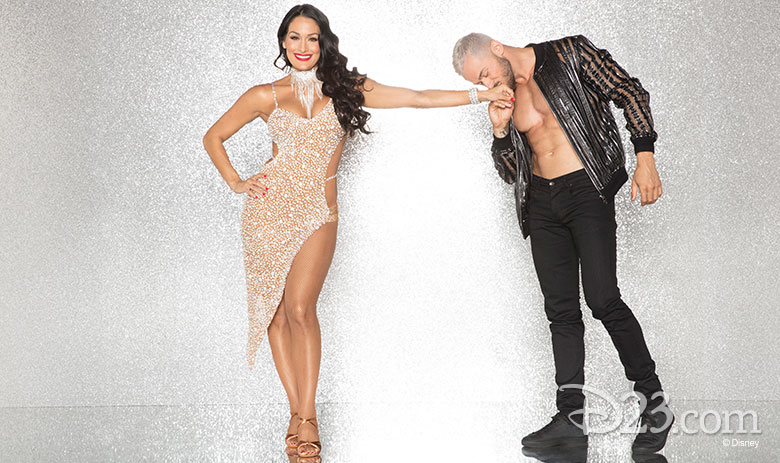 Nikki Bella, dancing with Artem Chigventsev
Nikki followed her twin sister, Brie, into the WWE, and the sisters took home Diva titles in 2011 and 2012. They took a brief sabbatical from the WWE, and when they returned, Nikki reinvented herself as the division's mean-girl powerhouse—and held the Divas title for a record-setting 301 days. She is now a pivotal member of the SmackDown LIVE roster. Nikki has starred on E!'s hit reality shows Total Bellas and Total Divas. She remains a fearless competitor in the wrestling ring… and will likely be just as fearless in the ballroom.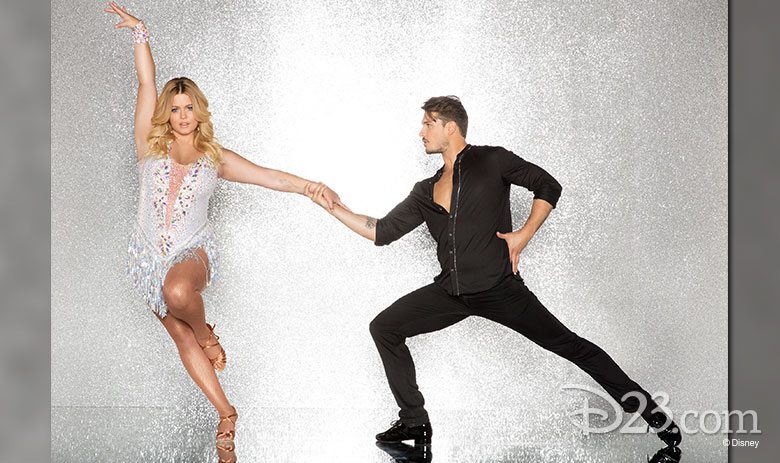 Sasha Pieterse, dancing with Gleb Savchenko
Actress Sasha Pieterse is best known for the Freeform series Pretty Little Liars, in which she was cast at just 12 years old. She also appeared in the Disney Channel Original Movie Geek Charming, and she played the Ice Princess in Robert Rodriguez's The Adventures of Shark Boy and Lava Girl 3D.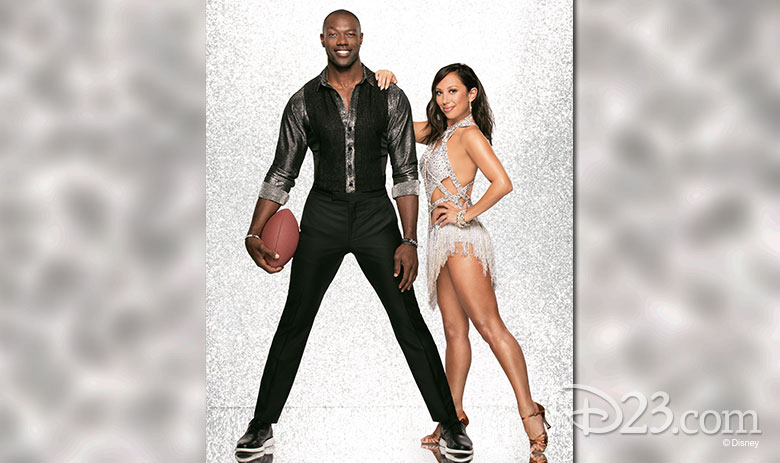 Terrell Owens, dancing with Cheryl Burke
T.O., as he's been known to fans since his days in the NFL, enjoyed a storied football career that included six Pro Bowl appearances, five-time Associated Press All-Pro, five seasons with 13 or more touchdowns, and he was the first to score a touchdown in seven straight Monday Night Football games. Terrell is in second place on the NFL's all-time career touchdown list. T.O. is the author of a book for children, Little T Learns to Share, as well as a book for adults, T.O.'s Finding Fitness. His "What TO Do" global campaign aims to empower and motivate youth around the world.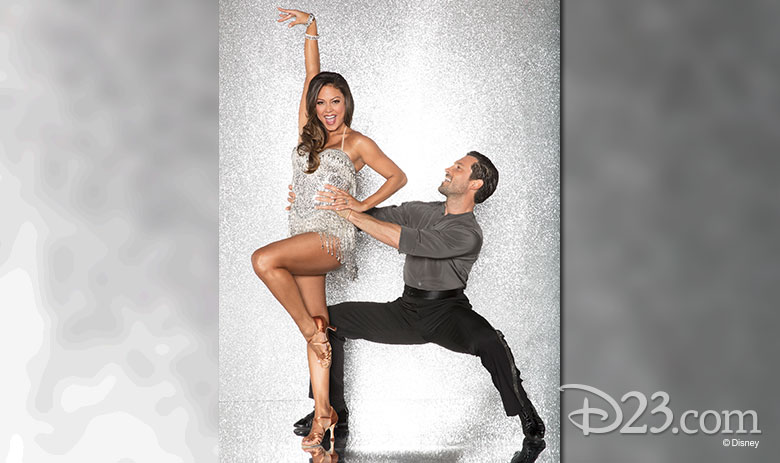 Vanessa Lachey, dancing with Maks Chmerkovskiy
She came to fame when she received a crown in the 1998 "Miss Teen USA" pageant, and now Vanessa Minnillo Lachey hopes to beat the other celebs—and her husband, Nick—and receive a Mirrorball Trophy. Vanessa has served as co-host of MTV's Total Request Live, MTV Hits, and specials that include MTV's Prom Date; and she's been a New York-based correspondent for Entertainment Tonight. Vanessa has appeared in several series as an actress, and she'll next co-host Top Chef Junior, debuting on Universal Kids this fall.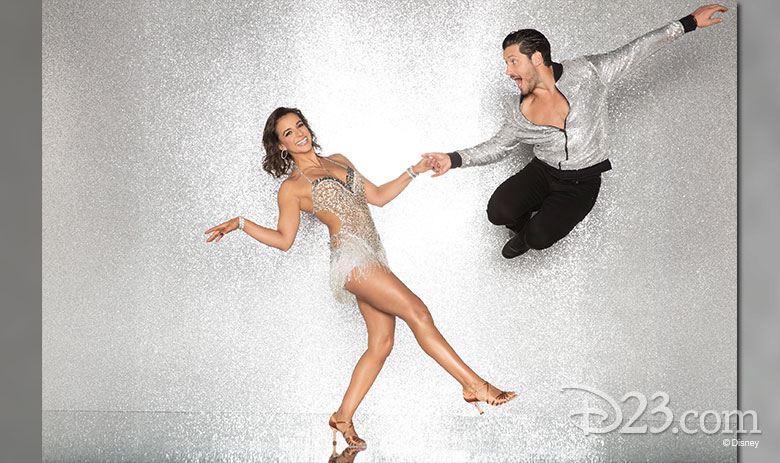 Victoria Arlen, dancing with Val Chmerkovskiy
Victoria was stricken with a rare viral disease when she was 11 years old. She emerged from a coma after four years, but was unable to move her legs for nearly a decade after that. Driven to overcome her doctors' prognosis, Victoria returned to the pool and became determined to achieve her childhood dream of competing in the Olympic Games. She took home a Gold medal and three Silver medals in the 2012 London Paralympic Games, and also set a world record in the 100-meter free. She is now an on-air TV personality with ESPN, where she has reported on the X-Games, Invictus Games, The ESPY Awards, and Special Olympics World Games. She has triumphed over seemingly impossible circumstances. Will she now be triumphant over her fellow dancers in the ballroom?
And this season, the celebs aren't the only ones competing. Today ABC also announced the first-ever official Dancing with the Stars Fantasy League, which allows fans at home to predict which couple will take home the dazzling Mirrorball Trophy. Correct predictions earn players points, with each point serving as an entry into a grand-prize drawing for a trip for four to Disney's Aulani, A Disney Resort & Spa, along with other cool prizes. Visit ABC.com/DFL for all of the details, and to learn about the weekly game kicking off on September 19.