By Courtney Potter
Huge news, TV fans: The network has just revamped its streaming service in a major way! Full seasons of 38 "Throwback" shows from ABC Studios' vast library, as well as seven new original short-form "ABCd" digital series, will now be available to all viewers on ABC.com and the ABC app for both mobile and connected TV devices—all without signing in!
In addition to all that new content, the ABC digital experience has been completely redesigned to make it even easier for users to navigate. A totally improved experience—exclusively on iPhone, iPad, iPod touch, and Apple TV—will make it easier to find both current shows and specially curated collections, and playlists will help fans discover new favorites. To find out about the seven hilarious new ABCd original series, click here.
There's almost nothing we like more than binge-watching classic TV—and there are some fantastic choices amongst ABC's new online library! We've chosen five "Throwback" ABC shows that we're most looking forward to seeing again… but don't forget to check out ABC.com to see the full list!
Schoolhouse Rock!
Now this show is a tried-and-true classic; first airing on ABC from 1973 through 1985, then again (with both old and new episodes) from 1993–99, Schoolhouse Rock! is a series of short films created to teach kids the basics of civics, science, grammar, history, money, and math. Each topic was covered by a host of clever songs—and almost immediately, those tunes proved so popular that they were released as albums. Ditties like "I'm Just a Bill," "Three is a Magic Number," and "Conjunction Junction" are still used in classrooms (and beyond) today, and the series also introduced the world to the music of Lynn Ahrens and Stephen Flaherty, who went on to create the Tony®-winning musical Ragtime.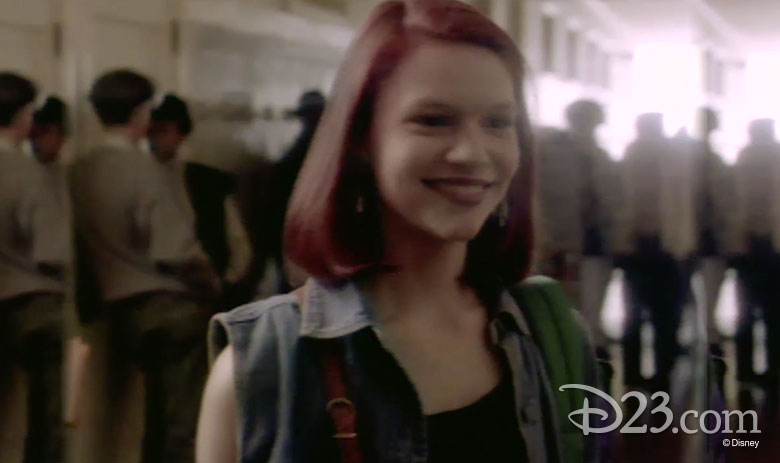 My So-Called Life
It's hard to believe this cult-favorite ABC series only aired for one season—from August 1994 through January 1995. My So-Called Life starred Claire Danes (Emmy® winner for Homeland) as Angela Chase, a prototypical '90s teenager just trying to make it through each suburban-Pittsburgh school day unscathed. As the series begins, Angela is trying to discover herself; soon, her relationship with parents Patty (Bess Armstrong) and Graham (Tom Irwin) becomes strained. And in the meantime, Angela alienates childhood pals like Brian Krakow (Devon Gummersall) by befriending two of her high school's more unique outsiders: Rayanne Graff (A.J. Langer) and Rickie Vasquez (Wilson Cruz). The show often tackled important topics of the day—like homophobia, drug use, and homelessness—with sensitivity.
But perhaps the most memorable aspect of My So-Called Life was Angela's crush on bad-boy cutie Jordan Catalano (played by future Oscar® winner Jared Leto). We're particularly looking forward to reliving that on-again, off-again relationship once more—so dramatic, but also so real. If you've never seen My So-Called Life, do yourself a favor and check it out… there's a reason the show is listed as one of Time magazine's "100 Best TV Shows of All-Time."
Sports Night
Created by Aaron Sorkin (the now-iconic writer of A Few Good Men, The American President, and The West Wing), Sports Night only ran on ABC for two seasons—from 1998 to 2000. The show, which followed the stars and staff of a fictional TV sports news program, featured Felicity Huffman (Desperate Housewives), Josh Charles (The Good Wife), Peter Krause (Six Feet Under), Robert Guillaume (voice of Rafiki in The Lion King), and future Scandal co-star Joshua Malina. It's said the series was loosely based on the behind-the-scenes antics at ESPN's SportsCenter; most episodes centered around the on-again, off-again relationship between Sports Night producer Dana (Huffman) and co-anchor Casey (Krause). We still like to imagine what those characters are all doing nowadays…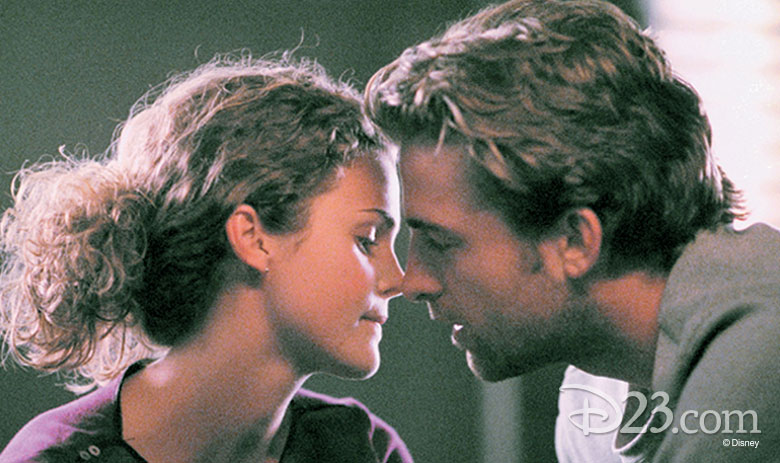 Felicity
One of our all-time favorites—and the show that introduced the world to J.J. Abrams! Yes, Felicity was co-created (and written) by the Star Wars director and starred Keri Russell. The series follows recent high school graduate Felicity Porter on her adventures, in both life and love, in the "big city." Much to the dismay of her parents, Felicity decides to follow Ben Covington (Scott Speedman)—a high school classmate she had a major crush on—to the University of New York, instead of attending Stanford University as previously planned. Drama—as it so often does—ensues: Felicity winds up in a love triangle with both Ben and her resident advisor, Noel Crane (Scott Foley), all while going to classes with friends like Julie Emrick (Amy Jo Johnson) and Sean Blumberg (frequent Abrams cohort Greg Grunberg) and working at the nearby Dean & DeLuca coffee house.
We cannot wait to watch Felicity once again navigate between choosing Ben and Noel… not to mention, the infamous "haircut incident." We liked Felicity no matter what hairstyle she had!
Dinosaurs
Finally, another cult favorite we're looking forward to binging on is Dinosaurs, a sitcom that aired on ABC from April 1991 through July 1994. The good folks at Jim Henson Productions co-created the series, which centered on the Sinclairs—a prehistoric clan comprised of father Earl (Stuart Pankin), mother Fran (Jessica Walter, later of Arrested Development fame), and their children, including son Robbie (Jason Willinger) and daughter Charlene (former All in the Family star Sally Struthers).
Set in Pangaea in 60,000,003 BC, life was remarkably like 1990s America. Earl went to work each day at Wesayso Corporation, pushing over trees with friend and coworker Roy Hess (Sam McMurray), and the family muddled through all the usual everyday squabbles. But what made Dinosaurs so unique is that, despite its unusual premise, it often explored serious issues like environmentalism, censorship, equal rights, and peer pressure. Famously, the final episode of the series found the Sinclair family facing life during the coming Ice Age—a glacial period brought on by actions of the dinosaurs themselves. A unique ABC "throwback," to say the least…
Wanna learn more? Check out the video, below, for info on all the fabulous content coming to ABC.com and the ABC app!