By Jocelyn Buhlman
Do you remember where you were when the much-anticipated sequel to Disney Channel's smash hit High School Musical 2 first premiered? From the opening of "What Time is It?" and its chant of "summer… summer… summer…" to the pool party finale, High School Musical 2 defined summer for generations to come as a time of fun in the sun, as well as a time to figure out what we want from ourselves and our future. Ten years later, this classic sequel still feels as fresh as the day we watched the East High Wildcats first burst from their classroom doors to answer the eternal question: What time is it? Well, it's time for us to tell you exactly why we are still obsessively watching this ode to summer fun and teenage angst after over 10 fabulous years.
1. It Marks the Return of Our Favorite Wildcats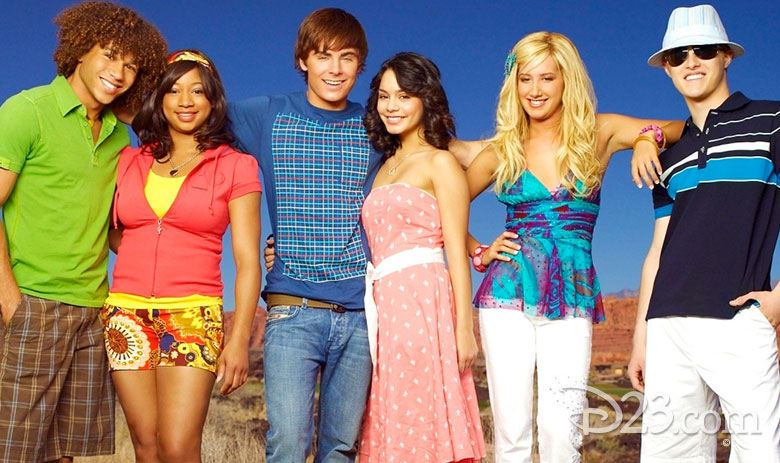 The original High School Musical taught us that we don't always need to stick to the status quo, and that our differences are what make us great. We couldn't help but become invested in Troy, Gabriella, Chad, Taylor, and all the rest of the East High Wildcats after they overcame the social pressures of high school to follow their dreams and learn to understand each other better. Who wouldn't be excited to see what they do next?
2. The Costumes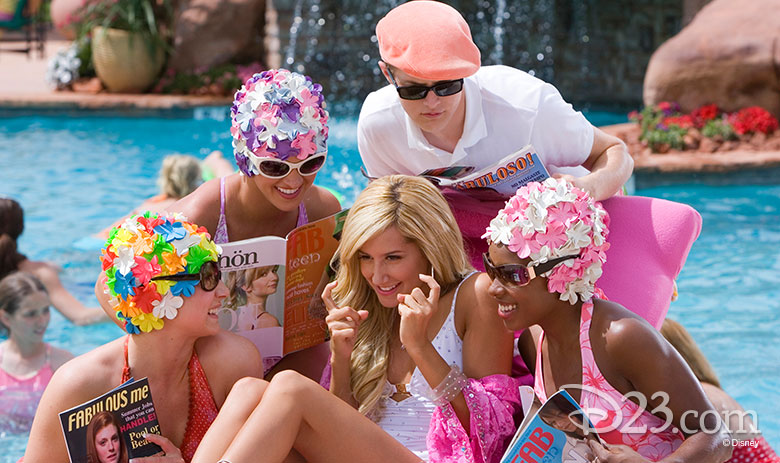 From Sharpay's dazzling pink dress to Gabriella's iconic red swimsuit, we were living for the fashion this movie delivered. It brought summer cool to a new level and our dreams of summer vacation now involve sparkly swimsuits, floral bathing caps, and the biggest sunglasses we can find.
3. We Finally Saw Troy and Gabriella's First Kiss!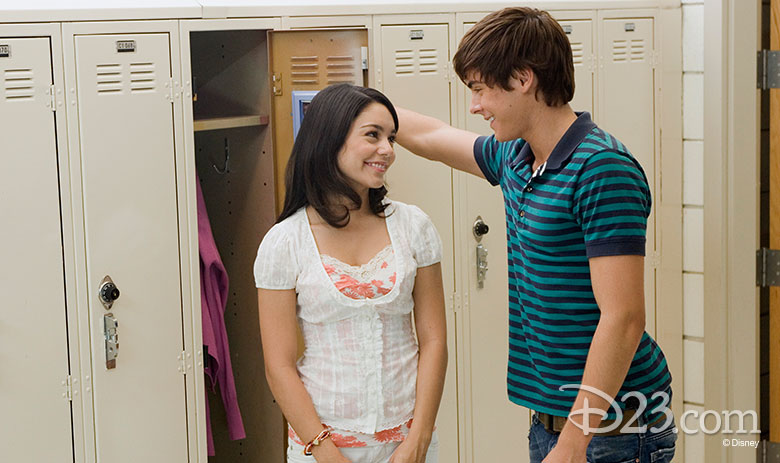 We've waited TWO! WHOLE! MOVIES! for Disney Channel's most iconic couple to finally lock lips and we couldn't be happier to see East High's resident lovebirds finally get their happy moment after so much drama (and tearful breakup songs). They started out as the basketball star and the genius whiz kid, but we know they are so much more—and we can only hope we find a love as magical as theirs some day.
4. The Relatable High School Stress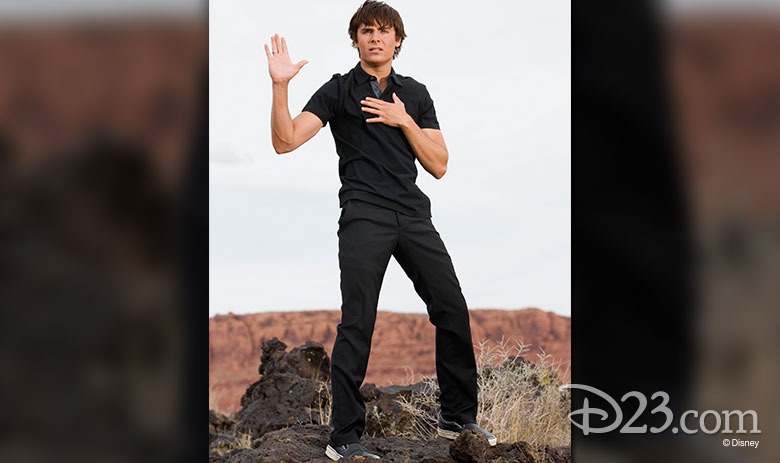 Sometimes as teenagers, we feel like no one understands us. We're trying to figure out our futures and we aren't even real adults yet! Applying for college can be so stressful, and sometimes we feel like we can't even survive it, but then we tune into High School Musical 2 and see the East High Wildcats have the same problems. Who can't relate to Troy as he struggles to get into the college of his dreams? It can feel so much like our entire future is weighing on our shoulders, that we may just want to run out onto a golf course and sing about how frustrated we are! Well, it's a good thing that High School Musical 2 has an exact musical number to describe that feeling. Did High School Musical 2 help us survive the chaos of being a teenager? You can bet on it.
5. The Hats Get Us Ahead of the Game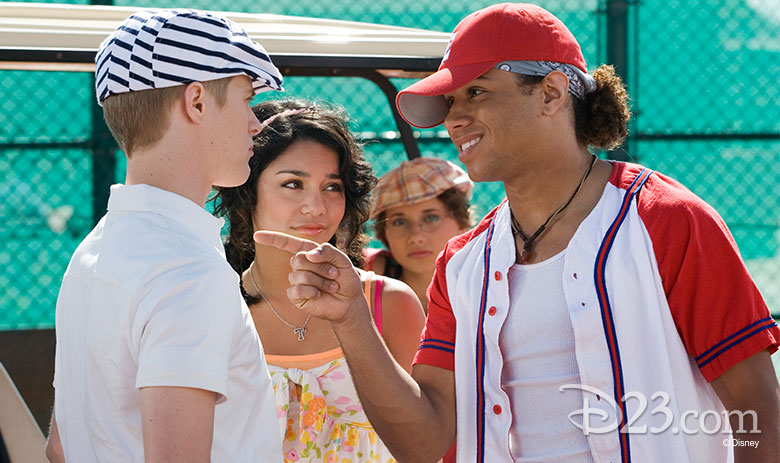 Allegedly, Ryan and Kelsey wear 13 hats in the film between them, but you can't forget about Chad's foray into the world of baseball—and baseball caps! When it's hot out, you gotta protect your head in a stylish fashion, so you might as well go all-out in true Wildcat style.
6. We Voted!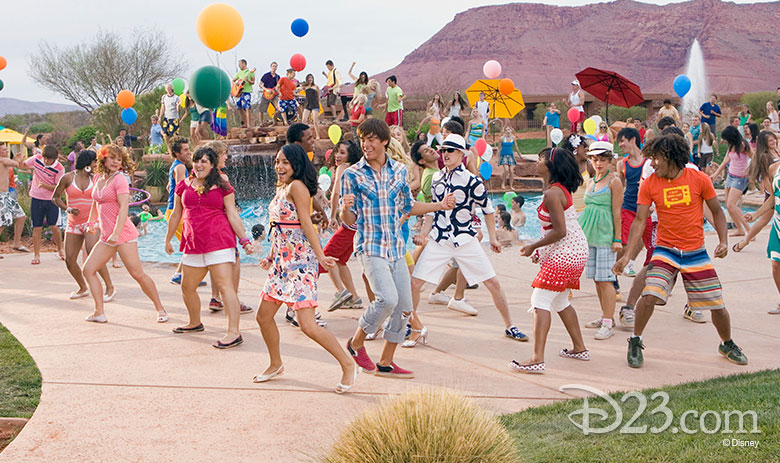 We've all dreamed of being among the cool kids at East High, but while we may never hang out with Troy, Gabriella, and the rest, we still had a chance to impact the lives of our favorite Wildcats. Did you vote on what sandwich Troy and Gabriella would enjoy at their golf course picnic (peanut butter and jelly, btw)? Did you help pick out the "I majored in vacation" T-shirt for Chad's goofy clothing collection? Did you vote to have a certain Hannah Montana star make a brief cameo during the "All for One" finale? If so, then you helped make part of the magic of High School Musical 2, and each little element of the movie that you voted on is like a little wave from the big screen to remind the rest of us that we really are all in this together.
7. Summer Vacation Fun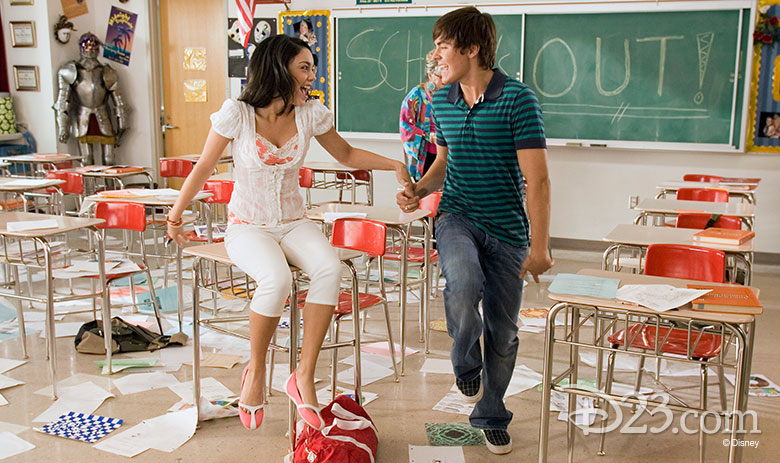 How many times have you wished you could recreate the opening of "What Time Is It" and dance through your school's hallways singing about the awesome summer you're gonna have? High School Musical 2 gave us not only the anthem of every student about to start summer break everywhere, but it reminded us that even if school stress follows us into the summer, as long as we have people we rely on and care about by our sides, we can do anything!
8. It Is the Music in Us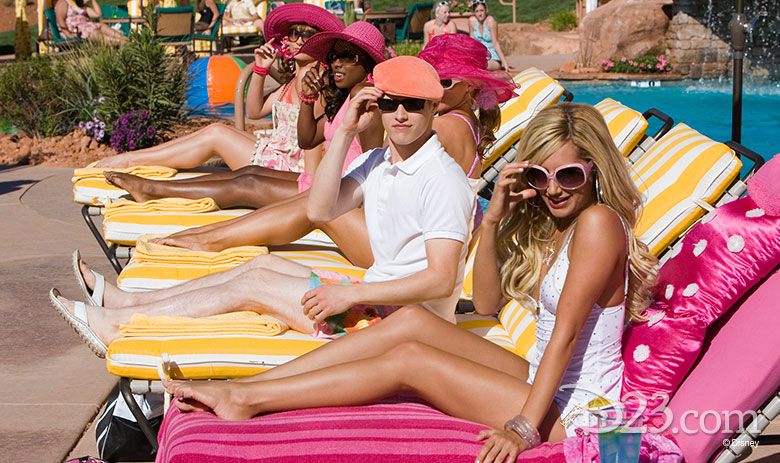 Just like its predecessor, High School Musical 2 gives us a soundtrack of songs to define the experiences of teenagers everywhere. Whether you need to explain to the world how to be fabulous (Hint: It involves ice tea imported from England and towels imported from Turkey) or if you need to give your friends a pep talk to get through a tough summer job, there's a song on this soundtrack for you. From the silly to the heartfelt, we can't help but sing along to every moment of High School Musical 2 and appreciate that when we hear our favorite song, we do know that we belong, thanks to this classic Disney Channel Original Movie.
9. We Have to Keep Our Ears Open
Do you have every single High School Musical song memorized? Could you recognize the song anywhere? Well, then you probably know that Troy reminds himself that his head is in the game but his heart is in the song whenever his phone rings—because his ringtone is "Getcha Head in the Game" from the original High School Musical!
10. The Friendships that Last Forever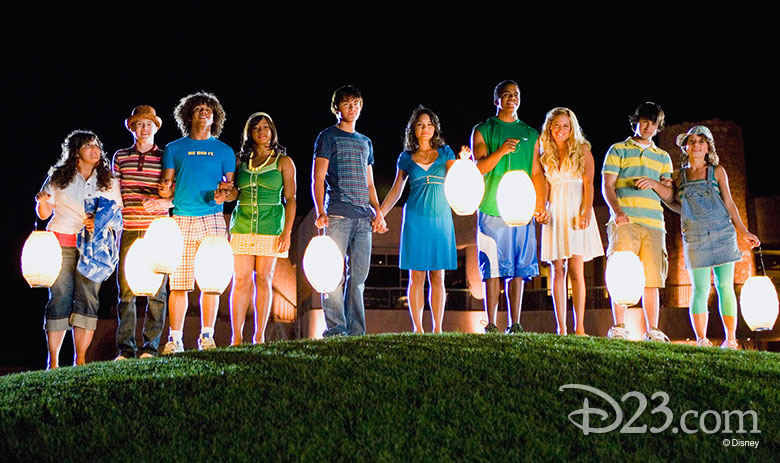 The East High Wildcats go through a lot of drama, whether they're juggling an academic decathlon and basketball tournament that are scheduled on the same day as the musical auditions, or they're working together at a country club that just wants them to quit. But if you think that these tenacious teenagers are gonna give up that easily, you've got another thing coming. In High School Musical 2, friendships are constantly put to the test when the stakes are as high as college applications and building job experience. But no matter the trials and tribulations, the East High Wildcats are always a song away from working it out—and it reminds us that even though we can't always break out into song to solve our problems, we can still overcome what troubles us if we focus on what's important. And yeah, sometimes we do need to sing about it to remember, but in the end, just like in the movie, we remember that it's not about the future and it's not about the past—it's about making every single day last!