It's hard to believe it's been 10 years since Troy, Gabriella, and the rest of the gang sang their way into our hearts forever in High School Musical! To celebrate the tenth anniversary of this classic Disney Channel Original Movie, "get'cha head in the game" and check out these 10 fun facts about everyone's favorite group of Wildcats!
Ashley Tisdale suggested that Sharpay's school locker be distinguished from the others and painted pink.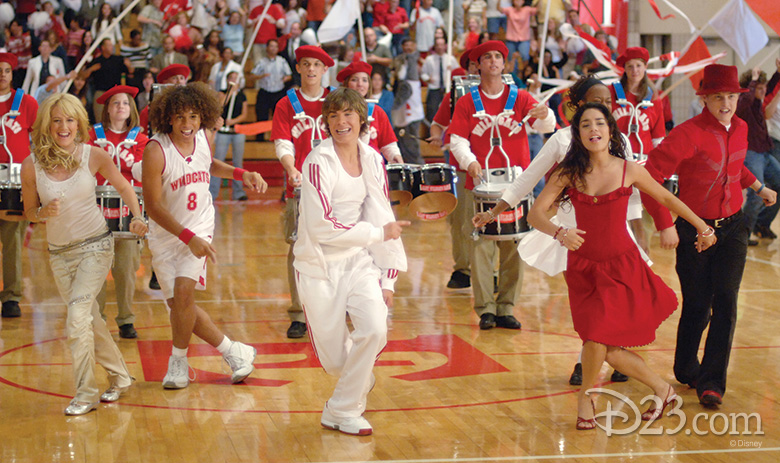 Gabriella's red dress in the final scene was custom-made based on Kenny Ortega's directions after he saw Vanessa Hudgens wearing a similar vintage dress, in white fabric, and it reminded him of a classical musical 1940s-style dress.
Kenny Ortega asked Ashley Tisdale if Props could use her real cell phone, which she had bedazzled with rhinestones, to create Sharpay's accessories—including her bedazzled microphone.
"We're All in This Together" was originally called "Everyone's a Winner," but I thought that seemed corny and cheesy. So I asked them to write new lyrics and a new hook," Gary Marsh, president and chief creative officer, Disney Channels Worldwide, once said. "When it came in, it was perfect. It summed up the movie. "We're All in This Together" became an anthem for everyone."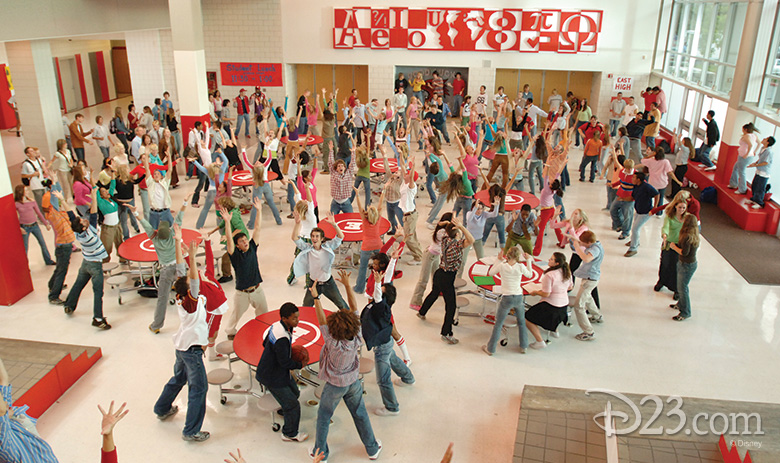 The High School Musical soundtrack was the biggest, fastest success the pop charts had seen in years. It was the No. 1 selling album of 2006 and the first TV movie soundtrack to make it to No. 1 on the Billboard Top 200. It was also the first television soundtrack to helm the Billboard Top 200 in 21 years—since Miami Vice in 1985.
In 2006, the week of the Super Bowl (February 5, 2006), Zac Efron was the No. 2 most-searched term on Google.com/Zeitgeist. In contrast, the Super Bowl teams were No. 14 (Seahawks) and No. 14 (Steelers), respectively.
After High School Musical premiered January 20, 2006, it aired 10 times more before the cast made their first public appearance together at Walt Disney World (Friday, April 7) for the opening of the Expedition Everest
On March 14, 2006, High School Musical became the first TV movie available on the iTunes Music Store.
"The music wasn't written yet, so as a warmup for callbacks, we asked the cast to sing a song from Hairspray," remembers Judy Taylor, senior vice president, Casting and Talent Relations, Disney Channels Worldwide. "The actors were all together surrounding the piano, and I remember gazing around that room thinking, 'Oh my God… this could be big!'"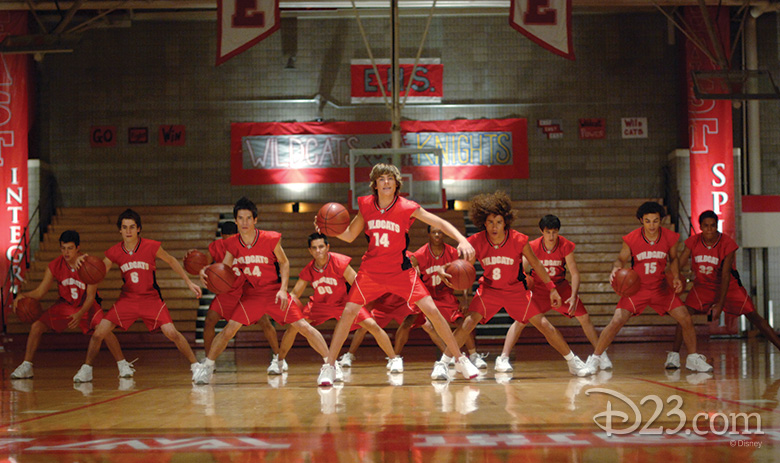 An unprecedented nine original songs from the High School Musical soundtrack broke onto Billboard's Hot 100 chart—with five of them in the Top 40. The duet "Breaking Free" made the largest jump in the 48-year history of the Billboard Hot 100, catapulting from No. 86 to No. 4 in just one week. The catchy "Get'cha Head in the Game" broke a 34-year-old record—making the biggest jump ever from the anchor position and soaring from No. 100 to No. 23.