Set after the fall of the Empire, "Ahsoka" follows the former Jedi knight Ahsoka Tano as she investigates an emerging threat to a vulnerable galaxy.
Andor, a tense nail-biting spy thriller created by Tony Gilroy, is set to arrive on Disney+ August 31, 2022. Diego Luna, reprising the role of rebel spy Cassian Andor from "Rogue One: A Star Wars Story," will be joined by a fantastic new cast that includes Stellan Skarsgård, Adria Arjona, Fiona Shaw, Denise Gough, Kyle Soller and Genevieve O'Reilly as Mon Mothma.
"Obi-Wan Kenobi" begins 10 years after the dramatic events of "Star Wars: Revenge of the Sith" where Obi-Wan Kenobi faced his greatest defeat—the downfall and corruption of his best friend and Jedi apprentice, Anakin Skywalker, who turned to the dark side as evil Sith Lord Darth Vader.
"The Book of Boba Fett," a thrilling Star Wars adventure teased in a surprise end-credit sequence following the Season 2 finale of "The Mandalorian," finds legendary bounty hunter Boba Fett and mercenary Fennec Shand navigating the galaxy's underworld when they return to the sands of Tatooine to stake their claim on the territory once ruled by Jabba the Hutt and his crime syndicate.
"Star Wars: The Bad Batch" follows the elite and experimental clones of the Bad Batch (first introduced in "The Clone Wars") as they find their way in a rapidly changing galaxy in the immediate aftermath of the Clone War. Members of Bad Batch—a unique squad of clones who vary genetically from their brothers in the Clone Army—each possess a singular exceptional skill that makes them extraordinarily effective soldiers and a formidable crew.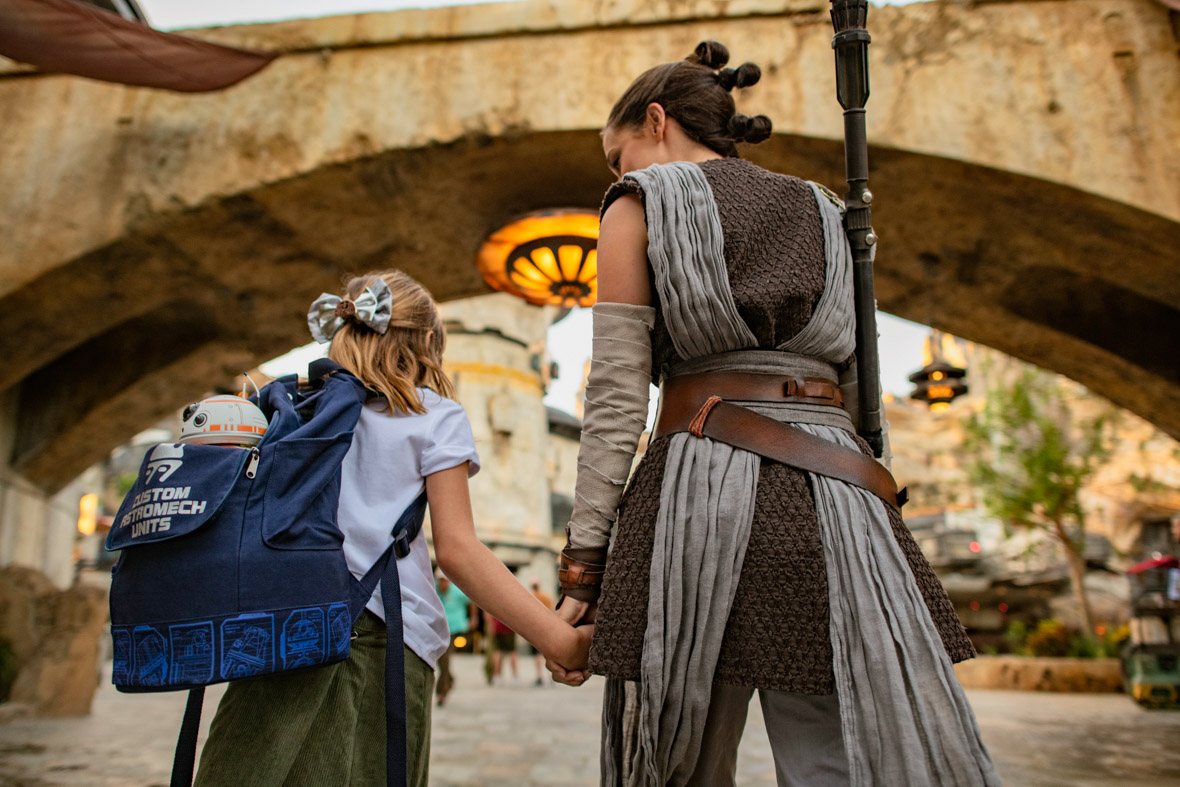 Live Your Star Wars Adventure

in a Galaxy Far, Far Away
Discover Star Wars: Galaxy's Edge at Walt Disney World Resort and the Disneyland Resort, where you can live out your own Star Wars story, fly the Millennium Falcon and explore a remote outpost where adventure awaits.
After the stories of Jango and Boba Fett, another warrior emerges in the Star Wars universe. "The Mandalorian" is set after the fall of the Empire and before the emergence of the First Order. We follow the travails of a lone gunfighter in the outer reaches of the galaxy, far from the authority of the New Republic.