By Jocelyn Buhlman
If you're a Disney fan, you're definitely familiar with Disney Legend Ming-Na Wen's work. Her debut was an iconic one—voicing Mulan in the 1998 film of the same name. If you're a Marvel fan, you've heard her voice in animated stories of Super Heroes and villains. Are you a Star Wars fan? (Fun fact—so is Ming-Na Wen!) You might have seen her in The Mandalorian or The Book of Boba Fett as the mercenary Fennec Shand… What we're getting at here is that no matter where you go in the worlds of Disney, you can probably find Ming-Na Wen there, bringing another fascinating character to life.
With the finale of The Book of Boba Fett debuting today on Disney+, fans of Wen's work can binge the entire series at once—but why stop there? Make it a Ming-Na Wen marathon with all of these Disney films and series where she lends her legendary talent.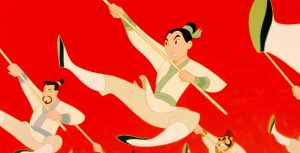 It all started with a brave woman who took her father's place in the Imperial Army. Wen gave Mulan her speaking voice in this beloved film, which recounts the story of one of China's greatest heroines.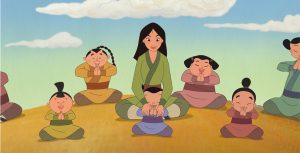 Wen returned to voice the iconic heroine in Mulan II, which follows the newly engaged Mulan on a mission to protect three princesses.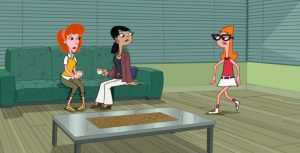 Most episodes of Phineas and Ferb showcase the hijinks of the titular brothers, along with their sister Candace's failed attempts to foil them. But sometimes—in a few episodes, at least—we also get to hear Ming-Na Wen! Wen voices Dr. Hirano, the mother of Candace's best friend, Stacy. You can hear her in episodes such as "Robot Rodeo" and "I Scream, You Scream."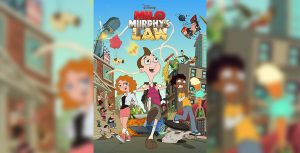 Time to receive some classified information: Wen voices the Bureau of Time Travel agent Savannah on the silly series Milo Murphy's Law. Rated "Time Traveler First Class," she journeys through time with her partner Brick, taking on missions with their special abilities.
Guardians of the Galaxy (series)
What do the episodes "Happy Together," "Gotta Get Outta This Place," "Long Distance Runaround" and "You Don't Own Me" all have in common? You can hear Ming-Na Wen voice a Marvel character! Phyla-Vell is a Kree Accuser tasked with the ultimate challenge: arrest the Guardians of the Galaxy!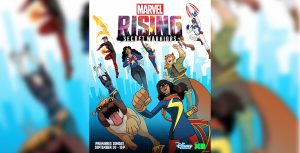 Marvel Rising: Secret Warriors and Marvel Rising: Heart of Iron
The Marvel Rising animated shorts unite young Marvel heroes like Ms. Marvel, Squirrel Girl and Ironheart in new adventures—but for every team of heroes, there needs to be a villain. Enter Hala, a Kree accuser voiced by Wen, who is determined to gain power by any means. The only way to stop this cosmically strong villainess is if the young Marvel heroes rise together to face the challenge!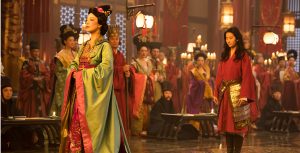 The live-action adaptation of the iconic heroine's story features Wen as the well-deserved "Esteemed Guest" in a cameo appearance, nodding to her original role as the speaking voice of Mulan in the animated film.
A long time ago in a galaxy far, far away… Ming-Na Wen brought to life the deadly mercenary Fennec Shand. Debuting in "Chapter 5: The Gunslinger" in The Mandalorian season one, her character's fate is left ambiguous at the end of the episode, when she lies abandoned on Tatooine with the shadow of a mysterious figure looming over her…
We find out in season two that the shadow belonged to no other than Boba Fett! The two bounty hunters team up, eventually agreeing to help Mando in his mission to rescue Grogu. At the end of season two, we discover that Shand and Fett returned to Tatooine to claim the throne that once belonged to Jabba the Hutt.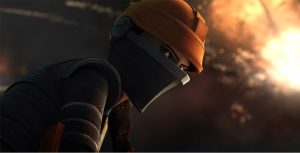 In a slightly longer time ago—28 years longer, to be exact—the events of Star Wars: The Bad Batch give us a peek at a younger Fennec Shand, voiced by Wen. Here, Fennec is working as a bounty hunter in pursuit of Omega, an unmodified female clone who has the genetic template of Jango Fett. Shand makes multiple attempts at capturing Omega in the episodes "Cornered" and "Bounty Lost."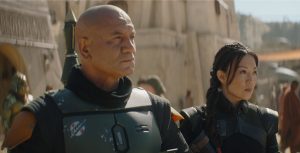 If you haven't been watching The Book of Boba Fett, now is the perfect time for a binge! The series, which shared its final episode today, follows Fett and Shand on Tatooine after their takeover of Jabba's empire. Can the duo reinvent themselves on the desert planet? Well… You better start that binge watch now to find out!