By Jocelyn Buhlman
Filming had finished for the day on the set of The Mandalorian, but the magic of Star Wars was only beginning. The crew—a Mos Eisley Cantina's worth of passionate Star Wars fans—waited, silently, almost as if they had all collectively sensed a disturbance in the Force. And then, he stepped out, for the first time in almost 10 years: Obi-Wan Kenobi.
"I walked into the dressing room and there was a sort of Obi-Wan-ish costume hanging up in the wardrobe that The Mandalorian's wardrobe department had put together," Ewan McGregor recalled. In his makeshift Jedi master robes, the actor walked out and greeted the cast and crew. "The set was crazy, because there's so many Star Wars fans in the crew, which was a new experience for me," he said. In that moment, everyone felt as if they were Luke Skywalker finally seeing Old Ben come out of hiding. Ewan McGregor was back in the Star Wars galaxy
Practically since the credits rolled on Star Wars: Revenge of the Sith, fans have been begging for a continuation on Obi-Wan's story, filling in from where Revenge of the Sith ends and Star Wars: A New Hope begins. When the news of Disney+'s Obi-Wan Kenobi series broke at D23 Expo 2019, fans everywhere rejoiced—and this week, they'll finally be able to see Obi-Wan's next steps in a galaxy far, far away.
Last week, McGregor, Mose Igram (Reva), and director Deborah Chow sat down to answer our grand inquisitions on the hotly anticipated series. Through the power of the Force… and, OK, mostly through their insightful answers, we were able to gather the most stellar facts and stories that they shared.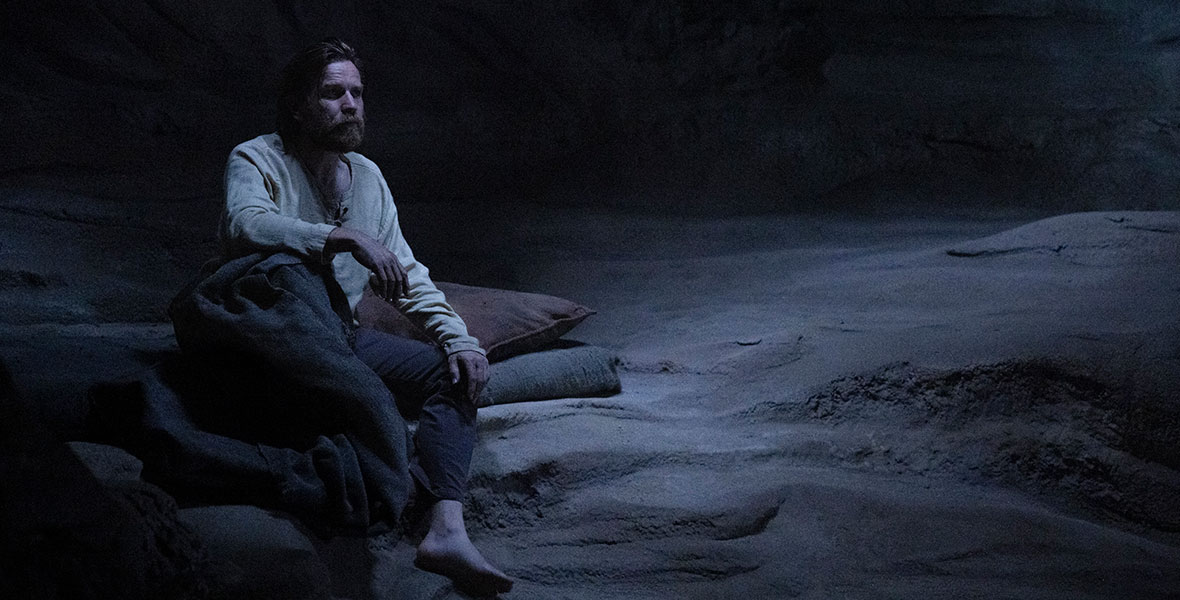 1. It took some practice for Ewan McGregor to do "the voice."
Since he first told Luke to "use the Force," Obi-Wan's voice has been embedded in the minds of Star Wars fans everywhere—so, naturally there was a lot of pressure on McGregor to nail the proper voice of his character, especially since he was bridging the gap between his original performance and Alec Guinness' Oscar®-nominated one. "I was doing a sort of vague English accent," McGregor explained, "and it wasn't really Obi-Wan's voice at all. And I thought, Oh dear, that's not very good. Luckily, we had months before we actually started shooting. So, I went back and did some homework with Alec Guinness and what I'd done before, in the original [prequel] films. Playing him felt totally like he'd always been there ready to come out any minute. But just his voice needed a bit of work."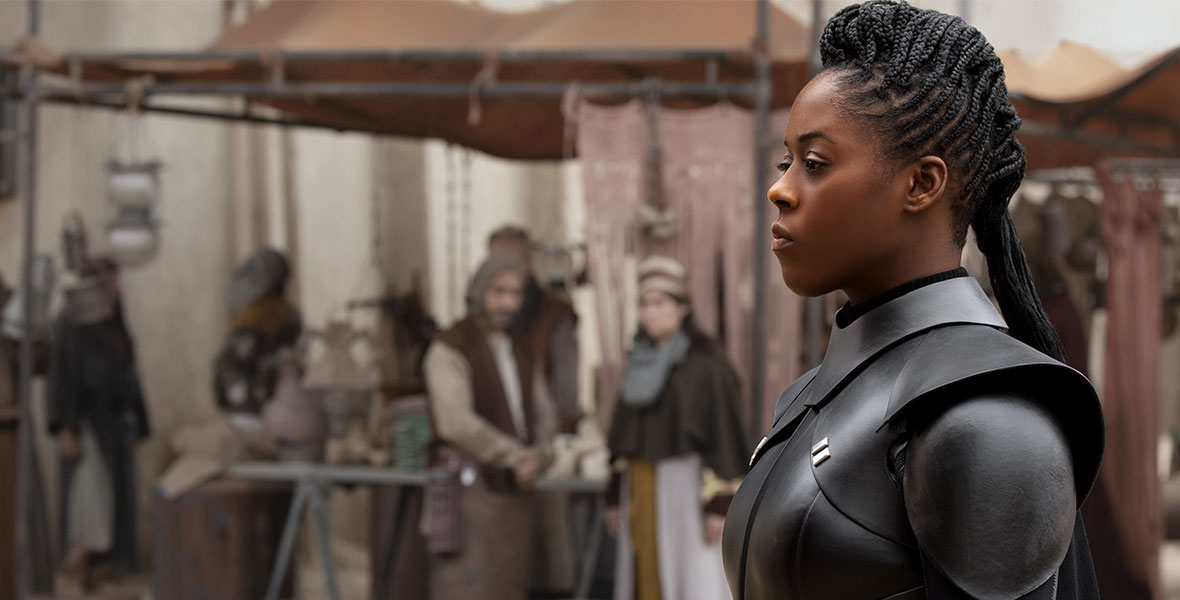 2. Moses Ingram was drawn to the "dangerous" nature of the series.
Newcomer Ingram plays Inquisitor Reva, an imposing figure working alongside Darth Vader himself. "It's fun to be bad," she said with a laugh. As one of the series' baddies, the aspect of the script that pulled her in the most was how it was "dangerous."
"That was the thing that attracted me the most," she explained, "realizing that it was edgy and fun and cool—I couldn't say no. I mean, it's Star Wars." She was surprised by the tone of the script. "From what I knew of Star Wars, I didn't realize it was that dangerous," Ingram added. "It felt dangerous, what I was reading—and I was like, 'Oh, I like this. I'm into this.'"
3. Ewan McGregor took inspiration from the "twinkle" in Alec Guinness' eye.
For the series, McGregor was faced with an all-new challenge: bridging the gap between his own performance from the prequel films and Guinness' performance originating the character in the original trilogy. "It all comes from Alec Guinness," he explained. "Alec Guinness had this wit behind his eyes all the time. He had a twinkle in his eyes. I always try and think of him."
One thing that helped—McGregor was no longer a plucky padawan himself. "Being closer to Alec Guinness in age was interesting," he said. "We find Alec Guinness' Obi-Wan as a solitary figure. He's living in the desert alone, I suppose, and my Obi-Wan now is just a bit closer to his."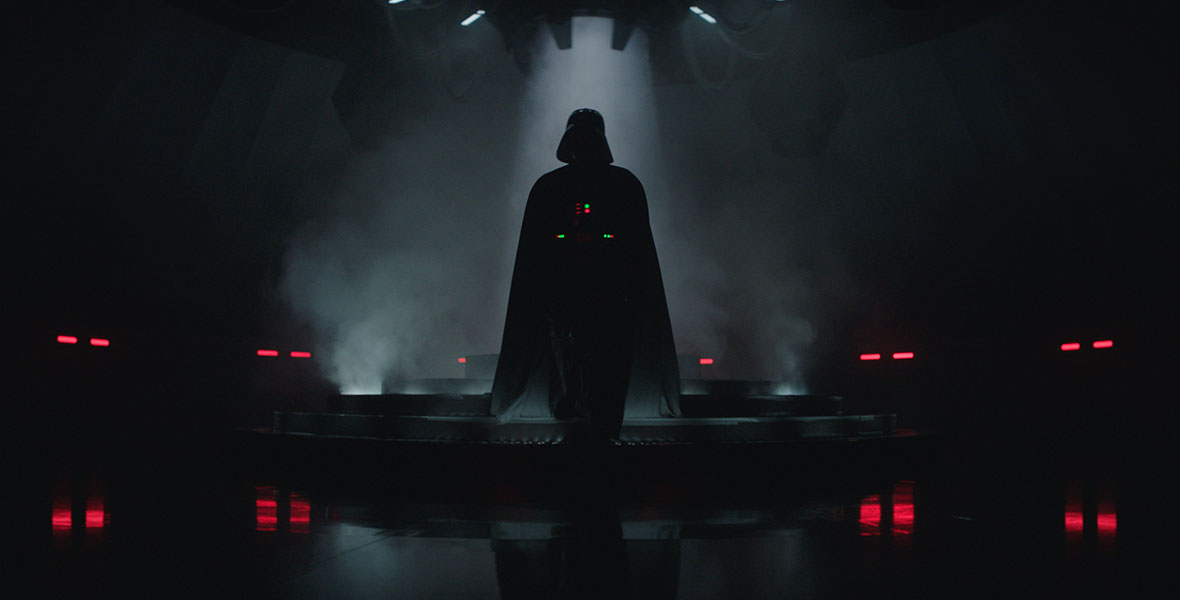 4. Reuniting with Hayden Christensen felt like no time had passed at all.
The only people more excited than the fans to see Obi-Wan and Anakin together onscreen again were the actors behind the characters! "I mean, we just were so close when we made Episode II and III," McGregor remembered of his time with Christensen. Once the prequels wrapped, the duo fell out of contact—so the Obi-Wan Kenobi series was the perfect excuse for the close friends to reunite. "It was really peculiar," he explained. "When we were acting together, it was really like some sort of time warp. Looking across at him on set was like the last 17 years didn't happen at all, you know?"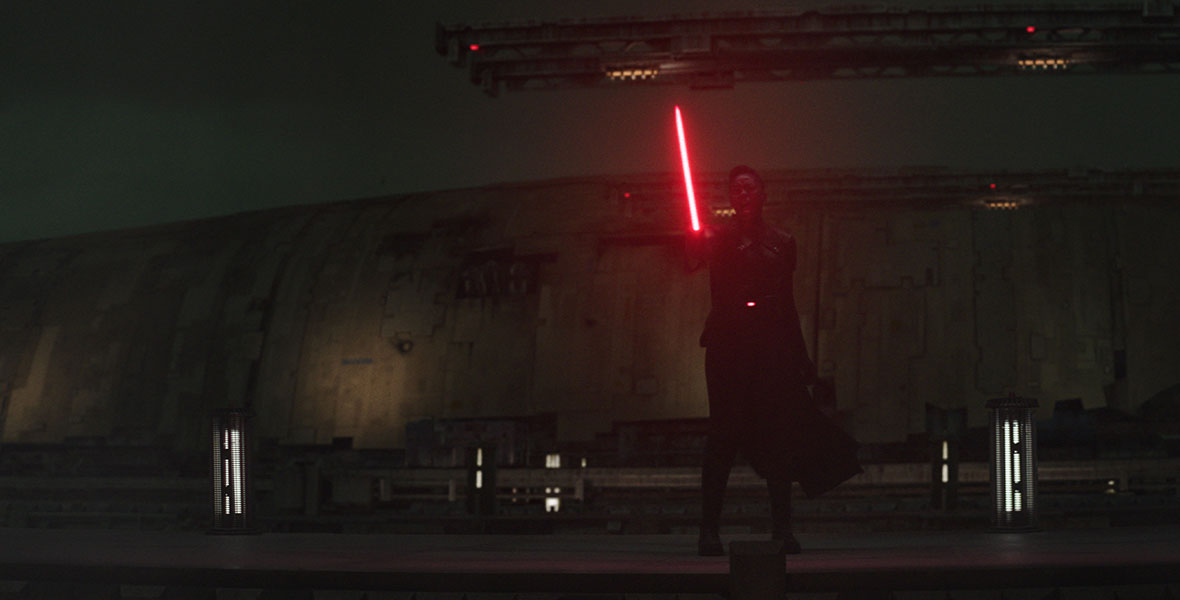 5. Yes, Ewan McGregor is still making the lightsaber noises.
While Christensen and McGregor were having a reunion years in the making, Ingram was a newcomer on set. Luckily for her, she had an epic way to bond with her costars: Lightsaber training! "It was a nice way to get to know each other," McGregor explained. "We started months before the shoot together in the fight gym. Our fight styles are very different, as they should be. So, I was over on one side doing my choreography and [Ingram was] on the other side, and we'd sort of try not to clash into each other. It was fun, though."
After McGregor let slip that he had trouble not making lightsaber sound effects during fight scenes in the prequels, everyone wants to know: Is he still making the noises?
"Everyone knows that you do it now," Ingram teased him.
"It's impossible not to," McGregor insisted. "And if you're not making them, you're doing it in your head."
6. There was an epic, new way to set the tone on set.
Ingram couldn't confirm if she heard McGregor making his infamous lightsaber noises on set, because Chow had an ingenious way of making sure the cast felt like they were properly in a galaxy far, far away. "We did play a lot of music when we did the action scenes, so the rest of us didn't know if you guys were doing [lightsaber noises]," Chow explained. "The big reason we did it is because the music obviously it brings the emotional component. And what John Williams has done has been so inextricably tied—it is Star Wars. If we put it on, all of a sudden I see Moses go like two inches taller and everybody responds to it."
"It was sick!" Ingram agreed. "We'd be stepping off the ship and the music would swell and you're just feeling like you're 10 feet tall. It's very, very cool."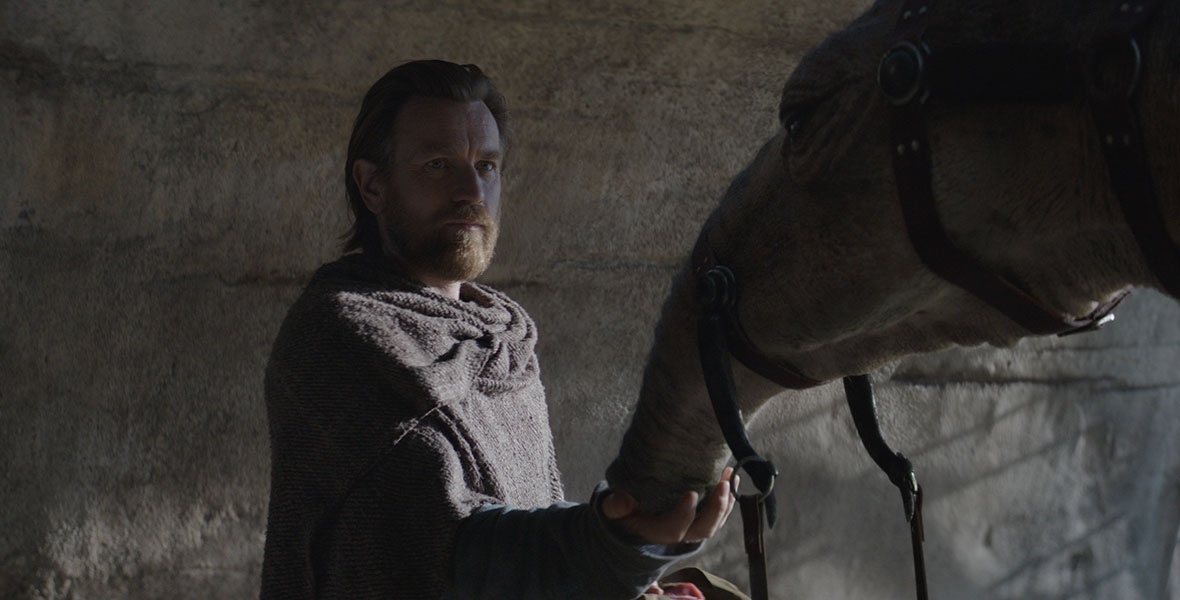 7. Deborah Chow was excited to explore Obi-Wan's character.
For most fans, thinking about Star Wars brings up the stories centered around the Skywalker family. For Chow, Obi-Wan Kenobi presented a different opportunity. "I was the most excited about getting the opportunity to do a character-driven story," she explained, comparing it to films like Logan, centered around a singular character. With six episodes on the horizon, we're going to get a lot of time with Obi-Wan. "You take one character out of a big franchise and then you really have the time to go a lot deeper with the character. To me, it seemed really exciting to get to do that in Star Wars."
8. The trio revealed their favorite Star Wars media.
For McGregor, there's only one movie that could be his favorite: "A New Hope," he said, "because it's the one the one that changed my life, I suppose, in many ways." Without the film that started it all, there would be no Obi-Wan Kenobi. But, that's not the only reason it's his favorite. "As a kid watching that movie—and when I hear the words Star Wars—I always think of C-3PO and R2-D2 going through the desert, through the sand. That's the first image."
Ingram couldn't help but pick the Star Wars series that is changing her life: "I'm going to cheat and say Obi-Wan Kenobi," she said, "because it's attached to now so many moments and memories in my life—similar to A New Hope for [McGregor]."
Chow cited a film that she not only loves, but that helped inspired her own Star Wars work: "One I think is really interesting, visually, is Rogue One. I was really looking a lot at the atmospheric sense in that and in a lot of the visuals in that [film]—which was pretty awesome."
The first two episodes of Obi-Wan Kenobi stream on Disney+ this Friday, May 27.