By Courtney Potter
This is the streaming guide you're looking for...
Now that Ewan McGregor's beloved Jedi is back in the new Disney+ limited series Obi-Wan Kenobi, we thought it only fitting to take a spin through some of McGregor's other works from around the worlds of Disney and 20th Century Fox.
Why not add some McGregor Madness to your "Obi-Wan Wednesdays" by taking in one of these works before the latest Obi-Wan Kenobi episode drops on Disney+ each week, now through June 22?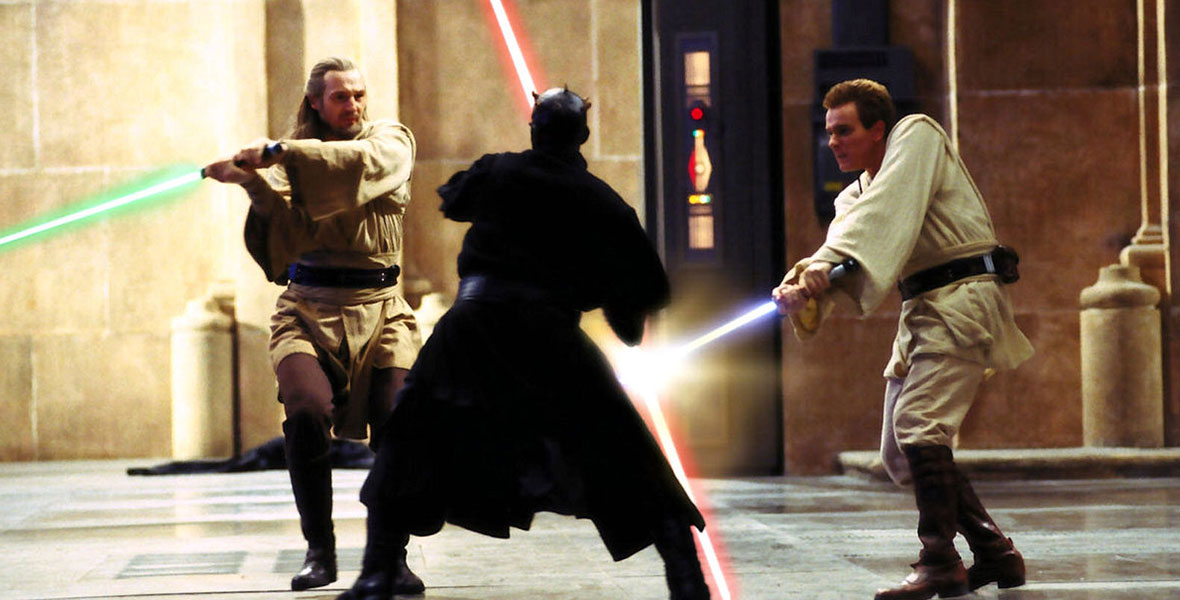 Star Wars: The Phantom Menace (Episode I) (1999)
It's the film that introduced McGregor as a younger Obi-Wan—a character fans had originally met in 1977's A New Hope (Episode IV) in the form of iconic actor Alec Guinness... In Episode I, we follow along as Jedi knights Obi-Wan and Qui-Gon Jinn (Liam Neeson) rescue Queen Amidala (Natalie Portman), ruler of a peaceful planet invaded by some very dark forces. As they escape, they meet one Anakin Skywalker (Jake Lloyd)—a child prodigy who happens to be unusually replete with the Force.
Moulin Rouge! (2001)
Set in bohemian Paris circa 1900, director Baz Luhrman's Moulin Rouge! (from 20th Century Fox) stars McGregor as Christian, an English poet who falls for Satine (Nicole Kidman), the tragic belle of the Moulin Rouge cabaret hall. (You realize Obi-Wan's romantic interest in the animated series The Clone Wars is also named Satine, right?) The film features several lavish musical numbers set to both well-known pop songs and original tunes, including the Golden Globe®-nominated "Come What May." FYI: You can watch Moulin Rouge! on Hulu with the optional Starz add-on.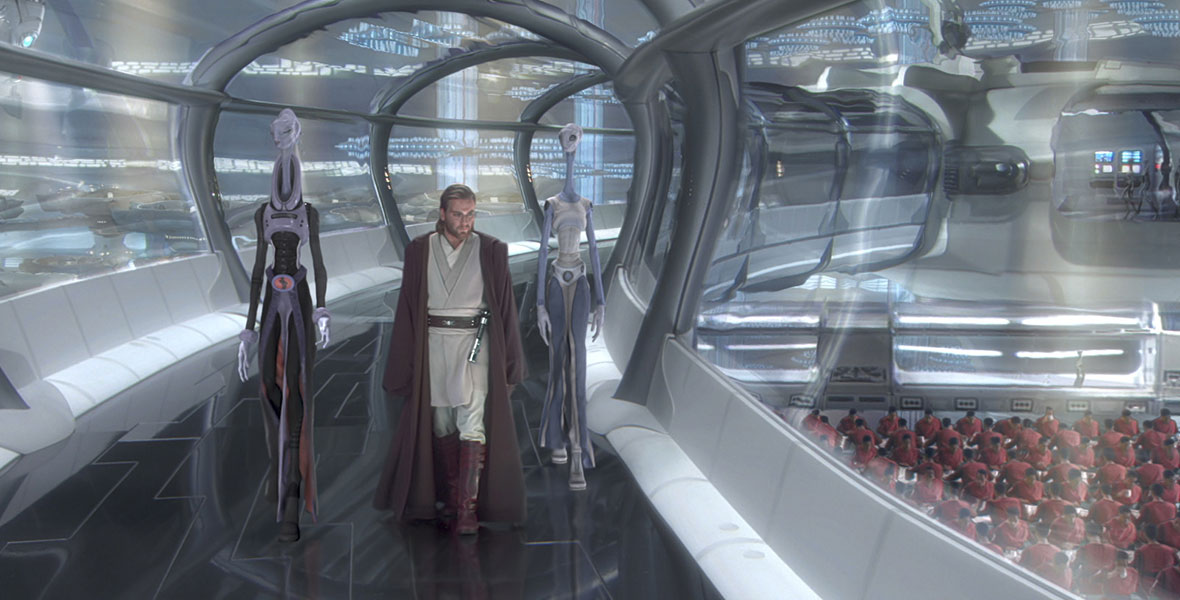 Star Wars: Attack of the Clones (Episode II) (2002)
Episode II finds Jedi apprentice Anakin (Hayden Christensen) assigned to protect now-Senator Amidala (Portman)—but in the meantime, he realizes his love for her is growing stronger... as is his dark side. At the same time, Obi-Wan (McGregor) discovers a secret clone army as the galaxy advances toward all-out war.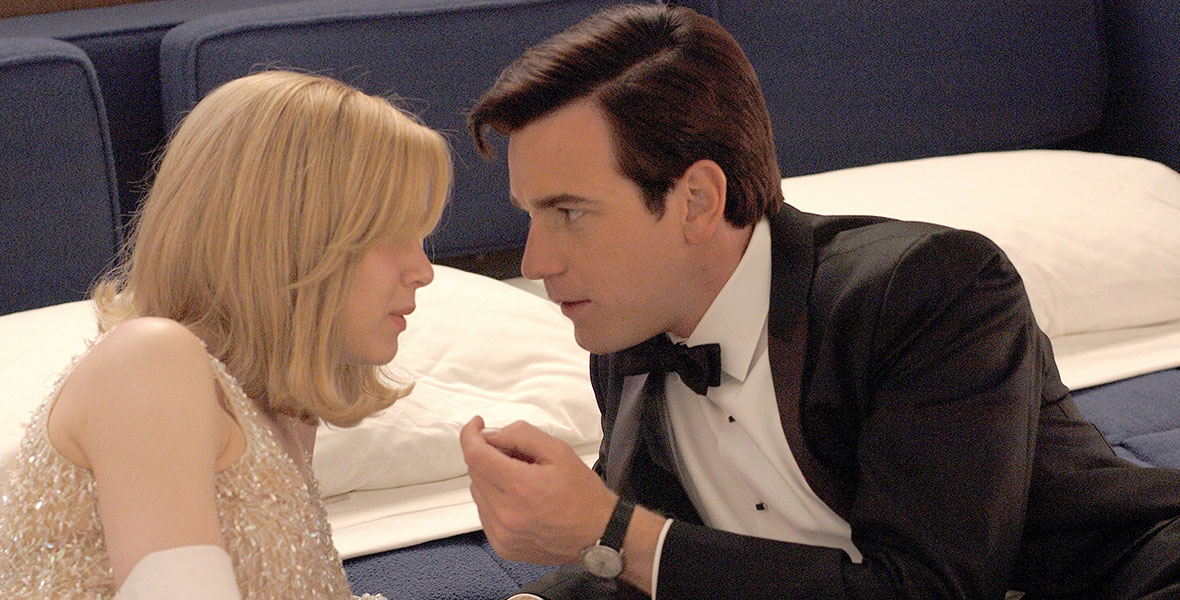 Down with Love (2003)
McGregor stars in this 20th Century Fox rom-com, set in the 1960s, as Catcher Block—a writer for (the fictional) Know magazine, and a notorious ladies' man, who vows to "expose" progressive women's author Barbara Novak (Renée Zellweger) for the "traditional girl" that she is... Much like the films Down with Love takes inspiration from, including Rock Hudson and Doris Day's Pillow Talk, lots of comedic hijinks ensue! FYI: You can stream Down with Love on Hulu with the HBO Max add-on.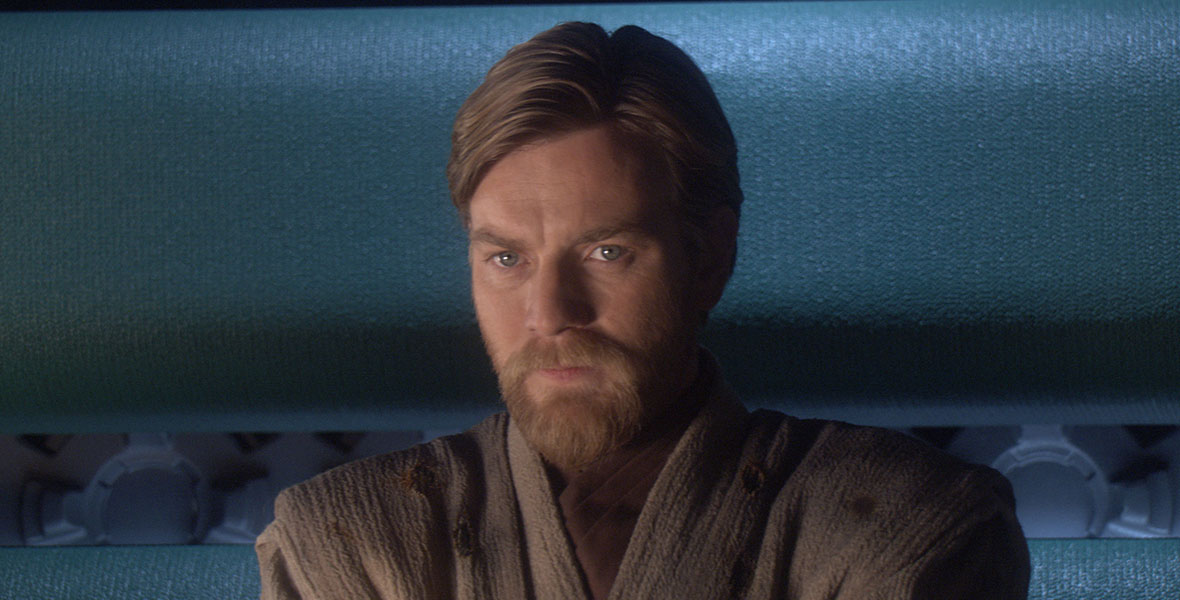 Star Wars: Revenge of the Sith (Episode III) (2005)
This particular trilogy wraps up as Clone Wars rage across the galaxy and a truly sinister Sith Lord seizes control of the Republic, corrupting Anakin (Christensen) and turning him into his dark apprentice, Darth Vader, in the process. Ultimately, Obi-Wan (McGregor) is Forced—see what we did there?—to confront his fallen friend in an epic lightsaber duel.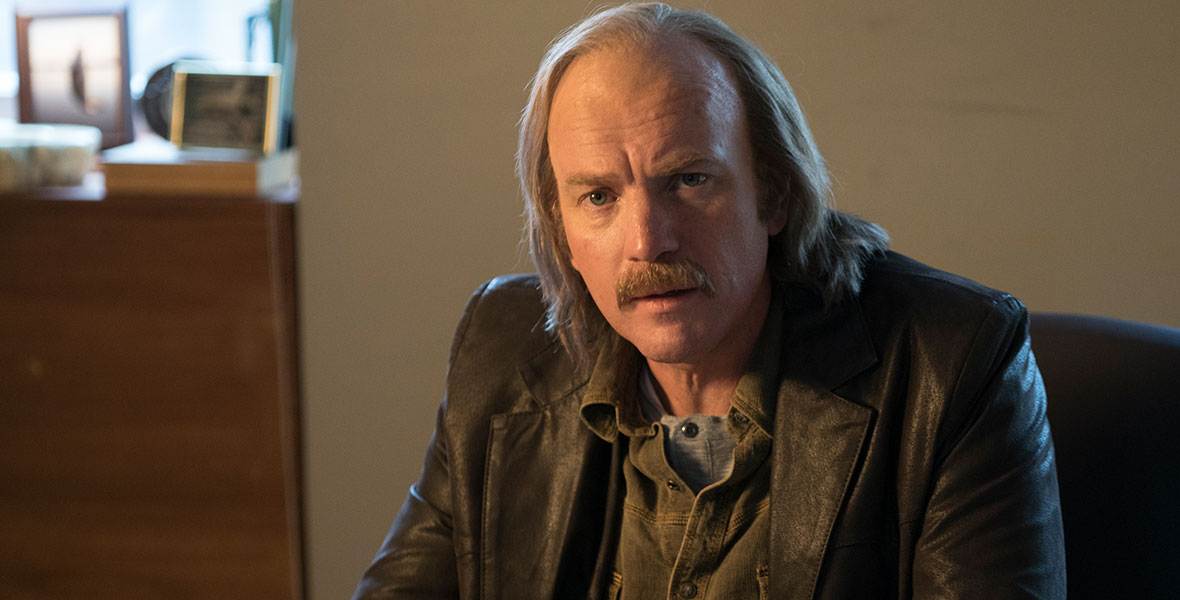 Fargo (Season 3) (2017)
McGregor starred in the third season of FX's anthology series, inspired by the 1996 film of the same name and set in the same fictional Midwestern universe. The year is 2010, and probation officer Ray Stussy (Ewan McGregor) and his parolee girlfriend Nikki (Mary Elizabeth Winstead) are dreaming of a better life. To that end, they attempt to steal a valuable vintage stamp from Ray's more successful older brother Emmit (also played by McGregor)—the self-proclaimed "Parking Lot King of Minnesota." Their plans, however, murderously backfire.
*Please note that this series is for mature audiences only.*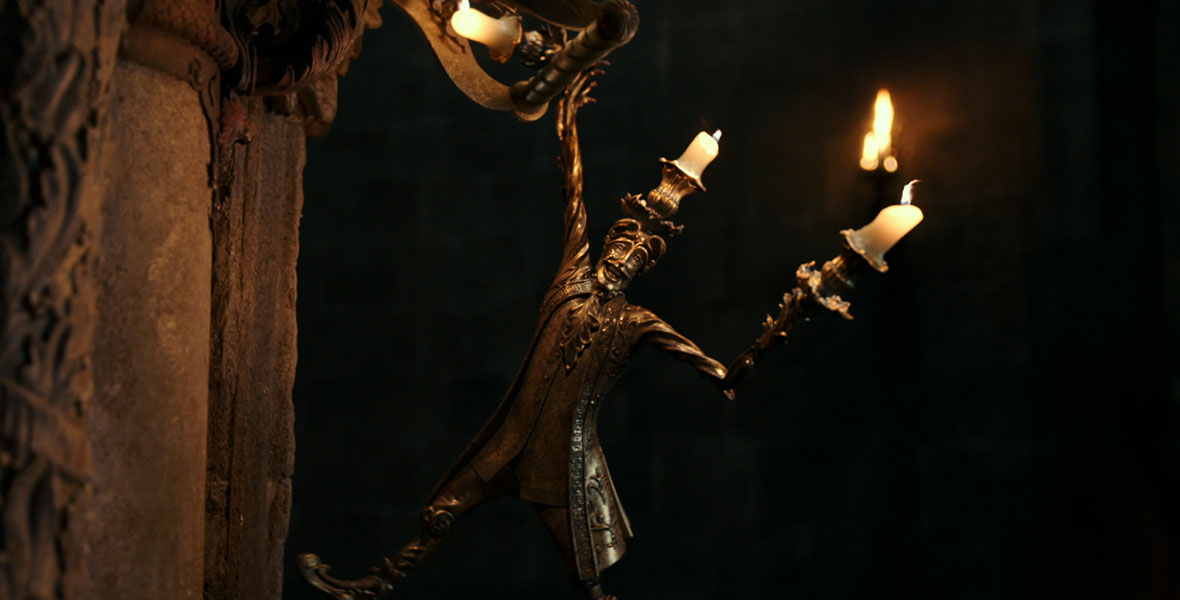 Beauty and the Beast (2017)
This live-action adaptation of Disney's 1991 animated classic costars McGregor as the voice of Lumiere, the charming maître d' for the Beast (Dan Stevens) who—because of the witch's curse—has been transformed into a candelabra. The film also stars Emma Watson as Belle, Luke Evans as Gaston, Josh Gad as LeFou, Kevin Kline as Maurice, and Emma Thompson as the voice of Mrs. Potts.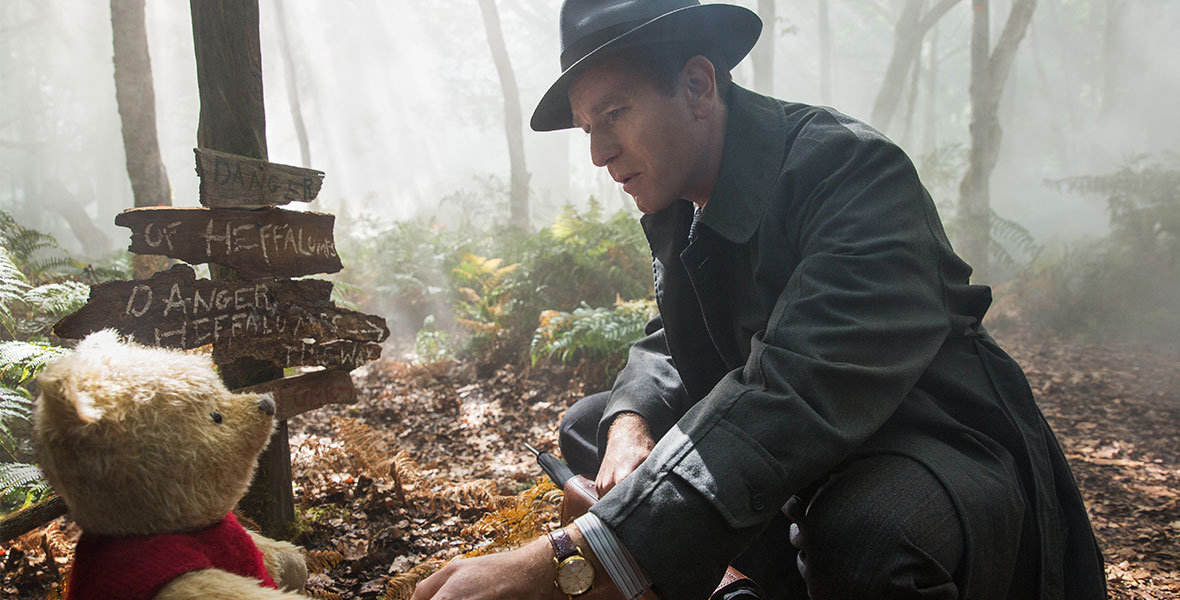 Christopher Robin (2018)
Ever wondered what happened to Winnie the Pooh's human friend after he left the Hundred Acre Wood? Such is the premise of Christopher Robin, starring McGregor as the now adult—and very career-minded—Christopher, living in hectic London with his wife and daughter. After a series of misadventures, it's up to Pooh, Tigger, Piglet, and all of Christopher's magical friends to remind him that "sometimes doing nothing leads to the very best something."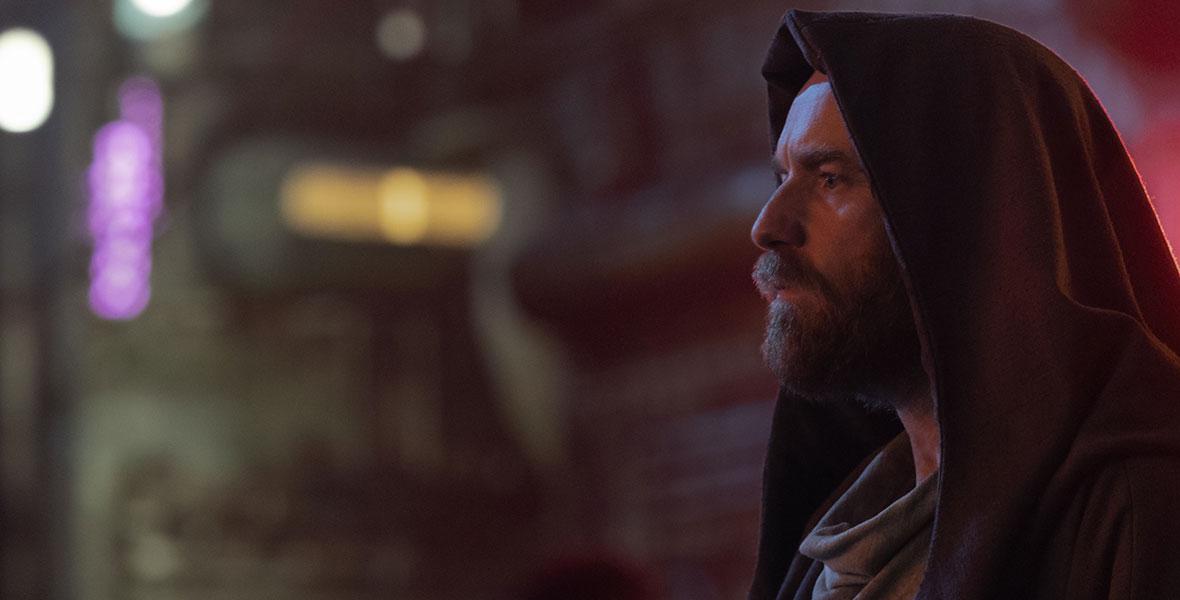 Obi-Wan Kenobi (2022)
The most recent entrant for this watchlist: The story of Obi-Wan Kenobi is set 10 years after the dramatic events of Star Wars: Revenge of the Sith... Joining McGregor and Hayden Christensen onscreen are Moses Ingram, Joel Edgerton, Bonnie Piesse, Kumail Nanjiani, Indira Varma, Rupert Friend, O'Shea Jackson Jr., Sung Kang, Simone Kessell, and Benny Safdie. New episodes drop every Wednesday!