By Courtney Potter
Take a peek behind the scenes of Thor's latest adventures, and read up on the newest way to watch your favorite Disney TV shows… See more, along with other news from around Disney, in this week's news briefs!
Coco Soundtrack to Feature Original Songs & Traditional Mexican Sounds
Disney•Pixar's Coco is gearing up to bound into theaters this November—and that means its soundtrack is just about ready for its gran estreno (that's "big premiere" in Spanish). The film features an original score from Oscar®-winning composer Michael Giacchino (Up), a song by Oscar winners Kristen Anderson-Lopez and Robert Lopez (Frozen), and additional songs co-written by Germaine Franco and co-director and screenwriter Adrian Molina.
Composer Giacchino worked with Franco to realize an engaging and specific sound—and together, they explored a wide array of Mexican instrumentation in the score, including a guitarrón, folkloric harp, a quijada, sousaphone, charchetas, jaranas, requintos, marimba, trumpets, and violins. Coco's score was recorded in August featuring a whopping 83-piece orchestra. Plus, Grammy®-winning singers Miguel and Natalia Lafourcade are teaming up to record the end-credit version of the film's signature song "Remember Me"; other original tunes include "Un Poco Loco" (a song in the son jarocho style of Mexican music), "The World es Mi Familia," "Everyone Loves Juanita," and "Proud Corazón."
Also part of the film's musical team is consultant Camilo Lara of the music project Mexican Institute of Sound. Coco's soundtrack is set for release from Walt Disney Records on November 10, with the physical CD now available for pre-orderhere.
Save the Date!
Be sure to mark these upcoming Disney events on your calendar:
October 15, 2017


D23 Member-Exclusive Shopping Event at Disney Store in Century City, California


October 29, 2017


D23's Spooky Screening Series: Halloweentown on The Walt Disney Studios Lot


November 17, 2017


Lunch with a Disney Legend: Russi Taylor


November 18, 2017


D23's Magical Screening Series: The Many Adventures of Winnie the Pooh in Florida


November 18, 2017


Mickey's of Glendale—Orlando Shopping Event


November 18, 2017


The Official Walt Disney Studios Tour—Presented by D23


December 6, 2017


D23's Holidays in Hollywood


December 10, 2017


D23's Light Up the Season


February 2, 2018


D23 Member Night at Disney's Aladdin at the Hollywood Pantages Theatre
Parks


August 25 and 29, September 1, 7, 10, 12, 15, 17, 19, 22, 24, 26, and 29; October 1, 3, 5, 6, 9, 10, 12, 13, 15, 17, 19, 20, 22, 24, 26, 27, 29, and 31; November 1




Mickey's Not-So-Scary Halloween Party at Magic Kingdom Park




August 31-November 13, 2017




Epcot Food & Wine Festival




September 15–October 31, 2017




Halloween Time at the Disneyland Resort




September 20, 22, 25, 27, 29, October 3, 6, 10, 13, 17, 20, 24, 27, 31




Mickey's Halloween Party at Disneyland Park




November 10–January 7




Holidays at the Disneyland Resort




December 16


Star Wars: Galactic Nights returns to Disney's Hollywood Studios


2019


Star Wars-Themed Lands Opening at Disneyland and Walt Disney World



Studios




November 3, 2017


Thor: Ragnarok opens in theaters


November 22, 2017


Coco opens in theaters


December 15, 2017


Star Wars: The Last Jedi opens in theaters


Television




October 19–31, 2017




Freeform's 13 Nights of Halloween




November 2017


Big Hero 6 The Series Premieres on Disney XD
Behind-the-Scenes Fun with Marvel Studios' Thor: Ragnarok
Last Thursday was pretty special—and do you know why? Because it was #Thorsday—and Marvel Studios celebrated by releasing a brand-new, behind-the-scenes featurette about Marvel Studios' Thor: Ragnarok! Don't worry; if you missed it the first time around, take a gander at all the Asgardian fun, above.
Hear from stars Chris Hemsworth and Mark Ruffalo—as well as director Taika Waititi—about what makes this particular installment of Thor's adventures so unique. (We're particularly excited to see the Hulk's more humorous side.) And if you haven't already, mark those calendars… Thor: Ragnarok premieres November 2 at a cineplex near you!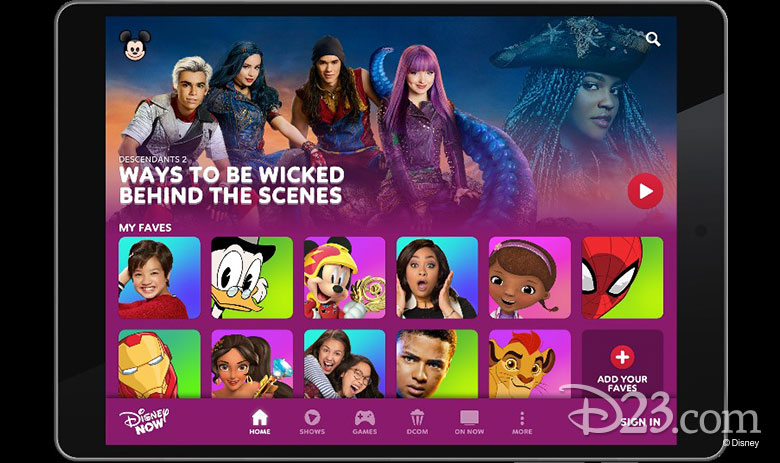 Watch Favorite Shows in One Place with DisneyNOW
Awesome news for fans of Disney Channel, Disney XD, and Disney Junior: Disney recently launched DisneyNOW, an app that consolidates the three previous WATCH streaming platforms into one convenient package! Read our rundown of the app's cool features right here.
New Star Wars Forces of Destiny Trailer… Next Special October 29!
We're big fans of October—it's a month that means beautiful fall foliage, pumpkin everything, Halloween parties… and in the case of this particular October, new stories from the world of Star Wars! Star Wars Forces of Destiny is a collaboration between the good folks at Disney and Lucasfilm, and it explores the untold stories that helped shape the circumstances of several beloved Star Wars characters—including Rey, Jyn Erso, Princess Leia, Padme Amidala, Sabine Wren, Ahsoka Tano, and more. Featuring a total of eight never-before-seen installments, this month's two new half-hour TV specials on Disney Channel showcase compilations of the popular animated shorts. Besides the aforementioned characters, the installments will also include appearances by Han Solo, Finn, Maz Kanata, and many others. Take a look at the latest trailer for Star Wars Forces of Destiny, above.
And the best part? Talent from across Star Wars films and animated TV series reprise their roles—including Daisy Ridley, John Boyega, Lupita Nyong'o, Felicity Jones, Tiya Sircar, Ashley Eckstein, Vanessa Marshall, Catherine Taber, and Matt Lanter. The first installment of the specials aired earlier this week, but the next one will debut October 29 at 8 p.m. ET/PT on Disney Channel. As Yoda might say, "Miss it, you shouldn't… "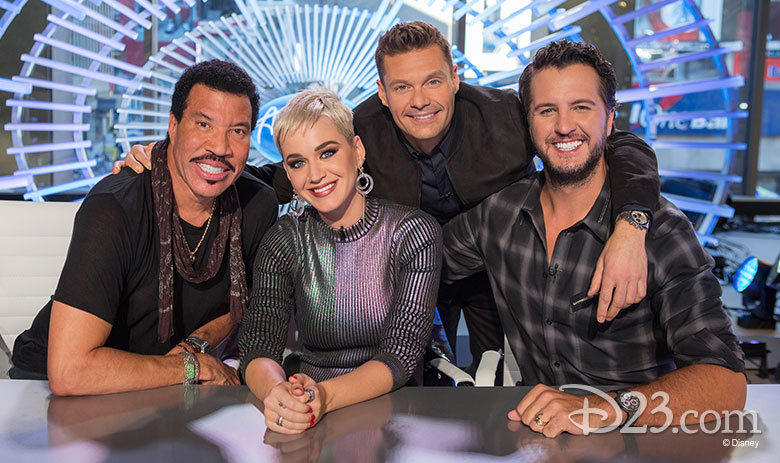 Luke Bryan and Lionel Richie Join Judges Panel on ABC's American Idol
Cue the lights and theme song: The judges' table on ABC's upcoming American Idol is now complete! Joining previously announced judge Katy Perry are country superstar Luke Bryan and pop music legend Lionel Richie; Ryan Seacrest returns as host of the series, and the entire panel made their debut appearance on ABC's Good Morning America this very morning…
"I'm excited at the chance to help some deserving artists reach their dreams," Bryan recently said. "To be in a position in my career to help facilitate this along with the other judges is just a complete honor. It's gonna be a blast!" And Richie agrees: "I am very excited to be joining Katy, Luke, and Ryan on American Idol… As a singer, songwriter, and producer, I feel I can bring a great deal of experience to the table. It's going to be so much fun."
Some fun facts for Idol fans: When American Idol debuted in the U.S., the series revolutionized TV, pioneering the reality-competition genre and holding an incredible record for being the highest-rated series for nearly a decade! And now, the search for the next great music superstar comes to ABC… Look for the series premiere later in the 2017–18 television season.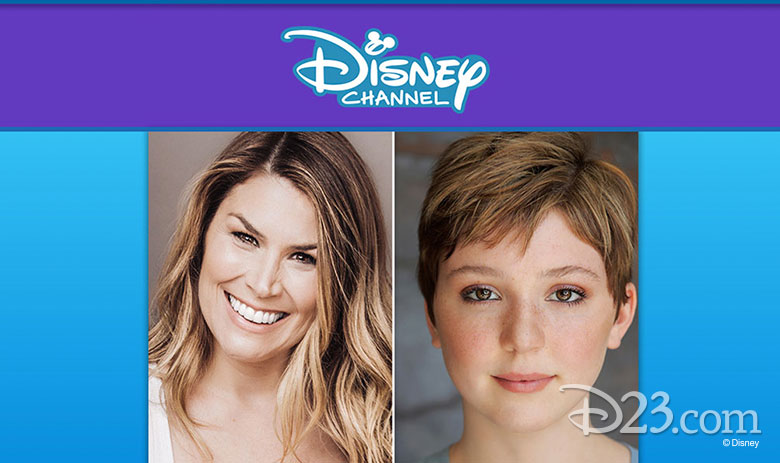 Freaky Friday Musical Becomes Disney Channel Original Movie
Longtime Disney favorite Freaky Friday (based on the novel by Mary Rodgers) has delighted fans—on the big and small screens, as well as the musical theater stage—for decades. And now the story's recent musical adaption is set to premiere as a Disney Channel Original Movie in 2018! Read more about it here.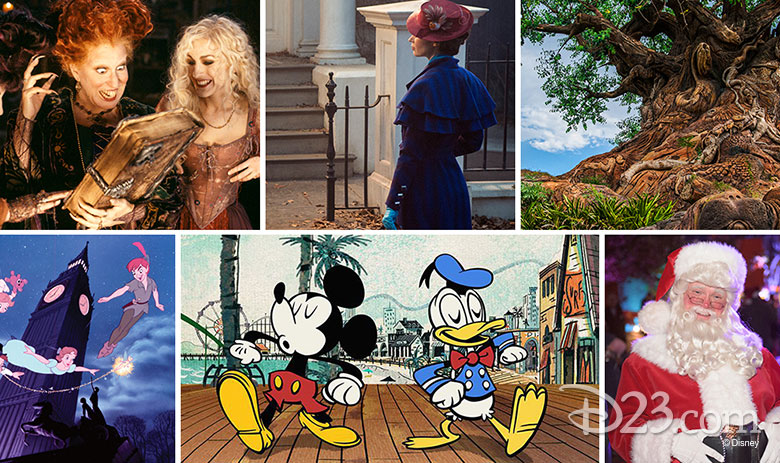 D23 Announces Fabulous 2018 Lineup of Events
Outside of the holidays, this is really the "most wonderful time of the year"—when D23 announces its upcoming slate of ridiculously cool programming across the country. And 2018 is chockablock with incredible experiences… D23 nights at Broadway's Frozen in New York City and the national tour of Aladdin in Hollywood? Check! D23 Members visiting Walt Disney World Resort's new Toy Story Land and Disneyland Resort's new Pixar Pier? Indeed! Take a gander at the lineup and mark those calendars, fans and friends.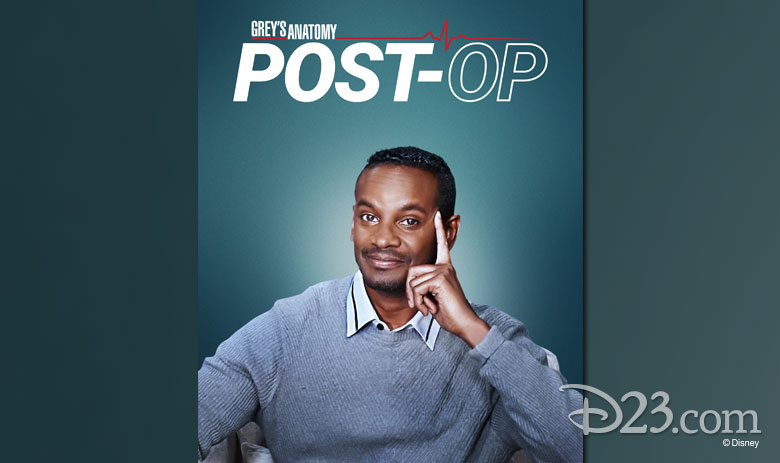 Grey's Anatomy Celebrates 300th Episode with New Digital Series
When a groundbreaking TV show like ABC's Grey's Anatomy celebrates its whopping 300th episode, that's more than enough reason to celebrate big—and ABC plans to do just that with a brand-new digital series! Grey's Anatomy: Post-Op, hosted by Gordon James (who plays Nurse Gregory on the show), is a six-part web series from ABC Digital Studios; each week, leading up to Episode No. 300, Gordon will be joined by special guests—including cast, writers, producers, and various crew member—as they look back at over a decade's worth of memorable moments. Each new episode will offer a behind-the-scenes look at some of the most iconic scenes of the series… as well as an exclusive sneak peek into upcoming episodes from this record-breaking 14th season!
The series goes live this week—on Wednesday, October 4, at 10 a.m.—on ABC.com and the ABC app. Find out more by visiting the show's website at lovegreys.com.