By Beth Deitchman
On June 16, 2016, Shanghai Disneyland first opened its gates, welcoming guests from mainland China and all around the world to a theme park that's authentically Disney and distinctly Chinese. From its centerpiece, the majestic Enchanted Storybook Castle—the largest Disney castle ever built—and innovative attractions like TRON Lightcycle Power Run and Pirates of the Caribbean: Battle for the Sunken Treasure, to the unbelievable detail you'll find throughout Shanghai Disney Resort, this is an extraordinary destination like no other.
It's no wonder that Shanghai Disney Resort has had an extraordinary inaugural year, a year filled with spectacular celebrations, monumental milestones, and, of course, Disney magic. D23 looks back on a year of memories from Shanghai Disney Resort's phenomenal first year, as we anticipate the magic still to come in the resort's boundless future.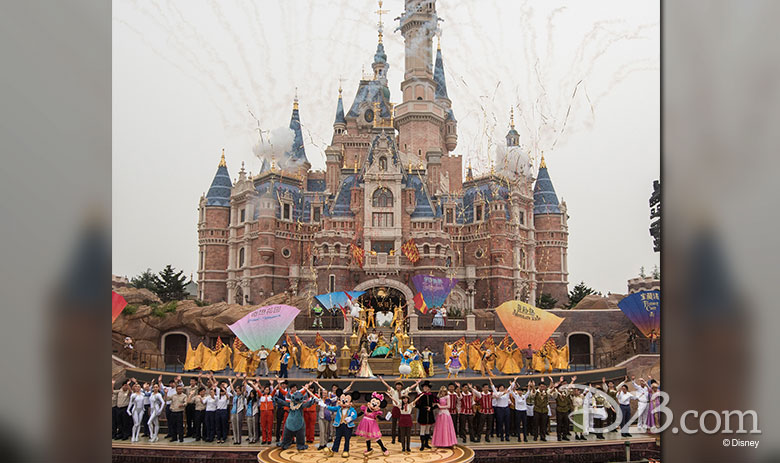 1. A Grand Opening
"To all who come to this happy place, welcome." These iconic words, first spoken by Walt Disney when he opened Disneyland in 1955, are inscribed on Shanghai Disneyland's dedication plaque, as well. It was drizzling when the unforgettable grand opening ceremony began—a sign of good luck, joked Vice Premier of China Wang Yang—but guests' spirits couldn't have been brighter. After greeting the crowd in both Mandarin and English, Disney Chairman and CEO Bob Iger said, "Together we have created an extraordinary destination, a magical place unique in all the world, where East meets West, the past meets the future, and anything is possible for those who believe. It is our sincere hope that this spectacular place will inspire wonder and create joy for the people of China for generations to come." The ceremony ended in spectacular Disney fashion, featuring a ribbon-cutting, fireworks, and a festive performance that included dancers dressed in the colors of the Chinese flag—red and gold—and beloved Disney characters such as Mickey and Minnie, Baymax, and Duffy the Disney bear. It was a fantastic start to a fan-tastic first day.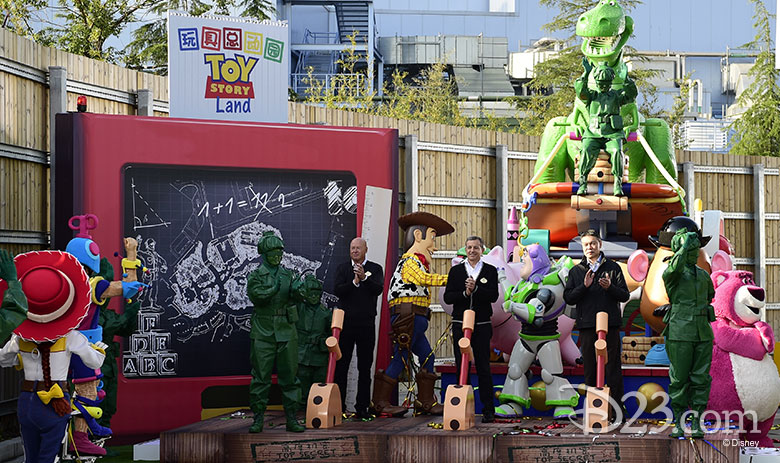 2. Toy Story Land Announced
The first post-opening expansion for Shanghai Disneyland was announced just a few months after the park opened. In November 2016, Bob Iger joined (above, L-R) Walt Disney Parks and Resorts Chairman Bob Chapek and Shanghai Shendi Group Chairman Fan Xiping to celebrate breaking ground on Toy Story Land, which will feature three attractions and a themed character greeting area when it opens in 2018.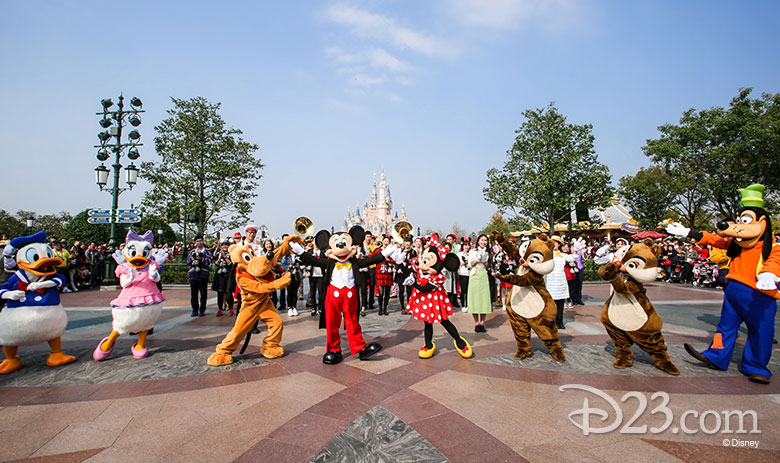 3. A Special Birthday Visit
Disney fans love celebrating their birthdays with a trip to a Disney park, and Mickey Mouse is no different. Mickey's birthday festivities included a visit to Shanghai Disney Resort, where Disney characters, cast members, and guests helped the big cheese enjoy the happiest birthday on Earth.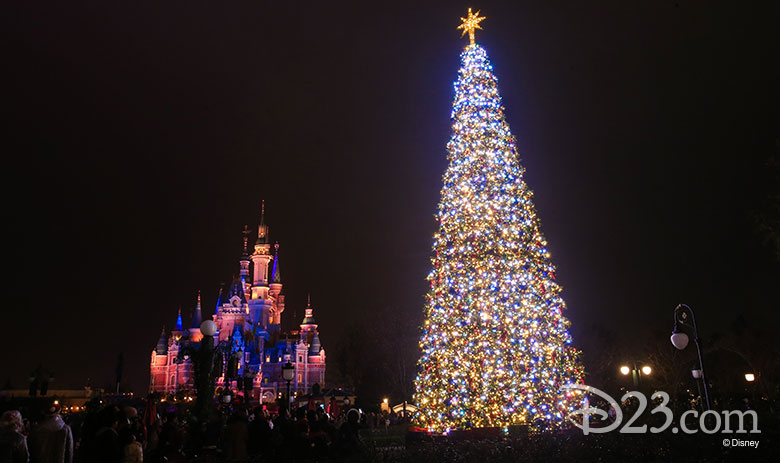 4. Shanghai Disney Resort's First Holiday Season
The resort was a holiday wonderland last winter, with dazzling décor, holiday treats and eats, and a nightly tree-lighting ceremony at the resort's Gardens of Imagination.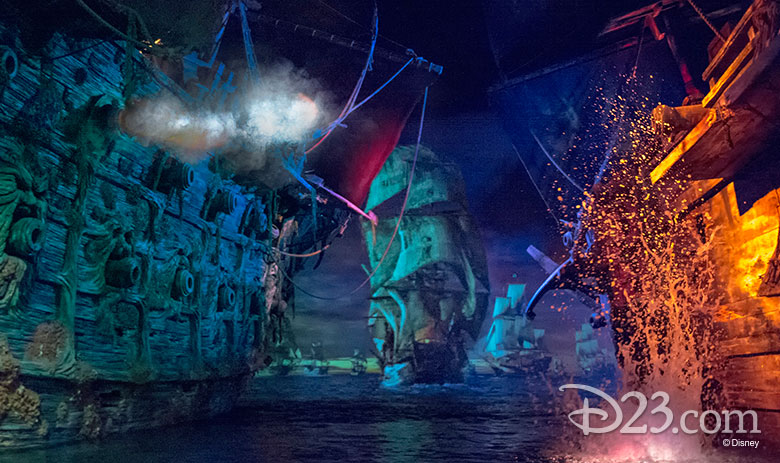 5. Shanghai Disney Resort's Innovative Attractions and Entertainment Recognized
A pirate's life has never quite felt like it does at Shanghai Disneyland's Treasure Cove, where guests can experience Pirates of the Caribbean: Battle for the Sunken Treasure—an innovative iteration of the classic Disney attraction. The groundbreaking attraction has been honored by the Themed Entertainment Association (TEA) and the Visual Effects Society; and industry organizations have also singled out Soaring Over the Horizon, the Mickey's Storybook Express parade, and Ignite the Dream—A Nighttime Spectacular of Magic and Light.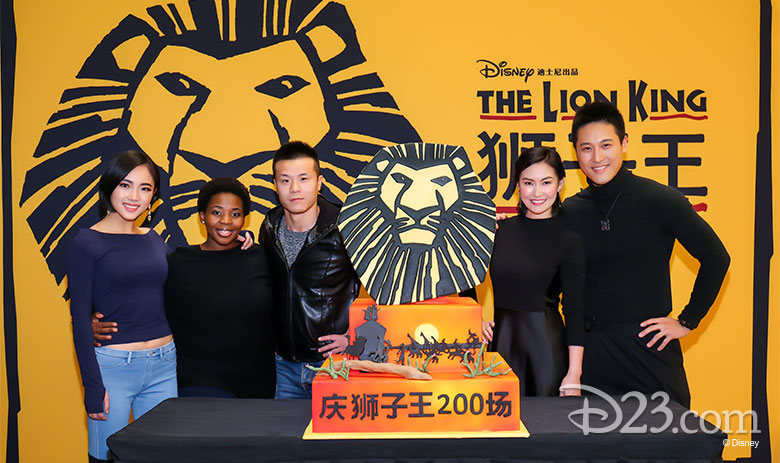 6. A Milestone Performance
In December, the cast and creative team of The Lion King celebrated the Mandarin production's 200th performance at the Walt Disney Grand Theatre in Disneytown. Actors posed for a post-curtain-call selfie—including the entire audience for posterity—in honor of the milestone. The musical is now one of the most popular and longest-running Broadway shows in China.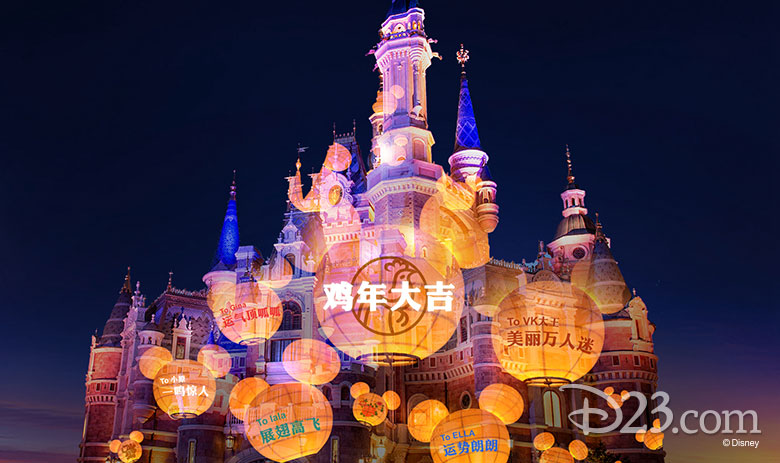 7. The Resort Marks its First Chinese New Year
Shanghai Disney Resort ushered in the Year of the Rooster in grand style, celebrating its first Chinese New Year with a variety of special events and offerings, as well as festive decorations, holiday-themed merchandise, and special menus. Each morning throughout the holiday, Mickey Mouse led a special drum ceremony, for luck and good fortune, while in the evenings guests enjoyed a special New Year blessing projected onto Enchanted Storybook Castle.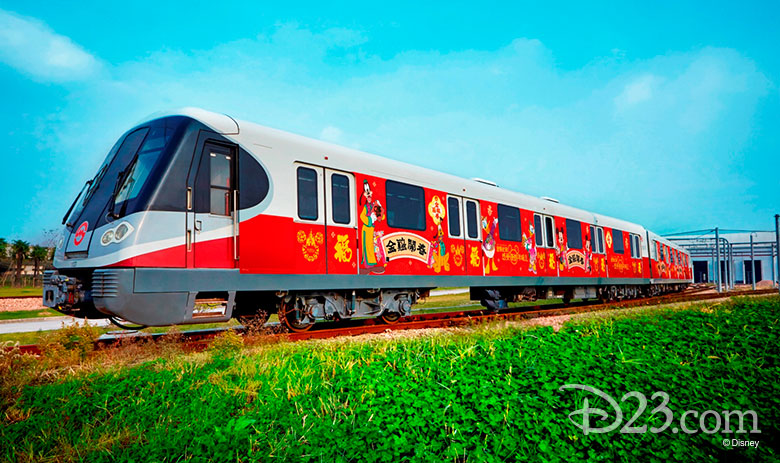 8. All Aboard!
Spring was sprung in a new and magical way on the Shanghai Metro Line 11, which featured four trains that were customized with seasonal and classic Disney elements, both inside and out.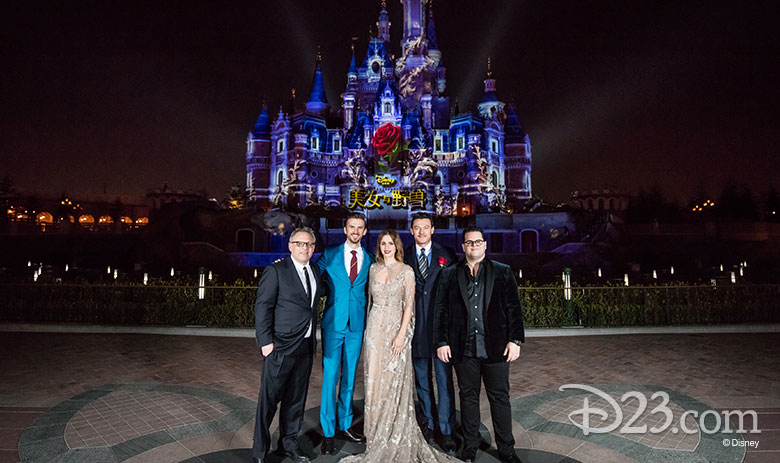 9. Shanghai Disney Resort Invites the Stars of Beauty and the Beast to "Be Our Guest"
Emma Watson (Belle), Dan Stevens (Beast), Luke Evans (Gaston), Josh Gad (Lefou), and director Bill Condon brought the tale as old as time to Disney's newest resort in February, when the resort's Walt Disney Grand Theatre hosted the Chinese premiere of Disney's live-action Beauty and the Beast.
10. A Tradition Continues…
On April 23, guests of Shanghai Disney Resort participated in a beloved Disney parks tradition as the resort hosted its first-ever Pin Trading Fun Day. Eight limited-edition pins and 12 new Hidden Mickey pins debuted in honor of the occasion that dates back to the Millennium Celebration at Walt Disney World Resort in 1999.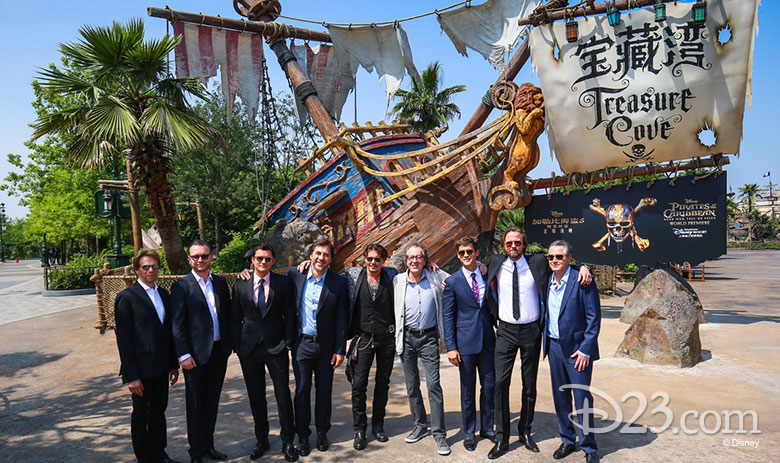 11. Ye Come Seeking Adventure and Salty Old Pirates?
A special band of pirates sailed into Shanghai Disney Resort on May 11 for the world premiere of Disney/Jerry Bruckheimer Films' Pirates of the Caribbean: Dead Men Tell No Tales at the Walt Disney Grand Theatre in Disneytown. Cast members Johnny Depp, Orlando Bloom, Geoffrey Rush, Javier Bardem, and Brenton Thwaites; directors Joachim Rønning and Espen Sandberg; and producer Jerry Bruckheimer traveled to Shanghai for the red-carpet event.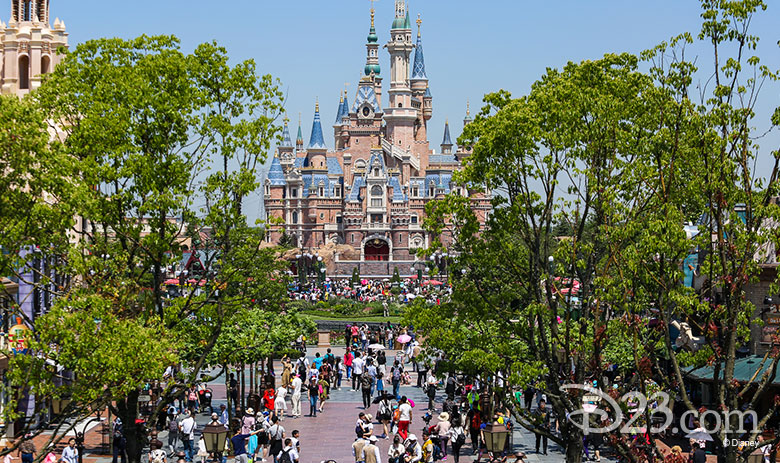 12. A Magical Milestone
Shanghai Disney Resort celebrated China's National Tourism Day on May 19 with the announcement that Shanghai Disneyland had recently welcomed its 10 millionth guest—reaching that historic threshold in less than 11 months. A month-long first anniversary celebration kicked off that same day, and culminates tomorrow with an unforgettable magical moment at Enchanted Storybook Castle.
It's been a year to remember for the resort that, as its dedication plaque reads, "was created for everyone, bringing to life timeless characters and stories in a magical place that will be a source of joy, inspiration and memories for generations to come."