By D23 Team
It's been an exciting year to be a Disney fan, and an even more awesome year to be a D23 Member! Take a look at a few 2017 D23 highlights below––we'll see you in the new year with even more magic!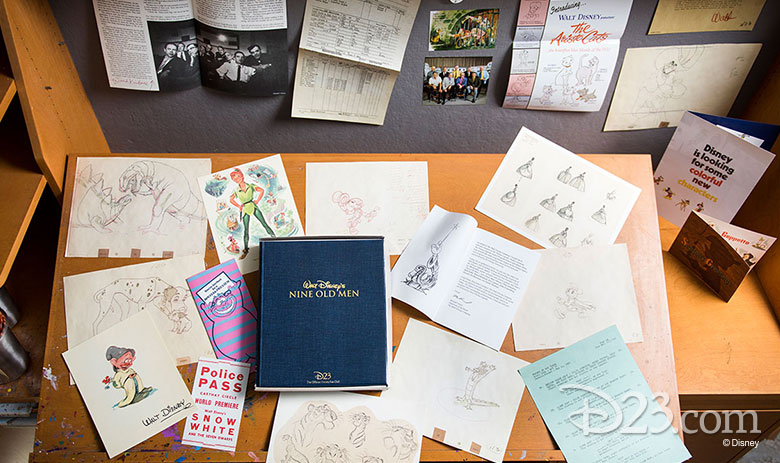 January: Walt Disney's Nine Old Men
After taking D23 Gold Members behind the desk of Walt Disney in 2016, the 2017 D23 Gold Member gift highlighted the unparalleled talent of Walt Disney's Nine Old Men of animation, with artful reproductions of items representing their storied careers with The Walt Disney Company.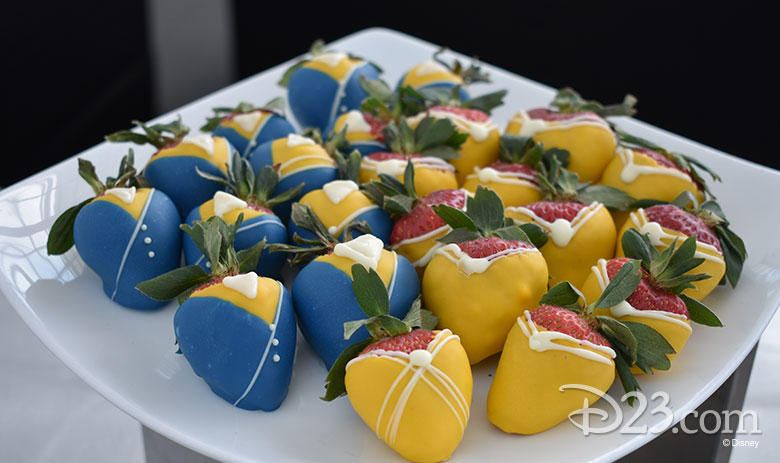 March 8: Celebrating a tale as old as time
A day before the world fell in love with this "tale as old as time," D23 Members in Denver, Colorado attended a complimentary advance screening of Beauty and the Beast (2017). In addition, D23 Gold and Gold Family Members were invited to "be our guest" and attend a complimentary luncheon Lumière would have served himself.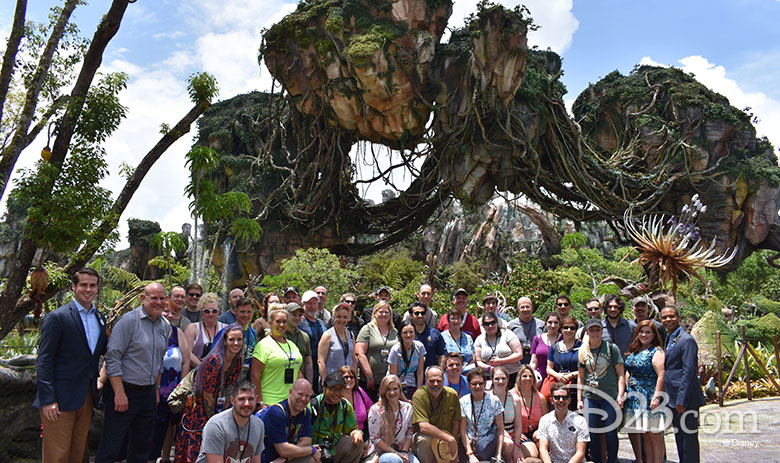 May 1: Discovering the World of Pandora
Before the mysterious land of Pandora – The World of Avatar opened in late May at Disney's Animal Kingdom, Disney twenty-three gave readers an insider's guide to the new land. And on May 19, D23 Members were among the first to experience the land with a private tour by Walt Disney Imagineering Portfolio Creative Executive Joe Rohde!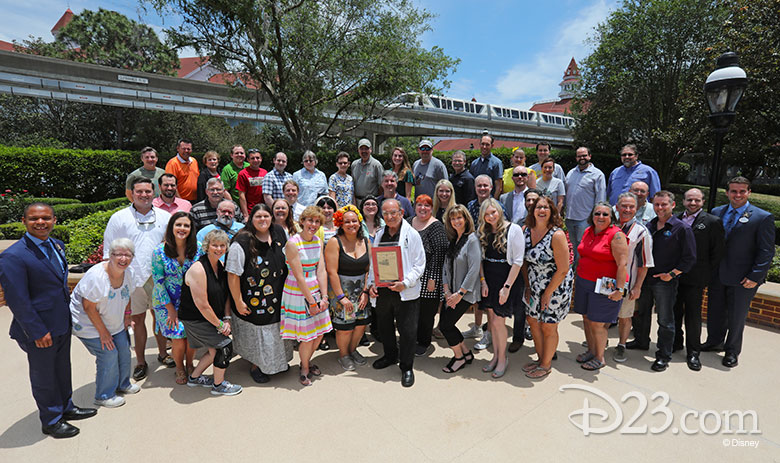 May 12: Lunch with a Disney Legend—Marty Sklar
Our popular Lunch with a Disney Legend series was fortunate to host the late Marty Sklar at Disney's Grand Floridian Resort & Spa. During this truly incredible afternoon, Marty shared heartwarming (and sometimes hilarious) stories from his 53-year career with Disney.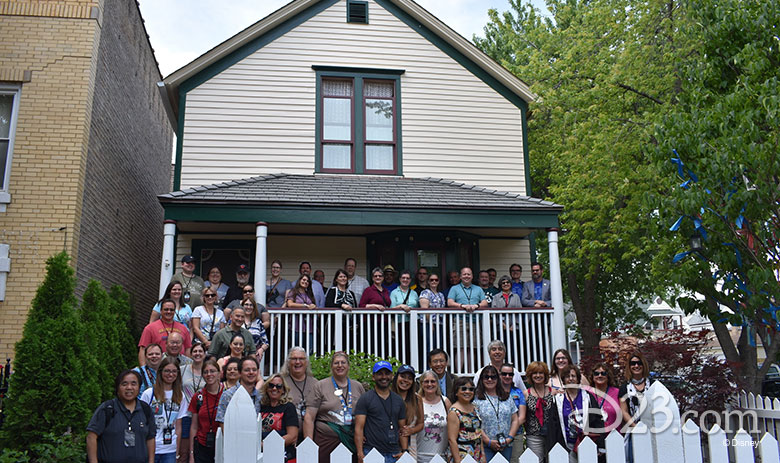 June 3: A Return to Walt's Birthplace
D23 returned to the Windy City to check in on the historic restoration underway at The Walt Disney Birthplace. In addition to touring the house, D23 Gold Members enjoyed a Chicago-style picnic in the backyard.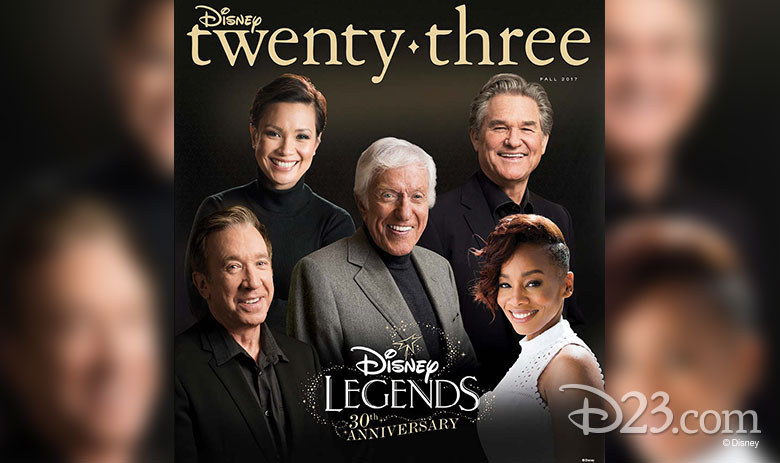 July 6: Honoring our Legends
2017 marked the 30th anniversary of the Disney Legends program, and in a special-edition issue of Disney twenty-three, each and every Disney Legend was recognized through stunning photographs and never-before-told stories from their days with Disney. The issue also introduced our newest Legends, inducted later that month at D23 Expo, including Oprah Winfrey, Stan Lee, and the late, great Carrie Fisher.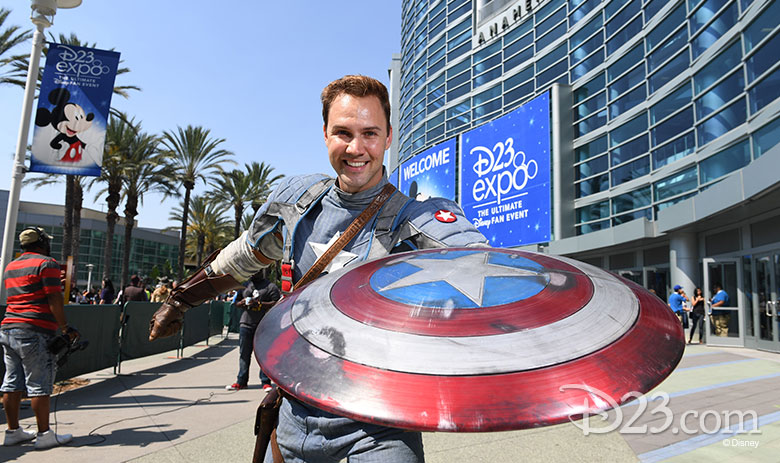 July 14–16: D23 Expo
Our fifth D23 Expo was one to remember, with amazing panels (Power of the Princess!), unbelievable talent (the Avengers: Infinity War cast!), and one-of-a-kind experiences (did you get to jump in Scrooge McDuck's Money Bin?).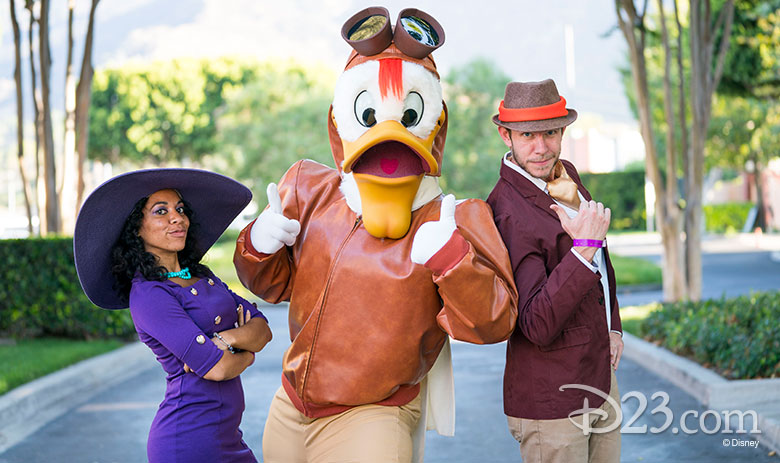 August 19: Disney Afternoon on the Lot
D23 Gold Members threw on their best '90s threads and headed to The Walt Disney Studios lot for an epic throwback event celebrating The Disney Afternoon programming block. The totally rad afternoon included presentations by animators, producers, writers, and voice actors from these fan-favorite shows, including TaleSpin, Darkwing Duck, and Gummi Bears! Plus, guests were treated to afternoon snacks, joined an autograph session with special guests including Jim Cummings and Disney Legend Bill Farmer, and even got to hang out with Chip 'n' Dale and Launchpad McQuack!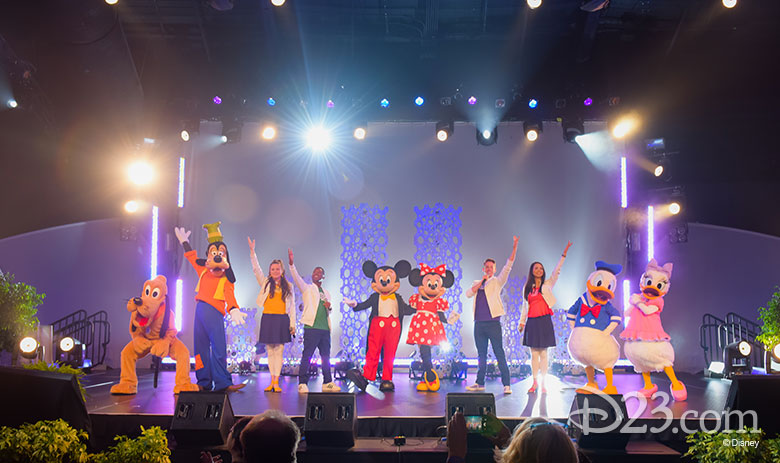 October 1: D23's Fanniversary Celebrates 35 Years of Epcot
This year's D23 Fanniversary kicked off this year at Epcot with D23 Members from more than 30 states across the U.S. and four countries around the globe. After enjoying a VIP viewing of the special anniversary ceremony, guests were treated to a plethora of presentations celebrating 35 years of the Walt Disney World park. Later that evening, a group of members enjoyed a progressive dinner throughout Epcot before walking through the iconic Spaceship Earth!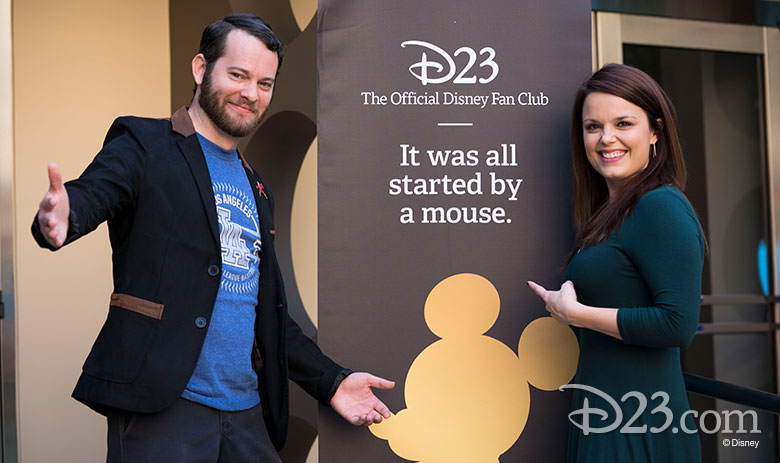 October 29: Halloweentown on the Lot
Dressed in their Halloween best, D23 Members headed to the Disney Studio for a one-of-a-kind spooky screening of Halloweentown (1998). Members also enjoyed a D23-exclusive trick-or-treat trail around the Studios and explored the incredible House of Villains exhibit curated by the Walt Disney Archives. Joey Paul Zimmerman (Dylan Piper) and Kimberly J. Brown (Marnie Piper) surprised our second screening of the day with a Q&A session that included stories about working with the late Debbie Reynolds.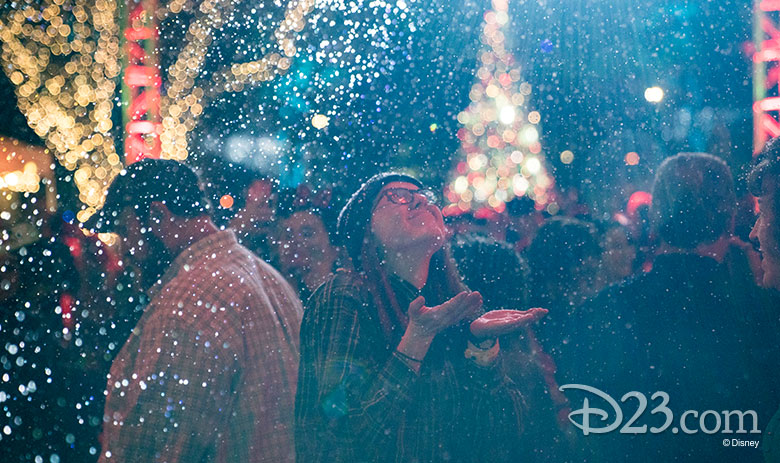 December 10: D23's Light Up the Season
D23 Gold and Gold Family Members took to the historic Studio lot for a fan-favorite night filled with holiday happenings only Disney can create––including special games, holiday treats, and quite a few VIP guests, including Santa Claus himself!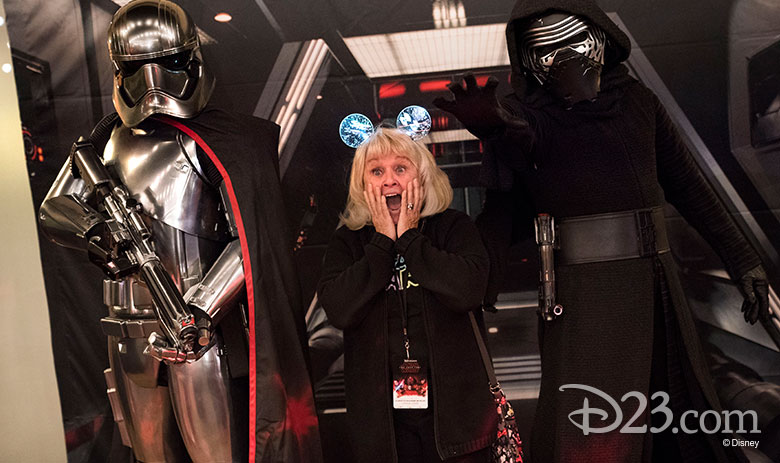 December 15: A Force-Filled Star Wars Evening on the Lot
On the evening of the world-wide release of Star Wars: The Last Jedi, D23 Gold Members celebrated the release of Star Wars: The Last Jedi with a delicious meal inside a First Order-themed room, a dessert reception that included BB-8 and BB-9E cakes, meet and greets with Captain Phasma and Kylo Ren, and a screening of the new film in the storied Frank G. Wells Theater.