By Tyler Slater
One week before Pandora – The World of Avatar opens to the public at Disney's Animal Kingdom, D23 Gold and Gold Family Members had the opportunity to travel 4.37 million light-years and explore this beautiful and majestic land.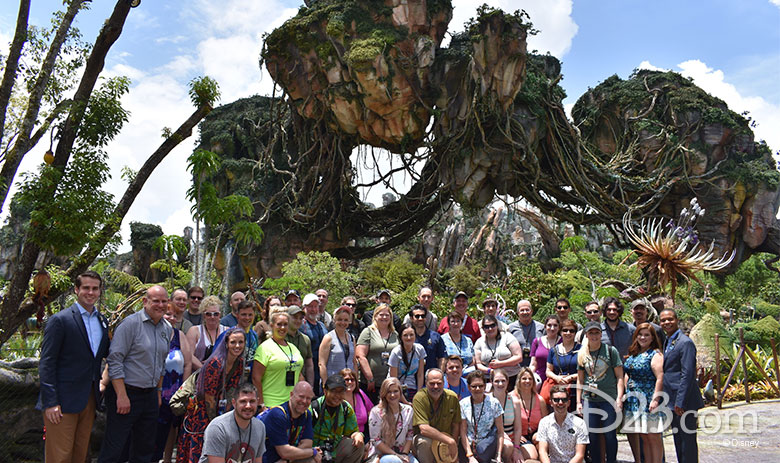 On Friday, May 19, Members gathered at Tiffins for a once-in-a-lifetime opportunity, and were accompanied by none other than Walt Disney Imagineering Portfolio Creative Executive Joe Rohde! While attendees enjoyed a delicious three-course meal in a private dining room, Joe explained the overall design philosophy of Pandora – The World of Avatar and how that fits into the theming of the rest of the park. For those Disney fans that might not know, Joe played a major part in the original development of Disney's Animal Kingdom in the 1990s!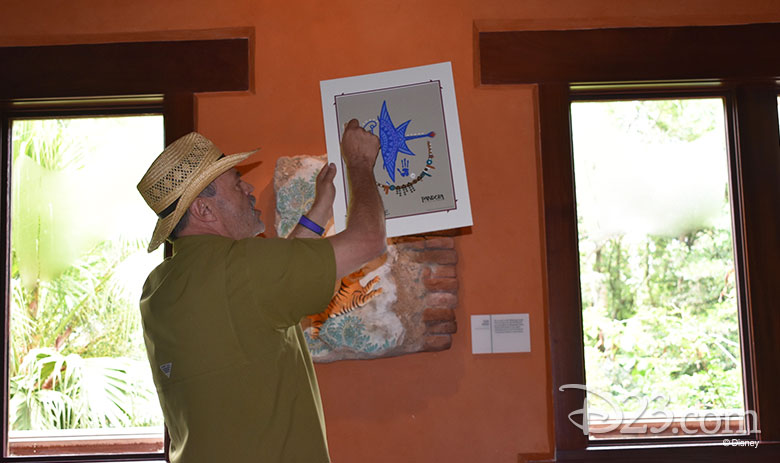 Before heading into Pandora, Joe explained the significance of the one-of-a-kind gift all attendees received: an exclusive print that Joe designed himself! This beautiful sketch was used as a style guide for the Imagineers who painted the cave drawings featured inside the Avatar Flight of Passage queue.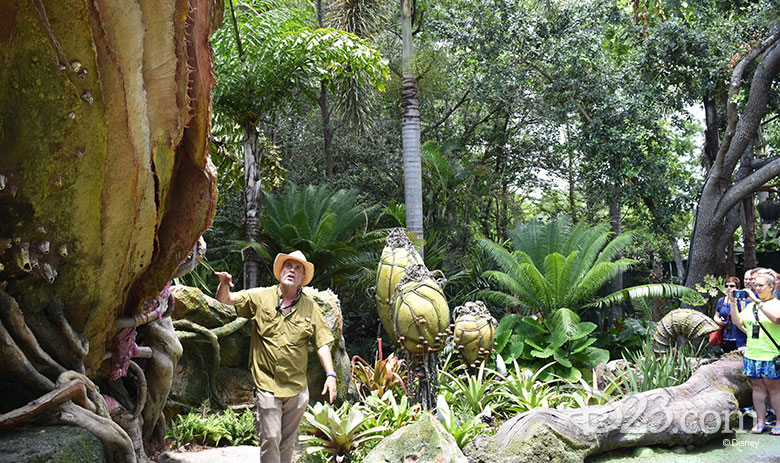 The group then ventured into Pandora for a private tour of the land. Throughout the experience, Joe highlighted Pandora's interactive plants, provided behind-the-scenes info about a few optical illusions, and, most importantly, explained how the themes in both the film Avatar and the values the designers of Disney's Animal Kingdom kept in mind while planning the park are the same: They emphasize the intrinsic value of nature, explore the idea that guests can be transformed through adventure, and inspire guests to understand and respect the nature that exists in our world.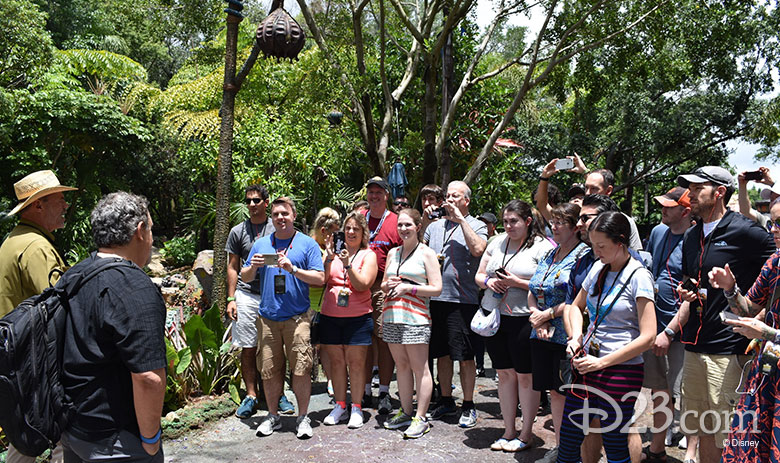 The group even enjoyed a surprise visit by Lightstorm Entertainment film producer Jon Landau, who was spending some time in Pandora in preparation for the grand opening on May 27.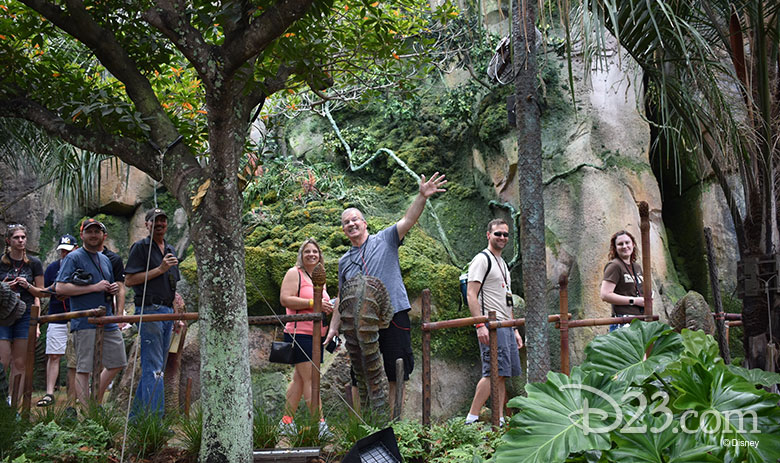 In additional to exploring the details found in the Valley of Mo'ara, Joe took the group on both of Pandora's brand-new attractions: Na'vi River Journey and Avatar Flight of Passage. The serene nighttime river experience was incredibly complemented by the rush of riding a banshee on a thrilling adventure.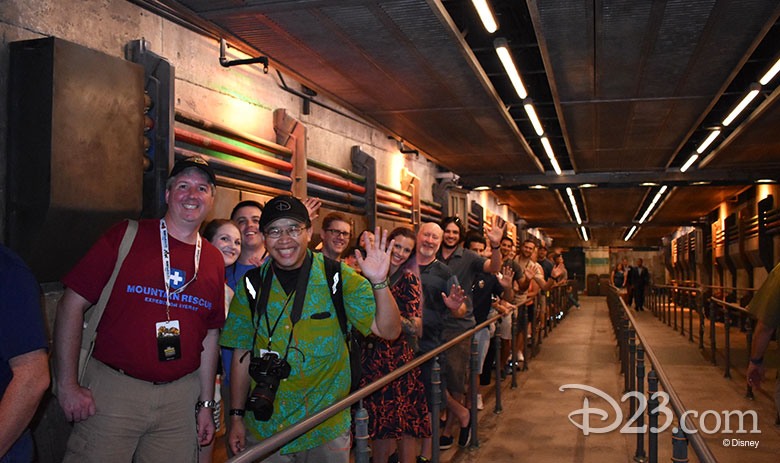 At the conclusion of the tour, the group was invited to come back later in the day and spend some time on Pandora on their own, and also try some of the treats at Pongu Pongu and food at the Satu'li Canteen.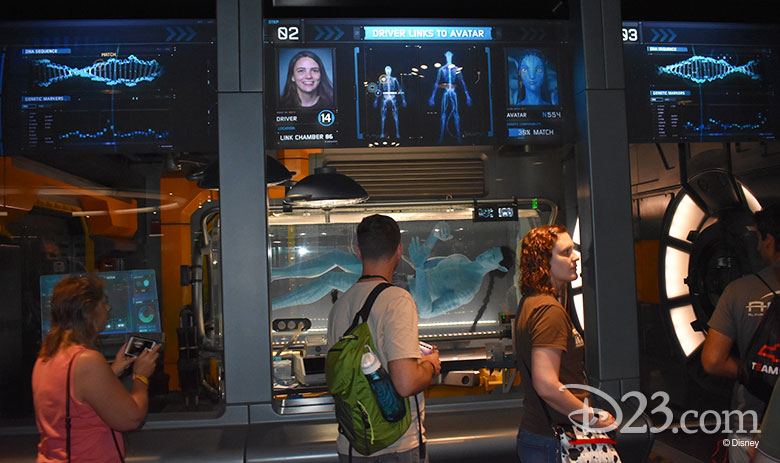 The following day, additional D23 Members explored Pandora – The World of Avatar on their own. As part of the D23 Team, it was so inspiring to see fans explore new experiences at our parks and appreciate the details that make a Disney park unlike anywhere else on this planet.