Excelsior! It is the familiar rallying cry of Stan Lee, one of the most prolific and legendary comic creators of all time. In his more than seven decades in the industry, Stan has dreamed up an endless number of new characters and worlds, and brought readers an all-star roster of heroes and villains.
Stanley Martin Lieber was born in New York City on December 28, 1922. Stan grew up during the Great Depression, getting a job as an office assistant at a comic publisher in 1939 to help out his family. Then known as Timely Comics, the company would evolve into what we know today as Marvel.
Stan made his debut with a Captain America story in 1941, and by the next year he was promoted to editor at age 18. After serving in the Army's Signal Corps and Training Film Division, he went on to write a wide variety of comic series in the 1940s and 1950s. But it was with the rise of the Silver Age of Comics that Stan truly found his voice, when Super Heroes returned to vogue and Stan teamed up with Jack "King" Kirby to create the Fantastic Four in 1961.
A deluge of new titles followed, as Stan co-created an enormous roster of Marvel characters, including Iron Man, Hulk, Thor, Spider-Man, Doctor Strange, the X-Men, Daredevil, and Black Widow. Many of the most popular characters were gathered together as a super-team known as The Avengers.
Known for his vivid and engaging prose, Stan gave his heroes real-world problems and realistic human failings. Besides saving the world, they had to face everyday concerns such as dating or paying the rent, and Stan never shied away from social commentary on relevant issues such as race or substance abuse. He also broke ground in giving credit to comic creators, and filled every issue of his titles with chatty responses to fan letters. Stan became Marvel's editorial director and publisher in 1972, and eventually was named chairman emeritus.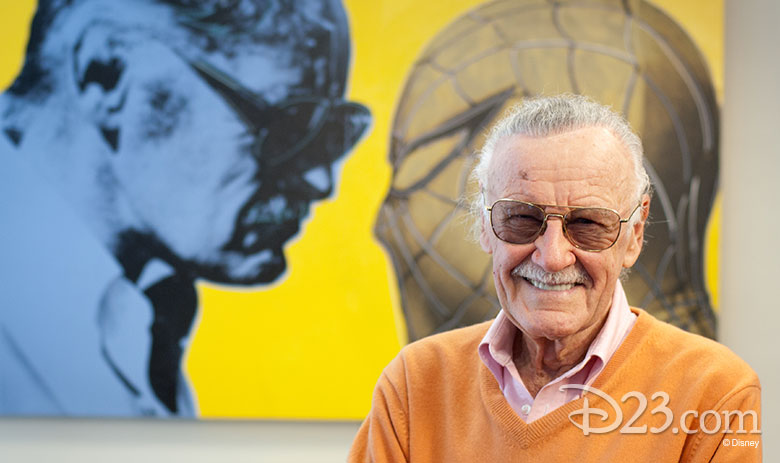 But publishing hasn't been Stan's only career. He's also appeared in some of the most popular films of all time. His well-known cameos in Marvel Studios films began with 1989's telefilm The Trial of the Incredible Hulk, and since the release of X-Men in 2000 he has appeared in nearly every Marvel Studios film and television project. Cameos include television shows such as Agents of S.H.I.E.L.D., Agent Carter, and Daredevil, Disney XD's Ultimate Spider-Man, and even as a LEGO version of himself in LEGO Marvel Super Heroes and LEGO Marvel's Avengers. Outside the Super-Hero realm, he even pops up as a wedding guest in Disney's The Princess Diaries 2: Royal Engagement.
Stan continues to appear in all forms of media, founding POW! Entertainment in 2001 to produce a number of projects. He's hosted the television documentary series Stan Lee's Superhumans, as well as the series Who Wants to Be a Superhero?
Among Stan's many awards is the National Medal of Arts, awarded by President Bush in 2008. He's also been inducted into the comic industry's Will Eisner Award Hall of Fame and Jack Kirby Hall of Fame.
Stan passed away November 12, 2018.