Carrie Fisher will be instantly recognizable for her iconic performance as Princess Leia in the Star Wars saga. But throughout her career Carrie took on many roles—as an actress, author, playwright, screenwriter, and advocate for mental health awareness.
Carrie was born on October 21, 1956, the daughter of singer Eddie Fisher and actress Debbie Reynolds. She stepped into show business at age 15, appearing alongside her mother in the Broadway musical Irene. In 1975, Carrie made her film debut in the comedy Shampoo. But it was 1977's Star Wars that made her an international celebrity, casting her as Princess Leia Organa. Carrie changed cinematic history and captured hearts with her portrayal of the groundbreaking heroine.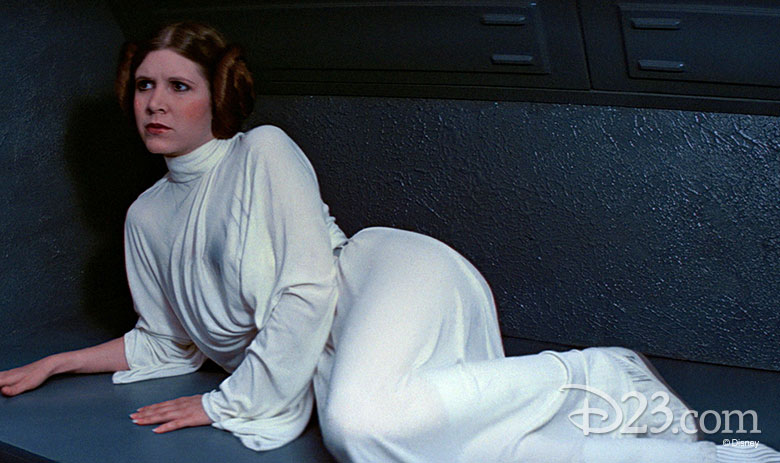 Subsequent film roles included parts in 1980's The Blues Brothers, as well as Woody Allen's Hannah and Her Sisters, When Harry Met Sally…, and Soapdish. Carrie even starred in a 1986 episode of the Disney Sunday Movie, entitled Sunday Drive. She also appeared in many television shows, including 30 Rock, Family Guy, Entourage, The Big Bang Theory, and Catastrophe.
Carrie published her first novel, Postcards from the Edge, in 1987. The wickedly funny, semi-autobiographical tale proved a best-seller and won the PEN Center USA First Fiction Award for Best First Novel. A film adaptation, scripted by Carrie herself, premiered in 1990. She later continued her career as a best-selling novelist with Surrender the Pink, Delusions of Grandma, and The Best Awful.
In addition to her novels, Carrie wrote a series of memoirs, including Wishful Drinking, Shockaholic, and The Princess Diarist. Through her writing she tackled the entertainment industry, mental illness, depression, and substance abuse with insight and humor. Carrie was open about her struggles with bipolar disorder and substance abuse, and her voice on the subject helped break through the stigma of mental illness. Millions of people connected with her and appreciated her willingness to share her story.
Carrie's writing skills were also in high demand as a Hollywood script doctor, with her uncredited contributions including films such as Hook, Sister Act, and The Wedding Singer.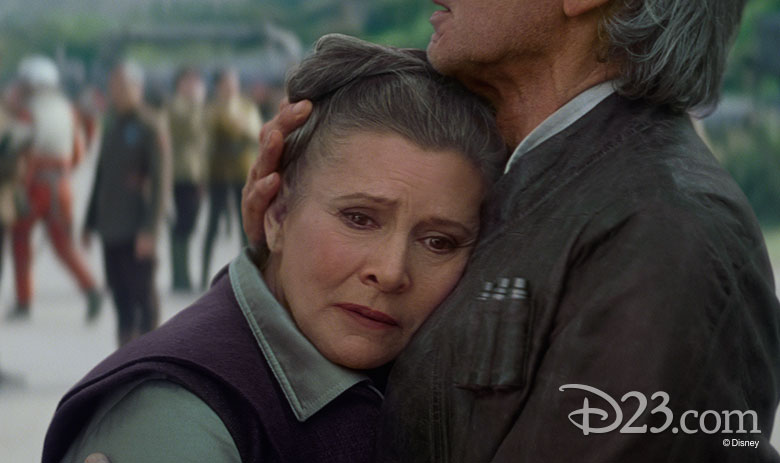 In 2015, she reprised the role that made her famous, returning as General Leia Organa in Star Wars: The Force Awakens, and will be seen in the upcoming Star Wars: The Last Jedi.
Carrie received the Women of Vision Award in 2005 from Women in Film & Video of Washington, D.C., and in 2016 she received the Outstanding Lifetime Achievement Award in Cultural Humanism at Harvard University for her outspoken activism.
Carrie passed away on December 27, 2016. A documentary based on her fabled relationship with her mother, Bright Lights: Starring Carrie Fisher and Debbie Reynolds, was released shortly after her passing.