By D23 Team
D23 Gold Members and their guests gathered at The Walt Disney Studios lot this past Sunday for a very special screening… a spooky screening, if you will, of the Disney Channel classic Halloweentown! Dressed in their Halloween best, attendees were treated to popcorn, water, and an exclusive one-of-a-kind print featuring Disney pumpkins from around the world!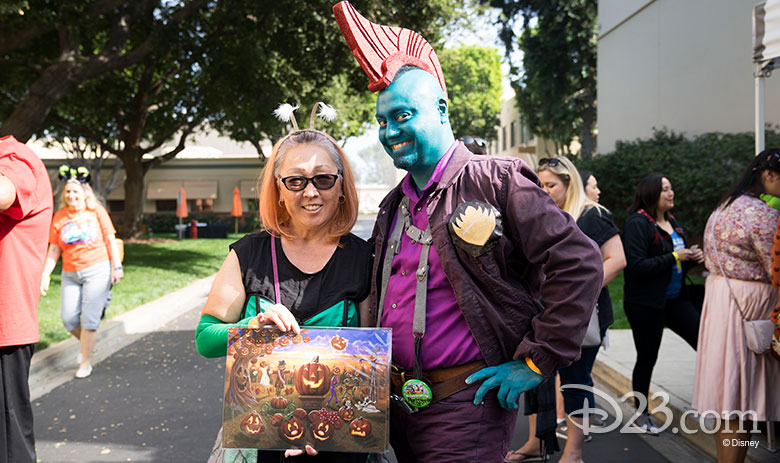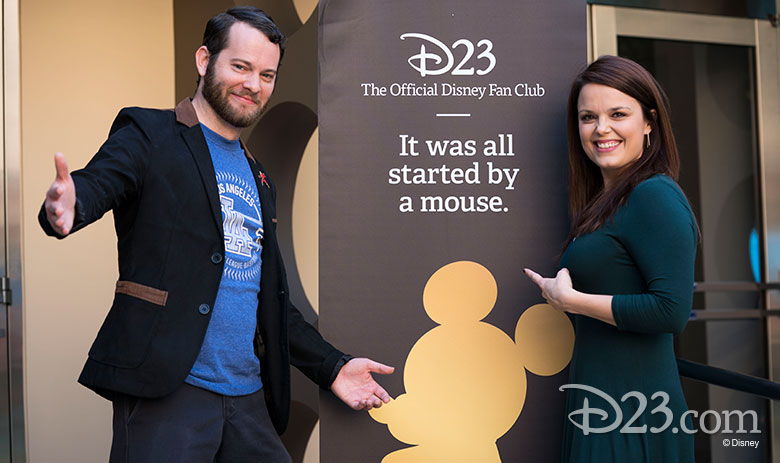 Guests at our second screening got another treat as Joey Paul Zimmerman (Dylan Piper, pictured above left) and Kimberly J. Brown (Marnie Piper, picture above right) surprised them for a quick Q&A before the film. Zimmerman and Brown shared stories of working with the late, great Debbie Reynolds, who played Grandma Aggie in the film, and shared how touched they are by the film's lasting legacy. "After all of these years, 19 years later, you guys come here and dress up and see the movie and share the magic all these years later… it's just the greatest honor and the greatest form of flattery." Brown told the audience, "It's fans like you that have kept the movie alive for all of these years and we really owe it to all of you guys, so I just want to say thank you so much."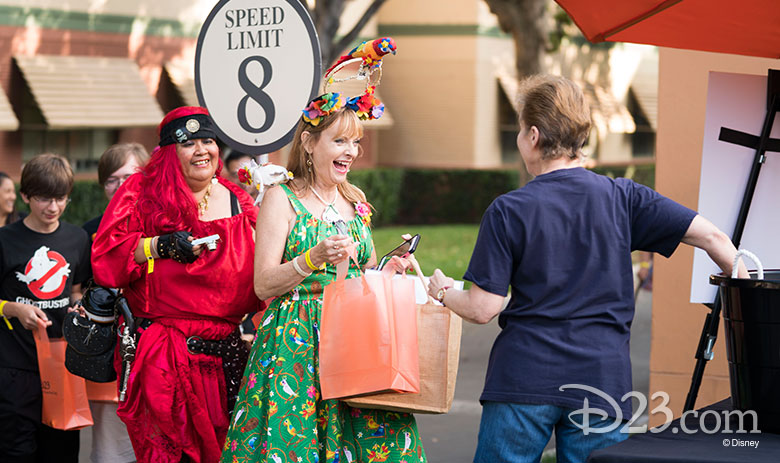 After the screening, guests were invited to trick-or-treat on our Sugar Rush Treat Trail throughout the Disney Studio lot, shop at the Studio Store, and be some of the first to visit the incredible House of Villains exhibit, curated by our friends at the Walt Disney Archives.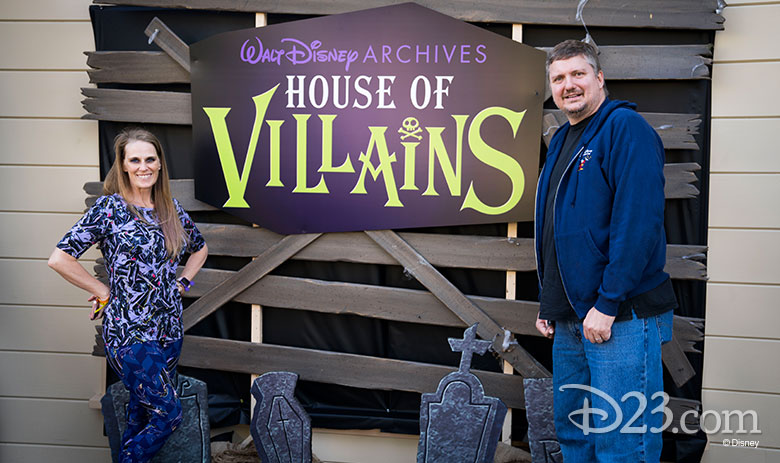 Sound like fun? Keep an eye on our events page for more one-of-a-kind events. Happy Halloween!