By D23 Team
With Halloween just around the corner, stories of haunted houses and creepy fun abound, especially throughout the worlds of Disney! Whether it's Jack Skellington's makeover of the Haunted Mansion at Disneyland, Mickey's Not-So-Scary Halloween Party at Magic Kingdom Park at Walt Disney World, or a Cars Land "Haul-O-ween" at Disney California Adventure, some of the best thrills of this season can be found at Disney parks. That said, the frightful fun isn't confined to just Halloween. Disney parks are filled with spine-tingling spots and suspenseful experiences that keep the spooky thrills going all year long. Here are some of our favorites!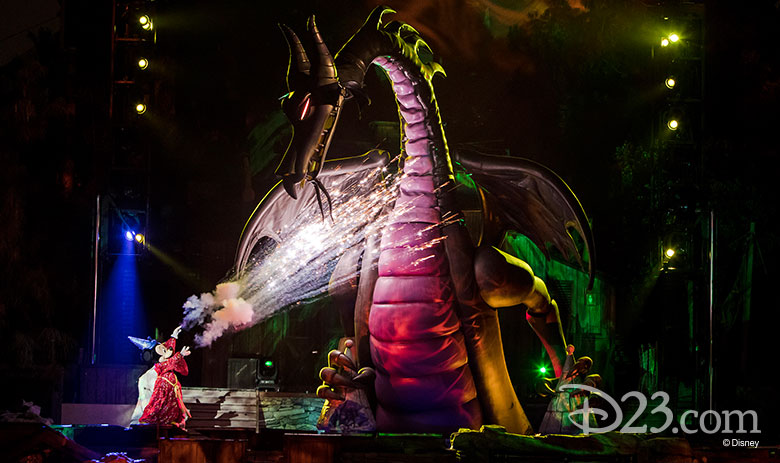 1. Fantasmic! (Disneyland Park, Disney's Hollywood Studios)
At the thrilling nighttime spectacular Fantasmic!, Mickey finds out just how powerful his imagination can be! When the Evil Queen casts a spell to use the power of imagination to help herself and her fellow villains, we shiver as Chernabog summons his ghosts atop Bald Mountain and Maleficent awakens her inner dragon to wreak havoc on Mickey's colorful dreams.
2. Snow White's Scary Adventures (Disneyland Park, Tokyo Disneyland, Disneyland Paris)
It's in the title—when you enter Snow White's domain at Disneyland Park, the Evil Queen will dog your steps and cause you to shiver in your shoes. From her eagle-eyed gaze atop her tower as you enter the attraction to her transformation into the menacing hag, she lurks in corners, popping out in the dark with that evil grin and a bright red apple at the ready.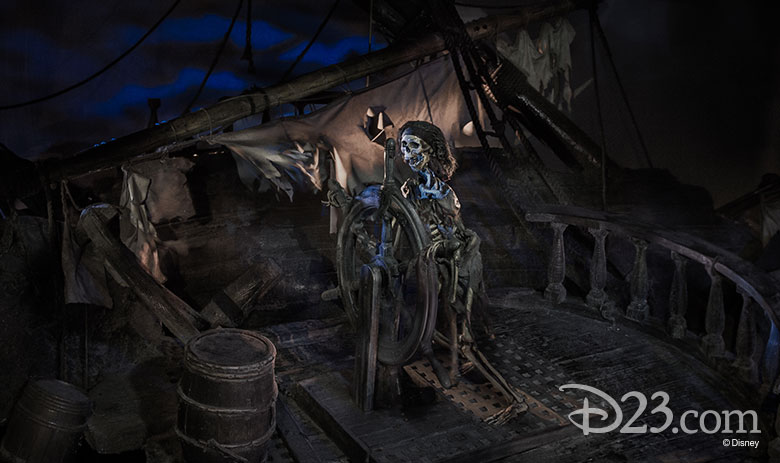 3. Pirates of the Caribbean (Disneyland Park, Magic Kingdom Park)
Dead men tell no tales, but Davy Jones has no qualms about telling you one to get you in the Pirates mood. Before you get to the Isla Tesoro for the fun of Captain Jack, you're treated to the shivers of the ghost ship, with cold air literally raising goosebumps—if your nerves haven't done that anyway. If you're not on edge yet, just wait, because Jones looms out of the darkness to welcome you to the dangers of being a pirate on the open seas—before watching you plunge over the waterfall into the depths below.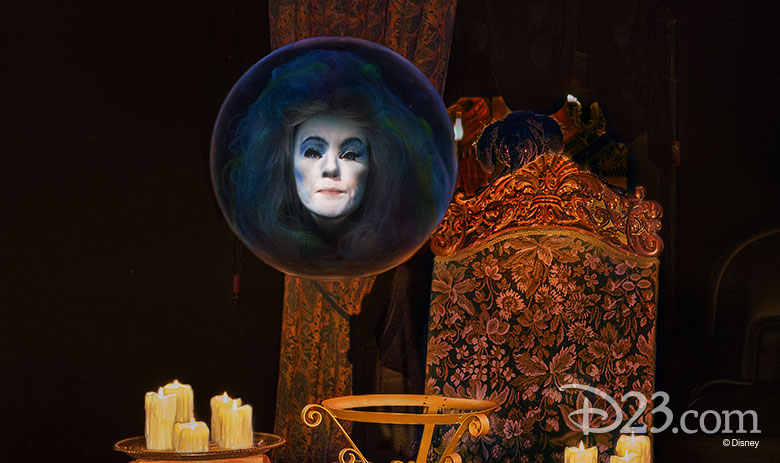 4. Haunted Mansion (Magic Kingdom Park, Walt Disney World)
Even going through the queue can give you some goosebumps. On your way into the Haunted Mansion in Magic Kingdom, you'll pass by the grave of Leota, which seems innocent enough—her tombstone even says she's having a ball in the afterlife. But out of the corner of your eye, you notice that the eyes of Leota's statue are open and staring at you. You blink, and they're closed again, and you wonder if you imagined it, or if maybe Leota's left her ball to say hello.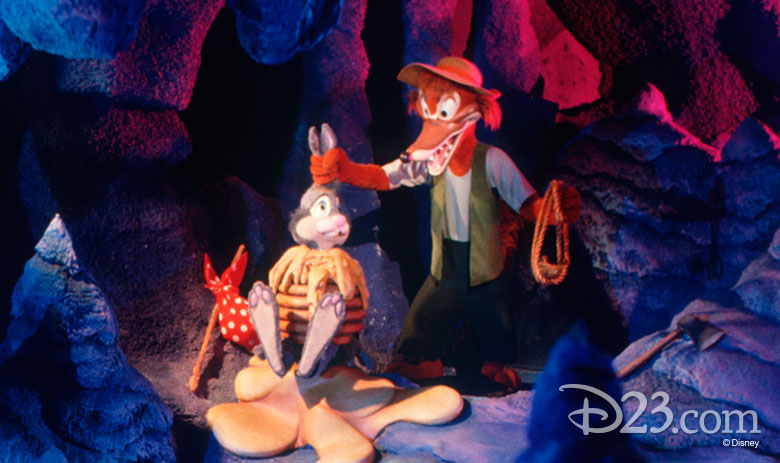 5. Splash Mountain (Disneyland Park, Magic Kingdom Park)
After the fun of the Laughin' Place, a sense of foreboding seeps into the climb up Chick-A-Pin Hill on Splash Mountain. Your log starts to travel up the hill, treating you to the shiver-inducing image of Brer Rabbit tied up, bathed in the red glow of a fire, as the shadow of Brer Fox laughs and prepares to cook up his supper. Before you have time to steady your nerves, you're atop Splash Mountain's iconic hill and screaming happily all the way down!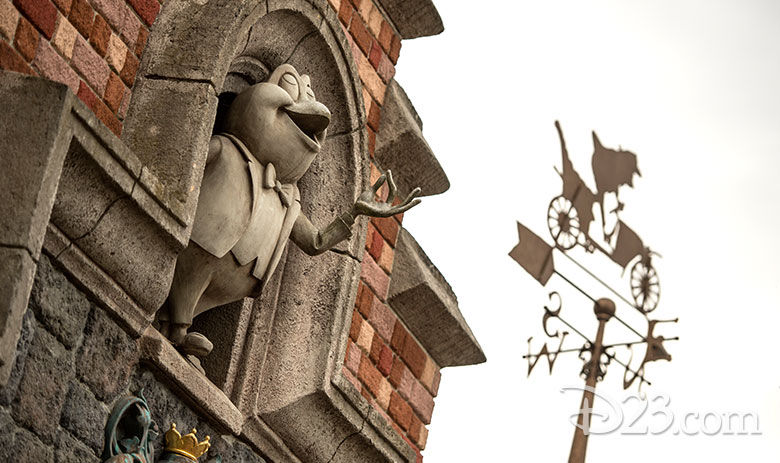 6. Mr. Toad's Wild Ride (Disneyland Park)
If ever there was a ride to remind you to be a safe driver, it's Mr. Toad's Wild Ride. With many twists, turns, and near-misses throughout populated areas, eventually you are taken through Toad's trial and sentencing, and straight into a realm of fire and dragons and falling rocks.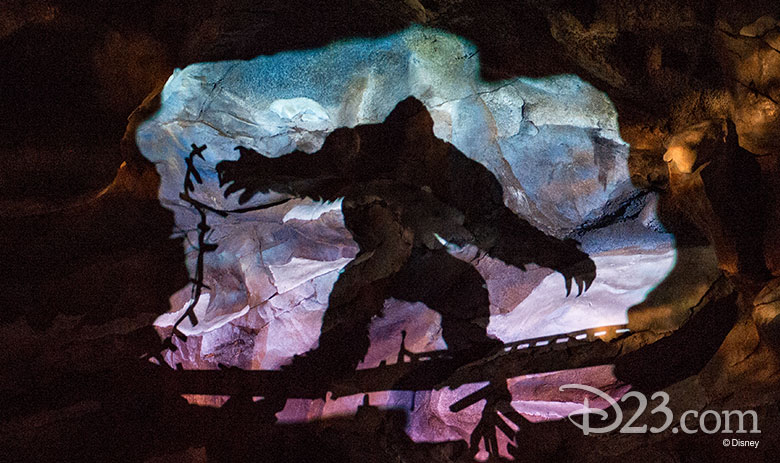 7. Expedition Everest (Disney's Animal Kingdom)
Ah, the Forbidden Mountain, that beautiful icon rising over the rivers and jungles of Disney's Animal Kingdom. But don't let the tranquility fool you—inside that mountain resides the fabled Yeti, a ferocious legend respected by the locals. Everything seems fine until the moment you see his shadow lunging toward your train—that's when the shivers zip up your spine. Get ready, because you're about to plunge backward down the mountain on a thrill-packed adventure. Beware the Yeti!
8. DINOSAUR (Disney's Animal Kingdom)
And while you're at Disney's Animal Kingdom, why not take a trip back in time to see some prehistoric creatures on the DINOSAUR attraction? But be careful, because there's a hungry Carnotaurus growling in the dark, looking for its next meal. That meal might be you, though, when your ride vehicle gets stuck in the mud as the creature rampages your way. It's the Imagineers at their anxiety-inducing best as the giant jaws close in—but don't worry, it's Disney—a happy ending is surely seconds away.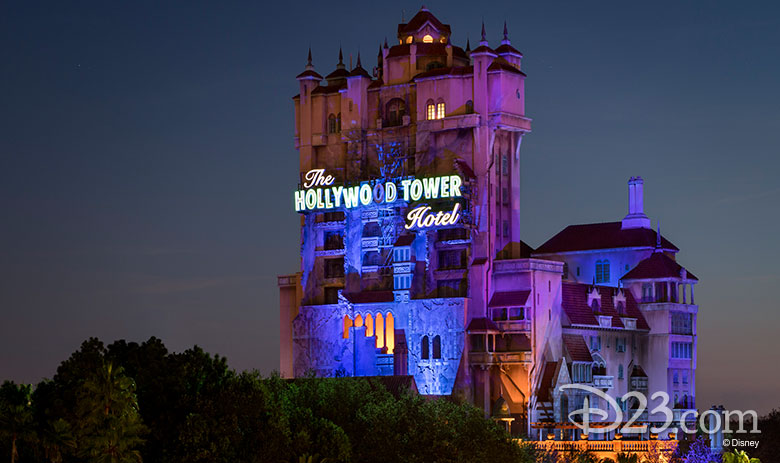 9. The Twilight Zone Tower of Terror™ (Disney's Hollywood Studios)
Rod Serling is the quintessential mystery man, welcoming guests into the Hollywood Tower Hotel at Disney's Hollywood Studios. Each step into this attraction is creepy and spooky, none more so than the dark, dank boiler room where guests load onto their elevators. It's hard to decide what's more ominous—the clanking, gurgling sounds of the boiler room, or the thought that you're about to fall 13 terrifying stories in the service elevator. Either way, sign us up! We can't get enough.