Because it's one of Disney's most beloved attractions, it's only (super) natural that
everyone has their favorite story about The Haunted Mansion.
Here are 13 fun facts: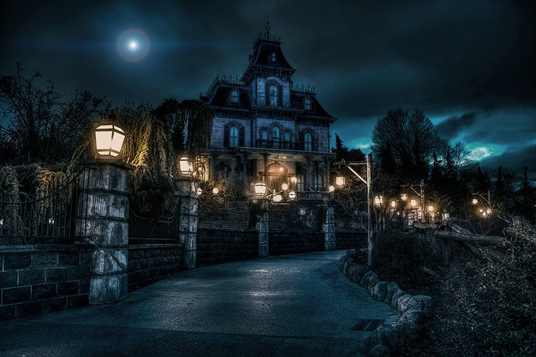 1. The Haunted Mansion is the only attraction located in four different lands in four different Disney Parks: New Orleans Square at Disneyland; Liberty Square at Walt Disney World; Fantasyland at Tokyo Disneyland; and Frontierland at Disneyland Paris.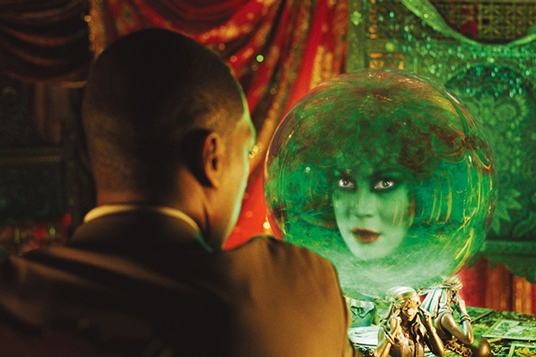 2. Eddie Murphy had been looking to do a ghostly comedy in the vein of Bob Hope and Abbott and Costello when he learned about Disney's Haunted Mansion film and asked to see the script.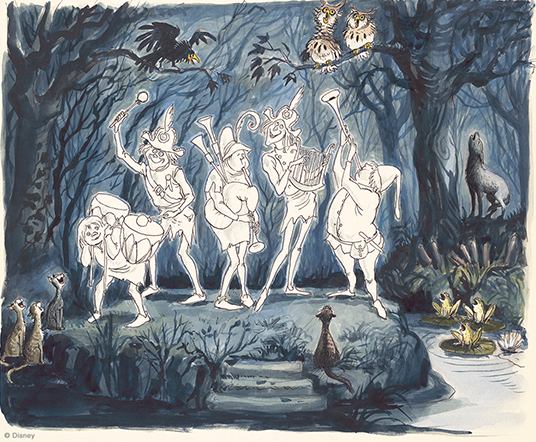 3. Imagineer and Disney Legend Claude Coats briefly developed a water ride version of The Haunted Mansion in which guests would float through the ruins of an old plantation house partially submerged in a Louisiana bayou.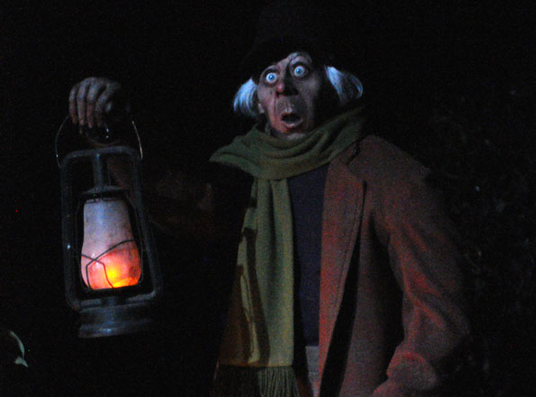 4. A "live" Caretaker character was featured in almost every draft of the Haunted Mansion film script, but was ultimately cut in favor of a ghostly cameo appearance in the graveyard, complete with cowardly canine companion.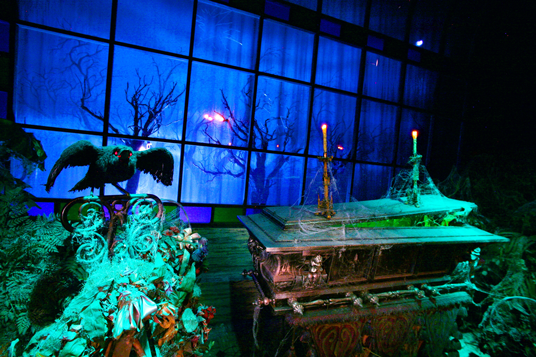 5. Imagineers produced the Audio-Animatronics® figures, props and set pieces for both the Disneyland and Walt Disney World versions of The Haunted Mansion at the same time, knowing that the Florida attraction would open less than two years after its Anaheim predecessor.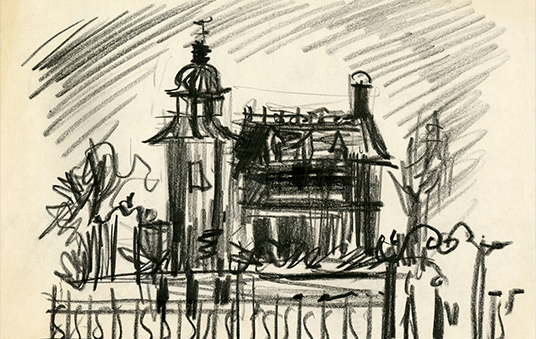 6. The Disneyland Haunted Mansion was largely inspired by the Shipley-Lydecker House in Baltimore, Maryland, pictured in Decorative Art of Victoria's Era, a book found in the Walt Disney Imagineering Information Research Center in Glendale, California.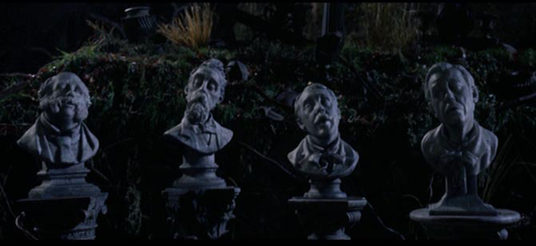 7. Legendary creature designer Rick Baker originally modeled the Haunted Mansion film's singing busts after Marc Davis, Thurl Ravenscroft, Blaine Gibson, Paul Frees and even Walt Disney himself! Only the Frees and Ravenscroft busts made it into the film.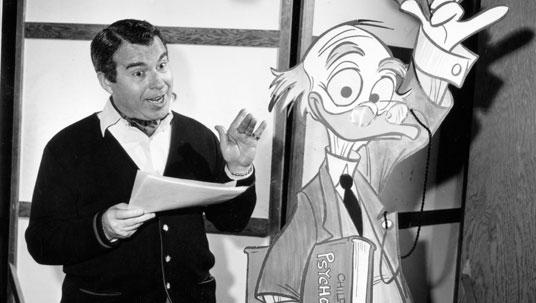 8. Paul Frees, voice of the Ghost Host, also provided voices for Ludwig Von Drake, Boris Badenov, the Pillsbury Doughboy and many of the Pirates of the Caribbean, including the infamous Auctioneer.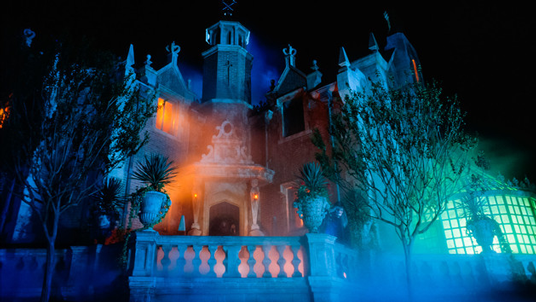 9. Early drafts of the Haunted Mansion film script were set in upstate New York, with a manor house inspired by the Walt Disney World attraction. Director Rob Minkoff and production John Myhre felt the movie should feature a mansion inspired by the Disneyland original, and moved the otherworldly action to New Orleans.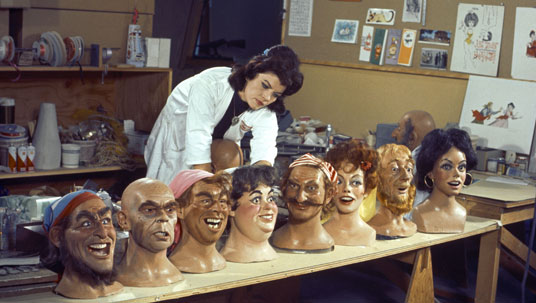 10. Imagineer Leota Toombs, Madame Leota's face and namesake, rehearsed her incantations on the night of daughter and future Imagineer Kim Irvine's school dance, prompting Kim's surprised date to ask, "Wow, what's up with your mom??"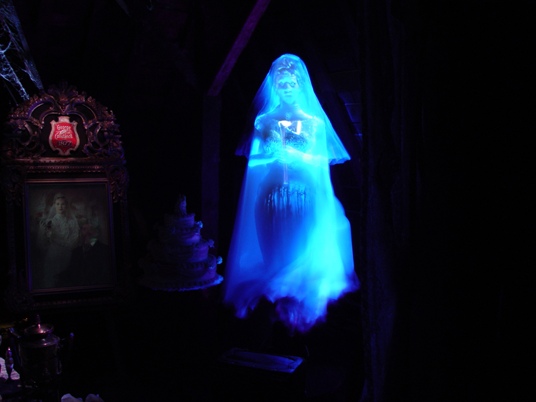 11. An ill-fated bride was featured in almost every proposed version of the Disneyland Haunted Mansion, dating back to Imagineer Ken Anderson's very first creative treatment in 1957.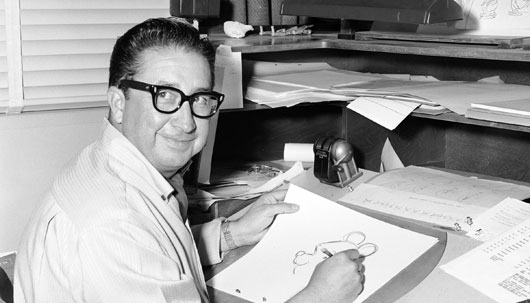 12. X Atencio's tongue-in-cheek epitaph eulogizing "Master Gracey" — a nod to Imagineer and master of illusion Yale Gracey — has led both fans and Cast Members to consider him the true — if unofficial — lord of the manor. The Haunted Mansion movie crew decided to honor the tradition and dub the master of their house "Gracey," too.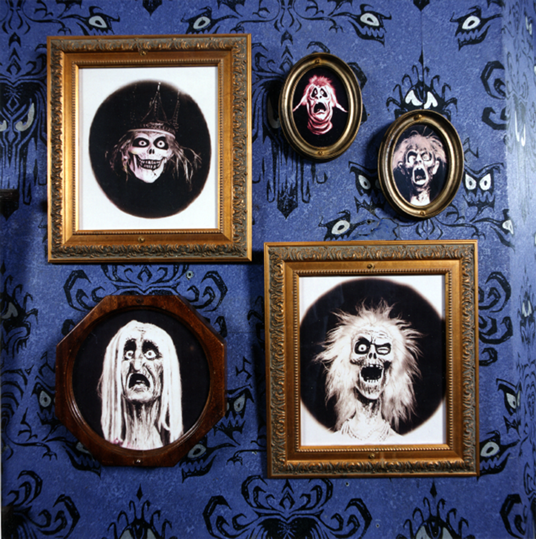 13. The Haunted Mansion's infamous "eye wallpaper," long credited to Imagineer Marc Davis, was actually a collaboration between "Museum of the Weird" creator Rolly Crump and Claude Coats.