Last Halloween we featured D23 Member Matthew Heid and his stop-motion LEGO Haunted Mansion music video, in which he created scenes from the Magic Kingdom version of the attraction out of LEGOs.
His YouTube video caught the eye of Imagineers and he ended up celebrating Madame Leota's birthday at the Disneyland Blue Bayou restaurant with Kim Irvine, art director for Disneyland and the daughter of Madame Leota.
Well, it seems like Matthew isn't the only one interested in a LEGO version of the Haunted Mansion.
Several Haunted Mansion fans submitted proposals to LEGO Ideas
—a program that lets fans create their own LEGO sets, gather supporters, and if their idea gets picked, then it becomes a LEGO product sold around the world. It's a pretty cool program and it is all based on votes from supporters.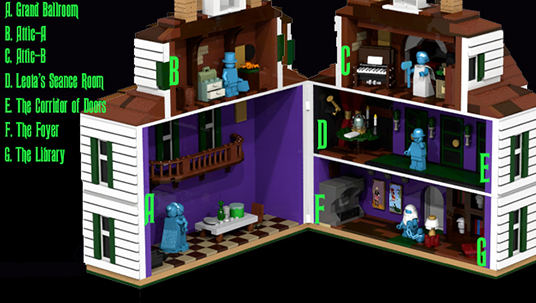 In this version, conceived by a creator who goes by the name "NeverBrick," you can see how he or she designed the set to open up and reveal some popular scenes from the attraction. On the LEGO Ideas proposal page, the fan has also proposed featuring a Hatbox Ghost LEGO figure to be added if the set is picked.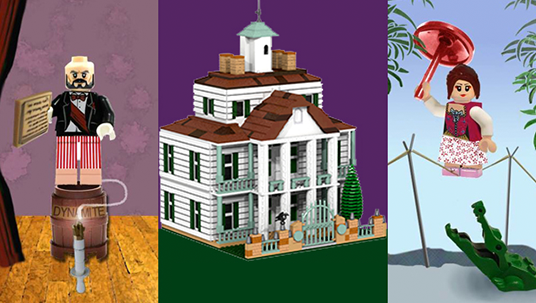 The Haunted Mansion fan has even re-created some of the memorable portraits from the attraction's stretching room out of LEGOs. The Disney and LEGO fan created the project to celebrate the 45th anniversary of the Disneyland attraction.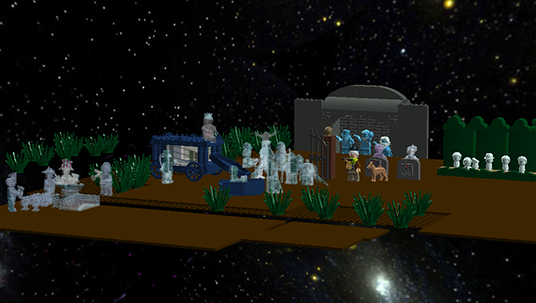 There is another Haunted Mansion project on the LEGO Ideas website that was created by "DisneyFan55" and is somewhat similar to NeverBrick's version of the Disneyland attraction. This set has several add-on playsets that include popular scenes and additional characters from Haunted Mansion.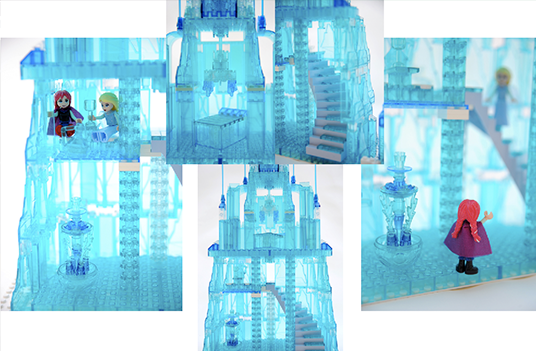 And if Haunted Mansion isn't your thing, then you should check out what Disney and LEGO fans are creating for Frozen. This version of Elsa's ice castle created by "Fohzen" is pretty fantastic and is well on its way to getting enough supporters and the chance to be reviewed by the LEGO Ideas team. There are quite a few other Frozen playsets on the site inspired by scenes from the movie and built out of LEGOs.
I guess it gives new meaning to "Do you want to build a snowman?"