I love Disney, especially the parks!
It was after our first family trip to Walt Disney World that I decided I would like to become a Disney Imagineer. In sixth grade, I started building LEGO models of my favorite Disney attractions and making short films, which I posted to YouTube. They must have been sprinkled with pixie dust because somehow they caught the attention of Imagineers at WDI, who thought the models were cool and wanted to meet me when my family visited Disneyland in 2010.
The highlight of our trip was meeting Kim Irvine, art director for Disneyland and the daughter of Madame Leota. We ate lunch together and rode Haunted Mansion Holiday. I brought some of my small Haunted Mansion models along to show her and presented her with a LEGO model of Madame Leota. We talked a lot about Haunted Mansion and all the work she has done for Disneyland. In August 2011,we met again and celebrated Madame Leota's 42nd birthday with a cake at the Blue Bayou.
Did you know her mother, Leota Toombs, shares a birthday with the Haunted Mansion?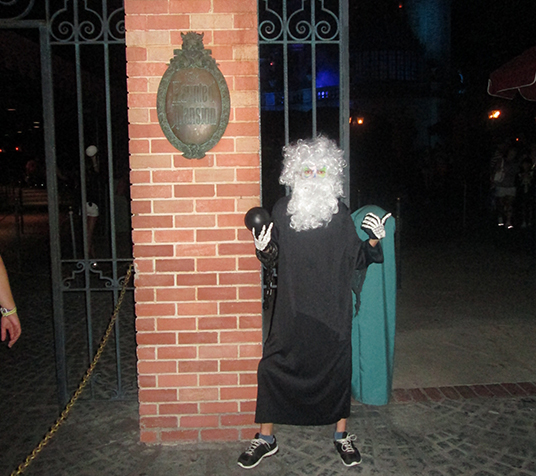 My geekiest Disney moment was when I dressed up as Gus, the hitchhiking ghost at Mickey's Not-So-Scary Halloween Party, in 2012. As you have probably noticed, the Haunted Mansion is and always will be my favorite Disney attraction. I first rode the Walt Disney World Haunted Mansion in 2008, and ever since I have been a huge fan. I have even decorated my bedroom wall to wall with Haunted Mansion and Tim Burton's The Nightmare Before Christmas collectibles. I know everything about it! Whenever I start talking about the mansion, I go on and on and on.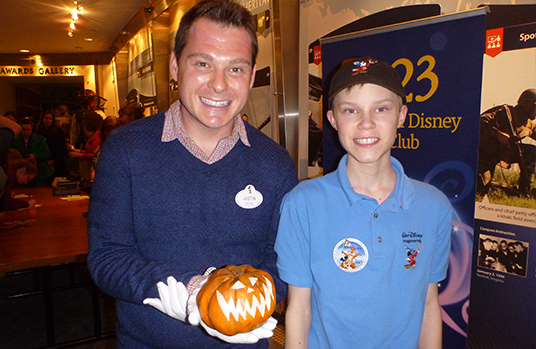 To get my Disney fix, I do research about Disney. I collect books about Walt Disney, the parks, Imagineering, and the movies. I love to watch old film clips of the classic characters, like Mickey Mouse in Steamboat Willie and Donald Duck in Der Fuehrer's Face. I also enjoy sharing my videos and pictures on YouTube and Instagram with other Disney fans. My Instagram account "Disney_Imagineer98" has more than 1,000 followers. It is great to know there are so many people who share my love of everything Disney.