By Justin Arthur, Archivist, the Walt Disney Archives
This Halloween, something wicked has materialized on The Walt Disney Studios lot. The Walt Disney Archives has returned to the Hyperion Bungalow, and this time we've filled it with some of the most sinister scoundrels from Disney history.
In our second year crafting a creepy exhibit (click here to see last year's exhibit), we decided to focus on the "poor unfortunate souls" of Disney's past and present. In our House of Villains, we've brought together a veritable rouge's gallery of props, costumes, and much more!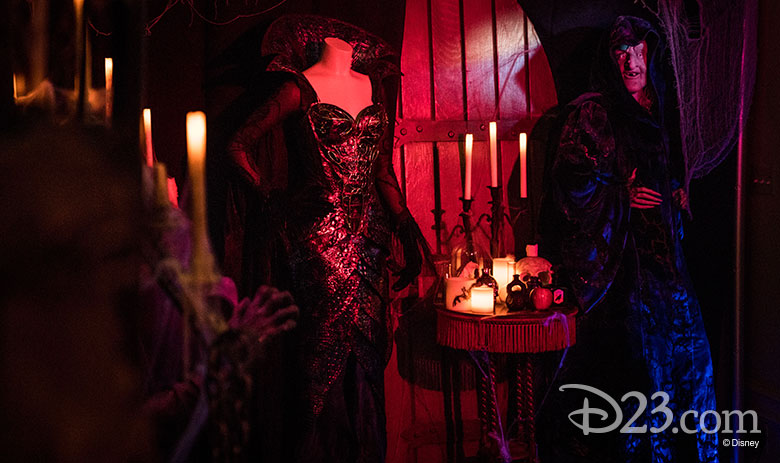 Upon entering the "boarded-up" historic Hyperion Bungalow, guests are greeted by Disney's first feature-length villain––the Queen from Snow White and the Seven Dwarfs. If she looks familiar, that's because she formerly took up residence at the Magic Kingdom in Snow White's Scary Adventures. In the dungeon that she calls home, you also may spot costumes worn by the twisted Queen Narissa from Enchanted.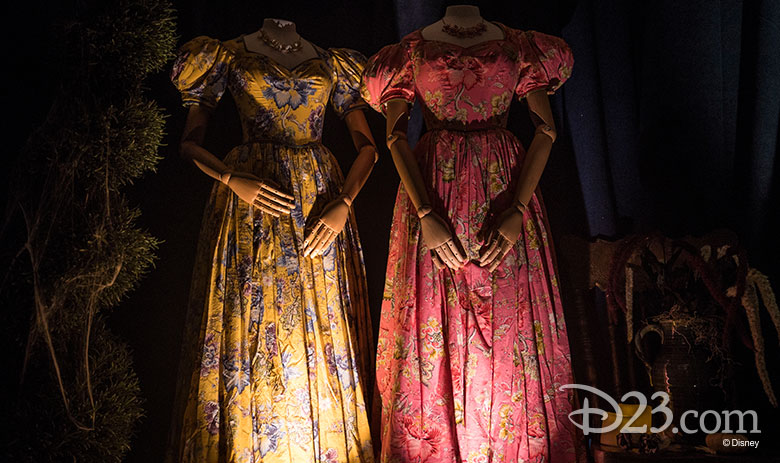 Moving deeper into this manor of mischief, we present a few more fairy-tale fiends—the Stepmother, Anastasia, and Drisella from the 2015 live-action retelling of Cinderella. Just ahead, Angelina Jolie's Maleficent towers over a spinning wheel, alongside original set pieces from the 1957 incarnation of the Sleeping Beauty Castle Walkthrough.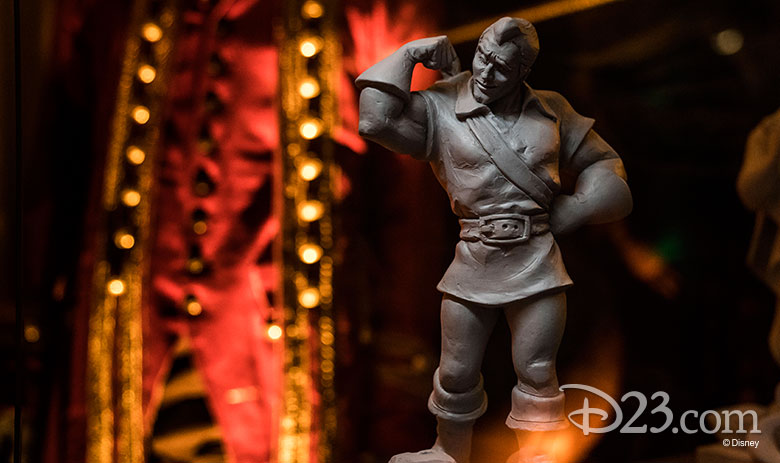 Good luck keeping your head, as next you will encounter Iracebeth, the Red Queen from Tim Burton's Alice in Wonderland! Not to be outdone, Gaston and Jafar flank a glittering assemblage of maquettes representing an array of animated miscreants.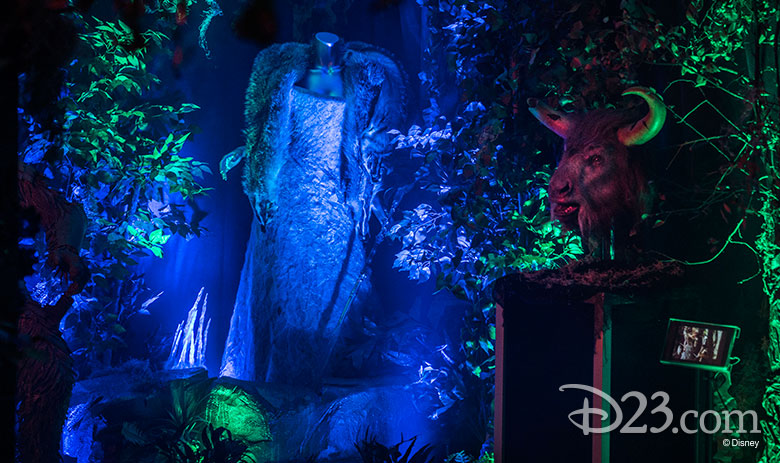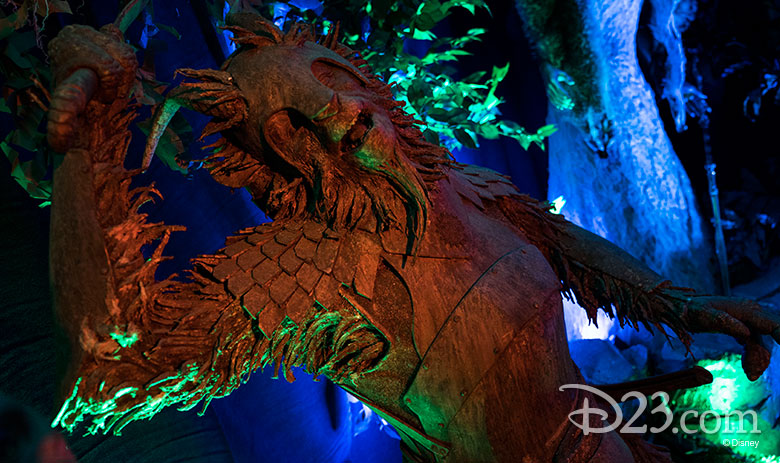 Those who dare to venture further "into the woods," will find that a spellbinding array of witches have assembled, from films like Oz The Great and Powerful and The Chronicles of Narnia: The Lion, the Witch and the Wardrobe. Jadis, the White Witch of Narnia, is flanked by the frozen faces of enemies that she has turned to stone.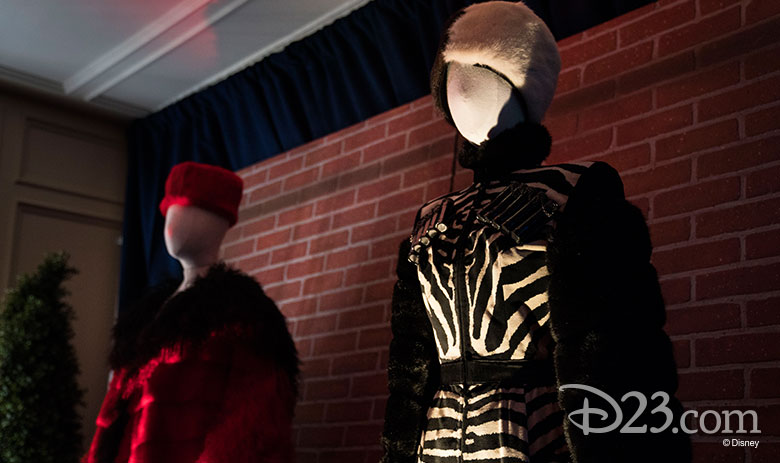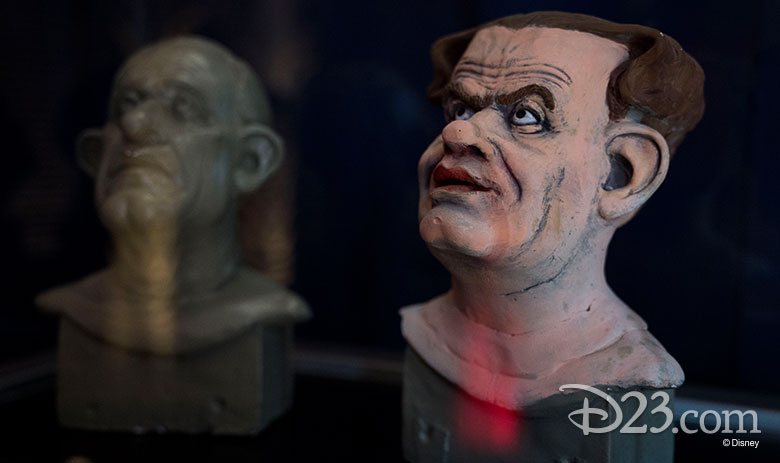 Not one to be upstaged by all of the villainous vogue, Cruella De Vil's sumptuous furs are on display across from some of the greatest criminals ever faced by Dick Tracy.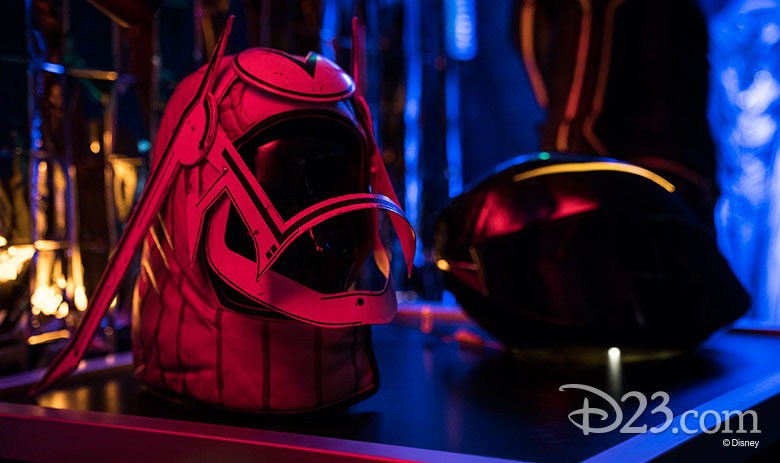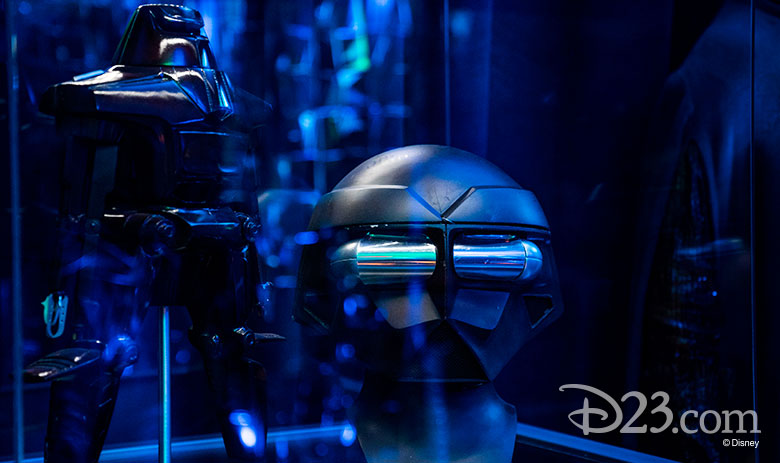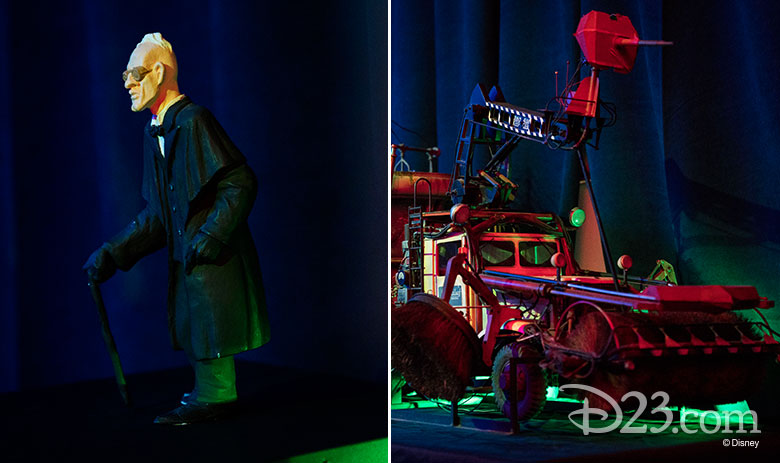 Stepping into the final room of our exhibit, one is greeted by a darker, more industrial tone. An array of futuristic foes can be found here–from Tron's Sark to The Black Hole's Maximillian. Who Framed Roger Rabbit's Judge Doom and his famous Dipmobile even cast a sickening green glow upon the room. Turn the wrong corner, and you could come face-to-face with an Alien Xenomorph that once infested The Great Movie Ride!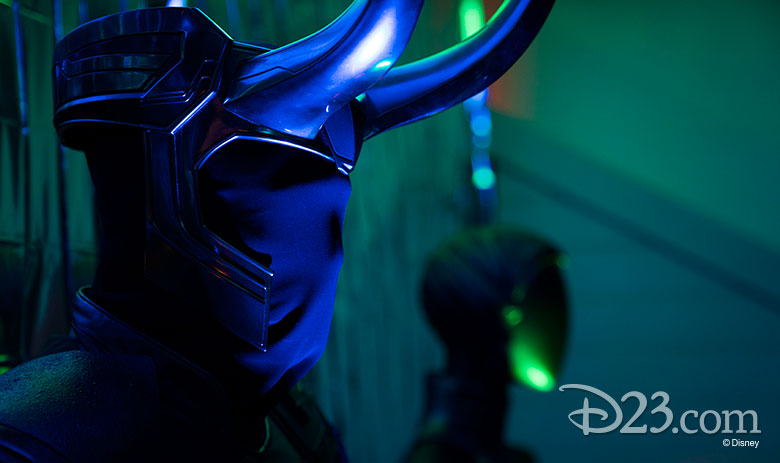 Before escaping back to the safety of Earth, Guests must confront two of the greatest villains in Asgardian history—Loki, the God of Mischief, and Hela, Goddess of Death—fresh off their recent turns in Thor: Ragnarok.