By Justin Arthur
Each Halloween, all manner of ghosts and ghouls assemble at The Walt Disney Studios lot for a spooktacular soiree, but this year, something new has materialized. For the first time, the Walt Disney Archives is presenting an immersive Halloween-themed exhibit exclusively for employees of The Walt Disney Company and their "loved ones."
The Walt Disney Archives has partnered with the El Capitan Theatre in Hollywood over the years to present some ghoulish favorites from films like Hocus Pocus and Tim Burton's The Nightmare Before Christmas, but has never before developed an all-Halloween walk-through experience.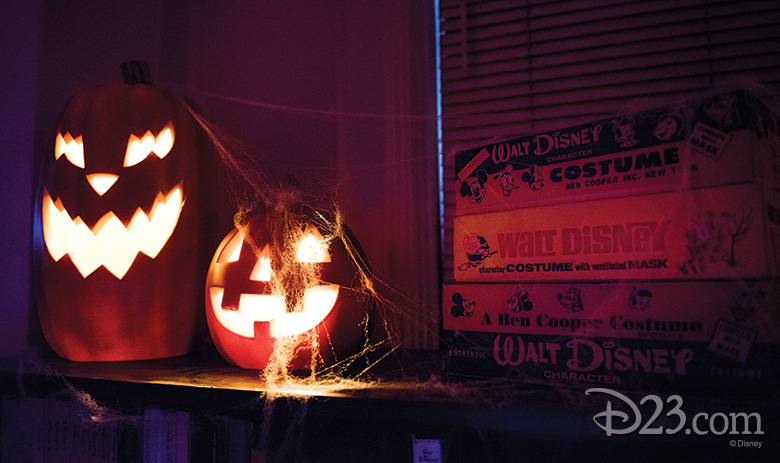 When asked to put together an exhibit especially for Disney employees this Halloween, we were monstrously excited. We dug deep into the crypts of the Archives to present some of our favorite artifacts from the creepiest films and the eeriest theme park attractions.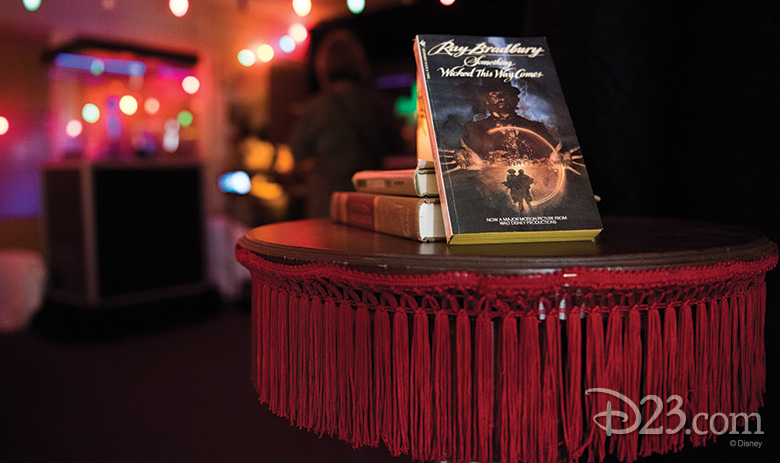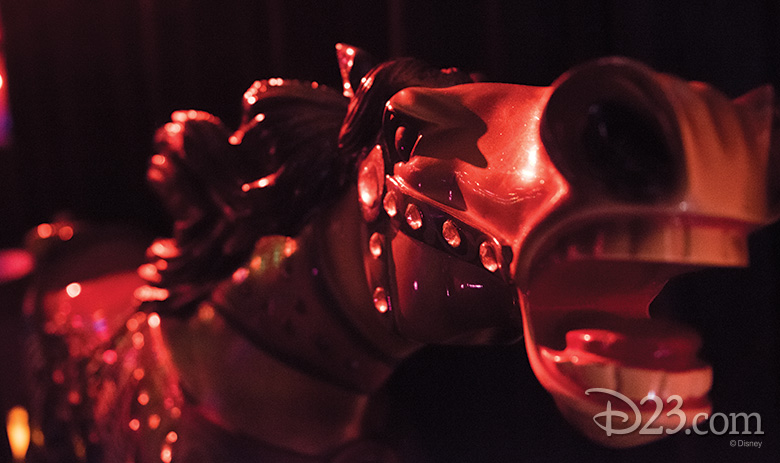 After selecting objects from a variety of places—from legendary theme park attractions to wacky Tim Burton films—we couldn't figure out how to bring them all together. But that was only until we realized that almost all of these ideas had one thing in common: an attic. So with that in mind, we filled our "Archives attic" with all sorts of twisted treasures from our collection. Look carefully around our cobwebbed corridors, and you might spot a few "hidden" pieces—everything from Wizards of Waverly Place to Lost to The Prestige.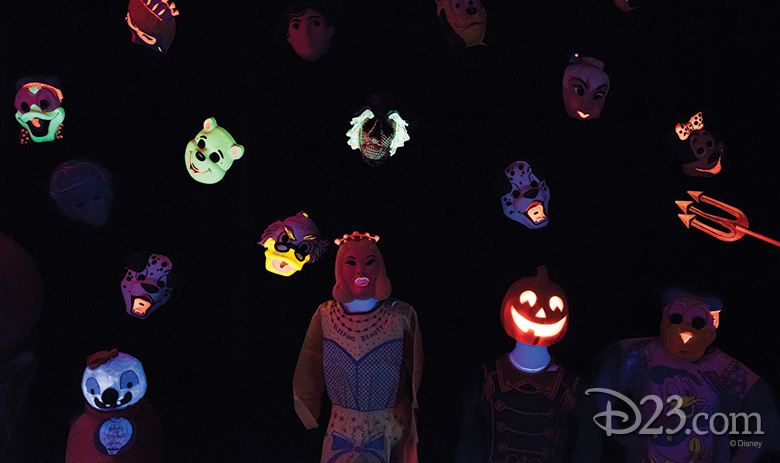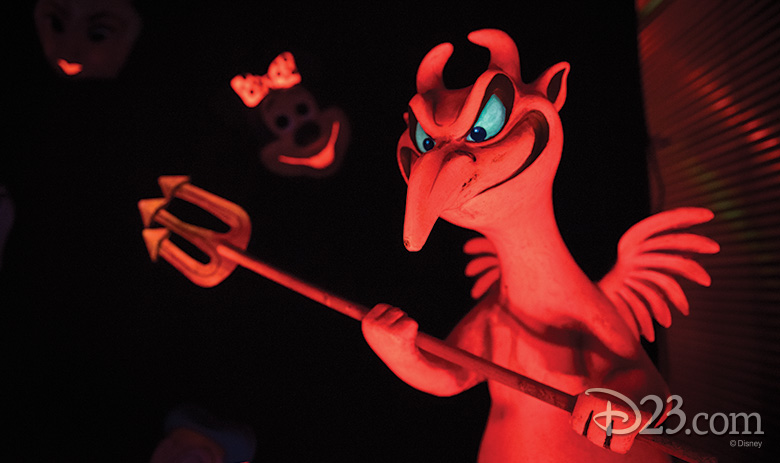 Upon entering the "newly dilapidated" historic Hyperion Bungalow, the exhibit begins with a celebration of Halloweens past. We've brought out some of our favorite children's costumes from our Character Merchandise collection, as well as some devilish creatures from Mr. Toad's Wild Ride and Return to Oz.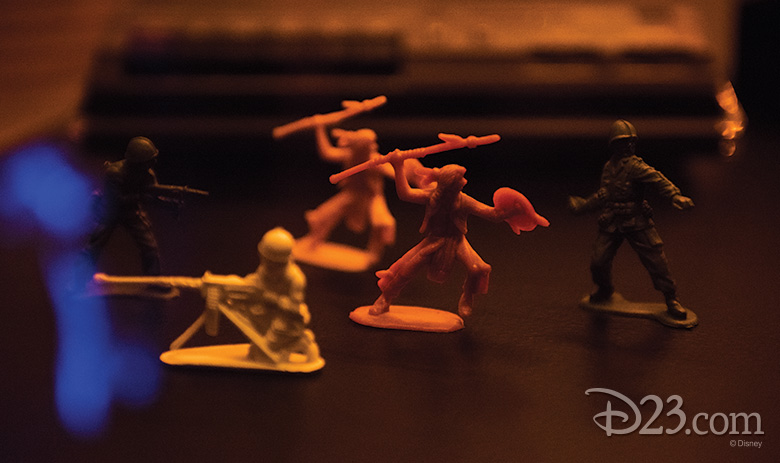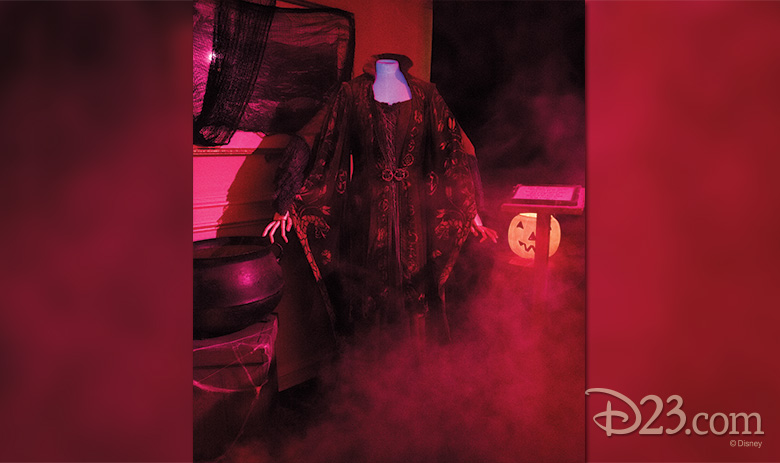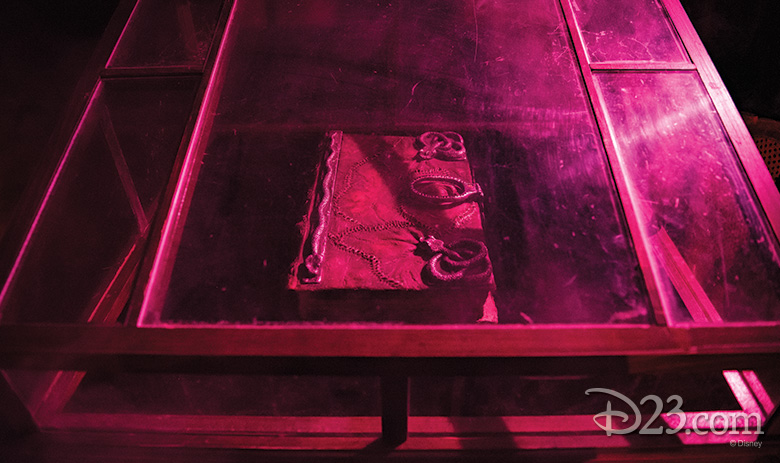 In an Archives first, we are presenting props and costumes from the spine-chilling classics of director M. Night Shayamalan, including The Sixth Sense and The Village. No Halloween is complete without Hocus Pocus, and we have Winifred Sanderson's (Bette Midler) costume, as well as her beloved book of spells.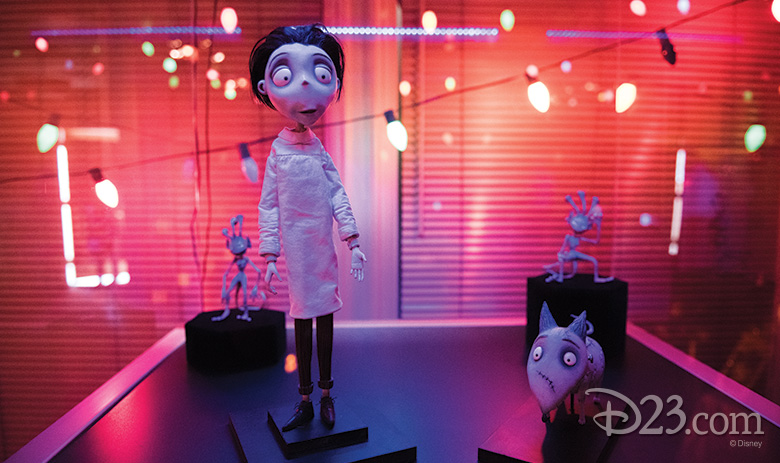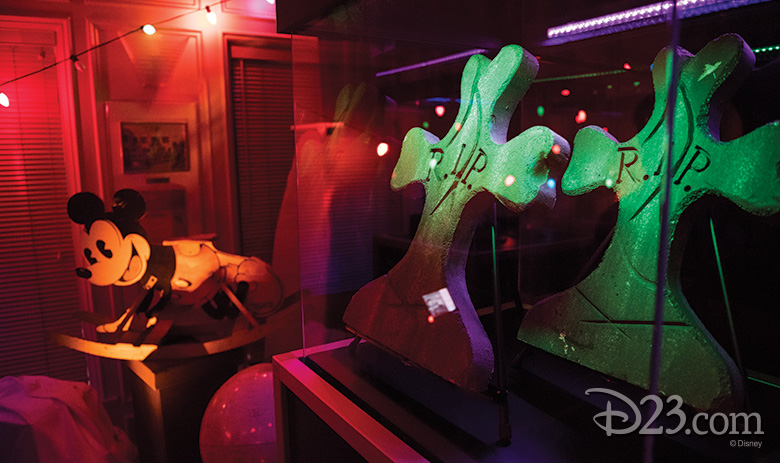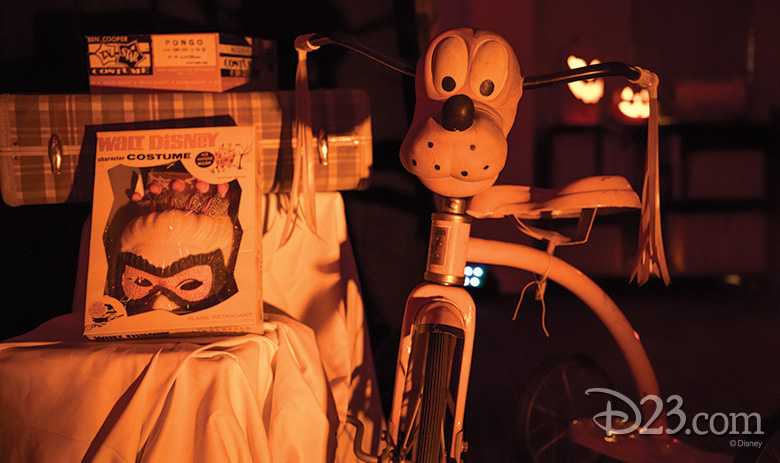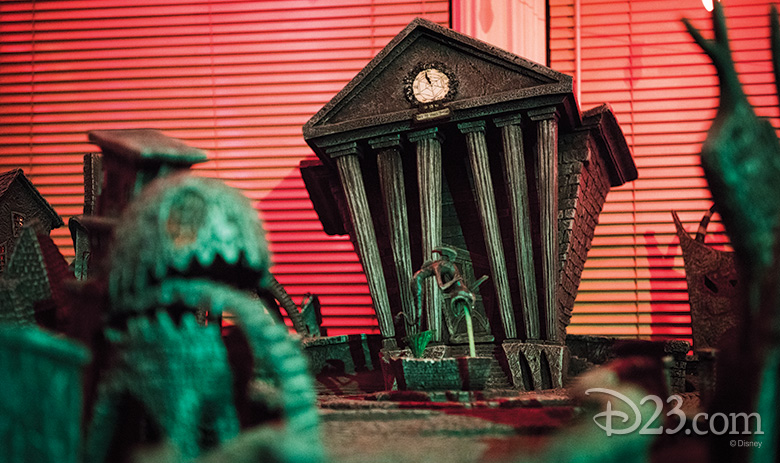 In the farthest recesses of our attic, we celebrate the Disney films of director Tim Burton. From Halloweentown to the Hollywood Hills of Ed Wood, we bring together some of our favorite of his films, including Tim's original Frankenweenie featurette from 1984. Disney Archives Founder and Chief Archivist Emeritus Dave Smith loaned Tim Burton vintage Disney Character Merchandise pieces for the original film, and we've re-created the Frankenstein family's attic with these original treasures.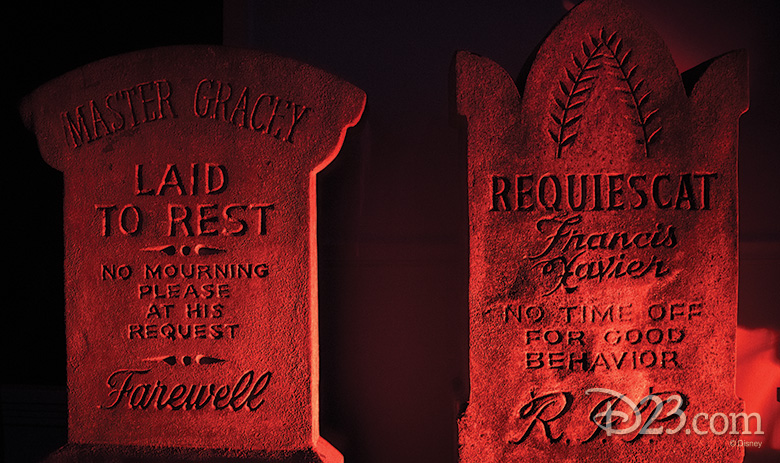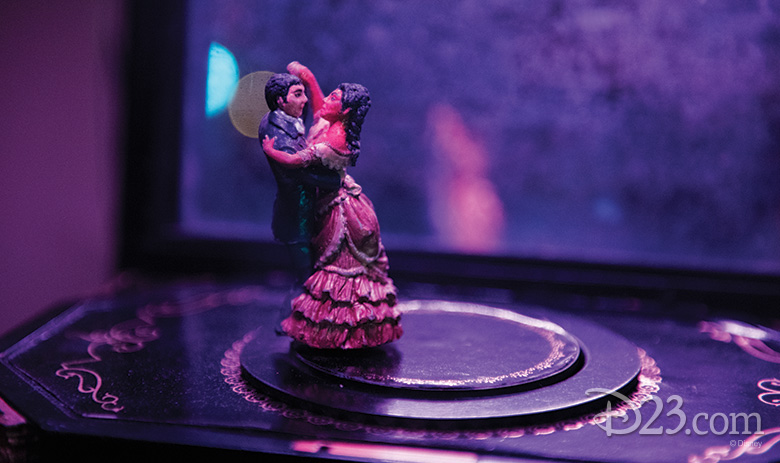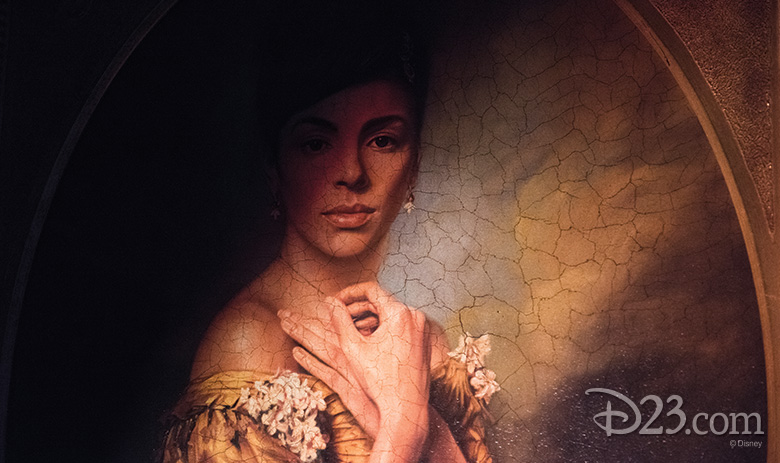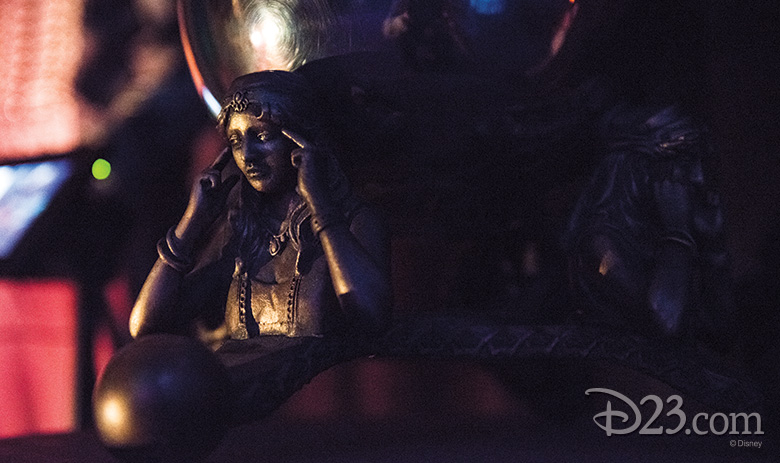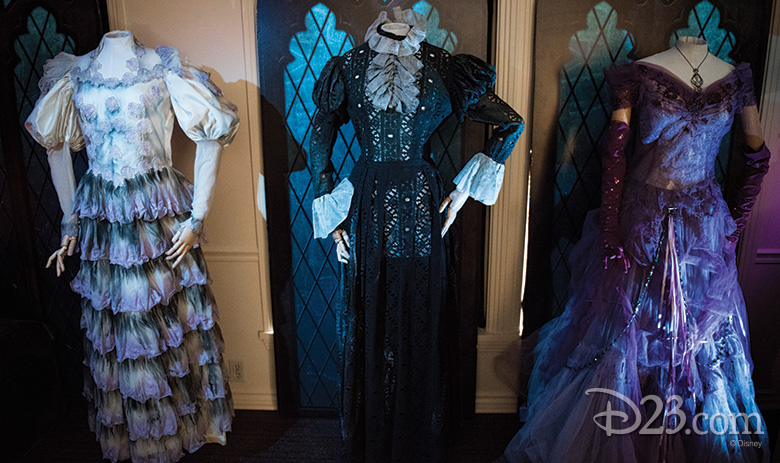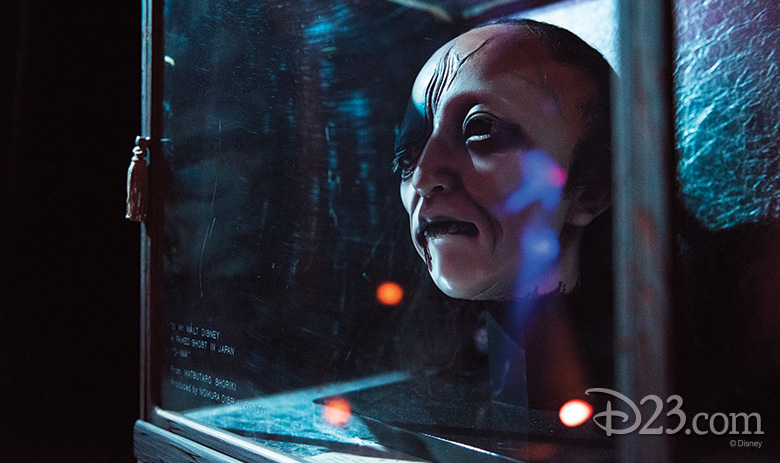 In the final and most delightfully unlivable room of our attic, we present curiosities direct from Gracey Manor. From the attractions to the feature film, we celebrate the Haunted Mansion in all of its ghoulish glory. Making her debut with the happy haunts is O-Iwa, the "lost ghost" from Disneyland's Haunted Mansion. After Walt Disney said that he was "out collecting" to fill his Haunted Mansion with "ghosts from all over the world," someone in Japan took him quite literally. In 1965, Matsutaro Shoriki sent him the head of a Japanese Kabuki ghost named O-Iwa, complete with human hair!
Before finding a way out, look out for the ominous bride. We hear she's "dying" to meet you.
For two days only, we invite you to visit us in the Hyperion Bungalow—where there's always room for one more!