By D23 Team
Not long ago in a galaxy not so far, far away, D23 Gold Members took to the Walt Disney Studios lot for an unforgettable night celebrating the debut of Star Wars: The Last Jedi.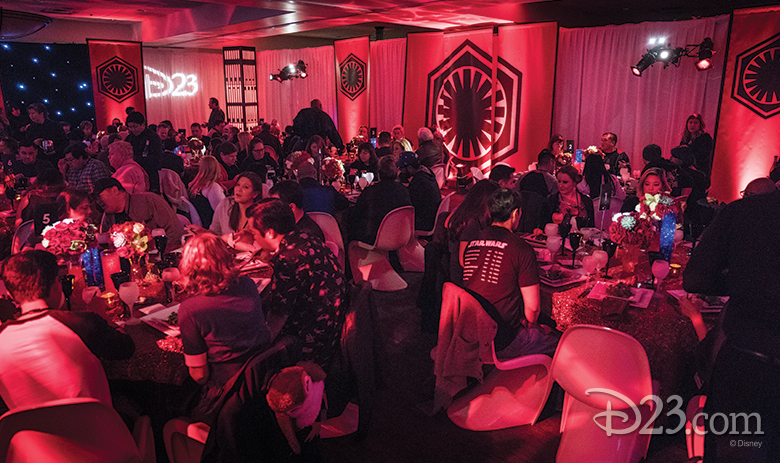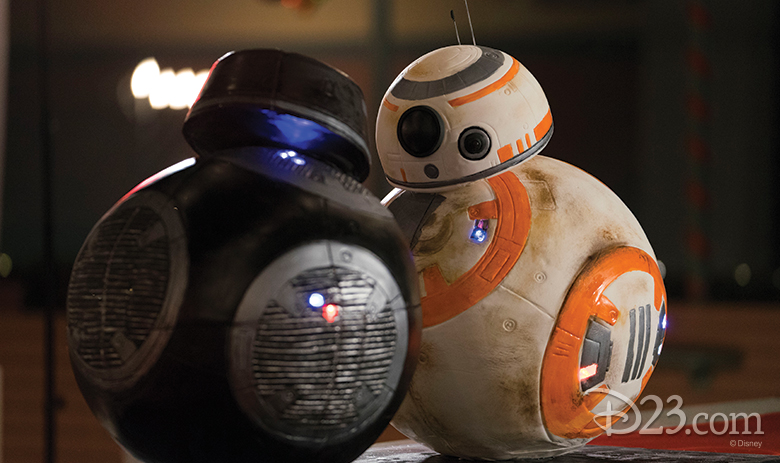 The evening began with a cocktail hour, featuring a signature cocktail (Kylo Red) and wine from Skywalker Vineyards. Guests were treated to a two-course meal, after which they enjoyed a dessert reception with some larger-than-life cakes inspired by two adorable (and, in this case, delectable!) droids. Kylo Ren and Captain Phasma joined the party and tried to convince our guests to join the dark side before D23 Members headed into the storied Frank G. Wells building to see Star Wars: The Last Jedi in the Frank G. Wells Theater, a screening room typically reserved for The Walt Disney Company executives and select employees.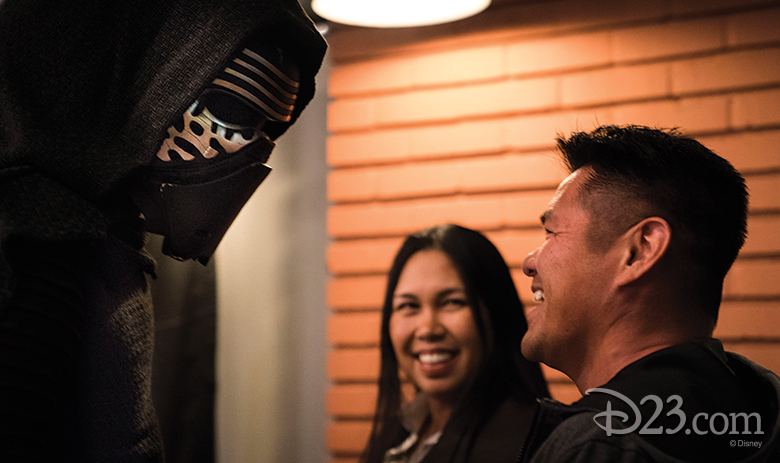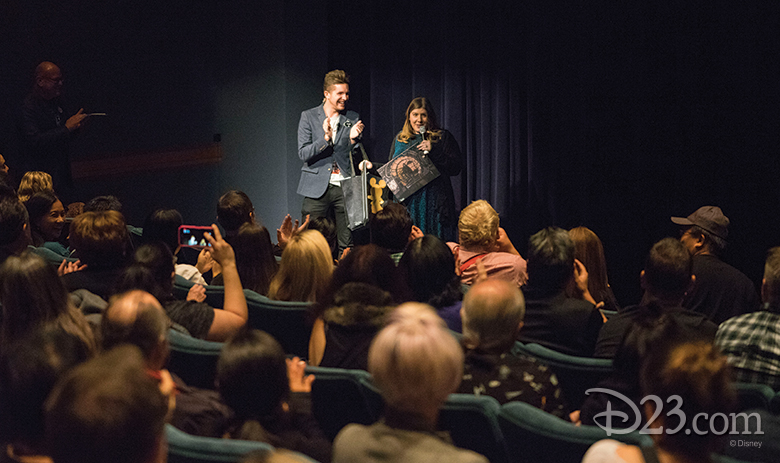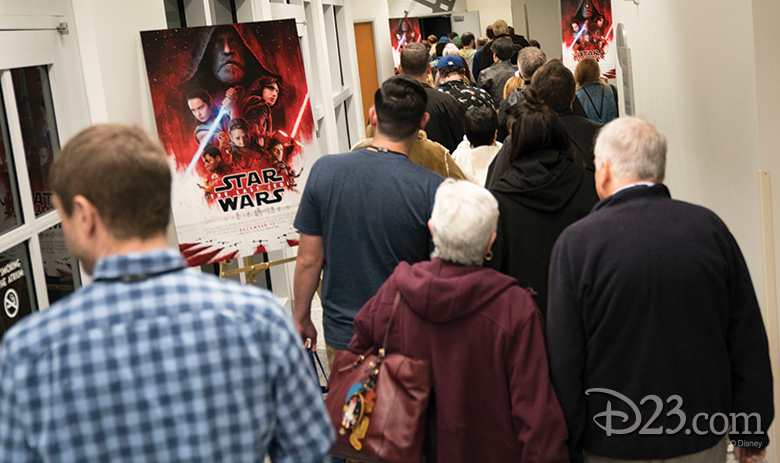 As the out-of-this-galaxy evening came to a close, guests were given a plethora of Star Wars goodies to commemorate their evening, including a limited-edition Star Wars pin, a Star Wars: The Last Jedi poster, an opening weekend ornament, and a photograph from the film, signed by Disney Legend Mark Hamill himself!
Sound like fun? Click here for more upcoming D23 Events!