By D23 Team
The holidays are approaching at lightspeed! And whether you're a Jedi master of gift giving, or a mere padawan struggling with the dilemma of what to give the Star Wars fan in your life, the force of shopDisney is with you always. In honor of the upcoming release of Star Wars: The Last Jedi, we've put together a list of Star Wars must-haves—just in time for the opening of the latest installment in the Star Wars franchise. We believe these are the gifts you're looking for… but you can also journey to shopDisney.com to check out more out-of-this-galaxy options. And D23 Gold Members, remember to use your shopDisney discount!
The Jedi in your family can use Rey's blue lightsaber to train in the ways of the Force this holiday season (though your trees may not thank us)! Complete with motion-sensor sounds, a glowing blue blade, and battle-clash rumble effects, you, too, can learn the path of the Jedi.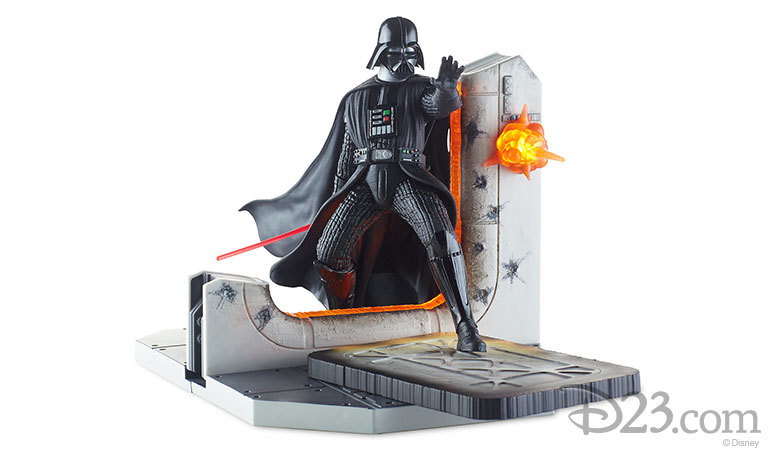 2. Darth Vader Light-Up Statue—Star Wars: The Black Series Centerpiece by Hasbro
In an artistic re-creation of the exciting scene in which Darth Vader boards the Rebel ship Tantive IV in Rogue One: A Star Wars Story, this light-up centerpiece can brighten your holidays on the table, on a bookshelf, or guarding a plate of cookies for Santa!
3. Star Wars: The Last Jedi Force Link Starter Kit by Hasbro
Transport your kids' playtime to a galaxy far, far away with the Star Wars: The Last Jedi Force Link Starter Kit, which uses wearable technology that enables kids to activate real movie phrases and battle-action sounds. The Starter Kit includes a Kylo Ren action figure, and can connect to more than 30 other Force Link figures—making the force of imagination stronger than ever before.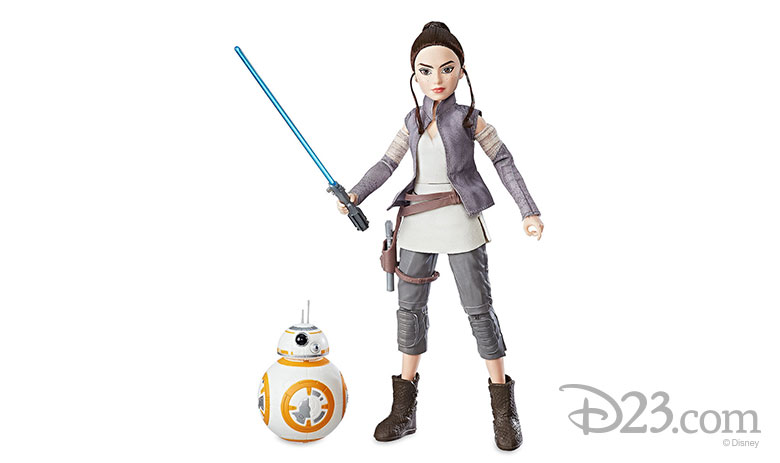 4. Rey of Jakku & BB-8 Action Figure Set—Star Wars: Forces of Destiny
Young fans can celebrate The Last Jedi and the new animated web series Star Wars: Forces of Destiny by reimagining some of Rey's greatest adventures with this figurine. BB-8 tags along on the adventure, ready to help Rey search for Luke and save the galaxy. Rey is fully poseable and swings her lightsaber, while BB-8's head turns so as not to miss a minute of the action.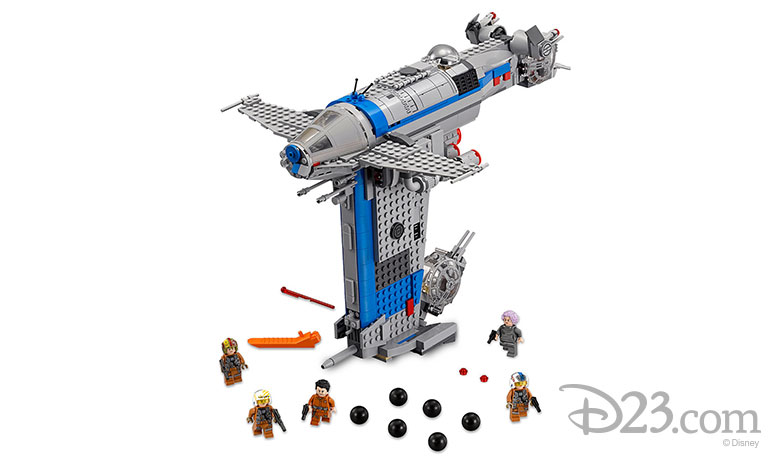 5. Resistance Bomber by LEGO—Star Wars: The Last Jedi
Build the story, brick by brick, as you assemble the Resistance Bomber by LEGO. Join Poe Dameron and Vice Admiral Holdo on their raids, complete with a bomb-release function, spring-loaded shooters, and opening gun turrets. Complete the 780-piece LEGO creation by December 15, and you can re-create scenes from the movie at home!