By Beth Deitchman
Since 1965, when Walt Disney himself selected the first Disney Ambassador—Julie Reihm Casaletto, who was inducted as a Disney Legend at D23 Expo 2015—these "Emissaries of Goodwill" have acted as official hosts to Resort guests and are frequently official spokespeople for Walt Disney Parks and Resorts. For someone who loves Disney, it kind of sounds like the most amazing job in the world, doesn't it?
We caught up with the four unbelievably knowledgeable 2015–16 Ambassadors for Disneyland Resort and for Walt Disney Resort and asked them to tell us their "Fab 5s." All had a hard time narrowing their selections to a mere five, but take a look at their answers and see how many of their Disney favorites happen to be your favorites, too!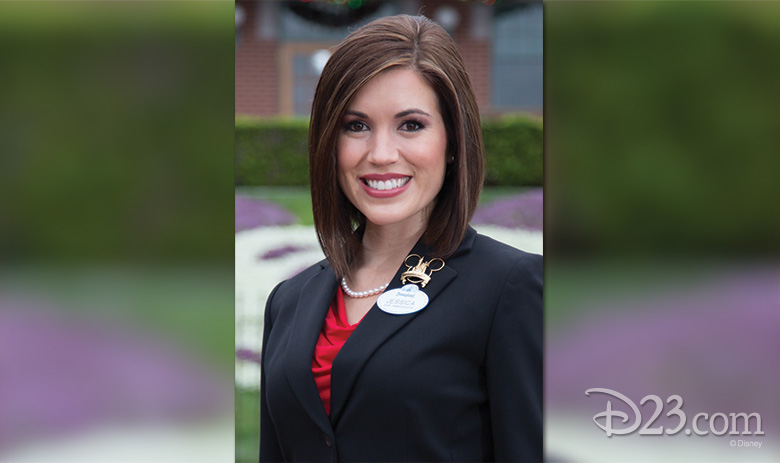 Jessica Bernard, Disneyland Resort:
"As Walt Disney proclaimed on Disneyland's opening day, Disneyland is and always will be a source of joy, hope, and inspiration to all the world. I believe that The Walt Disney Company—and everything we represent—continues to inspire. I've found inspiration in so many Disney things that it's nearly impossible to choose just five! But, here goes with my five fabulous favorites: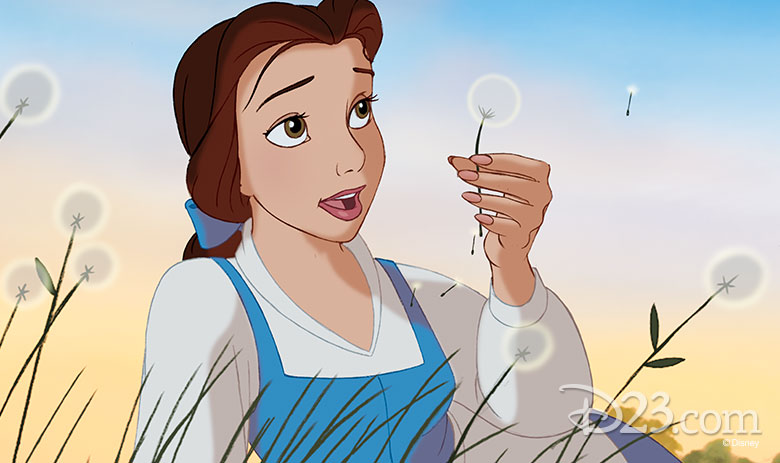 "Beauty and the Beast is my favorite Disney movie. I saw it no less than 10 times in the movie theater when I was a kid, and I can still recite almost every line. I absolutely love what Belle represents. She is a strong, courageous, kind, fearless, loyal, and intelligent woman; and I think she's an excellent role model—as are the subsequent Disney princesses!
"Main Street Cinema is one of my go-to spots in Disneyland. In fact, a trip to Disneyland just doesn't seem complete without paying a visit and taking a step back in time. My husband and I especially love to watch Mickey's Polo Team. It's a nice reprieve from the Southern California heat, and it's a nice reminder of where it all started!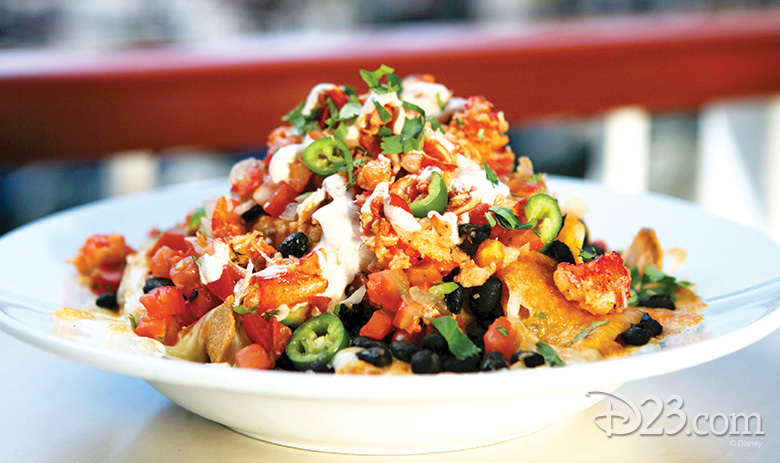 "I'm not sure there's a better way to spend a beautiful afternoon than to enjoy some delicious lobster nachos and an ice-cold drink at the Cove Bar while overlooking Paradise Bay lagoon in Disney California Adventure Park. My sister visited from Oregon last month, and she's still talking about these nachos!
"I've found inspiration in so many Disney things that it's nearly impossible to choose just five!"—Jessica Bernard, Disneyland Resort Ambassador
"Before Cars Land opened, I would have said Pirates of the Caribbean. Now I would be remiss if I didn't admit that Radiator Springs Racers has driven its way to the No. 1 spot. I think it's a perfect attraction! You begin with the beautiful views of Ornament Valley, then there's all you could hope for in a dark ride, and then you get a thrilling high-speed race! I'm always up for a cruise through Radiator Springs.
"For more than 60 years, the Disneyland Band has been playing the "Happiest Music on Earth!" I think there's something wonderfully nostalgic about seeing and hearing the grandeur of the Band throughout the park. My favorite show is the Band's Frontierland set in front of the Golden Horseshoe. Take my word for it, and check it out!"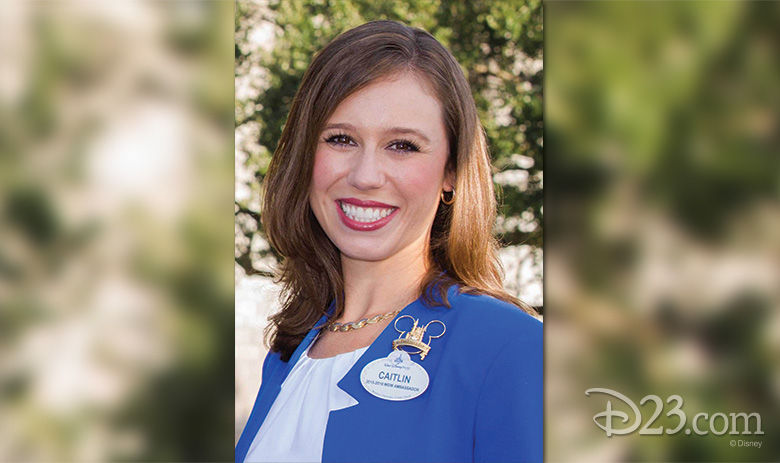 Caitlin Busscher, Walt Disney World Resort
"When I was a child, visiting Walt Disney World was truly a place of magic and escape. The memories I created while on vacation with my family are some of my most vivid, and I was inspired to move to Florida in order to become part of the magic. As Ambassador, it is an honor to represent the almost 75,000 cast members who create these unforgettable memories for our guests every day.
"The Walt Disney Company is known for their immersive experiences, and I love feeling transported to other worlds! Disney's Animal Kingdom is a favorite for both my husband and myself—the authentic flavors at Harambe Market, the rhythmic music of the Burudika street performers, and Kilimanjaro Safaris attraction all combine to make you feel as though you are in Africa. And I love talking to the cultural representative cast members from all across the continent who serve as Ambassadors of their country! They are always happy to share stories about their culture. We just returned from our own trip to Africa, and can say with authority that the Imagineers did a fantastic job researching every detail—and their journals and artifacts from their travels can even be seen at the new Tiffins restaurant!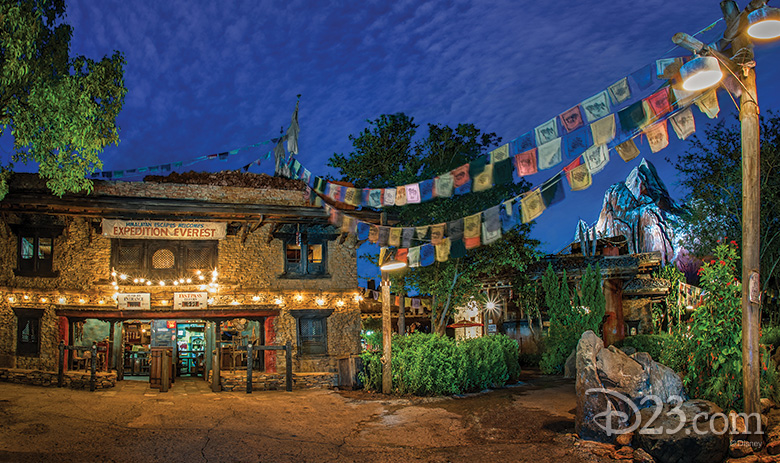 "Since I consider myself a bit of a thrill seeker, Expedition Everest at Disney's Animal Kingdom will always be one of my favorite attractions. Not only are the drops surprising, but the attraction has an incredible story and the theming is superb!
"Walt Disney World has no shortage of nighttime spectaculars, so it's hard to pick a favorite. But one that I love is IllumiNations: Reflections of Earth at Epcot. The fireworks themselves are fantastic, but I also love the concept that there is hope for the future and that all nations can be united. The song at the end, 'We Go On', always makes me cry!
"I love that the magic of Disney can connect to our guests and cast members in different ways. Whether it's a memory, or a character, or a resort, or a favorite restaurant, there is something for everyone. For me, music truly resonates. And Disney has a way of creating music that is exceptionally moving. I love all of the musical groups and live shows across property, but if I had to pick one that really gave me goose bumps and made me cry, it would have to be The Voices of Liberty in The American Adventure pavilion at Epcot. I always arrive early to get a good spot on the floor where the acoustics are best, and when they sing 'When You Wish Upon a Star', to me it is the essence of Disney and my childhood. Their voices are so beautiful, I can't help but tear up every time.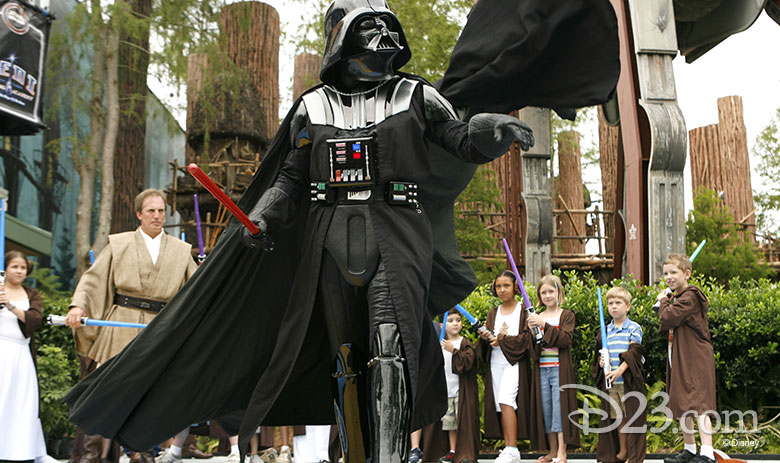 "Also, Star Wars. I'm a huge Star Wars fan, so I am thrilled to see it have such a presence at Disney's Hollywood Studios—especially since I'm such a fan of the dark side! Seeing Captain Phasma march down the street with her garrison of Storm Troopers is very impressive."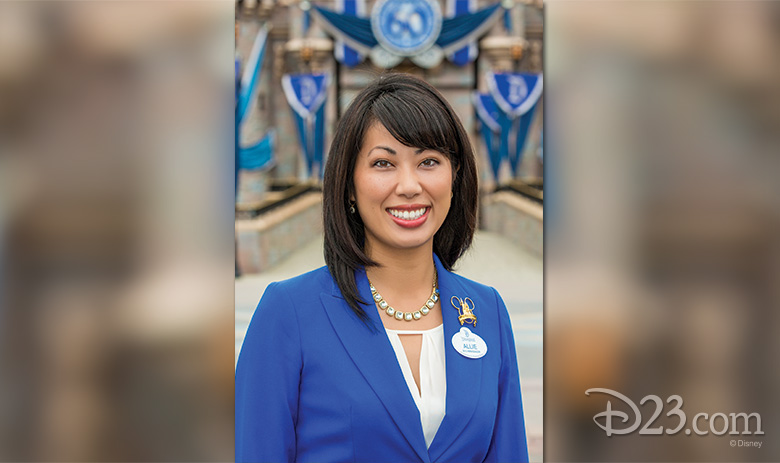 Allie Kawamoto, Disneyland Resort
"I was fortunate to grow up in Southern California, so visiting the Disneyland Resort was an annual tradition. I've created lots of wonderful memories throughout the years, but there are certain places that I frequent and recommend to friends and family that are visiting:
"Favorite Snack: Chicken or Beef Nachos from White Water Snacks at Disney's Grand Californian Hotel & Spa! The chips are nice and sturdy to scoop up all of the delicious toppings. The ambiance on the patio is very relaxing, and you can gaze into Disney California Adventure while enjoying your nachos. Tip: You can order them with half chicken and half beef.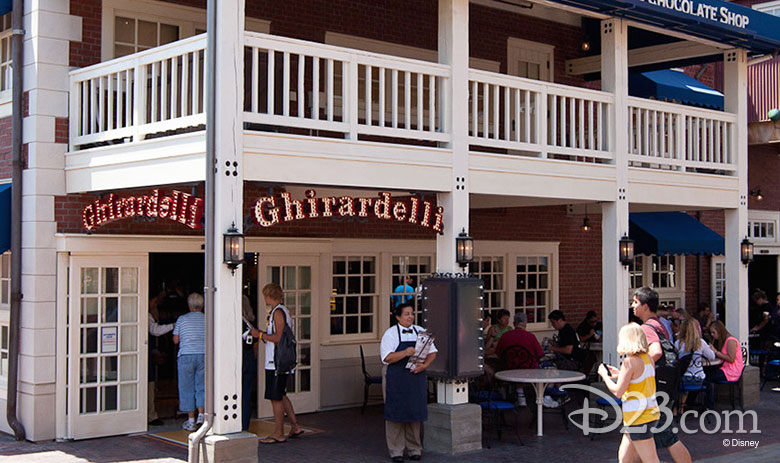 "Favorite Dessert: You can't go wrong with a visit to Ghirardelli Soda Fountain. Upon entering you're greeted with a smile and a sample of chocolate. My husband and I usually share the Intense Dark Espresso Escape sundae, which is very rich and gives us a little caffeine kick.
"Favorite Attraction: My favorite attraction is Toy Story Midway Mania! I love how immersive and interactive the attraction is. Plus, I may be slightly competitive and I'm still trying to hit all of the secret targets.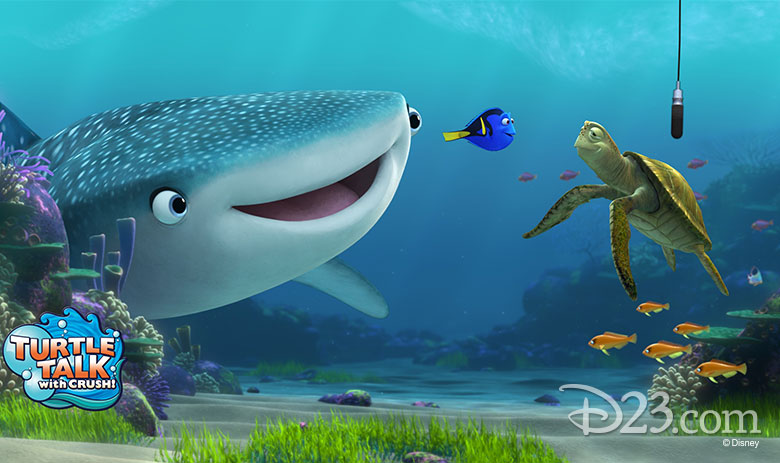 "Favorite Afternoon Rest Stop: The Animation Building in Disney California Adventure is a treasure! It's a great spot to get out of the sun and relax while watching clips from your favorite Disney movies. I also love Turtle Talk with Crush! With all of the newly added friends from Finding Dory, you can see the show countless times and have different experiences. I am also a big fan of the Animation Academy. Trying to sketch my favorite characters makes me extra appreciative of the talented artists who bring our movies to life. Plus, you get a fun souvenir when you're done! Tip: Ask the cast in Off the Page for a rubber band so you can roll up your art and keep it safe.
"Favorite Entertainment Offering: Paint the Night is my favorite 60th Anniversary show. It brings back memories of being a child and watching the Main Street Electrical Parade with my family. I've seen Paint the Night several times and constantly notice different details in the characters and costumes. It's an absolute must-see and fun way to cap off the evening! When it's over, you'll ask yourself, 'When can we do this again?'"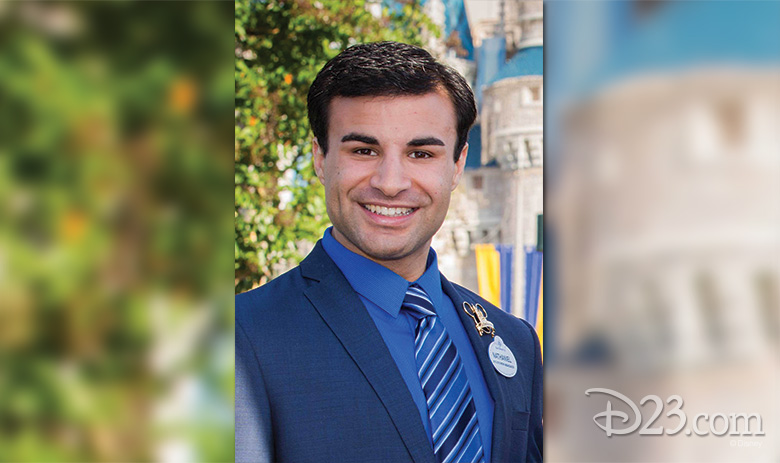 Nathaniel Palma, Walt Disney World Resort
"Just like D23 Members are huge Disney fans, so am I. I love everything about Disney and it's such an honor to continue Walt's legacy by becoming a Disney Ambassador and represent the cast members who bring Walt Disney World to life along with all of the other wonderful things that the Company does.
"When it comes to my favorites, I always like to start with my favorite character and I have two: Alice in Wonderland and Pinocchio. That's because I love their personality, they're classic characters, and I feel like if you combine the two, you get me! I think that's why we love the Disney characters so much, because we can relate to them.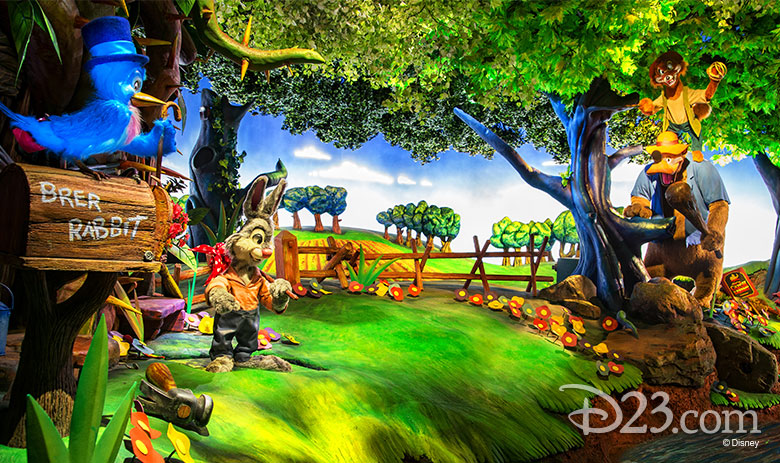 "My favorite attraction is going to have to be Splash Mountain because I have a huge affinity for the south, and I just love going to the tales of Br'er Rabbit. I thought Splash Mountain was such a creative way for Imagineers to take an attraction that at other theme parks might just be going up and then going down and getting wet, but really immersing guests into the storyline as they're getting captured by Br'er Fox and getting flung into the briar patch. I thought it was just incredible, and the attraction is so much fun.
A favorite nighttime show is Fantasmic! and the reason why I love it is not only because of the beautiful storyline, the characters, and the stage. Sometimes I like to sit all the way in the front, and when Mickey comes out at the very top of the mountain, instead of looking at Mickey I look back and I see that stadium of thousands of guests—and we have guests who are young; who are more seasoned; who have been here for the first time, for hundreds of times; we have our Disney fans; we have guests from all around the world. But that moment when Mickey comes out, we all speak the same language, the language of Disney and what Mickey represents—that essence of happiness, the essence of Walt Disney. People just go crazy and I burst into tears.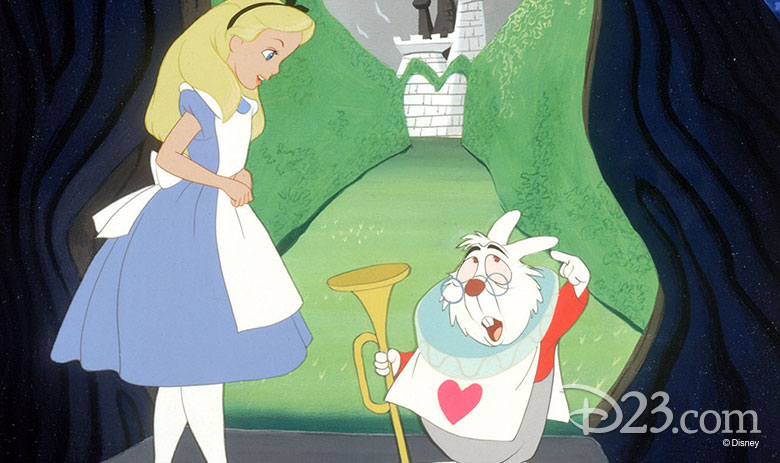 Alice in Wonderland would be my favorite movie. It's the movie's 65th anniversary—so go, Alice! I just love how whimsical and crazy it is.
Churros are my favorite snack. There's something about Disney churros that you don't get anywhere else, and every time that I come to a Disney park—whether it's here or the Disneyland Resort (which, I think, has the best churros ever!)—I have to have a churro.