Thousands of Disney's most loyal and passionate fans headed to Hall D23 this morning at the Anaheim Convention Center to watch as The Walt Disney Company honored the eight—make that nine!—newest inductees into the prestigious circle of Disney Legends. Disney Chairman and CEO Bob Iger hosted this historic event, which marked the fourth time the Disney Legends ceremony has taken place at D23 EXPO.
George Bodenheimer. Andreas Deja. Eyvind Earle. Danny Elfman. Susan Lucci. George Lucas. Julie Reihm Casaletto. Carson Van Osten. And also, in an unexpected announcement, Johnny Depp was inducted into the 2015 class, making a surprise appearance on stage to the roaring delight of the audience.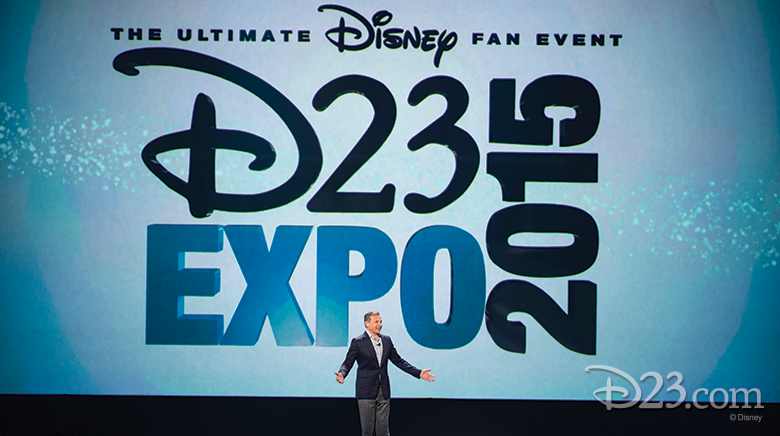 "I have the happiest job on Earth," Iger said in opening the ceremony. "Walt would be so proud of everything The Walt Disney Company is doing today." He acknowledged the huge responsibility he feels for protecting the Company's legacy.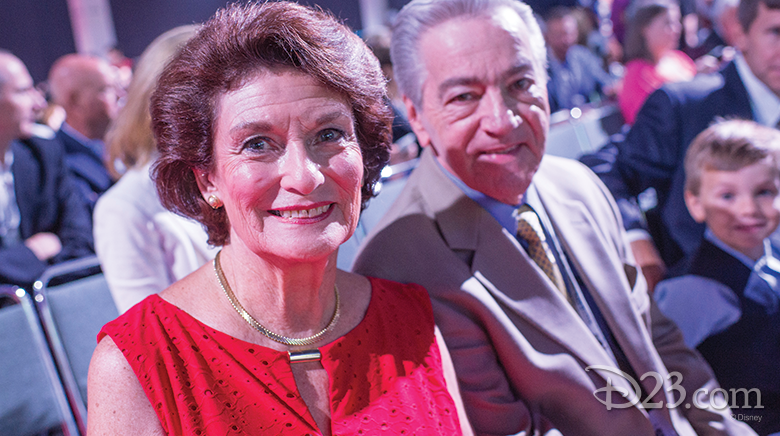 In inducting first Disneyland Ambassador Julie Reihm Casaletto, Iger said, "She set the standard," noting that every Ambassador who came after her followed Reihm Casaletto's lead. "Wherever Walt is," Reihm Casaletto said in accepting the award, "he's smiling, and his eyes are like the eyes of a boy."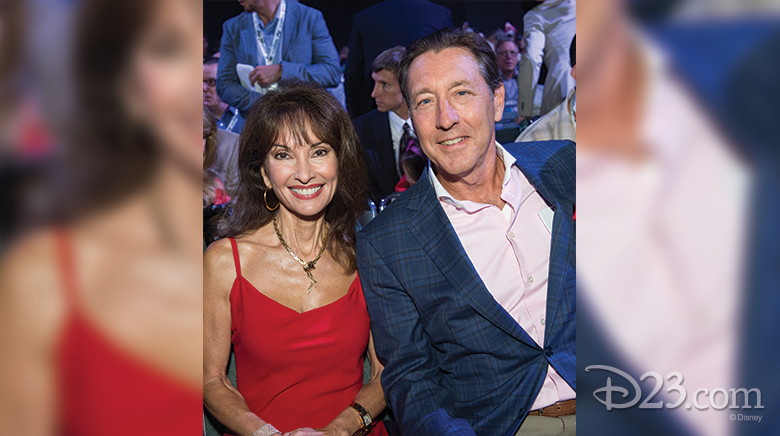 George Bodenheimer, former Executive Chairman of ESPN, said, in accepting his award, "Whenever I'm asked what's the best part about ESPN, the answer is always the same. The people. The people of ESPN deserve the credit for what ESPN has become."
The late Eyvind Earle's daughter, Kristin Thompson, accepted the award on behalf of her father, the artist, illustrator, and designer best known for his work on Sleeping Beauty, for which he contributed significantly to the production design, including styling, background, and color. "During his post-Disney career, he was often referred to as a 'Disney artist.' That was something he was very proud of," she said.
Susan Lucci is best known for her portrayal of the husband-collecting Erica Kane on the daytime drama All My Children, but as Lucci said, "It's all primetime as far as I'm concerned." Lucci later shared that a reporter today asked her to design a Disney ride based on her iconic character. "It would have a lot of husbands, and would definitely be a roller coaster!" she laughed.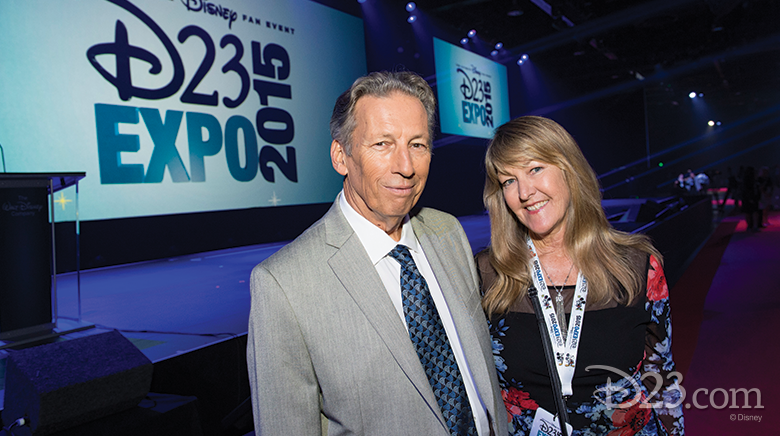 Carson Van Osten, an artist known primarily for his work at Disney Consumer Products, referenced a remark from Pablo Picasso during his remarks. "Picasso said all children are artists until they are taught not to be. My mother never taught me not to be."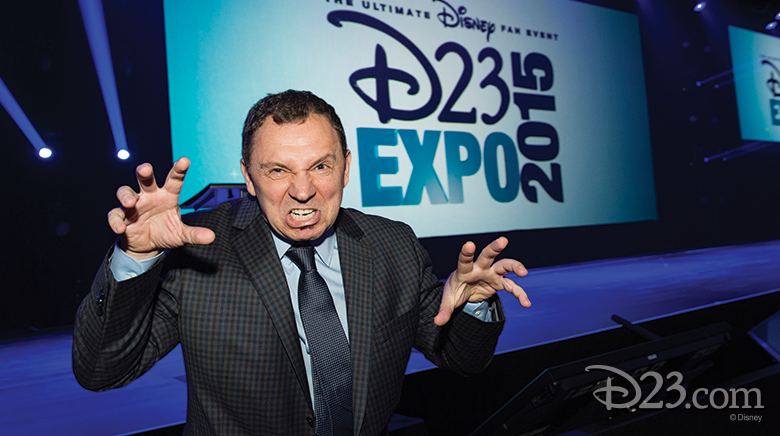 Andreas Deja, a 30-year Disney animator best known for his portrayals of such villainous characters as Scar and Jafar, said, "I have a 'before Jungle Book' life and an 'after Jungle Book' life," Deja said of the film that gave him his life's mission. The he humorously lobbied Bob Iger for a Jungle Book ride at Disneyland Paris. "The Germans will come!" he promised.
Composer Danny Elfman, who has penned scores for such Disney movies as Tim Burton's The Nightmare Before Christmas, Alice in Wonderland, and the upcoming Alice Through the Looking Glass, said, in his mind, that his time spent with Disney has felt "like a throwback to Hollywood's golden age. Working with Disney is unlike working for any other company."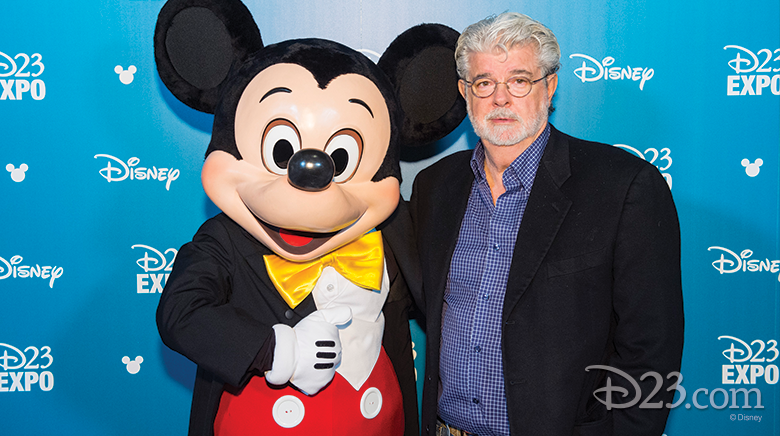 In introducing what we thought was the last Disney Legend for 2015, Iger said he was "stating the obvious" in declaring George Lucas to be one of the best storytellers of all time. "His gifts for storytelling are matched by his incredible abilities to innovate." In accepting his award, Lucas said he was a park guest on the second day the park opened, and that "Disney has always given me a great deal of inspiration." Lucas also shared a secret with the audience: "Not very many people realize that Goofy was the inspiration for Jar Jar Binks."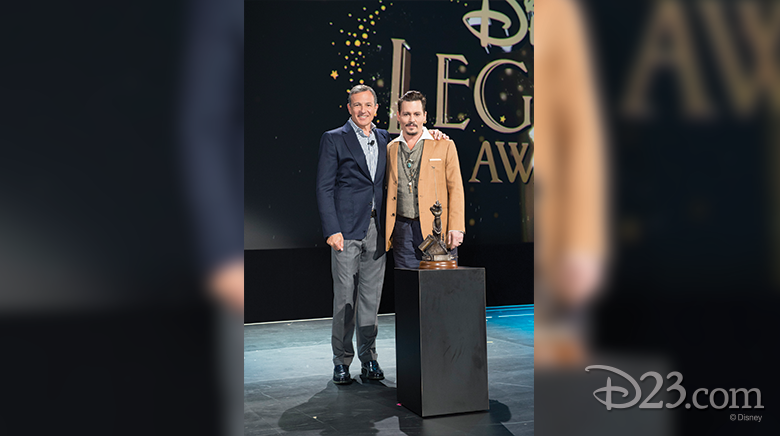 Those in the audience may have thought the 2015 Disney Legends Awards ceremony would now come to a close. But as Iger said, "There is nothing D23 fans like more than a good surprise." And a good surprise was delivered when he announced that Johnny Depp would also today become a Disney Legend. "Thank you for giving me the opportunity to do stupid stuff for a living," a visibly moved Johnny Depp told the excited crowd, before acknowledging how much he will treasure this honor. "I hope I get the opportunity to meet Mickey Mouse!" he said.
Another memorable surprise was a moving tribute to the Disney Legends who have passed away since the last D23 EXPO. Josh Strickland saluted them with a heartfelt rendition of "You'll Be in My Heart" from Tarzan.
The nine very special talents honored today have now taken their places alongside the 249 men and women who, since 1987, have received The Walt Disney Company's highest honor for their timeless contributions and inspirational talent.