What do Fred MacMurray, Ub Iwerks, Betty White, Sir Elton John, Frank and Ollie, Barbara Walters, Steve Jobs and Annette Funicello have in common?
These distinguished individuals are all Disney Legends. For 28 years, The Walt Disney Company has proudly honored those who have made significant contributions to the Disney legacy by naming them Disney Legends. Fred MacMurray, star of such Disney classics as The Absent-Minded Professor and The Happiest Millionaire was the first Disney Legend. Including this year's honorees, a total of 257 Disney Legends have been named. The Disney Legends Awards ceremony will take place at 10 a.m. on Friday, August 14, in Hall D23 at the Anaheim Convention Center and will be hosted by Disney Chairman and CEO Bob Iger. To fill you in on what makes these legendary personalities so…well, legendary, here are some fascinating facts about the Disney Legends 2015 honorees.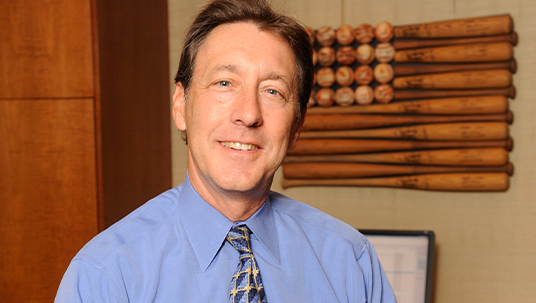 Good Sport: George Bodenheimer
ESPN's innovative and inspirational fifth president since 1998, a leadership position he held until 2012.
George kicked off his career in the ESPN mailroom.
Long-lived: George is ESPN's longest-tenured President, serving for 13 years.
On May 5th, 2015, George was honored with the Lifetime Achievement Award at the 36th annual Sports Emmy® Awards ceremony.
In 2008, he was inducted into the Cable Hall of Fame for his leadership, innovation and contributions to the cable industry and his community.
With his retirement as Executive Chairman of ESPN in 2014, George wrapped up an incredible 33-year career with the company that with his help grew in stature as The Worldwide Leader in Sports.
---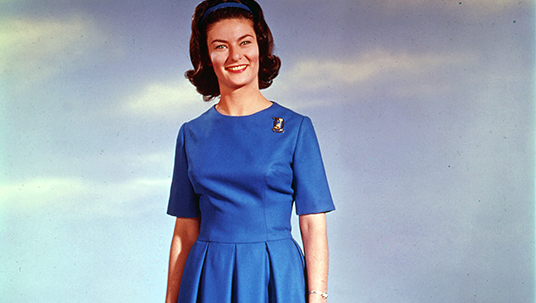 Good Will Ambassador: Julie Reihm Casaletto
The very first Disneyland Ambassador.
Julie's first role at the park was as a Tour Guide.
Julie first encountered Walt when he surreptitiously joined her Tour Guide group as they made their way up Main Street, U.S.A.
Julie co-starred with Walt himself on the "Disneyland Tenth Anniversary Show" episode of the Walt Disney's Wonderful World of Color TV series.
Of Walt, Julie said, "He delighted in seeing other people delighted."
Traveling in her role as "Disneyland's Ambassador to the World" throughout the United States, Europe and Asia, Julie logged more than 52,000 miles.
---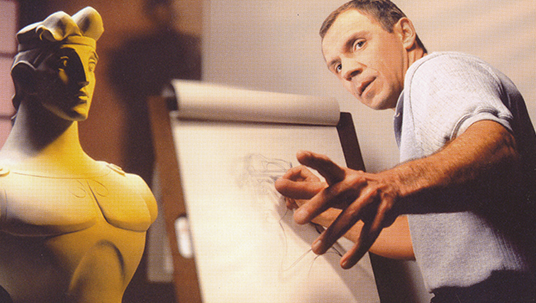 Animated Artist: Andreas Deja
Master Disney animator of the modern era.
Which of Walt's animated classics inspired Andreas to be a Disney artist? The Jungle Book, which Andreas saw at the age of 11.
The Black Cauldron was the first Disney animated feature on which Andreas worked, first as a concept artist, then as an animator.
Andreas animated Mickey Mouse in The Prince and the Pauper, Runaway Brain and Fantasia/2000.
Andreas relishes animating villains because, he says, "Villains are the most fun to animate." He has animated some of the best of Disney's baddies, including Jafar in Aladdin and Scar in The Lion King.
Andreas drew inspiration for the tall, stately and restrained Jafar from Disney Legend Marc Davis's Maleficent from Sleeping Beauty.
---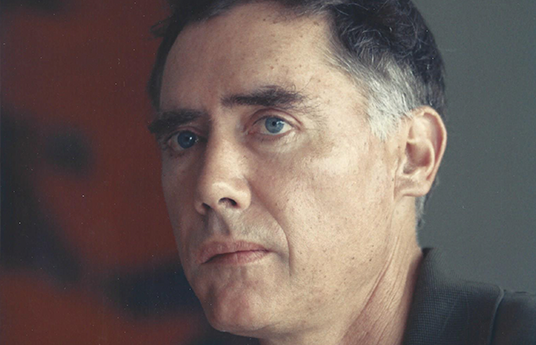 Modernist Master: Eyvind Earle
Influential animation art stylist.
Eyvind Earle provided the entire overall design and artistic concept for Walt Disney's Sleeping Beauty.
The artist consulted many ancient artworks, including medieval paintings and architecture, gothic art, and Persian tapestries, to create the stylized, modernist background and character design.
Eyvind's first Disney assignment was as assistant background painter for The Little House, an animated short styled by Disney Legend Mary Blair.
Eyvind painted more than 100 backgrounds for Peter Pan.
Eyvind also lent his flat, sharp-edged styling to such visually experimental Disney shorts as the Academy Award-winning Toot, Whistle, Plunk and Boom.
---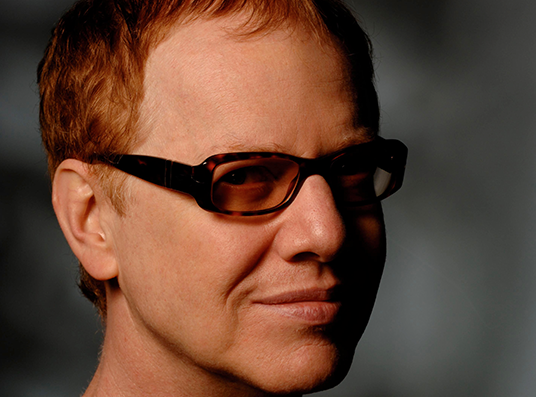 Movie Musician: Danny Elfman
Prolific film and television composer.
For 17 years, Danny wrote and performed with the rock band Oingo Boingo, producing such hits as "Weird Science" and "Dead Man's Party."
Danny is the singing voice of Jack Skellington in Tim Burton's The Nightmare Before Christmas, for which he also composed the score.
One of Danny's favorite Disneyland Park attractions is Haunted Mansion, and he was thrilled to compose the music for the new Mystic Manor attraction at Hong Kong Disneyland.
Danny has been nominated for four Academy Awards and eight Grammy Awards.
Danny has composed the music for almost all of Tim Burton's films, including Disney's Alice in Wonderland.
---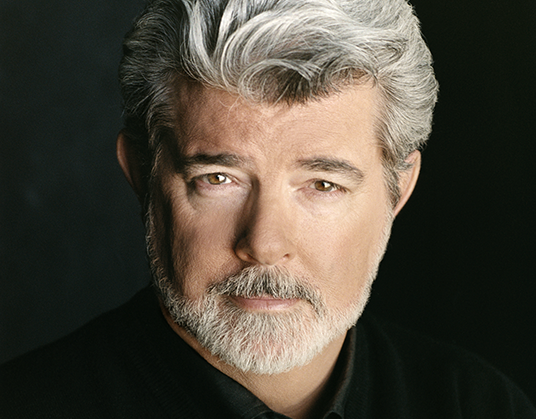 Shooting for the Stars: George Lucas
Producer, director, writer, Star Wars and Indiana Jones creator.
George is a longtime fan of the epic Uncle Scrooge comic book stories written and drawn by Disney Legend Carl Barks. These action-adventure stories influence the creation of Lucas' Indiana Jones films.
George was honored with the 1991 Irving G. Thalberg Memorial Award by the Academy of Motion Pictures and Arts and Sciences for a body of work that reflects "a consistently high quality of motion picture production." Walt Disney received the same award in 1942.
First project with Disney: Captain EO, directed by Francis Ford Coppola and starring Michael Jackson. This 3-D film debuted in Journey into Imagination at Epcot on September 12, 1986.
George often incorporates tributes to his feature film-directorial debut, THX 1138, in his productions, such as a license place number in American Graffiti or a reference to cell block 1138 in Star Wars: A New Hope.
George founded the small Lucasfilm computer graphics division that eventually became Pixar.
---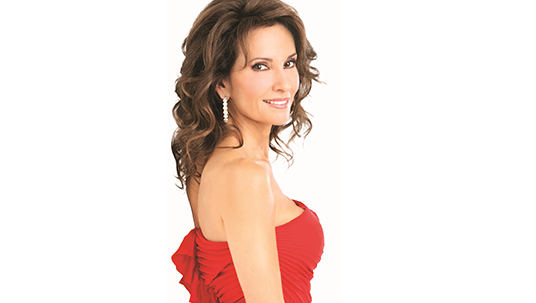 Television Diva: Susan Lucci
The star of ABC's long-running All My Children is the queen of daytime television.
Susan portrayed Erica Kane, "the woman you love to hate," on ABC's fabled soap opera All My Children for 41 years, a role that TV Guide declared the most famous character in the history of daytime drama,
The famed role garnered Susan 21 Daytime Emmy® nominations to which she finally won the prestigious Emmy for Best Actress to a four-minute standing ovation on her 19th nomination.
As a high school student, Susan was not only an actress in school plays; she also was a cheerleader, a writer on the school paper, and an exchange student to Norway.
The actress received a star on the Hollywood Walk of Fame in 2005 and was inducted into the Broadcasting Hall of Fame in 2006.
Susan currently stars in the international hit Lifetime series Devious Maids, produced by ABC Studios, as socialite Genevieve Delatour.
---
Setting Mickey's Style: Carson Van Osten
Disney Consumer Products artist and leader.
For 45 years, Carson has been inspiring artists around the world to draw Mickey and his friends according to the highest Disney standards.
First Disney assignment: illustrating Mickey Mouse comic books. "I did like to draw Mickey and Goofy stories from the start," he says.
Created by Carson in 1975, the Disney Comic Strip Artist's Kit is a seven-page guide still in use today throughout the world.
Carson also created some of the first character style guides, overseeing art for books, record album covers, motion picture tie-in advertising, and more.
Carson was a classic-character consultant for the Disney Epic Mickey and Where's My Mickey? video games.