Throughout D23 EXPO 2015—August 14–16 at the Anaheim Convention Center—Disney fans will be treated to show-stopping presentations, engaging panels, and immersive experiences from our friends at Walt Disney Animation Studios. The lineup—just announced—is Walt Disney Animation Studios' most exciting presence at D23 EXPO yet!
Here is the lineup of all of the happenings you won't want to miss. Mark your calendars now!
Pixar and Walt Disney Animation Studios: The Upcoming Films, Hosted by John Lasseter
Friday, August 14, 3 p.m.—Hall D23
After meeting the Emotions inside the mind of an 11-year-old, taking a trip to San Fransokyo where a boy genius and his robot save the world, and falling in love with a queen with icy powers who wants to "let it go," come see where Walt Disney and Pixar Animation Studios plan to take you next. In what has become a D23 EXPO must-see, host John Lasseter, Chief Creative Officer of Pixar and Walt Disney Animation Studios, presents Pixar and Walt Disney Animation Studios: The Upcoming Films. Filmmakers will unveil never-before-seen footage from Pixar's upcoming The Good Dinosaur and Finding Dory and Disney Animation's Zootopia and Moana. The event will include surprise announcements, musical performances, and appearances by the films' star voice talent. Cell phones, cameras and all recording devices will be checked for this presentation.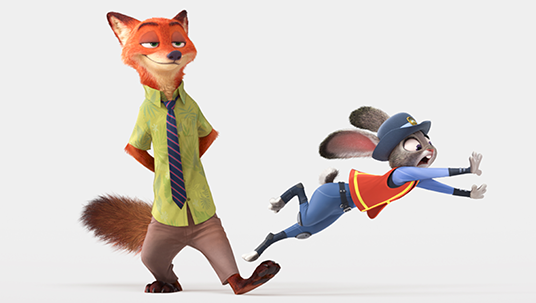 Welcome to Zootopia!
Saturday, August 15, 1:30 p.m.—Stage 28
Welcome to Zootopia, a magnificent mammal metropolis, and home to Walt Disney Animation Studios' next feature, the comedy-adventure Zootopia. Join directors Byron Howard (Tangled, Bolt) and Rich Moore (Wreck-It Ralph), producer Clark Spencer (Wreck-It Ralph, Bolt), and artists from the incredible production team as they introduce rookie rabbit-officer Judy Hopps, con-artist fox Nick Wilde, and a host of dynamic animal characters, sharing footage and behind-the-scenes stories with D23 EXPO-goers.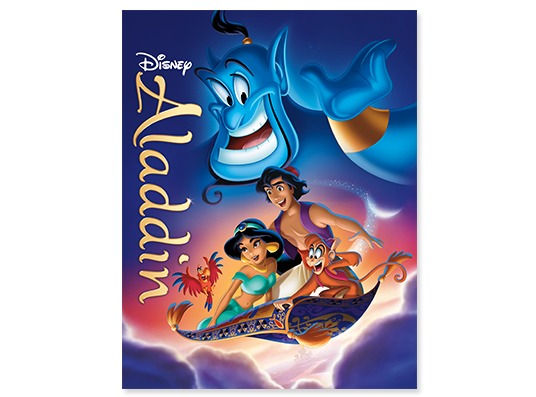 Aladdin

—The Making of a Classic
Saturday, August 15, 6 p.m.—Stage 28
Join Walt Disney Animation Studios filmmakers, including legendary directors John Musker and Ron Clements, animators Eric Goldberg (Genie) and Mark Henn (Jasmine), as well as Jasmine herself, Linda Larkin, and the two actors who gave life to the character Aladdin: Scott Weinger and Brad Kane, as they unveil the stories behind one of the great Disney classics, Aladdin, a film that led to a "whole new world" for animation.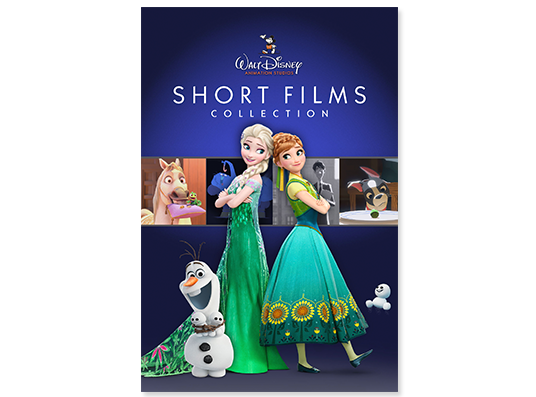 The Shorts of Walt Disney Animation Studios: from Paperman to Prep & Landing, Feast to Frozen Fever
Sunday, August 16, 11:30 a.m.—Stage 28
When Walt Disney and his brother Roy founded the Disney Brothers Studio in 1923, their first medium for storytelling was the animated short. More than 90 years later, Walt Disney Animation Studios continues this tradition, making groundbreaking and award-winning shorts including Feast, Paperman, and this year's hit Frozen Fever. Join the filmmakers behind these shorts and so many others, including Get A Horse!, John Henry, Lorenzo, and The Ballad of Nessie for a conversation about this truly animated art form.
Frozen

FANdemonium: A Musical Celebration!
Sunday, August 16, 3 p.m.—Hall D23
Join host Chris Montan, president, Walt Disney Music, and the Oscar®-winning songwriting team of Kristen Anderson-Lopez and Robert Lopez as they take you on a once-in-a-lifetime musical journey through the world of Frozen. This one-day-only performance features your favorite friends from the Walt Disney Animation Studios film—including Anna and Elsa—with sing-along experiences and fascinating stories behind some of your favorite Frozen songs.
The Tunes Behind the Toons:

Screening/Q&A
Sunday, August 16, 6 p.m.—Stage 28
D23 EXPO invites you to a special screening and Q&A panel for The Tunes Behind the Toons, a short form documentary that celebrates the power of music in animation. From the silent film days when organists played live accompaniments, to the music within today's animated features, this documentary traces the origins of cartoon music and its pioneers. Featuring interviews with Alan Menken, Randy Newman, Patrick Doyle, Mark Watters, Bruce Broughton, Richard Sherman, and many others. Producer/director Dave Bossert will lead a star-studded Q&A following the presentation.
ON THE EXPO SHOW FLOOR:
Animation—Show Floor Exhibition
For the first time at D23 EXPO, Walt Disney and Pixar Animation Studios have created a joint experience no Disney fan should miss. With live demonstrations, presentations, and autograph signings with top filmmakers from each studio, plus free giveaways and interactive displays featuring the films Inside Out, The Good Dinosaur, Zootopia, Finding Dory, and Moana, this is a can't-miss attraction for animation fans.
An Animator's Gallery: Eric Goldberg
D23 EXPO 2015 hosts the first public exhibition anywhere of "An Animator's Gallery: Eric Goldberg." Celebrate Goldberg, whose artistry at Walt Disney Animation Studios began with his groundbreaking work on Genie in Aladdin, and continues to this day on projects such as the upcoming Moana and the 2014 Oscar®-nominated Mickey Mouse short Get A Horse! The exhibition features a collection of more than 100 of Goldberg's caricatured creations of Disney characters, drawn in a style reminiscent of art seen on the famed walls of Sardi's Restaurant and The Brown Derby. This incredible collection of art is from the newly released book An Animator's Gallery: Eric Goldberg Draws the Disney Characters, and will be available for purchase in the Walt Disney Publishing pop-up shop on the EXPO show floor.
Frozen

Album Signing
With the purchase of Frozen: The Songs or Frozen Picture Disc at the Disney Music Emporium, guests will be issued a wristband to secure a space for an album signing with Kristen Anderson-Lopez, Robert Lopez, and Tom MacDougall (Co-Producer, Frozen Soundtrack) on Friday, August 14 at 10:30 a.m.
Tickets for D23 EXPO 2015 are available at a discounted price for a limited time. Through June 30, 2015, tickets are $67 for a one-day adult admission and $48 for children 3–12. Tickets for members of D23: The Official Disney Fan Club are $58 for a one-day adult admission and $42 for children. Multi-day money-saving tickets are also available. D23 Members can save as much as $188 off the price of admission, based on the purchase of four three-day tickets at the D23 Member rate. For more information on tickets and the ticket pricing structure for D23 Members and general admission, visit D23EXPO.com.