By the D23 Team
There's nothing Disney fans love more than learning about their favorite Disney films, attractions, characters, and more. Here at D23, we've rounded up our fair share of fantastic facts in the past to help fans brush up on all the trivia they should know. Whether you just enjoy reading up on the behind-the-scenes details and interesting tidbits of your Disney favorites or if you enjoy asking your friends, "Did you know…?" and sharing some fascinating facts, we've rounded up Disney details that are perfect for every Disney trivia aficionado to know. Check out the list below to brush up on your knowledge or for a quick reminder on some of your favorite facts.
DISNEY ANIMATION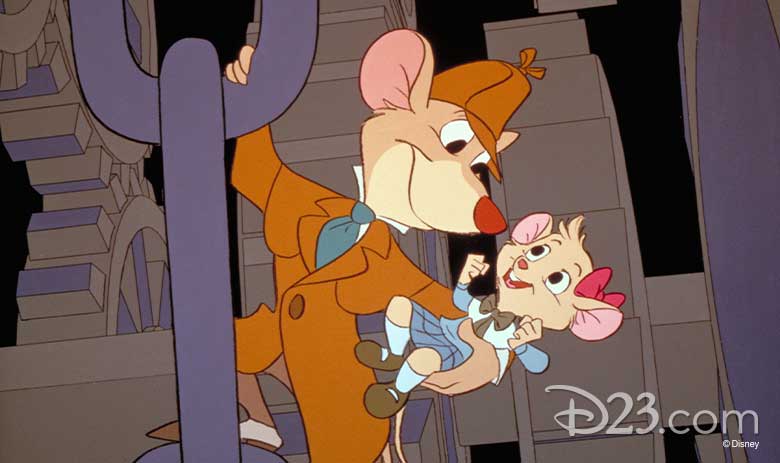 Bela Lugosi posed for Fantasia's "Night on Bald Mountain" sequence
For Fantasia's "Night on Bald Mountain," sequence, director Wilfred "Jaxon" Jackson brought in horror movie great Bela Lugosi to act out the evil actions of Chernabog, the god of evil for animator Bill Tytla. Read more Fantasia facts here.
Marketing for the film Cinderella referenced a "Disneyland" before the theme park was completed
Five years before Disneyland's gates would open, ads for the film proclaimed, "It's so full of the wonderful fun, hilarious characters, singable songs—the sheer enchantment that comes only from Disneyland." While we know that Disneyland in Anaheim is definitely full of the enchantment the ad mentions, the park itself did not exist when Cinderella was in theaters! Read more Cinderella facts here.
The Great Mouse Detective showcased one of the earliest uses of computer animation
For the film's climax—in which Basil confronts his archenemy Ratigan in a duel set against the clockworks of Big Ben—the filmmakers combined traditional hand-drawn artistry with the latest in technology. Animator Phil Nibbelink and Tad A. Gielow spent several months designing the interior of the mammoth clock. The exciting and experimental sequence paved the way for more computer animation, such as the groundbreaking ballroom scene in Beauty and the Beast (1991) and today's computer-animated films. Read more The Great Mouse Detective facts here.
LIVE ACTION
The Princess Diaries films were produced by Whitney Houston
Whitney Houston, along with Debra Martin Chase and Mario Iscovich, produced both of The Princess Diaries films, as part of her production company, BrownHouse Productions. In a very memorable moment on set of The Princess Diaries, Houston and Julie Andrews sang "Happy Birthday" to Garry Marshall. Read more The Princess Diaries facts here.
Industrial Light & Magic created more special effects for Who Framed Roger Rabbit than for Star Wars.
All the special effects in Who Framed Roger Rabbit were done with optical printers, puppetry, stop-motion animation, and clever gadgetry. Astoundingly, Industrial Light & Magic (ILM) did more special effects for Roger Rabbit than were done for Star Wars. Read more Who Framed Roger Rabbit facts here.
STAR WARS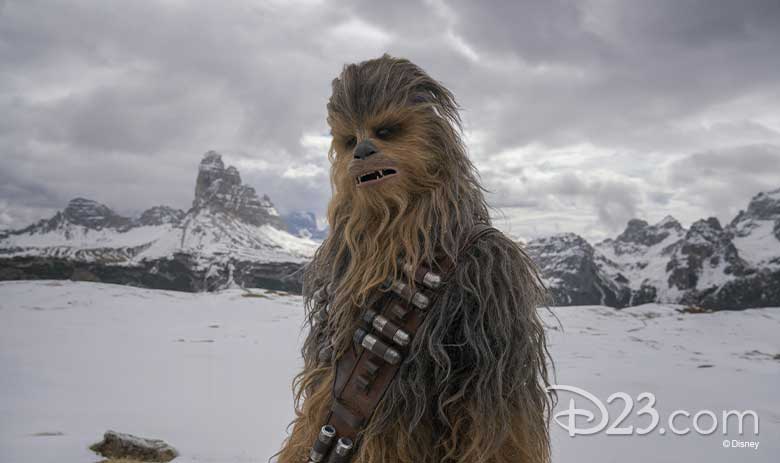 Before his name was revealed as Grogu, The Child was just called "Baby" on set.
To be fair, that's what we'd call him, too. Read more The Mandalorian facts here.
The visual effects team for Star Wars: The Last Jedi visited the largest salt plains on earth to film for visual reference for the Crait sequences.
The visual effects team traveled to the largest salt plains on earth—the Salar de Uynui in Bolivia—to shoot plates to help ground the Crait sequence in reality and steer the CG of the sequence. Read more about the visual effects of Star Wars: The Last Jedi here.
Joonas Suotamo (Chewbacca) attended a "Chewie Boot Camp" with Peter Mayhew.
"It's funny, because this character is so loved and Peter Mayhew, who created this character, along with George Lucas, has been so instrumental in helping and giving me his blessing and giving me some tips in our weeklong session together, how to be this character," said Suotamo. "It was fun because I never could have understood what went on underneath the mask of Peter Mayhew." Read more stories from the Solo: A Star Wars Story cast here.
MARVEL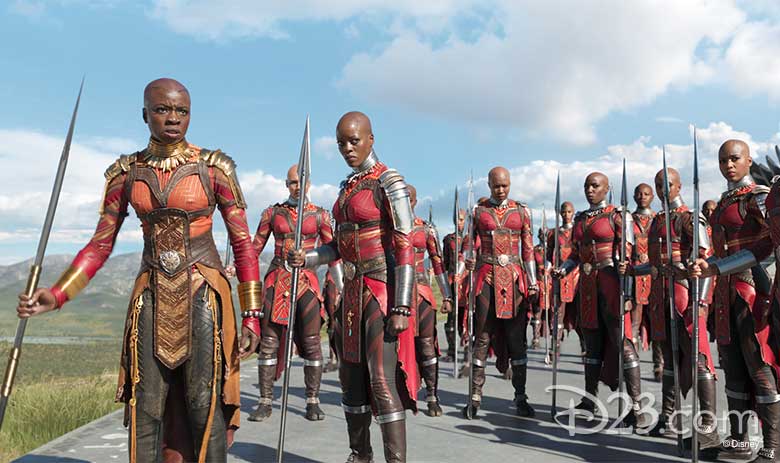 Captain Marvel's Goose the cat was actually portrayed by a team.
"Goose is played by a team of four cats who all have their own specialty," says executive producer Jonathan Schwartz. "There's Reggie, there's Archie, there's Rizzo, and there's Gonzo. They're an A-team of cats who can all do one trick—because you can't teach cats to do that much." Read more about Goose the cat here.
Every single MCU character was considered for a role in Avengers: Infinity War.
Director Anthony Russo explains, "When we began developing this movie, we had a picture of every single character who's been in the MCU and we hung them on the wall. We spent months and months talking about where we could go with each character. It was a very long, creative process." Read more stories from the Avengers: Infinity War cast and crew here.
Danai Gurira was the first Dora Milaje actress to shave her head for Black Panther.
Gurira recalls, "I was the first one to get my head shaved, and in theory, it sounded amazing. And then the day came and I was like, 'Is it today?'"But despite her hesitation, Gurira ended up loving the new look once her fellow actresses joined her. "The pride started to grow," she explains, "this pride around it, and this sort of embracing of this symbol of power in these women." Read more stories from the cast of Black Panther here.
THEME PARKS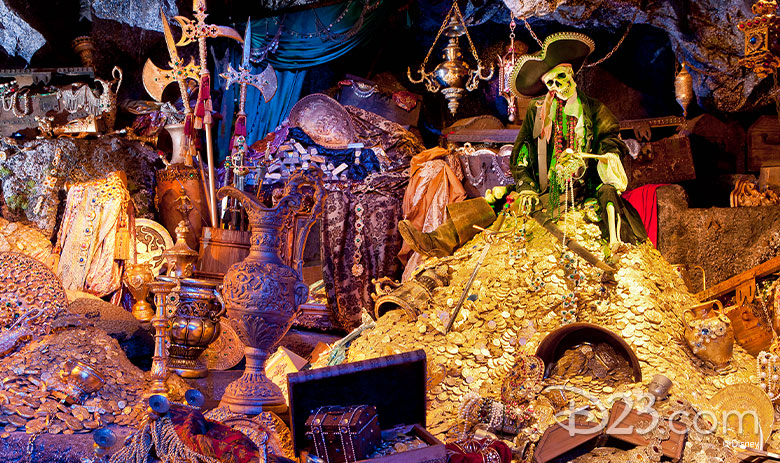 Imagineer X. Atencio penned the iconic song, "Yo Ho, A Pirate's Life For Me."
Animator and (later) Disney Legend Xavier "X." Atencio made the transition over to Imagineering in 1965, leaving his fingerprints on iconic attractions such as Haunted Mansion and Pirates of the Caribbean. The Disney Legend penned two of the most iconic Parks songs: "Grim Grinning Ghosts" and "Yo Ho, A Pirates Life For Me." X. had never penned a song or tune before approaching Walt with ideas for lyrics to accompany their latest, pirate-themed attraction. Read more Pirates of the Caribbean facts here
While The Twilight Zone Tower of Terror is not inspired by one specific episode from the series, certain episodes did have a major impact on the attraction's plot.
The episode "Little Girl Lost" inspired Imagineers to include the Fifth Dimension in the attraction—and maybe some more Easter eggs, if you listen closely in the Boiler Room. You can also physically watch part of a Twilight Zone episode during Rod Serling's introduction of the attraction. The original footage of Serling was taken from the episode "It's a Good Life," but has now been transformed into the introduction for a new episode—one where you are the main character. Read more The Twilight Zone Tower of Terror facts here.
The Star Tours: The Adventures Continue flight number has a real-world significance.
While your destination changes every time you ride Star Tours—The Adventures Continue, the flight number always remains the same: 1401. That number is a special shout-out by the Imagineers who designed the ride, since the street address for Walt Disney Imagineering is 1401! Read more Star Tours facts here.
THE MUPPETS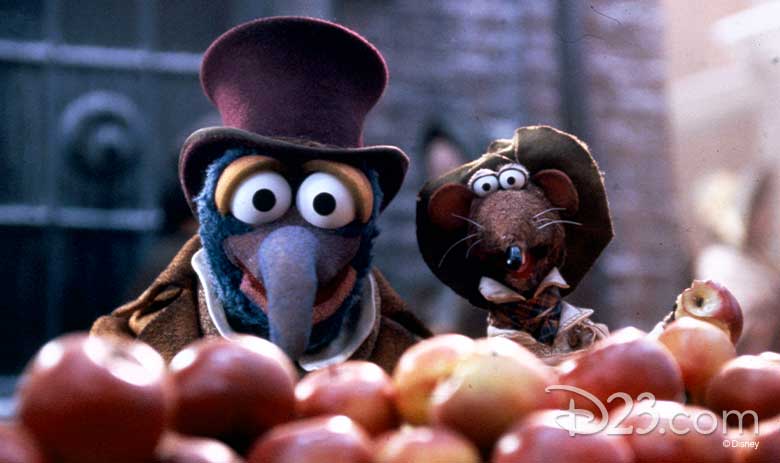 Jim Henson spent three days under water to film the "Rainbow Connection" sequence in The Muppet Movie.
The Muppet Movie memorably opens with Kermit the Frog, perched on a log in the lush green swamp he calls "home," playing his banjo and singing one of his now signature tunes: "Rainbow Connection." The man behind the frog, Jim Henson, spent three full days under water inside a specially constructed "bathysphere," operating Kermit through rubber-sleeved arms! Read more The Muppet Movie facts here.
The very first time Gonzo and Rizzo the Rat were paired together was in The Muppet Christmas Carol.
Writer Jerry Juhl came up with the idea of using Gonzo as the film's narrator; said Muppet performer Dave Goelz, "To add a disembodied narrator would have intruded into the film, so he came up with the idea of using Gonzo as sort of a Greek chorus, an unseen Charles Dickens, narrating and bridging the story. It worked incredibly well, and he also came up with the idea of adding a sidekick for Gonzo, who was Rizzo, and that sort of began their relationship as a duo." Read more The Muppet Christmas Carol facts here.
PIXAR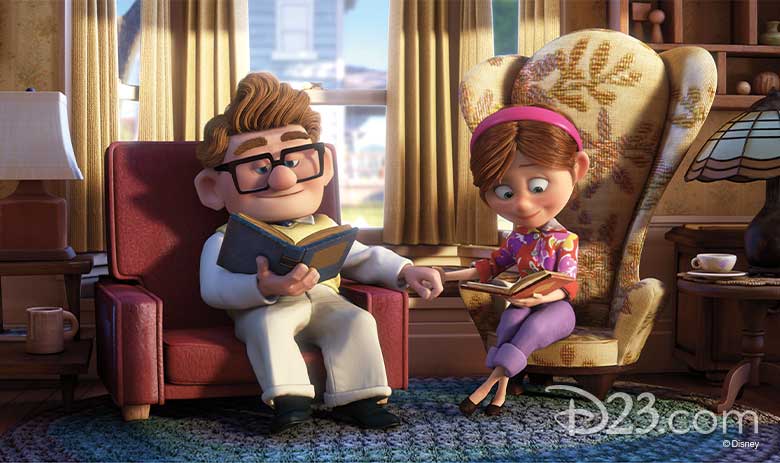 Carl and Ellie's 'Married Life' scene in Up was inspired by silent home movies.
Docter said that he and Peterson initially designed Up's classic "Married Life" scene with snippets of dialogue, but ultimately decided to go a "silent movie" route (accompanied by Michael Giacchino's Oscar-winning score) after recalling the atmosphere of his parents' home movies. "I grew up in a time where our parents took a lot of Super 8 movies of us," Docter said. "When you watch them, of course it's without dialogue—just the whirring of the projector. There's something almost more emotional about it without the sound." Read more facts about Up here.
Yes, the Pizza Planet truck is in Finding Nemo—you just have to be sharp-eyed to spot it.
In a blink-or-you'll-miss it moment, you can see the truck whiz by the dentist's office (aka 42 Wallaby Way). It's seen as Gill is breaking down his escape plan to his gang of aquarium pals, Nemo included. Read more about the Pizza Planet Truck's cameos in Pixar films here.