By Jocelyn Buhlman
We're celebrating the 20th anniversary of Pixar's first ever sequel—1999's Toy Story 2. Following the adventures of Woody, who has been stolen from Andy and faces a future inside a toy museum, and Buzz, who will stop at nothing to get Woody back to his home, Toy Story 2 expanded the world built in the original film and proved to us that we're never too old to play with our toys! Besides introducing us to thrilling new adventures, catchy songs, and a host of new characters (Jessie! Bullseye! Emperor Zurg!… Barbie?), Toy Story 2 followed in the grand tradition of its Pixar predecessors with a veritable treasure trove of hidden details for sharp-eyed fans to spot. To help ring in the anniversary, we've brought seven of our favorites to the roundup. Next time you have a family movie night (or feel like re-watching the film on Disney+), make sure to keep an eye out for the following: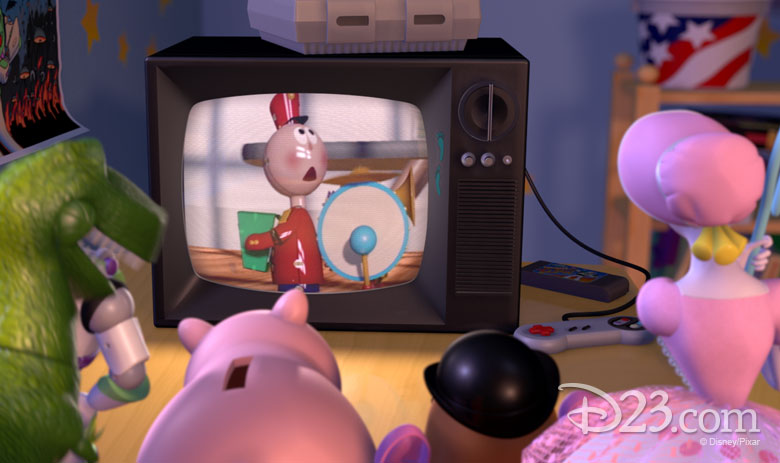 1. Familiar TV Programming
If there's a record for most Easter eggs displayed in a few seconds, this moment may be a leading contender—when Hamm is flipping through TV channels trying to re-find a commercial for Al's Toy Barn, he's not just flipping through your normal TV shows. Each clip shown on screen is taken from one of Pixar's early shorts, including Tin Toy, Red's Dream, and Luxo, Jr. Can you spot them all?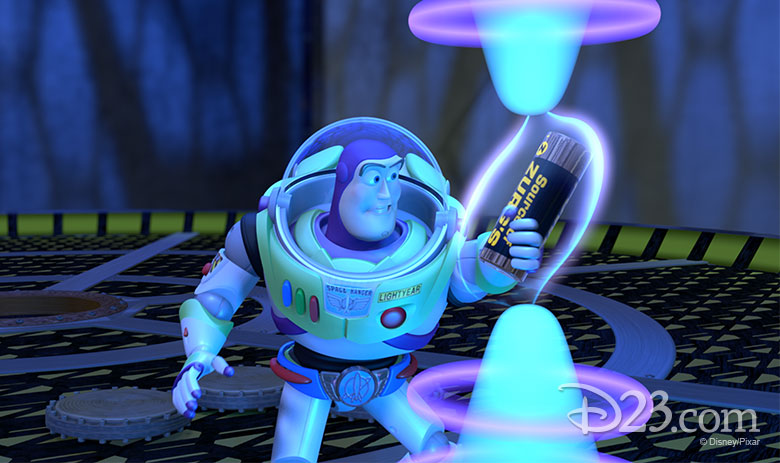 2. May The Force Be With You
Many popular films get visual references and shout-outs in Toy Story 2, but one of the most well-known references is to none other than Star Wars! Not only is the main storyline between Buzz and Emperor Zurg a direct homage to that plot twist from Star Wars: The Empire Strikes Back, but the video game that Rex plays at the beginning of the film, Buzz Lightyear: Attack on Zurg, uses sound effects that sound suspiciously familiar to those you might hear in Star Wars films. Keep your ears open for the buzz of a lightsaber, the blasts from an X-Wing, and even some ominously familiar breathing.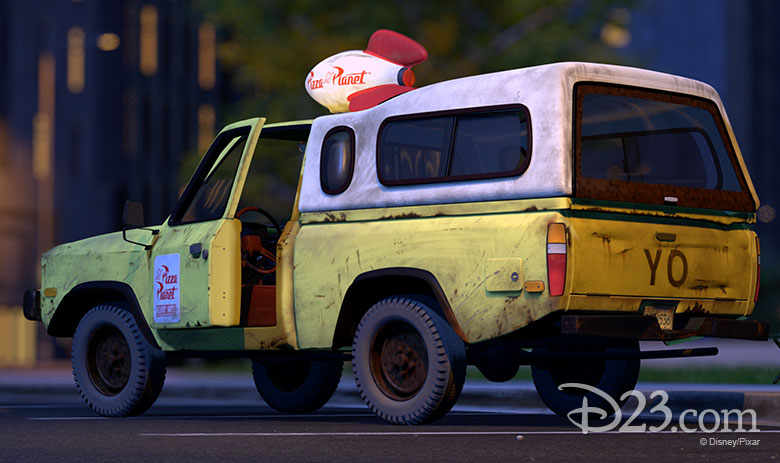 3. Get a Pizza This Detail
The character with the most appearances in Pixar films isn't really a character at all (well, except in the Cars universe)—It's the Pizza Planet Truck, which originated in the first Toy Story and makes its third appearance in a Pixar film with Toy Story 2, where it serves as a crucial form of transportation for our merry band of toys.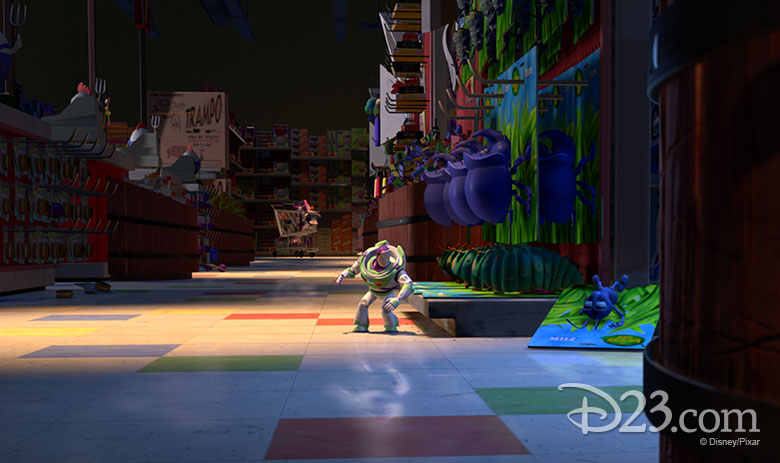 4. A Toy's Life
Another kind of iconic Easter egg that Pixar prefers to hide in their movies are references to movies from the studio that debuted directly before and after the film you're currently watching (for example, you can spot Lots-o'-Huggin' Bear from 2010's Toy Story 3 in 2009's Up). Toy Story 2 is no exception, paying homage to the previous year's film, a bug's life, many times throughout the movie. Sharp-eyed fans should be on the lookout during sequences in Al's Toy Barn for a display of a bug's life­-themed toys—plus other small shout-outs throughout the film!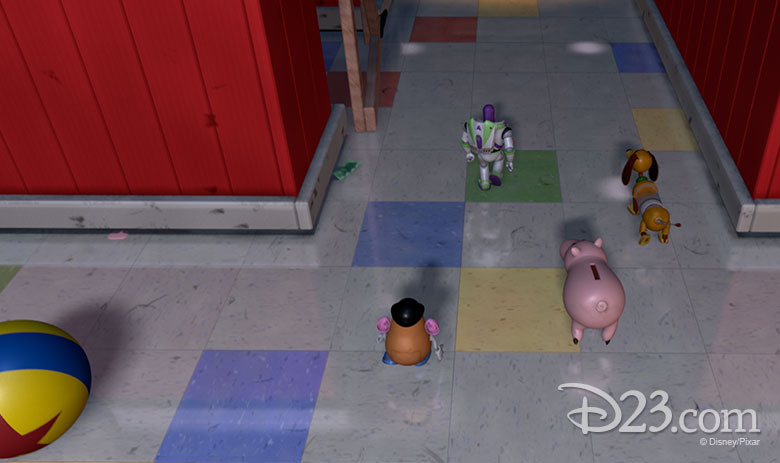 5. Pixar Merch Galore!
Another iconic Pixar Easter egg makes its home in Al's Toy Barn—the Pixar ball, which originated in Luxo Jr., one of Pixar's first animated shorts, and now serves as a sort-of mascot for the company. Keep an eye out for a bin full of the balls while Buzz and friends are searching for Woody.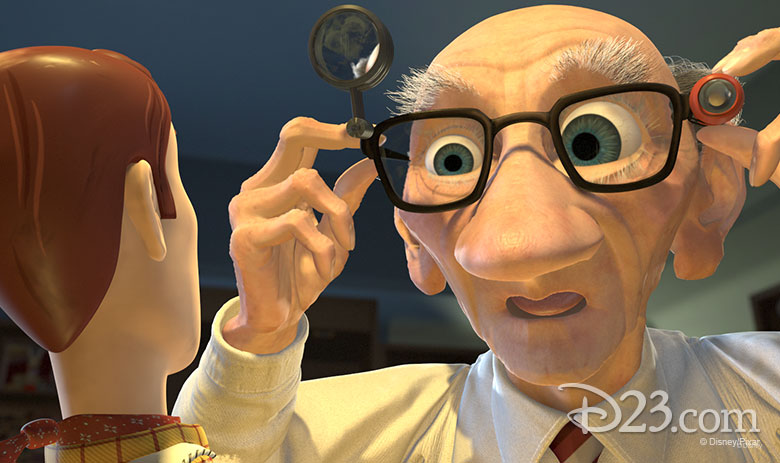 6. A "Geri" Familiar Face
One of the most famous moments from Toy Story 2 (and one of the most oddly satisfying parts of the film, according to fans) is the extended cleaning sequence where Woody is restored to his original glory. This scene also holds a very interesting Easter egg—the cleaner himself looks identical to the title character of the Pixar animated short Geri's Game! When The Cleaner goes through the drawers of his toolkit, he even reveals a drawer full of chess pieces, another nod to the short he originated in.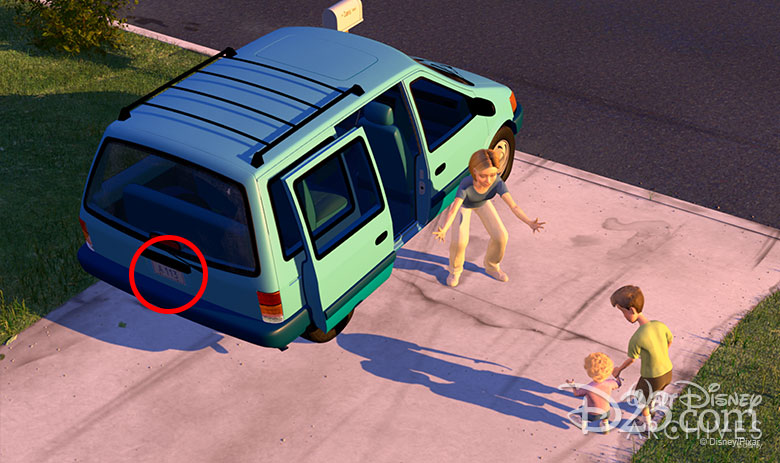 7. A "Class"-ic Detail
We've found the Pizza Planet Truck, spotted a couple of Pixar balls… all that's left in the classic trio of Pixar Easter eggs is to locate a hidden "A113." Referencing a classroom from CalArts, where many of Pixar's best and brightest studied, A113 has appeared in almost every Pixar movie—and Toy Story 2 is no exception. Just as it appeared in the original Toy Story, you can spot this hidden A113 on the license plate of the van belonging to Andy's family.