By Jocelyn Buhlman
Last week, journalists were given the royal treatment at a press event that featured the cast of Marvel Studios' Black Panther, along with director Ryan Coogler and Marvel Studios President Kevin Feige. The star-studded panel was chock-full of exciting behind-the-scenes stories to tide us over until February 16, when we finally get to sink our claws into the exciting new film.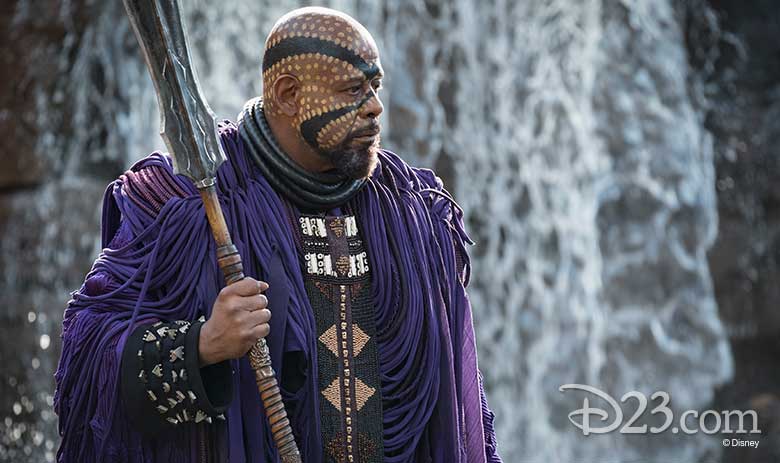 1. Forest Whitaker knew the director was special from the start.
Forest Whitaker (Zuri) has worked with director Ryan Coogler on previous films, and said that there has always been something special about the talented filmmaker. "I knew it from the moment that I met him," Whitaker recalls. "I'm just blown away watching his growth, every time, to see how he's able to manifest so much importance in socially relevant moments, inside of things that we want to sit and watch. It's been quite a powerful experience for me to watch that."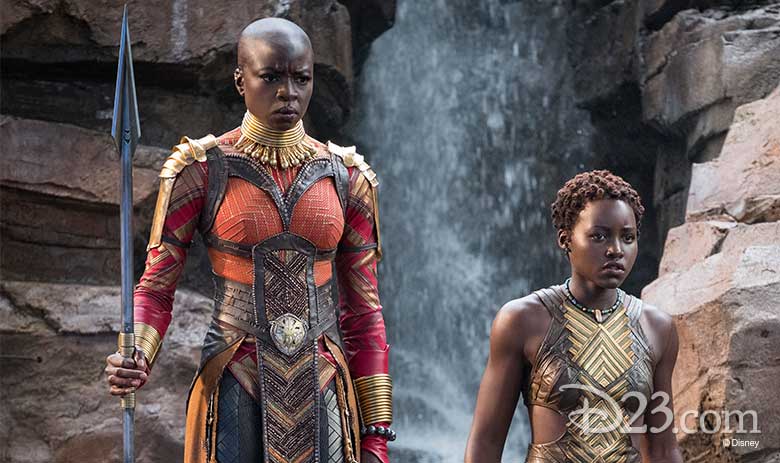 2. Danai Gurira was the first to shave her head.
Black Panther's team of female bodyguards, called the Dora Milaje, have already become iconic for their cool sense of style—including their shaved heads. But it took Danai Gurira (Okoye) a little time to warm up to the style. She recalls, "I was the first one to get my head shaved, and in theory, it sounded amazing. And then the day came and I was like, 'Is it today?'"
But despite her hesitation, Gurira ended up loving the new look once her fellow actresses joined her. "The pride started to grow," she explains, "this pride around it, and this sort of embracing of this symbol of power in these women. It was so subversive, and it's so subversive in the right way. You don't have to have hair to be beautiful."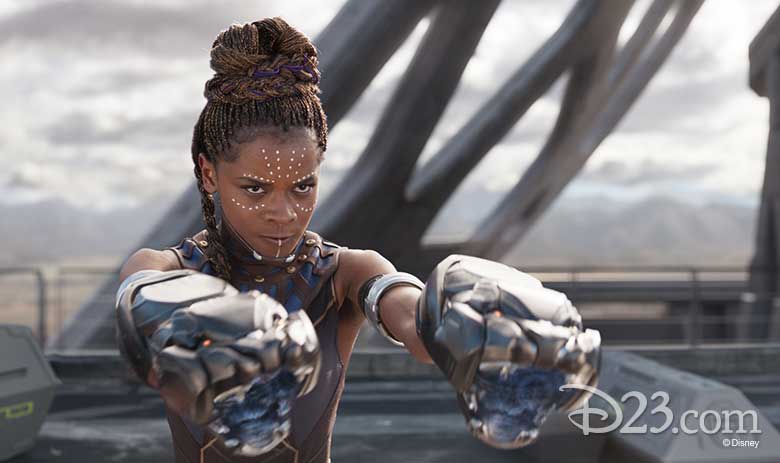 3. Letitia Wright couldn't pick a favorite gadget.
Letitia Wright plays Shuri, T'Challa's super-smart younger sister who's enough of a tech whiz to give Tony Stark some competition! When Wright was asked to name her favorite gadget invented by Shuri, she couldn't decide! "I created all of them, right?" she asked, hoping to be able to say that they were all her favorite. But in the end, she settled on two personal picks: "I think T'Challa's suit is quite beautiful. But I think the gauntlets are pretty dope, because they're her personal little thing."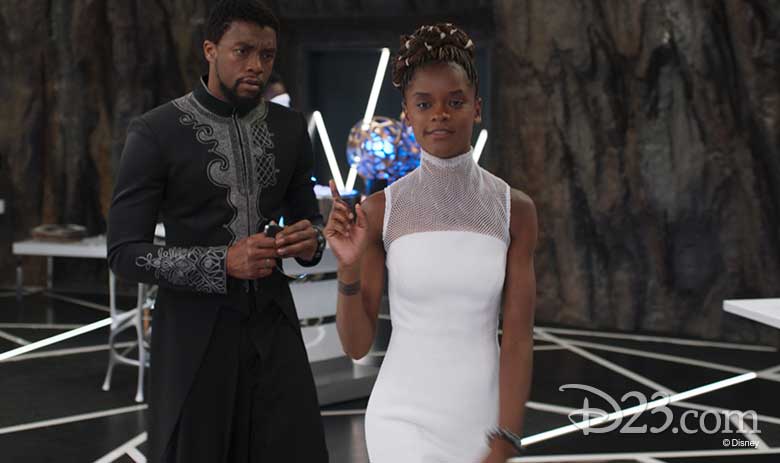 4. T'Challa doesn't mind his younger sister being cooler than he is.
Other people may find the idea of a genius younger sis to be a little intimidating, but Chadwick Boseman insists that T'Challa takes it all in stride. "The idea of the next generation being smarter, being better than you, is a concept that [the Wakandans] would have evolved to, so even though she's my younger sister, she benefits from whatever I've achieved." He reflects that T'Challa's achievements are meant to benefit the younger generation—whether they are younger siblings, children, or friends. "You want your sons and daughters to be better than you were," he adds.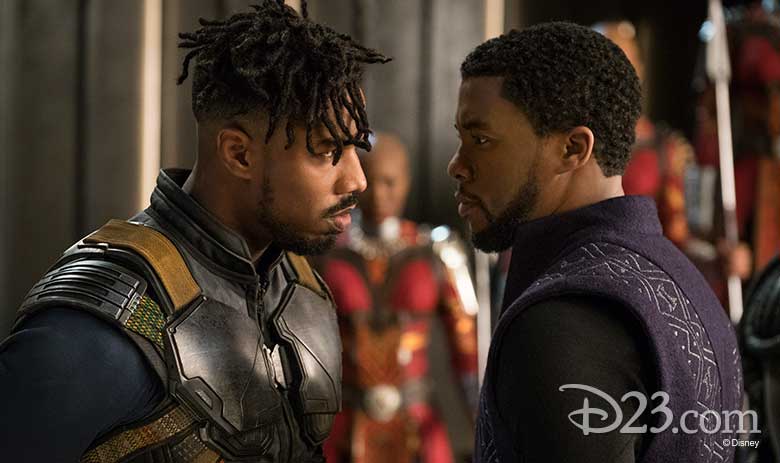 5. Black Panther comes from a tradition of challenging norms.
Many fans have expressed their excitement at seeing a Super Hero movie of Black Panther's scale featuring an African-based story for the first time. Michael B. Jordan (Killmonger) thinks that this evolution in the Super Hero narrative is a natural part of both Black Panther and Marvel's history. He explains, "The truth of the matter is Stan Lee and Jack Kirby and the whole Marvel bullpen created Wakanda and created T'Challa and made him a smarter, more accomplished character than any of the other white characters in the mid 1960s. They had the guts to do that in the mid 1960s. The least we can do is live up to that and allow this story to be told the way it needed to be told and not shy away from things that the Marvel founders didn't shy away from at the height of the civil rights era."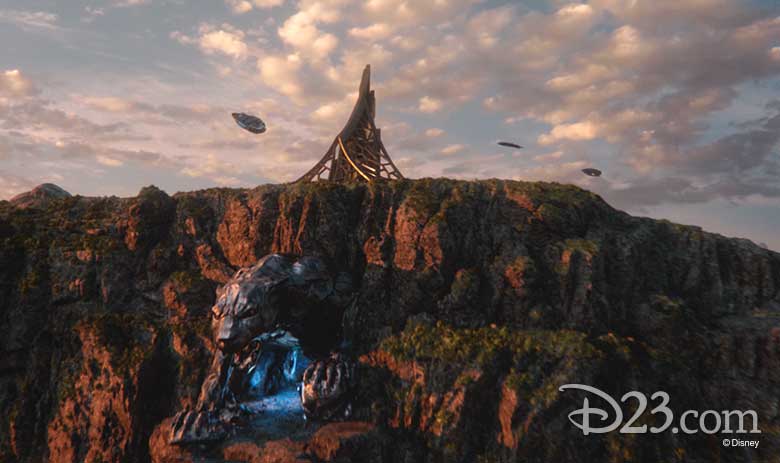 6. Wakanda hits home for some of the cast.
For Gurira, the movie's African setting hit especially close to home. She explains, "I think what was really fascinating and almost very emotional for me, being that I'm Zimbabwean, is seeing the power and the potential of where you're from, but also seeing how skewed it's viewed by the world and how misrepresented it is. So, it's kind of a salve to those wounds to see this world brought to life this way, and to see all the potential and power of all of the different African cultures and aspects of our being that was celebrated. We see beauty, we see power, we see potential, we see ability, we see resources, but they are never exhibited—and then to put it on a Marvel/epic scale of exhibition, it really salves wounds in a very deep way."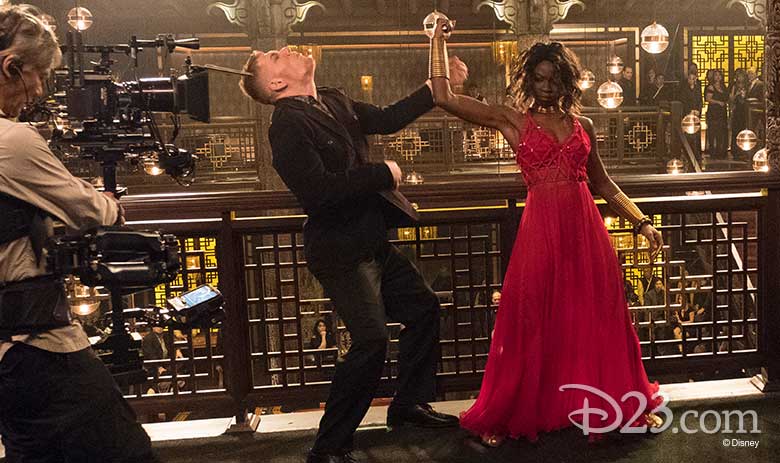 7. The girl power is both on-screen and off-screen.
Not every important woman involved with Marvel Studios' Black Panther is a brave warrior or gadget inventor. Some of them actually helped make the film! Coogler was quick to credit the amazing team of women involved with the film—both on and off the screen—explaining, "This film has involvement from brilliant women all over, from start to finish. We hired women who were the best people for the job. They weren't hired because they were women, they were hired because they were the best." He cites crew members such as director of photography Rachel Morrison, costume designer Ruth Carter, assistant director Lisa Satriano, production designer Hannah Beachler, and executive producer Victoria Alonso. He adds, "When you saw all those frames, you saw that presence."