By Courtney Potter
On June 22, 1979, Kermit the Frog brought a gaggle of fuzzy, funny friends to the big screen for the very first time—and Hollywood has never been the same! Kermit and pals, the creation of Disney Legend Jim Henson, had already been delighting audiences for several years via The Muppet Show, an Emmy® Award-winning half-hour musical comedy TV series that began airing in syndication in September 1976. But with the '80s on the horizon, the time was right to feature Henson's creatures in an ambitious, big-budget film production. The resulting "road comedy," The Muppet Movie—which chronicles just how Kermit left the swamp; met BFFs like Fozzie Bear and Miss Piggy; and became a worldwide phenomenon—was not only a box office smash, but it also garnered an Academy Award® nomination for Best Original Song (Paul Williams and Kenneth Ascher's iconic "Rainbow Connection")… and it has inspired legions of fans ever since.
In honor of The Muppet Movie's four decades of "Muppetational" fun, D23 recently took a spin through the Henson Archives to uncover some amazing behind-the-scene tidbits. We guarantee you'll have a whole new appreciation for the film—which is currently available on Movies Anywhere and on DVD—the next time you watch it… And remember: "Life's like a movie—write your own ending!"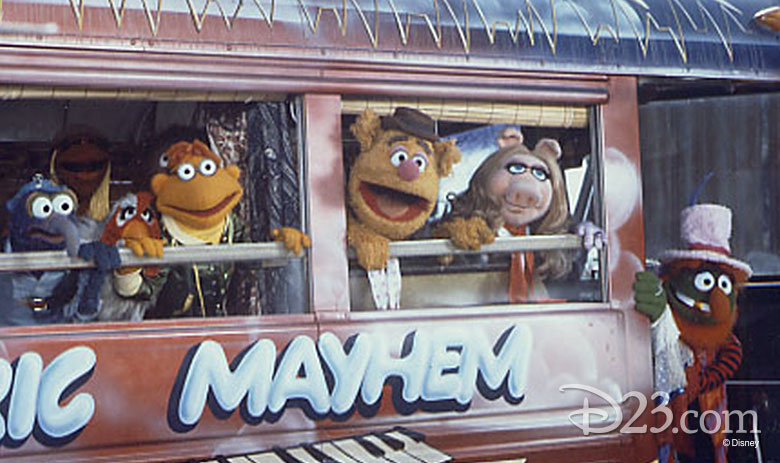 Proof of Concept…
The Muppets had, up until this point, only been seen on TV—from their very first appearance in the short-form series Sam and Friends in 1955 to their '70s variety show. So before shooting could even begin on The Muppet Movie, Jim Henson and director James Frawley had to film a screen test to see how the characters would look outdoors. The test was shot on location outside London… in an area named, appropriately enough, Frogmore.
Speaking of James Frawley…
The director of The Muppet Movie is himself suitably colorful—perfect for wrangling a host of hilarious, human-esque characters! Frawley got his start on stage in the acclaimed 1960s off-Broadway improvisational troupe The Premise, later appearing on TV's Gunsmoke, Outer Limits, and The Danny Kaye Show. In the meantime, Frawley was cultivating his skills as a photographer; helming an acclaimed short film called J-24 led Frawley to directing, and he eventually won an Emmy Award as director on the fan-favorite '60s sitcom The Monkees.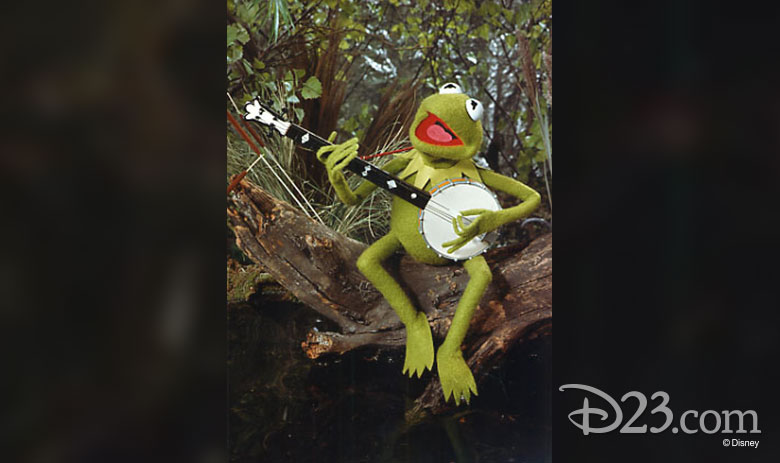 Just a Frog and His Banjo…
The Muppet Movie memorably opens with Kermit the Frog, perched on a log in the lush green swamp he calls "home," playing his banjo and singing one of his now signature tunes: "Rainbow Connection." Ever wonder how they managed to film that scene? The man behind the frog, Jim Henson, spent three full days under water inside a specially constructed "bathysphere," operating Kermit through rubber-sleeved arms! According to the film's press notes, the submersible was made from two aluminum jet-engine containers and was wired for both sight (a video monitor which enabled Henson to see Kermit's performance) and sound (Henson's microphone hookup).
Even Muppets Need Transportation…
Did you know that Fozzie Bear drives two different cars in The Muppet Movie? One is a 1947 Ford "Woody" station wagon, and the other is a 1951 Studebaker Champion. Meanwhile, Gonzo and his chicken companion Camilla drive a 1969 Citreon plumbing repair truck, while later in the film, Dr. Teeth and the Electric Mayhem are seen tooling around in a brightly painted 1961 International school bus.
Special Guest Cameos A-Plenty…
Most Muppet fans are familiar with The Muppet Movie's cavalcade of guest appearances—from radio/ventriloquist legend Edgar Bergen (in his final film appearance) and Madeline Kahn to Steve Martin, Richard Pryor, and Mel Brooks, the film boasts a veritable "who's who" of comedy talent. One such cameo is Oscar nominee Elliott Gould; according to the film's press material, Gould was once asked to emcee the Miss Universe Pageant, which he declined due to a busy filming schedule. But the pageant world came 'round again—albeit fictitiously—when Gould was asked to appear in The Muppet Movie as the host of the quaint Bogen County Fair's beauty contest… won by Miss Piggy, of course!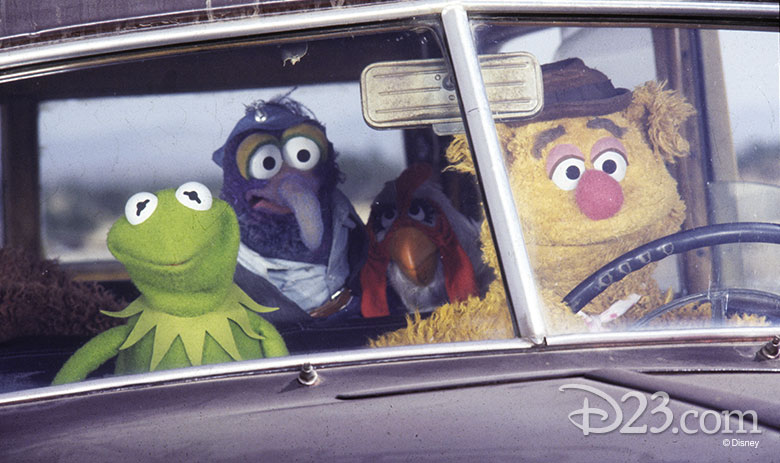 Some Hollywood History…
The film follows the Muppets on their journey to Hollywood, as they dream of big-screen stardom—all the while pursued by the flamboyantly evil Doc Hopper (Charles Durning), a fast-food tycoon who wants Kermit to star in his commercials. The climactic scene where Kermit and friends finally face off against Doc and his henchmen is portrayed in classic western-film style… and was even shot at the very same location as the showdown in Gary Cooper's iconic 1952 western High Noon.
A Truly Lasting Legacy…
In 2009, The Muppet Movie was named to the prestigious National Film Registry by the Library of Congress. So what exactly does that mean? Every year since 1988, the registry's Preservation Board selects 25 films—deemed "culturally, historically, or aesthetically significant"—that showcase the enduring range and diversity of American film heritage, all in an effort to increase awareness for its preservation. We're sure any Muppet fan would agree: Preserving The Muppet Movie for future generations is a fantastic idea!
Want to keep celebrating this Muppetational milestone? Check out our 10 Fan-tastic Milestones Pin Set, which features an exclusive pin celebrating 40 years of The Muppet Movie.