By Greg Ehrbar
When it premiered 70 years ago this month, Make Mine Music was somewhat of a pop music twist on Fantasia (1940). The movie combined 10 animated short cartoons into one film because the impact of World War II on the Walt Disney Studios made a feature with a singular story unfeasible.
Walt's "package features" of the 1940s were important because they kept his studio going when times were challenging—and each film yielded a wealth of wonderful animated treasures. Among them are Saludos Amigos (1943), The Three Caballeros (1945), Fun and Fancy Free (1947), Melody Time (1948), and The Adventures of Ichabod and Mr. Toad (1949). Cinderella marked Walt's successful return to the single-story animated feature in 1950.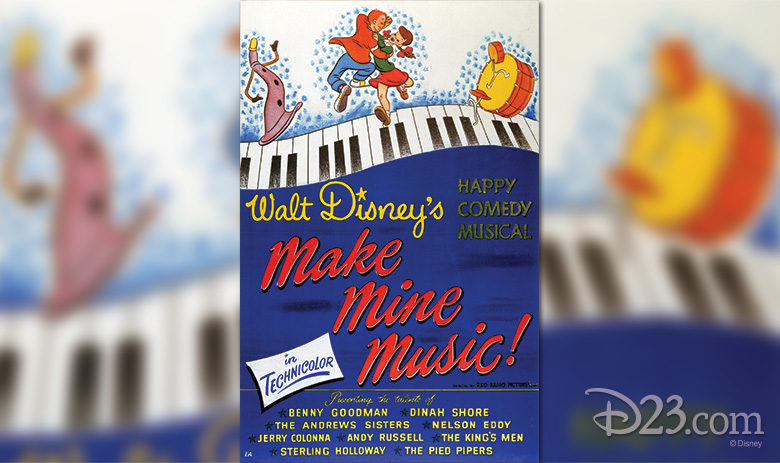 Here's a fun fact (or two) for each segment in Make Mine Music (1946):
1. Ken Darby, whose singers performed Blue Bayou, was the vocal director for numerous movie classics including The Wizard of Oz and Finian's Rainbow. Ken was also a member of The King's Men, who sang The Martins and the Coys in the original release of Make Mine Music. The King's Men were regulars on the hit radio sitcom Fibber McGee and Molly, on which Ken Darby's musical version of "The Night Before Christmas" was an annual tradition. It's the same version that was performed for years on Disneyland and Walt Disney World stages.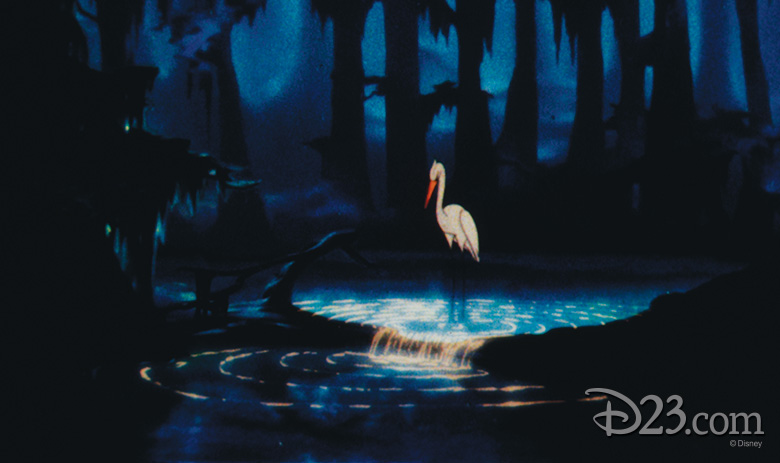 2. The Blue Bayou animation, featuring the lovely egrets, was created for a deleted Fantasia sequence set to Debussy's "Clair de Lune," which is a bonus track on the recent Walt Disney Legacy Collection Fantasia soundtrack album.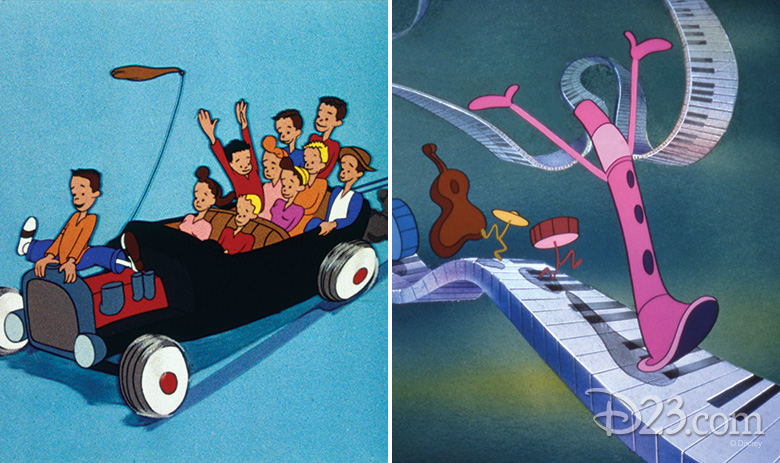 3. All the Cats Join In and After You've Gone were played by the Benny Goodman Orchestra. One of their signature hits was "Sing, Sing, Sing"—written by none other than Louis Prima, voice of King Louie in 1967's The Jungle Book.
4. The singer of Without You is bilingual music star Andy Russell, whose songs were popular in the U.S. and throughout South America. In the early days of Disney's Contemporary Resort, he headlined at the Top of the World supper club.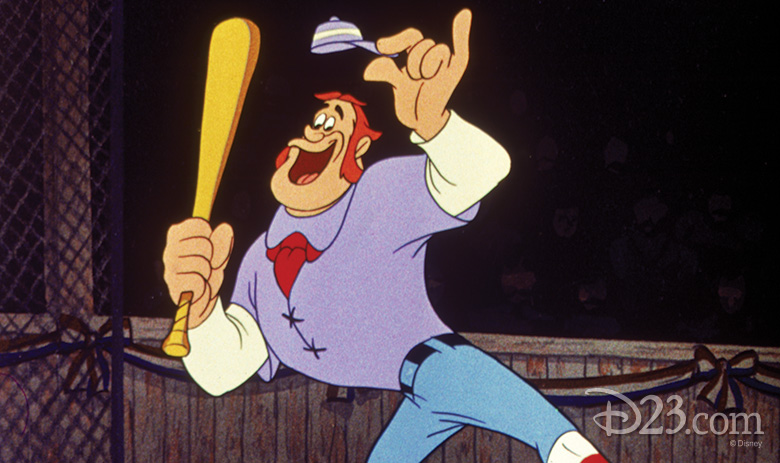 5. Casey at the Bat narrator Jerry Colonna, who would later provide the voice (and inspire the appearance) of the March Hare in Alice in Wonderland (1951), also narrated the Disney short The Brave Engineer (1950).
6. Dinah Shore, who made her Disney film debut singing Two Silhouettes, returned to sing and narrate Bongo in Fun and Fancy Free. Dinah's long association with Disney includes recording a number of Disney song favorites, saluting Disney on her TV shows, and making a number of appearances at Disneyland and Walt Disney World. And here's another fun fact: the instrumental section of Two Silhouettes can be heard in Walt Disney's Carousel of Progress, just before Grandma changes the TV channel to watch a boxing match!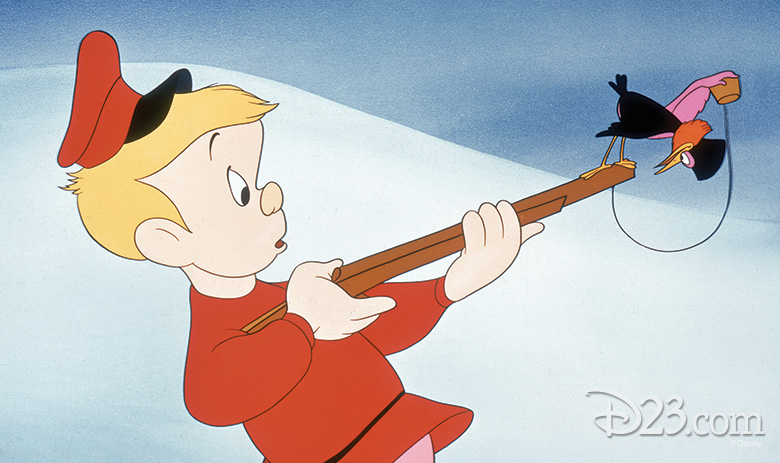 7. Peter and the Wolf was initially planned for proposed revised editions of Fantasia. Composer Sergei Prokofiev met Walt Disney in 1938 and played it for him at the Studio. This moment was reenacted on Walt Disney's Wonderful World of Color TV series.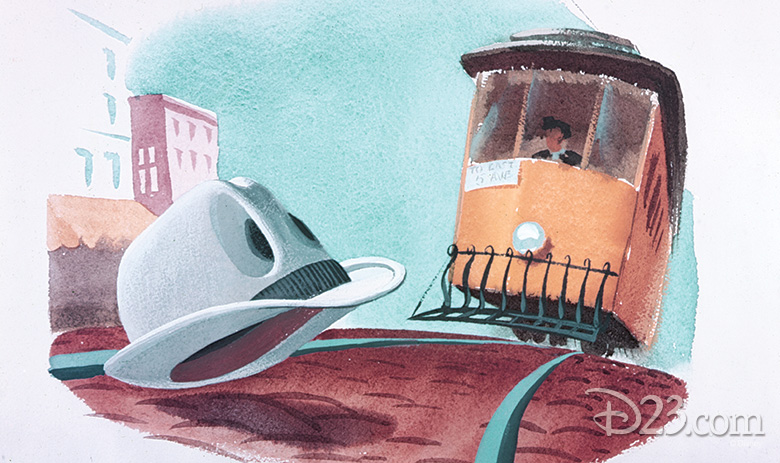 8. Lending their flawless harmony to Johnny Fedora and Alice Blue Bonnet were The Andrews Sisters. In 1973, Patty and Maxene Andrews starred in the Sherman Brothers' first Broadway musical, Over Here!, which featured such up-and-coming young talents as John Travolta, Marilu Henner, Treat Williams, Ann Reinking, and Samuel E. Wright (voice of Sebastian in The Little Mermaid and the original Mufasa in Disney's The Lion King on Broadway).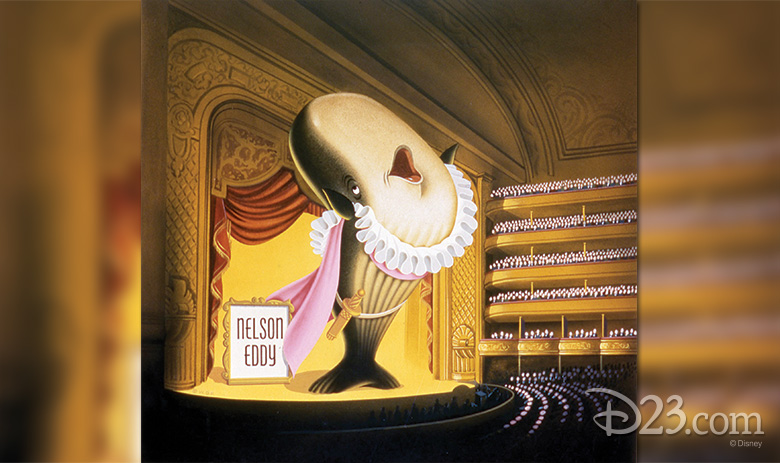 9. Nelson Eddy, who performs The Whale Who Wanted to Sing at the Met, was a superstar of movie musicals. Partnered with Jeanette MacDonald, he sang in the same popular operetta style that influenced several songs in Snow White and the Seven Dwarfs (1937).