By Jim Fanning
You've heard of the three R's—"reading, 'riting, 'rithmetic"—but when it comes to Disney in the classroom, it's more about the three E's: entertainment, engagement, and, of course, enchantment. For decades, teachers have used Disney films to open the minds and excite the imaginations of their students. "Educational films will never replace the teacher," Walt once observed. "The three R's are basic, but their advancement by means of the motion picture screen will give more people in this world an opportunity to learn. Pictures can make both teaching and learning a pleasure. And educators agree that when a student has begun to learn and like it, half their problem is solved." Whether in your school or in your living room, you probably have enjoyed a Disney production—and also learned a thing or two along the way, maybe without even knowing it. Disney historian Jim Fanning has come up with seven textbook examples of Disney "edutainment" that has schooled us in any number of subjects.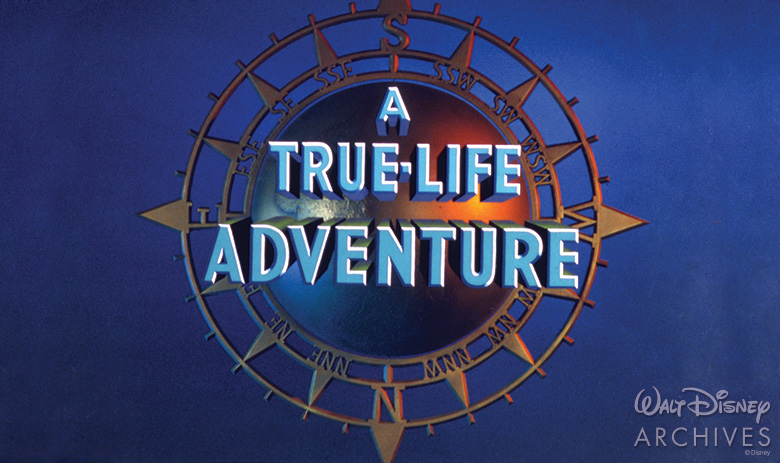 True-Life Adventures Reveal the World of Nature
Magnificent photography, stirring music, compelling storytelling: These are the hallmarks of Walt Disney's groundbreaking nature documentaries. Disney photographers scoured the globe, searching for never-before-seen aspects of wildlife, so that secrets of the animal kingdom were presented in a vibrant, you-are-there fashion that made for unique and unforgettable lessons from "nature's own realm." From the first short, Seal Island (1948), to the first feature, The Living Desert (1953), and beyond, Walt noted, "We tapped a source of entertainment and education that was highly dramatic and virtually limitless. Every foot of the action was authentic, unstaged and unrehearsed." Walt Disney's exceptional animal films have inspired today's Disneynature movies.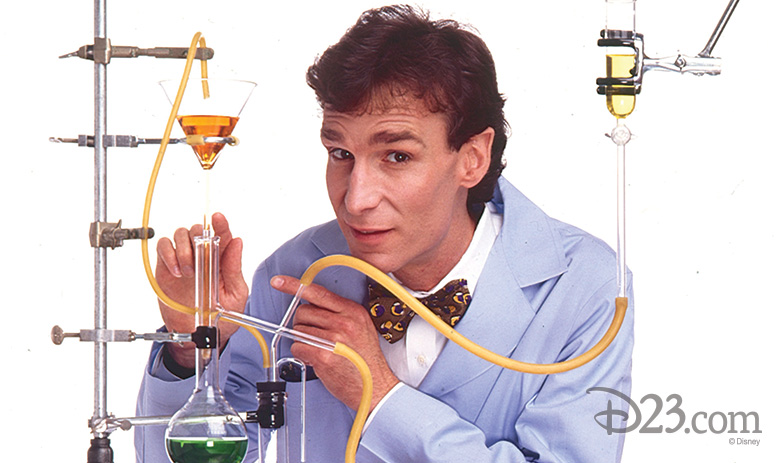 Science Rules! So Says Bill Nye
There's no question that the go-to Disney science instructor is Bill Nye, "The Science Guy." On Disney Presents Bill Nye, The Science Guy (a syndicated television show that begin September 10, 1993), the former stand-up comic and a real scientist (Bill graduated from Cornell as a full-fledged scientist with a degree in mechanical engineering), demonstrated scientific principles and theories. "What we're trying to do is get everybody… excited about science," he explained, because all of the problems that we have in the world "are fundamentally science problems and the solutions are going to be science solutions—and those solutions are going to come from young people." Taking a page from Walt Disney, the science guy with trademark bow tie stated of his TV show, "It has to be entertaining first, educational second. That's all there is to it."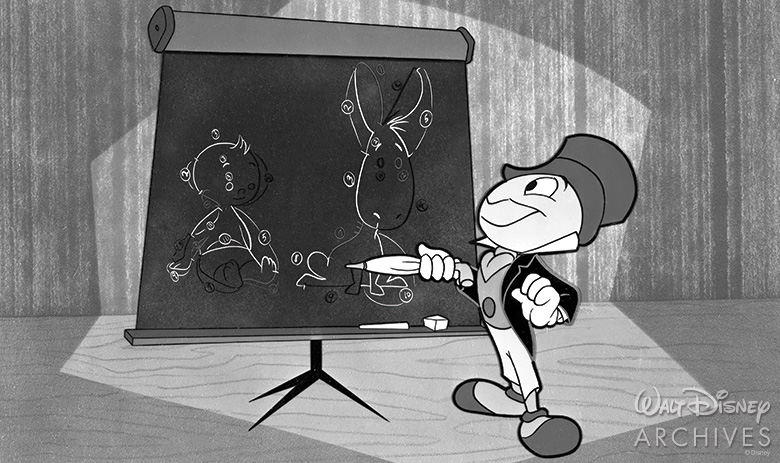 If You Want to Know the Answers, Jiminy Cricket Has the way
In creating the Mickey Mouse Club for television, Walt wanted an educational element but to give it a lively spirit, he turned to one of his most popular characters: Jiminy Cricket. The chipper cricket made a natural educator, since he had a breezy, lighthearted way of expressing himself. "Jiminy's going to help us with what we call our 'factual entertainment,'" Walt explained shortly before the Mickey Mouse Club's October 3, 1955, debut. "He'll show the youngsters things about the living world, about health, hygiene, safety, and many other things that concern their well-being." Jiminy emceed four different series, dealing with biology ("You, The Human Animal"), wildlife ("Nature of Things"), safety ("I'm No Fool"), and just about anything else ("Encyclopedia").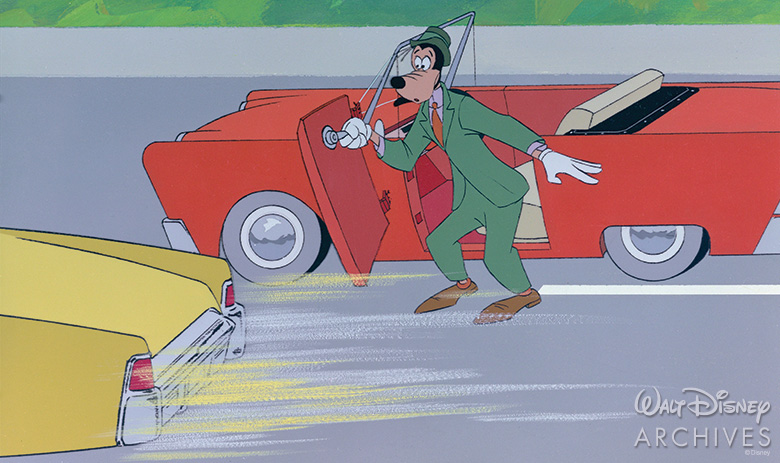 Goofy Drives You Crazy (But in an Educational Way)
In many of his theatrically released cartoons, good ol' Goofy showed us "How To" in reverse by goofing up a baseball game, a hockey match, or a dance lesson. Springing off his road rage-y anti-demonstration in Motor Mania (1950), Walt Disney's lovable expert in ineptitude made a couple of motoring mess-ups movies that became smash hits in driver education classes. "Laugh and Learn with the Goofy-est Drivers of All!" was the tagline for Freewayphobia No. 1 (1965). In order to give the do's and don'ts (mostly don'ts) of highway driving, the three faces of Goofy are Driverius Timidicus, Motoramus Fidgitus, and Mr. Neglecterus Maximus. Also released in 1965, Goofy's Freeway Trouble (unofficially Freewayphobia No. 2) stars everyone's favorite goof-up as Stupidus Ultimas. Under this guise, explained Disney publicity materials, "Goofy essays four roles, generally representing the careless and/or discourteous types any motorist is likely to meet—or sometimes be—on the roaring road." These Goofy-driven cartoon classics are still employed and enjoyed in how-to-drive classes today.
Donald Duck is a Know-it-All
In addition to Goofy, Walt often turned to another of his animated superstars to set students straight. One of the most popular of all of Donald's—and Disney's—didactic films, is Donald in Mathmagic Land (1959). This Academy Award®-nominated featurette shows Donald comically discovering how math is important in art, architecture, and nature, as well as sports. Another ducky "edutainment," is Donald and the Wheel (1961), which was promoted with the slogan, "Donald Duck Rolls Out the Laughter with Man's Greatest Invention!" The Sprits of Progress (Senior and Junior) attempt to take Caveman Donald through the history of progress as made possible by the invention of the wheel, but the easily exasperated Duck is finally fed up (especially when faced with the modern day freeway), and Donald squawks, "I'd rather walk!"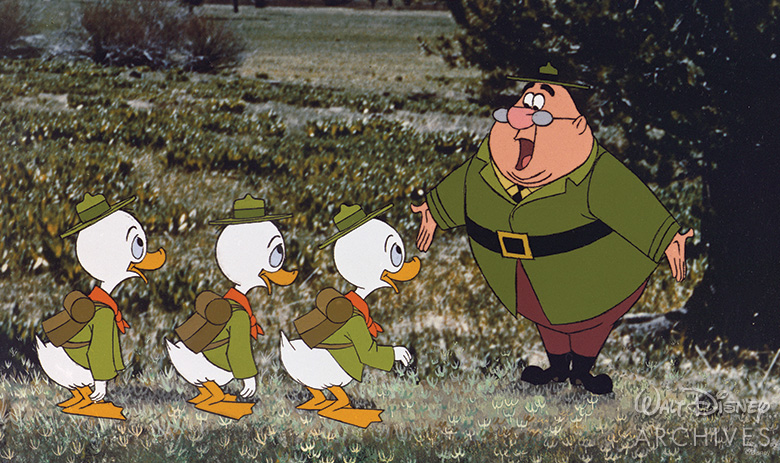 It's a Wonderful World of Color (and Education)
Aside from Walt himself, the Walt Disney's Wonderful World of Color TV series had several very, well, colorful hosts, who also served as educators. Most famously there was Professor Ludwig Von Drake. This self-proclaimed expert on everything explored, in his own kooky style, such topics as the psychology of color ("An Adventure in Color," 1961), rocket science ("Inside Outer Space," 1963) and physical fitness ("In Shape with Von Drake," 1964). Another educator/host was the Little Ranger, aka J. Audubon Woodlore. Ranger Woodlore leads Huey, Dewey, and Louie (and the audience) on wildlife tours (illustrated by footage from the True-Life Adventures) in such educational episodes as "A Ranger's Guide to Nature" (1966) and "Nature's Better Built Homes" (1969). Another entertaining (and very animated) instructor was Moby Duck, who unfortunately appeared in only one episode, "Pacifically Peeking" (1968), a study of life on several South Pacific islands. Prolific voice artist Paul Frees performed the voice of Moby Duck; this Disney Legend was also the voice of Ludwig Von Drake.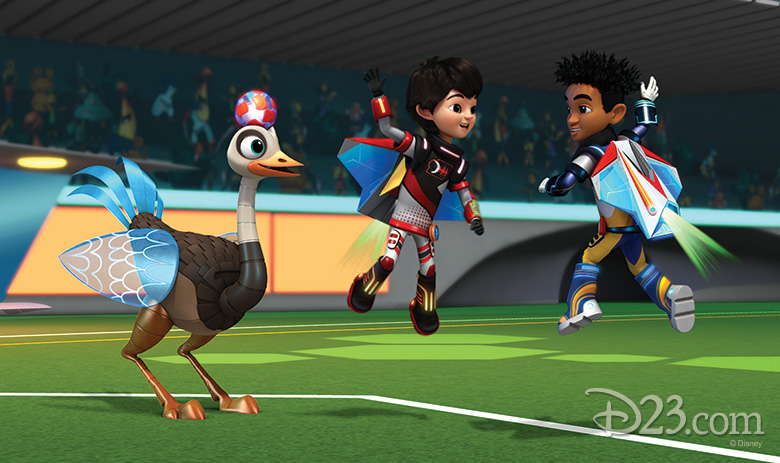 There's a Great Big Beautiful Tomorrowland
Disney Junior's Miles from Tomorrowland, which will soon debut its second season on Disney Channel and Disney Junior, brings the newest generation of Disney fans "a mix of science fact and science fiction," as described by the series' creator and executive producer, Sascha Paladino. The series follows the outer space adventures of young Miles Callisto and his family as they work together to help connect the galaxy on behalf of the Tomorrowland Transit Authority. Miles' mom, Phoebe, is the commander of their ship, with Leo, Miles' dad, by her side, along with Miles' big sister, Loretta—a girl who wields computer code like it's a superpower any kid could learn to use. In the series' inaugural season, young viewers—and likely their parents—gained greater understanding of sophisticated scientific concepts like gas giants, infrared, and spaghettification, a real term that almost seems to have been coined with Miles from Tomorrowland in mind. (It refers to the vertical stretching and horizontal compression of objects into long, thin noodle-like shapes, like in a black hole.) Randii Wessen of NASA's Jet Propulsion Laboratory, who serves as one of the series' technical advisors, says, "We're not trying to make an educational show. We're trying to make an entertaining show that educates."