By Courtney Potter
Are You Ready? Tons of Disney Live Action Movies Announced!
With the mega-success of Disney's The Jungle Book, our friends over at The Walt Disney Studios have just announced a veritable smorgasbord of Disney Live-Action films! While exact release dates are still being decided, we can give you a rundown of some of the projects you can look for in your local cineplex in the months and years to come…
The slate already includes Alice Through the Looking Glass (coming this May), Pete's Dragon (premiering in August), and Beauty and the Beast (in March 2017)—but make sure to keep a sharp eye out for these exciting upcoming flicks:
Cruella, starring Emma Stone in the title role
A Wrinkle in Time, with Ava DuVernay (Selma) attached to direct
Jungle Cruise, starring Dwayne Johnson (Disney's upcoming Moana)
Dumbo, from director Tim Burton (The Nightmare Before Christmas)
A sequel to Mary Poppins, with director Rob Marshall (Chicago), starring Emily Blunt (Into the Woods) and Lin-Manuel Miranda (Broadway's Hamilton)
Maleficent 2, with Angelia Jolie set to return in the title role
The Nutcracker and the Four Realms, from director Lasse Hallstrom (Chocolat)
The Jungle Book 2, with both director Jon Favreau and writer Justin Marks returning
A Tinker Bell project, with Reese Witherspoon set to star
So many amazing Disney films to look forward to… start popping that corn now!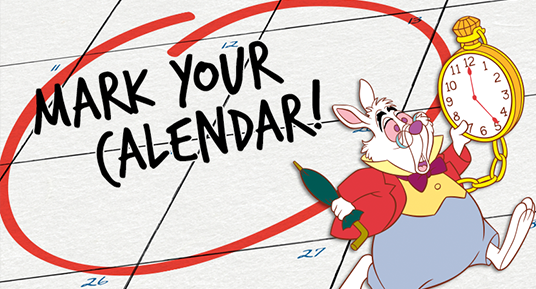 Save the Date!
Be sure to mark these upcoming Disney events on your calendar:
D23 and Walt Disney Archives


May 20


Mickey's of Glendale • Orlando Shopping Event


May 21


Finding Nemo: D23 in the Big Blue World (Florida)


June 4


D23's Afternoon in the Sea: Finding Nemo


June 8


D23 Member Night at Newsies—On Tour in Salt Lake City, Utah


August 22-26


D23 Presents Aloha Aulani!


November 19-20


D23 Destination D: Amazing Adventures


Studios




May 6


Captain America: Civil War opens in theaters.


May 27


Alice Through the Looking Glass opens in theaters.


June 17


Finding Dory opens in theaters.


July 1


The BFG opens in theaters.


August 12


Pete's Dragon opens in theaters.


November 23


Moana opens in theaters.


December 16


Rogue One opens in theaters.
Parks


March 2—May 30




Epcot International Flower & Garden Festival




April 1-May 1




Disney California Adventure Food & Wine Festival




June 16




Shanghai Disney Resort to open




September 2, 8, 11, 13, 16, 18, 20, 23, 25, 29, 30 and October 2, 4, 6, 7, 10, 11, 13, 14, 16, 18, 20, 21, 23, 25, 27, 28, 30, 31




Mickey's Not-So-Scary Halloween Party at Walt Disney World Resort




November 7, 8, 10, 11, 13, 15, 18, 27, 29 and December 1, 2, 4, 6, 8, 9, 11, 13, 15, 16, 18, 22




Mickey's Very Merry Christmas Party at Walt Disney World Resort




Television




May 1


Disney Channel Presents the Radio Disney Music Awards airs on Disney Channel from 7–9 p.m. EST


May 27




100th DCOM Celebration Kicks Off on Disney Channel at 10 a.m.




June 24


Adventures in Babysitting Premieres on Disney Channel at 8 p.m. EDT
Adventures in Babysitting: Disney Channel's 100th Original Movie!
It's hard to believe that Disney Channel has, in its 33-year history, created a whopping 100 Original Movies to entertain and delight generations of viewers. (Where do they get the time?!) To celebrate, that 100th movie—Adventures in Babysitting—will debut on Friday, June 24, at 8 p.m. EDT.
Starring Sabrina Carpenter (Girl Meets World) and Sofia Carson (Descendants), the film is a re-imagined take on the popular 1980s film of the same name. If you can't wait 'til late June for all the fun, Adventures in Babysitting will be available one week in advance (on June 17) to verified users on the Disney Channel app and via VOD. Check out a brand-new trailer for the movie, above.
Also of note: The premiere of Adventures in Babysitting will be ushered in by an amazing "100th 'DCOM' Celebration"—a nostalgic programming event across Disney Channel, the Disney Channel App, and Video On Demand featuring every "DCOM" (that's "Disney Channel Original Movie," for those unfamiliar with the acronym) ever made! Our DVRs will be working overtime that week, that's for sure…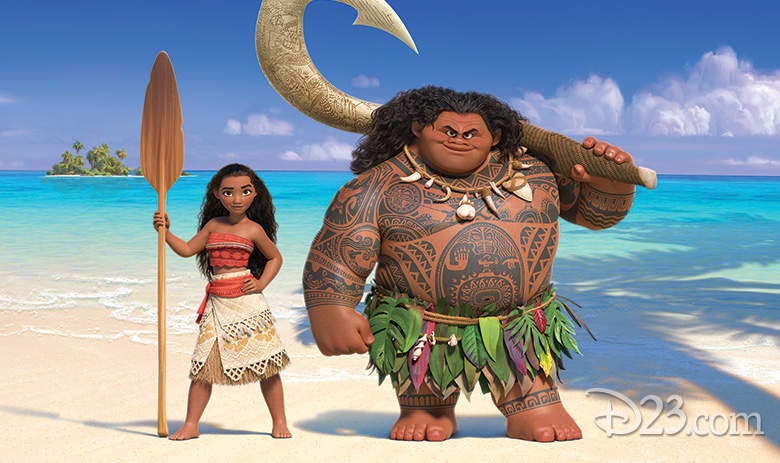 Moana to Make Waves at Annecy International Animated Film Festival
Take heed, animation fans around the globe! Walt Disney Animation Studios will return to France's acclaimed Annecy International Animated Film Festival with legendary filmmaking team Ron Clements and John Musker (The Little Mermaid, Aladdin, The Princess and the Frog) to present a never-before-seen exclusive preview of their upcoming comedy-adventure film Moana. The directors will unveil new artwork and "work-in-progress" sequences from the film—as well as showcase the amazingly extensive research their team has conducted to bring authenticity to their most ambitious production to date.
Additionally, WDAS will also premiere an all-new short, Inner Workings, presented by director Leo Matsuda (story artist, Big Hero 6 and Wreck-It Ralph) and producer Sean Lurie. Inner Workings is the story of the internal struggle between a man's pragmatic, logical side and his free-spirited, adventurous half.
Moana follows the adventures of a courageous teenager (newcomer Auli'i Cravalho) who—with help from demigod Maui (Dwayne Johnson)—sails out on a daring mission to prove herself a master wayfinder and save her people. The film sweeps into theaters on November 23.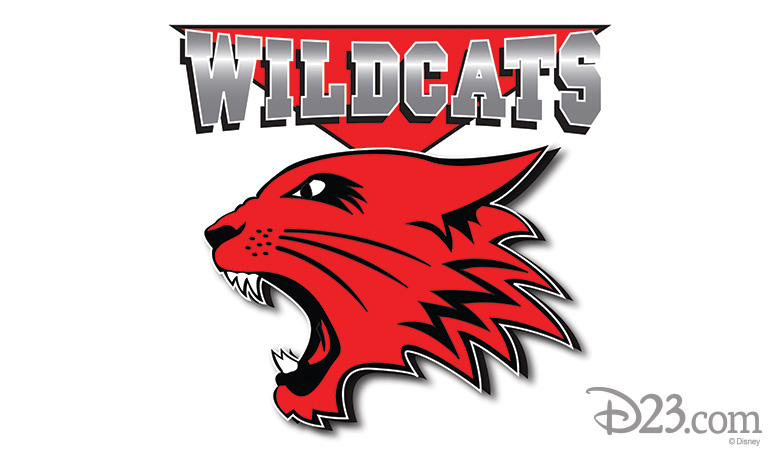 High School Musical 4: Open Casting Call in Anaheim, CA
Aspiring performers, listen up: Disney Channel is continuing its casting search for High School Musical 4 with an in-person open call audition on Sunday, May 15, at the Anaheim Convention Center (also home to the D23 Expo, of course!) in Southern California. Registration for the casting call for young actors, singers, and dancers (age 14 to 17) begins at 9 a.m. and runs through 12 noon; an application and a scene will be provided upon arrival to the audition, and applicants are asked to provide a photo or snapshot. Minors must be accompanied by a parent or legal guardian. More info can be found at www.DisneyChannel.com/opencall—but don't forget: If you don't live on the West Coast, HSM 4 will be accepting video audition submissions, via the Disney Applause App, through May 2.
High School Musical 4 will continue the story of High School Musical with a host of brand-new East High Wildcats and their cross-town school rivals, the West High Knights. Jeffrey Hornaday (Disney Channel's Teen Beach Movie and Teen Beach 2) will direct and choreograph.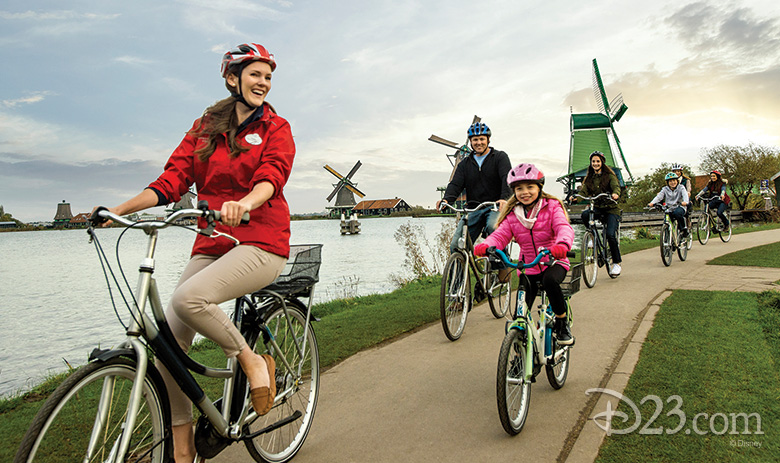 New 2017 Offerings from Adventures by Disney
Hoping to schedule an amazing vacation in 2017? Look no further than Adventures by Disney—who just announced a new European river cruise itinerary, in conjunction with luxury river cruise line AmaWaterways… as well as enhancements to trips in China and Australia.
The new Rhine River itinerary gives you the opportunity to explore the beauty of four different countries: France, Switzerland, Germany, and the Netherlands. The eight-day/seven-night voyage includes unique experiences, such as horseback riding in the Alsace Region of France, clog painting in Holland, and snow tubing at an indoor ski hall!
Guests will take it all in from AmaWaterways' newest ship, the AmaKristina, custom built with families in mind.
With the June opening of Shanghai Disney Resort, ABD's China itinerary has been reimagined to include a visit to this exciting new destination! In Australia, travelers will now enjoy time on the beautiful Gold Coast, including kayaking on Bryon Bay, whale and dolphin spotting, an excursion to Mt. Tamborine, and more. For more info, head over to AdventuresByDisney.com.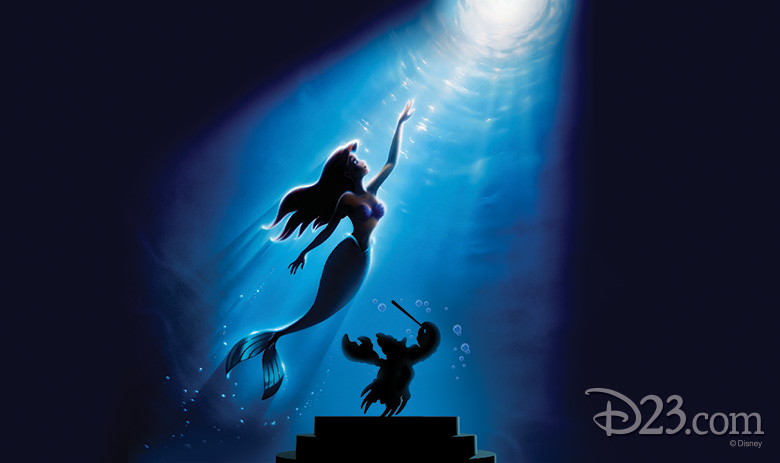 The Little Mermaid Adds Third Performance at Hollywood Bowl
Due to the insanely popular demand, the producers behind the upcoming concert performances of Disney's The Little Mermaid have added a third show! Complete with a 71-piece live orchestra and a cast of stage, screen, and music stars, the "live-to-screen" concert will now be performed on Monday, June 6—as well as on the already-announced Friday, June 3, and Saturday, June 4, dates.
While singer/songwriter Sara Bareilles (who recently made her Broadway-composer debut with Waitress) will play the title role for the first two shows, the original Ariel herself—Disney Legend Jodi Benson—will perform the role on June 6! She'll be joined for that performance by Susan Egan (Belle in Broadway's Beauty and the Beast) and Brad Kane (singing voice for Disney's animated Aladdin)—as well as by previously revealed costars Tituss Burgess (Unbreakable Kimmy Schmidt), John Stamos (Fuller House), Rebel Wilson (Pitch Perfect), and Darren Criss (Glee).
Making Musical Magic for DCA's Frozen—Live at the Hyperion
Just about a month from now, Anna, Elsa, Kristoff, Olaf, and all our favorite frosty characters will take the stage at Disney California Adventure in Frozen—Live at the Hyperion—an all-new stage show based on the animated blockbuster.
As the team gears up for their May 27 opening, musicians gathered in a Los Angeles recording studio to lay down the orchestral tracks for the show. In this new video from our pals at the Disney Parks Blog (above), musical director John Glaudini gives us a behind-the-scenes look at what's goes into creating the soundtrack for this now-iconic story.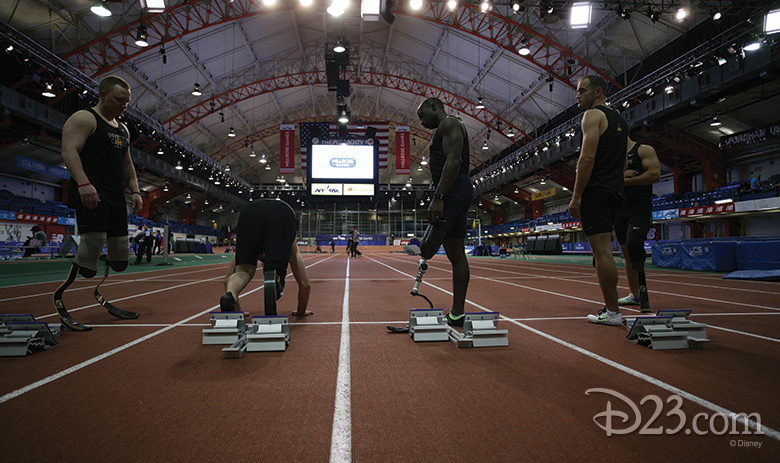 Countdown to Invictus Games 2016 Continues
Sports fans, take note: The Invictus Games Orlando 2016, taking place from May 8–12 at ESPN Wide World of Sports Complex at Walt Disney World Resort, just announced that legendary actor (and go-to voiceover luminary) Morgan Freeman will be participating in the Opening Ceremony on May 8. He'll be joining previously announced music stars James Blunt and Laura Wright, as well as some special surprise guests; additionally, the show will include an unprecedented number of military performances, including the U.S. Army Herald Trumpets, the U.S. Army Old Guard Fife and Drum Corps, and the U.S. Marine Corps Silent Drill Team. "Hoo-rah!"
The Closing Ceremony (on May 12) is also set to inspire the world with performances from international popstar Rachel Platten (who will perform the song of the Games and her No. 1 single, "Fight Song"); best-selling country group Rascal Flatts; former American Idol winner Phillip Phillips; and Florida native and Grammy®-nominated hip-hop artist Flo Rida. For a complete rundown of how to watch the Invictus Games on your TV (or mobile device)—including the Opening and Closing Ceremonies—check out InvictusGames2016.org/espn-broadcast-schedule/.